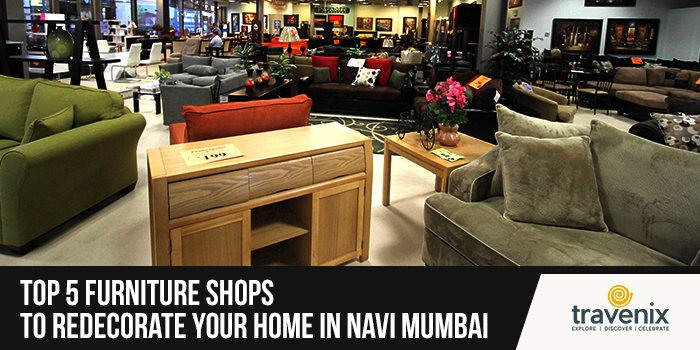 Top 5 Furniture Shops To Redecorate Your Home In Navi Mumbai
Looking to revamp your home? While wallpapers and wall paints can make minor changes to the look, well-designed furniture can completely change the feel and the vibe of your home. Before you zero in on the perfect sofa and beds to redecorate your home, make sure you see a variety of furniture designs.
Furnish Your Home In Style
Mumbai's furniture markets can be a great choice for those who are looking for affordable options. But if you live in Navi Mumbai, you should check out these furniture shops that have everything from luxurious dining tables to simple side chairs. Check out these furniture shops in Navi Mumbai to find the perfect furniture for you.
1. Furnicheer
Love wooden furniture? Head to Furnicheer for an assorted range of solid wood furniture and accessories painstakingly crafted by skilled craftsmen on state of art machinery. Previously, they have even infused traditional folk art in a contemporary form of furniture to give an authentic Indian touch to modern homes. They are also open to customization, so you can get your furniture designed to suit your home.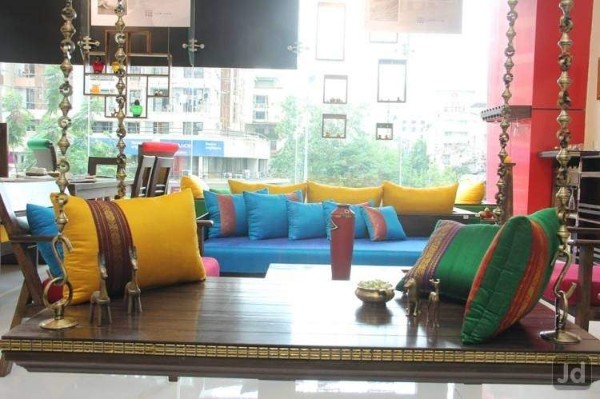 Where: 127, Bhoomi Mal, Sector – 15, Palmbeach Road, Belapur, Navi Mumbai, Maharashtra 400614
2. Green Wood Furniture
Green Wood Furniture is a mini-version of the furniture markets in Mumbai. Just like in Chor Bazaar, here too, you'll have to put in some effort to look through a cluster of tables, chairs, cabinets, almirahs and more. But you can be assured of finding anything at a reasonable rate. Green Wood Furniture has mostly simplistic designs that are great if you want just basic furniture.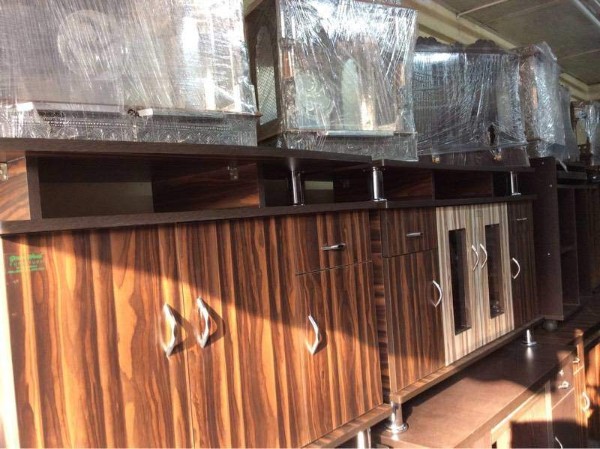 Where: Shop No-10, Plot No-65, Ring Road 1, Kamladevi Birajdar Marg, Sector 21, Nerul, Navi Mumbai, Maharashtra 400706
3. Godrej Interio
Staying true to the Godrej mission of conserving the environment, Godrej Interio designs products that are all eco-friendly. Their furniture designs place a special emphasis on comfort and aesthetics. They have more than 50 exclusive showrooms in 18 cities all across the country.  Being one of the largest furniture stores in India, they even have office furniture and offer solutions for laboratories, hospitals, and healthcare establishments, education and training institutes, shipyards and navy, auditoriums and stadiums.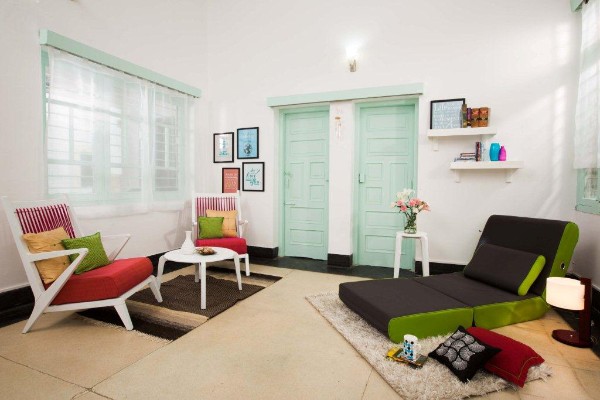 Where: 108/109, Real Tech Park, Opp Center One Mall, Nr Vashi Station, Bhagwan Mahaveer Rd, Sector 30A, Vashi, Navi Mumbai, Maharashtra 400705
4. Amrut Furniture
While most new furniture stores have a lot of variety in wooden furniture, you'll hardly find old-style aluminum or iron cupboards there. At Amrut Furniture, you'll find various different types of iron cupboards along with handcrafted mandirs, shoe racks, and chairs.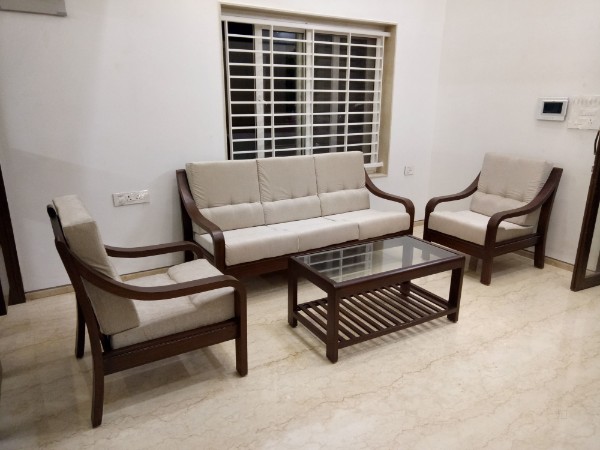 Where: Shop 24, Rahul Apartment, Plot – E/125, Opposite Kendriya Vihar, Dhansoli Nirman Yojana Marg, Sector 12, Kharghar, Navi Mumbai, Maharashtra 410210
5. Nilkamal Home Ideas Furniture
If you're out of ideas on ways to redecorate your kitchen, Nilkamal's modular kitchen can give you some great ideas. Whether you want something to suit a sophisticated living room or a casual room, they have everything on offer. The best part is that all their varieties in wardrobes, sofas, beds, and chairs are available in different price ranges. So, even if you aren't looking for anything expensive, you'll find it there.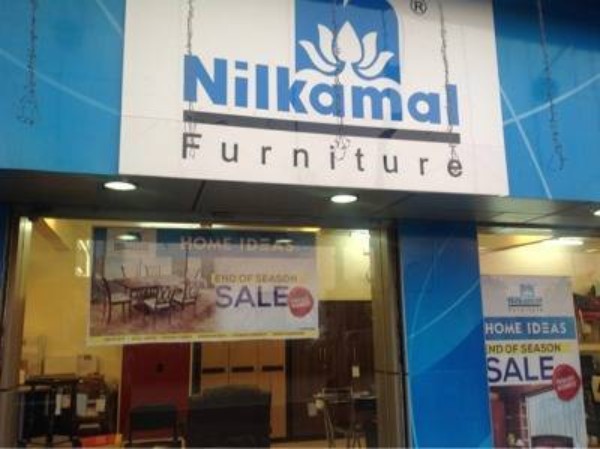 Where: Shop No.8/9/10 Raj Hansa-3Building, Kalash Udhyan CHS Sector-11, Koparkhairane, Navi Mumbai, Maharashtra 400709
Do you know of any other furniture stores in Navi Mumbai? Please let us know in the comments section below.
Image Credits: Just Dial, Godrej Interior
Latest posts by Vibha Sharma
(see all)