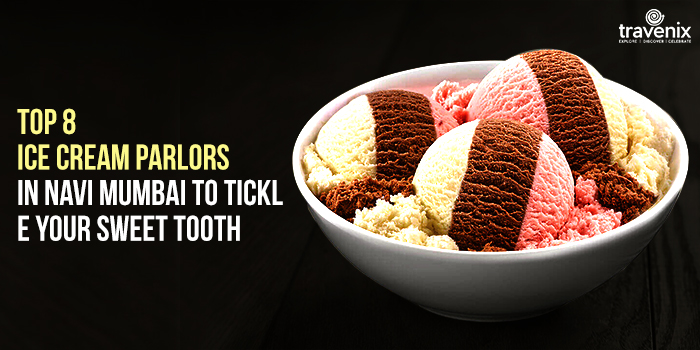 Top 8 Ice Cream Parlors In Navi Mumbai To Tickle Your Sweet Tooth
Monsoon has hit Navi Mumbai a bit early, but that cannot stop Navi Mumbaikars from enjoying a scoop of ice-cream. With a lot of ice-cream parlors to choose from, Navi Mumbaikars are bound to tickle their sweet tooth!
Take a scoop of happiness!
Whether it is hot, humid, gloomy, rainy or snowy outside, ice-cream can be enjoyed in any season. Whether you like the good old vanilla ice-cream or a fancy ice-cream roll, Navi Mumbai has got you covered with some of the best ice-cream parlors and here's a list of the best of them.
1. Apsara Ice-Creams
Apsara Ice-Creams started their journey way back in 1971 with one motto 'To make ice creams using fresh fruits/dry fruits, milk, and sugar.' They follow their tradition of making ice-creams in wooden sancha like they used to make back in 1971. Starting with only three ice-creams on their list, they have come a long way since then and now have a range of over 50 mouth-watering flavors that include Pan-Pasand, Pani Puri Pataka and lots more! They have not limited themselves to ice-creams and also offer delicious shakes, kulfi, and even sugar-free ice-creams!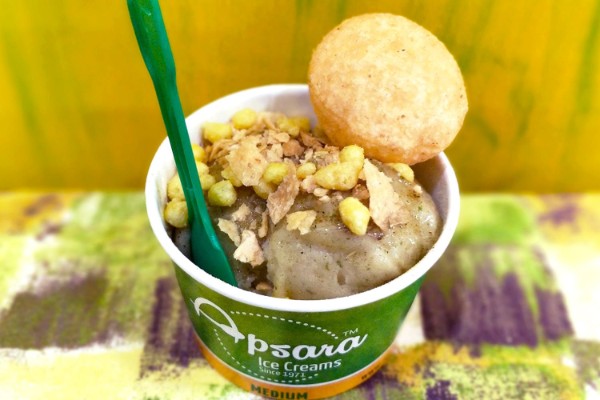 Where: Shop No. 23, Mahavir Niwas Society, Plot No. 301, Sector 21, Nerul, Navi Mumbai, Maharashtra 400706
2. Amul Ice-Cream
Amul has been a prominent name in our households for a very long time, and we all have been their fans whether it is their utterly butterly delicious butter, their clever advertisement hoardings or their ice-creams. Started in 1996 in Gujarat, Amul Ice-Creams had already taken over India by 1999 with their delicious ice-creams. With flavors like Jigar Thandai, Rum Punch, and Paan Nawabi, Amul Ice-Creams are hard to miss! If you are ever in Navi Mumbai, then drop in at one of the Amul Ice-Cream parlors to try out their ice-creams!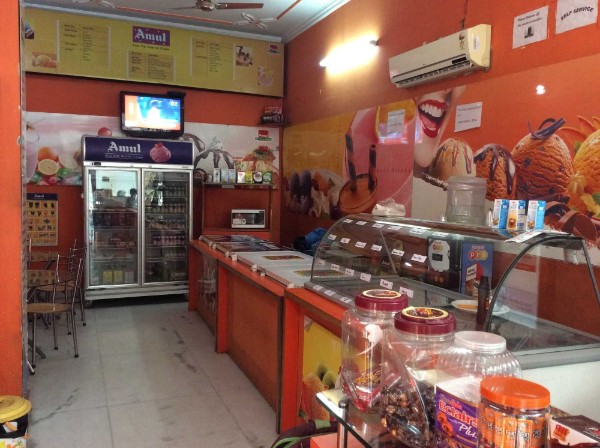 Where: Kharghar, Sanpada, Kamothe, Seawoods
3. Havmor
Havmor is one of the oldest ice-cream chains in India that was established in 1944, even before the partition of India. They focus on the three main aspects that make their ice-creams the best; goodness, truthfulness, and cleanliness. From flavors of the month that are seasonal flavors to a new variety every quarter to satiate your sweet tooth, Havmor has always been creating great ice-creams for us. Not limiting themselves to ice-creams, they also make ice-cream sandwiches, pastries, and cakes.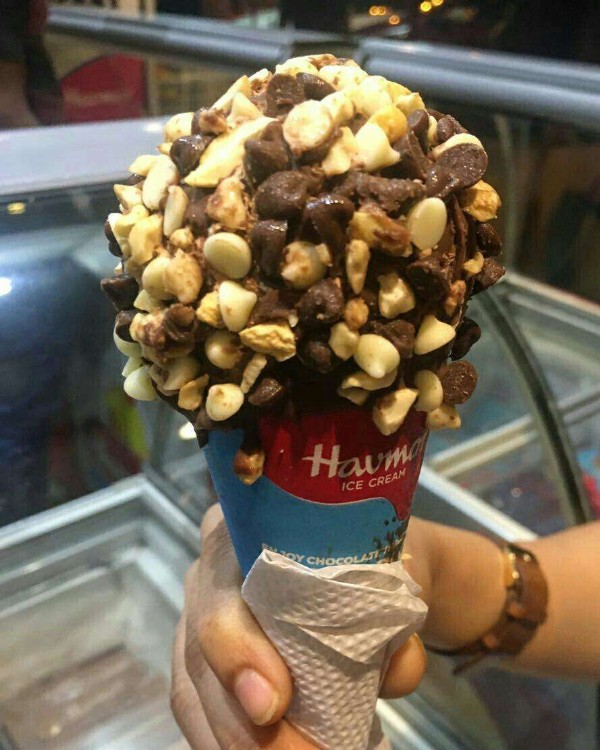 Where: Sai Enterprises, Plot No.5, Sector-1, Ahilya Gokul Patil Road, Opp D.Y Patil College, Nerul, Navi Mumbai, Mumbai, Maharashtra 400706
4. Naturals
One of the most well-known ice-cream parlors of Navi Mumbai is Naturals. They have always been pioneers in making ice-creams from only dry fruits, fruits, chocolate, milk, and sugar which reflects in their rich and flavorful taste. With a wide range of options from seasonal ice-creams to all season ice-creams, Naturals knows how to melt your taste buds with their ice-creams! If you're having ice-cream cravings, find your nearest Naturals outlet and try their Tender Coconut or the all-time favorite Choco Chip cookie.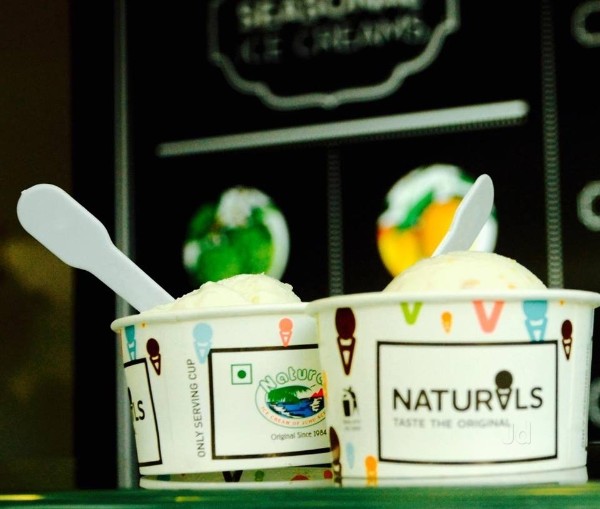 Where: Seawoods, CBD, Vashi, Kharghar
5. Icekraft
Icekraft is known for its food and ice-cream combinations that come together to make a perfect dessert. From handcrafted ice-cream rolls in charcoal waffle cone to red velvet ice-cream waffles, they have the perfect desserts for your eyes and palate to feast on! You can also treat yourself with some freakshakes like the Tiramisu Freakshake or the Black Triple Threat Freakshake or with some unique dishes like the Red-Velvet Brownie Fries!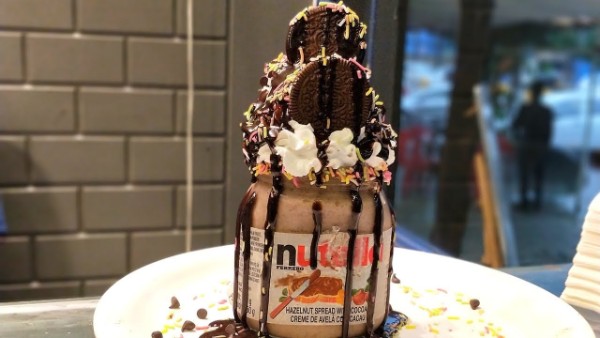 Where: No. 40, Akshar Complex, Krishna Changa Naik Marg, Sector-46/A, Sector 46, Seawoods, Navi Mumbai, Maharashtra 400706
6. The Frosty Cream
The Frosty Cream or more popularly known as TFC is an idea that was brought to life by a few ice-cream enthusiasts in a small garage. TFC is popular for its nitrogen ice-creams, which was perfected by the founders. They make and serve ice-cream in a different way where your ice-cream is prepared right in front of your eyes with liquid nitrogen. With liquid nitrogen being – 196 degree Celsius, you are sure to have a brain freeze and dragons breath with every bite you take!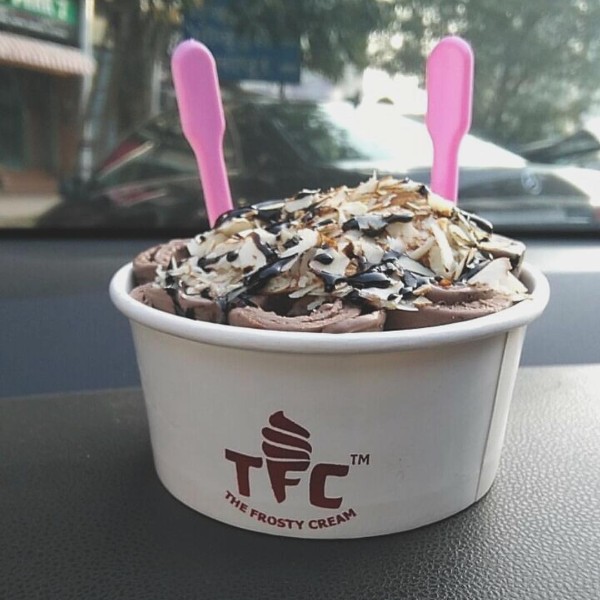 Where: Shop No. 25, Shreeji Heights Sector- 46A, Sea Woods Estate, Navi Mumbai, Maharashtra 400706
7. Baskin Robbins
Baskin Robbins is one of the most famous and renowned ice-cream brands across the globe that set its foot in India in 1993. Baskin Robbins brought international and unique flavors to us that were not tasted before such as the Bubblegum ice-cream or the classic Banana Caramel ice-cream. With over 750 stores in India, they are one of the largest ice-cream chains in India!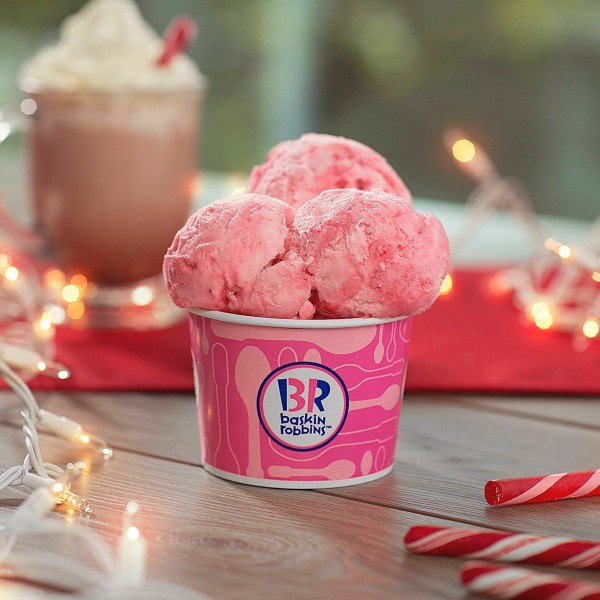 Where: Seawoods, CBD, Kharghar, Vashi, Koperkhairane, Panvel, Nerul, Kalamboli
8. Thunder Roll Tawa Ice-Cream Parlor
Thunder Roll Tawa Ice-Cream takes your ice-cream experience to a whole new level by making you indulge in your ice-cream making process. They make the ice-cream live in-front of your eyes, either from their menu or with your own added customizations to it. Most famous for their fresh fruit ice-cream rolls and chocolate ice-cream rolls, it is a perfect place to end your Sunday afternoon lunch!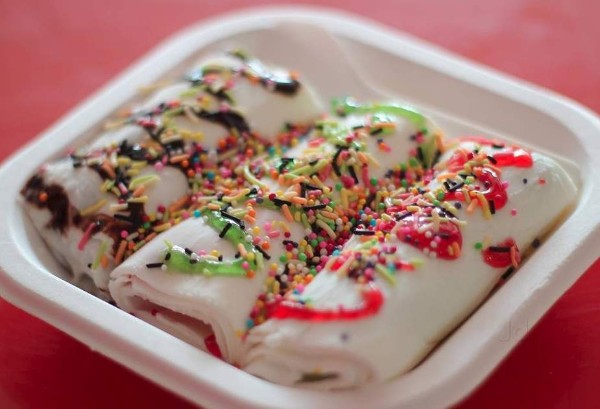 Where: Ambika Shopping Centre, Koli Mirch Masala, Sector 8, Nerul, Navi Mumbai, Maharashtra 400706
If you haven't yet tried the ice-cream parlors listed above, then head over to any one of them to satiate your sweet tooth! And if we missed out on your favorite ice-cream parlors in Navi Mumbai, do let us know in the comments sections below.
Image Credits: LBB, Zomato, Justdial, Twitter, Picbear
Latest posts by Vibha Sharma
(see all)