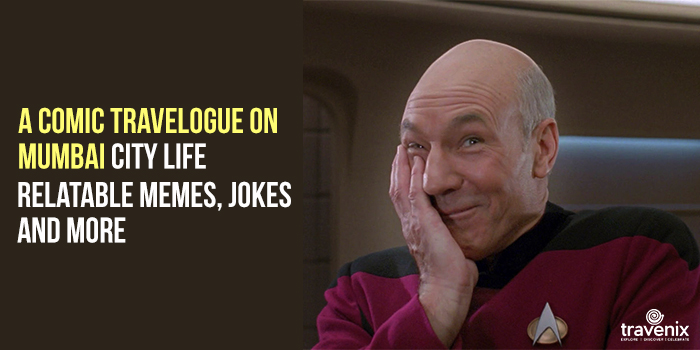 A Comic Travelogue On Life In Mumbai – Relatable Memes, Jokes And More
Mumbai is all about chaos. Mumbaikars are always in a hurry to catch their local train to work or simply to avoid getting stuck up in the rush hour traffic. Mumbaikars are hard-working definitely, but they are also the most helpful and the most easygoing folks you'll come across. Everyone is busy minding their own business, but if you need help, you won't find yourself struggling on your own. There will always be someone to help.
Tickling Mumbai's Funny Bone
Most newcomers who come to Mumbai find the fast-paced life in Mumbai a bit too harsh. After all, it does have its share of struggles. Most rented houses in Mumbai are most likely to be just half the size of your home, which you will be able to afford only if you find other roommates. It's a big city, which means you might have to commute every day to the other end of the city. Add to it, the city's horribly humid atmosphere and you know you'll stink like a pig every day by the time you reach office. Mumbaikars have a lot to complain about, but they've learned to find the lighter side of life. Check out these memes, jokes, and GIFs to know more about the daily life in Mumbai.
How to achieve the hot mess look in Mumbai within 5 mins?

Stand outside

— Priyal (@priyal) October 16, 2015
The use of the word 'No' drops by 80% in Mumbai, as Autowalas go on strike.

— SAGAR (@sagarcasm) August 31, 2016
I'm not saying it's hot in Mumbai but I think I just saw Satan buying a 2 tonne split AC.

— Rohan (@mojorojo) October 23, 2014
@zigzackly Bombay doesn't have a winter. Only summer and monsoon and two weeks of "not feeling hot" @b50

— Vidyut (@Vidyut) October 19, 2015
Mumbai is the only city where Winters are declared when temperature falls below 16°C.

— Gaitonde Chikna (@Madan_Chikna) January 11, 2017
— MR.DSPD (@MrDspD) April 18, 2015
When you successfully get down at dadar station during rush hours #RanveerSingh #mumbailocal pic.twitter.com/Y2mDmaQlyT

— Gaurav (@haramkhorr) December 19, 2016
when You enter in local Train Compartment and reserve Seats for ur friends #MumbaiLocal pic.twitter.com/zge9G3982U

— P I Y U S H (@friendlii_ghost) November 22, 2016
Hrithik Roshan to Preity Zinta : Socho ki jheelon ka shehar ho, lahron mien apna ek ghar ho.
Preity : Are you talking about Mumbai?

— Appurv Gupta-GuptaJi (@appurv_gupta) July 10, 2018
#MumbaiRains are just like a few marriages.

They go from romantic to disastrous very quickly.

— Pakchikpak Raja Babu (@HaramiParindey) August 29, 2017
Bandra girl when her crush is from Thane. pic.twitter.com/m2ACWu2hBw

— Aditya (@adityaatare) March 31, 2017
Bandra girl's morning walk be like 🐩#ambedkarjayanti #gaijinconfessionfriday #easterweekend #BandraGirl pic.twitter.com/dFPntDb4wR

— StarLord (@GudduSmirkler) April 14, 2017
When a Girl from Bandra Follows Me…. pic.twitter.com/zmJbfKpK20

— ♚किंग ओनीयन♚ (@The_KingOnion) April 14, 2017
#Superman in trouble…👇#MumbaiRains #MumbaiRains2018#Rains #rain #Rainfall #rainyseason #MumbaiRain #MumbaiRainsLive
😂😂😁 pic.twitter.com/zjmojUV0Ts

— saloni (@itsSaloniArora) July 10, 2018
I think the Spirit of Mumbai is a whiskey. They say it's neat, It's usually drowned in water.

— Vir Das (@thevirdas) July 9, 2018
In Mumbai… 🤥

The Rain Is Not Measured In 'cm' Or 'mm' …

It's Measured In
"Train chalu hai ya band hai"… 😅#MumbaiRainsLive#MumbaiRains

— Savage (@sandytweetss) July 9, 2018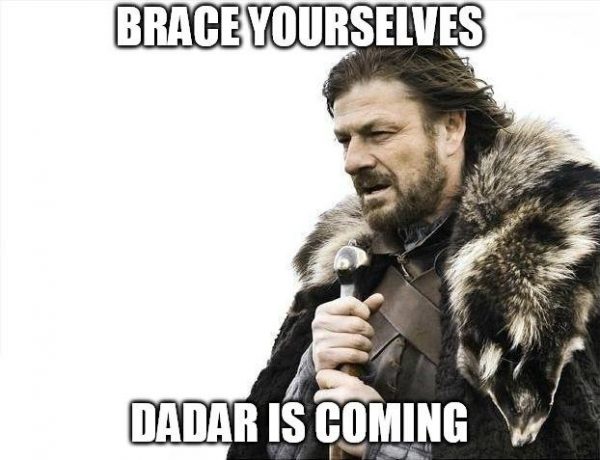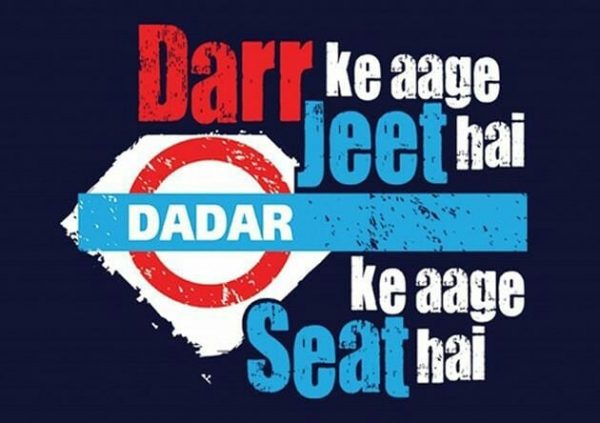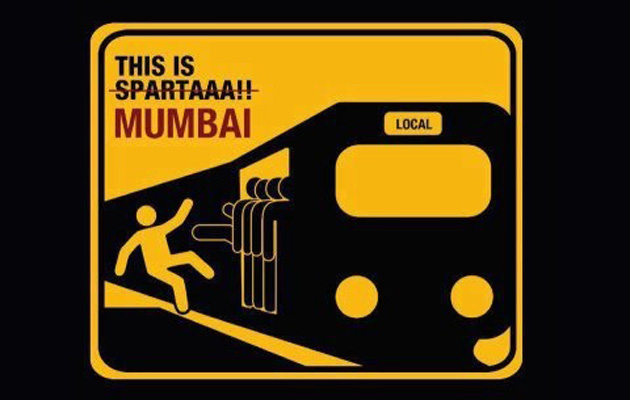 What do you think about Mumbai? Please share with us your experiences and stories in the comments section below. We'd love to hear from you!
Image Credits: English News – Dailyhunt, News18
Latest posts by Vibha Sharma
(see all)