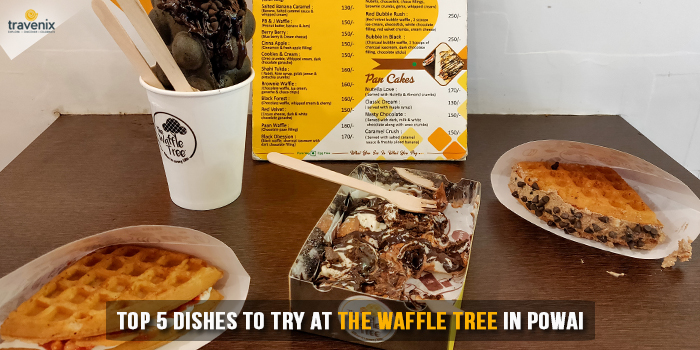 Top 5 Dishes To Try At The Waffle Tree In Powai
Whether you're a fan of sweet, chocolate-filled waffles or want a good savory variety, The Waffle Tree in Powai has different dishes for you. Keeping in mind the Indian palate, they experimented to create some unique waffle flavors. So, all waffle lovers who are looking to try out something new, head there right away!
It's Waffle Time!
It's always a dilemma for pure vegetarians when they go out to eat desserts: Should we eat eggs in desserts or not? For those who have had to resist the temptation of trying out their favorite desserts because it had eggs in it, here's finally someone who understands your problem. The Waffle Tree makes a specially formulated eggless batter and all the fillings used are eggless as well. So pure vegetarians won't have to think twice before trying out these delicious waffles. Here are some of their best dishes that we tried:
1. Cheesy Bean Wafizza
We've been on a waffle hunt before in Mumbai, but we were slightly disappointed by the lack of savory waffle options out there. Thankfully, The Waffle Tree is taking it upon itself to bring out the savory side of a waffle.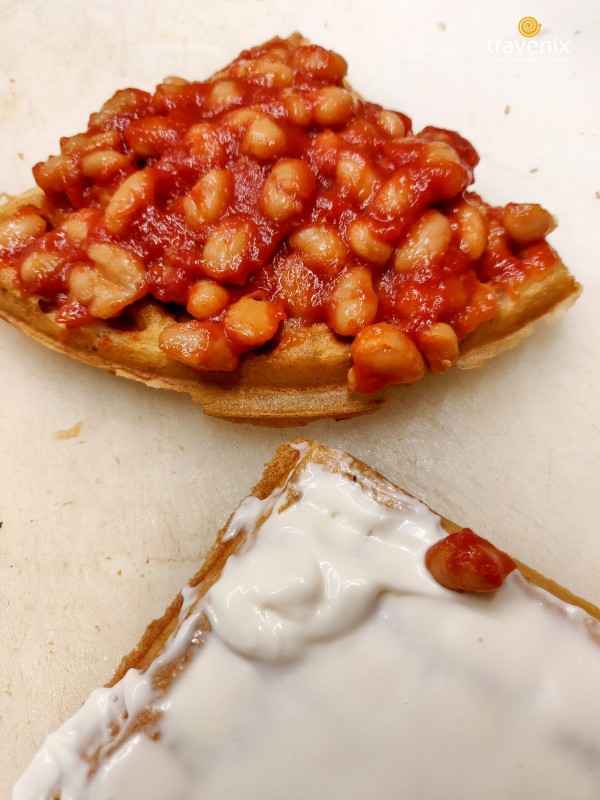 The Cheesy Bean Waffle comes smothered in mayo. It covers the whole surface so that you can even see the waffle pattern. It is coupled with a salsa dip that gives it a tangy twist. This one definitely gets a thumbs up!
2. Veggie Waffiza
This savory waffle is the waffle equivalent of a pizza. It's pretty basic — some pizza sauce added to the waffle base. We like the idea of it, but when you're eating, you have to hurry up.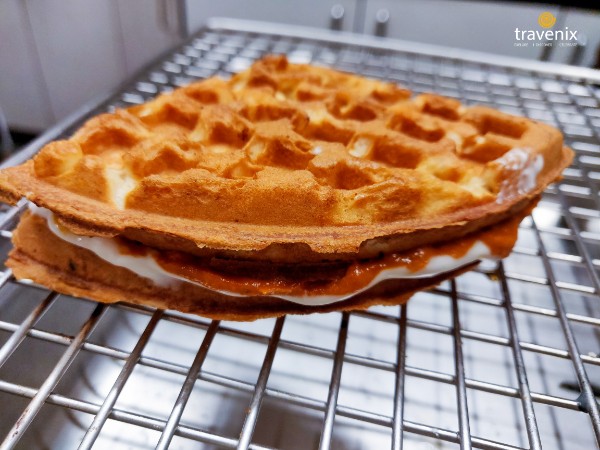 The sauces tend to make it soggy. So you need to gobble it up before it turns all soft. It's great for a quick snack when you don't want to eat something too heavy. A must-try for all pizza lovers out there.
3. Bubble In Black
Stay Instagram-ready as you wait for this bubble waffle at The Waffle Tree.  The Bubble In Black waffle is like a color palette for darker colors. It showcases different shades of brown and black.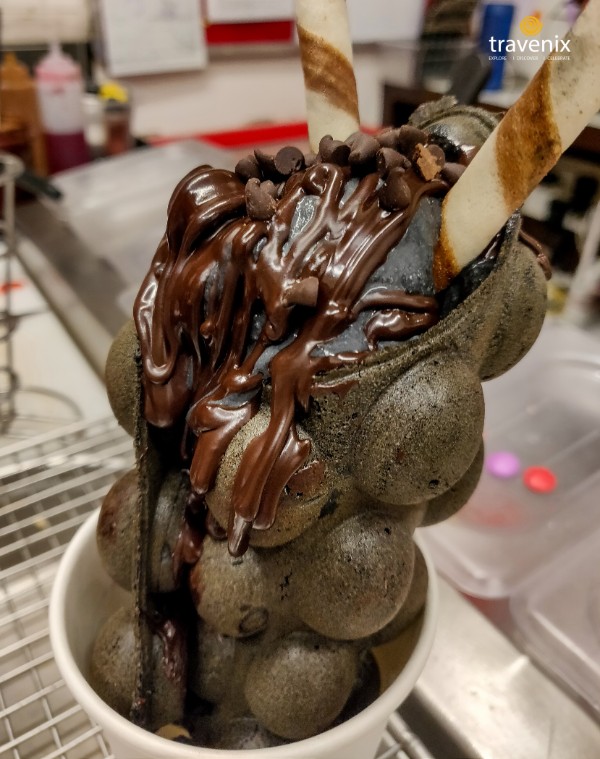 What else can you expect when you're putting together a charcoal bubble waffle, two scoops of charcoal ice-cream, and some dark chocolate filling on chocolate sticks? It's just sinfully delicious! Everyone with a sweet tooth and a love for dark chocolate needs to try this black beauty.
4. Nasty Chocolate
As if the Bubble in Black wasn't enough to satiate your chocolate cravings, there is the Nasty Chocolate pancake too! The Nasty Chocolate Pancake isn't all about dark chocolate though.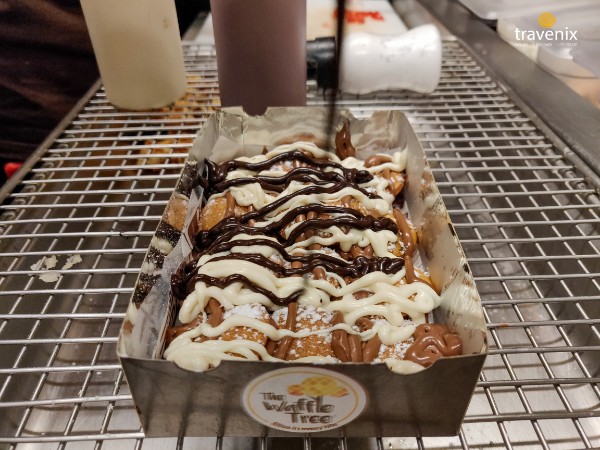 To counter the bitterness of dark chocolate, there is white chocolate in it too. If you're the kind of person who believes that there is nothing like too much chocolate, then this pancake is for you.
5. Tiramisu
Tiramisu Waffle proves that you can take any dessert out there and turn it into a waffle. We love how they have combined two of the best desserts to come up with something that's a completely different dessert in itself.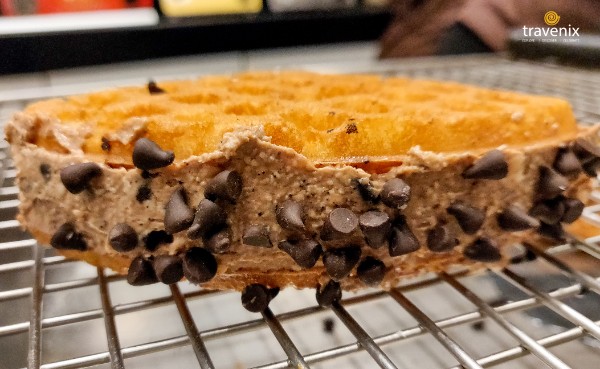 It features a tiramisu-ish mousse-like sauce spread over a waffle. Try this one for the sheer uniqueness of it.
Paan Waffles, Peppy Paneer Waffles, Matcha Waffles and so much more — the list of things we wanted to try it is endless! If you want to try out their amazing waffles, you can head to Shop no. 8, Daffodil building, Central Avenue Marg, Valencia, Central Avenue, Hiranandani Gardens, Panchkutir Ganesh Nagar, Powai, Mumbai, Maharashtra 400076.
Been there already? Tell us about your experience at The Waffle Tree in the comments section below.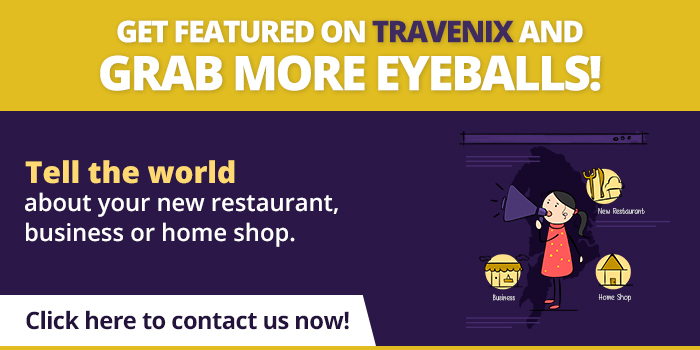 Latest posts by Vibha Sharma
(see all)