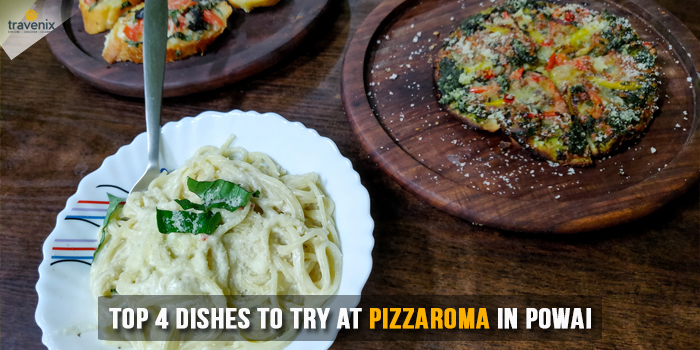 Top 4 Dishes To Try At Pizzaroma In Powai And Andheri
Ever wished you could try authentic pizzas directly from Rome? Well, you don't need to travel too far for it. Pizzaroma in Powai and Andheri promises to bring pizzas from Rome, right here in Mumbai at affordable rates. We tried some of their best dishes and we think all pizza lovers definitely need to try their pizzas at least once.
For The Love Of Italian Food
Pizzaroma's outlets aren't too fused on impressing us with their interiors or ambience. They trust their food to do that. It's got a simple seating area that can accommodate around 10-12 people at a time. Most of their customers prefer to enjoy their pizzas from the comfort of their home. We visited them to sample some of their pizzas and here's what we think about them:
1. Verde
Beauty lies in simplicity, ever heard of that? It perfectly describes Pizzaroma's Verde Pizza. No exotic toppings or garnishings, they've kept it all basic. Its thin crust is layered with pesto sauce and topped with slices of bell peppers and parmesan cheese. We love how the pesto sauce gives it a dollop of flavor. It's a refreshing change from the same old pizzas that we find at every corner pizza shop across the city.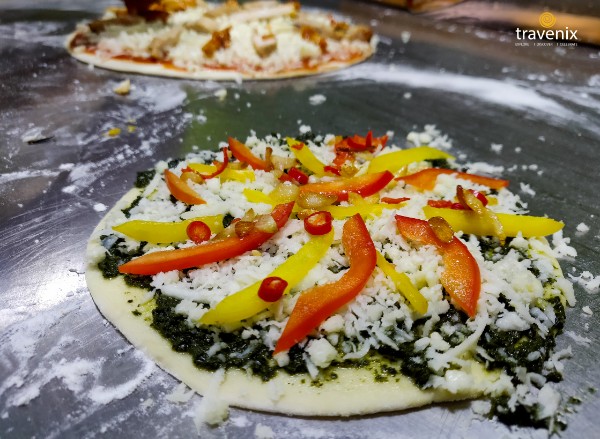 2. Carne Sublime
Carne Sublime is Pizzaroma's special offering that is bound to please chicken lovers in town. That's because it is loaded with not just one type of chicken. There are chunks of roasted as well as barbecued chicken in it. Ham and bacon are the secondary heroes of this dish that give it some extra flavor. With chicken, ham, and bacon in one pizza, it tends to get slightly heavy. But we are sure heavy carnivores won't complain about it at all.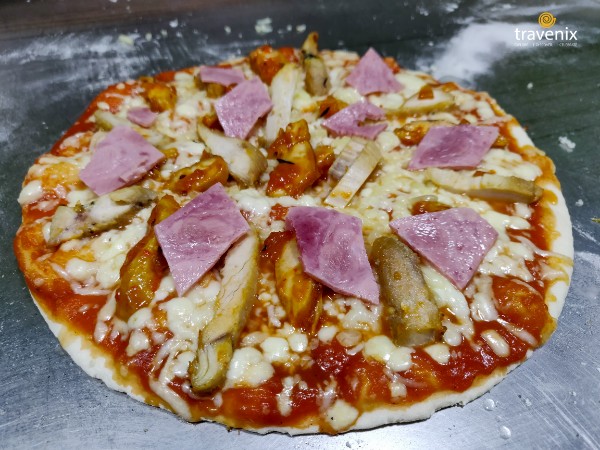 3. Spaghetti Alfredo
We're slightly partial towards any dish that has alfredo sauce in it. Its creaminess is hard to resist! Pizzaroma's Spaghetti Alfredo matched up to our expectations. It's like a hug served in a bowl. It's creamy and cheesy, both amply. Pasta lovers in town, take note! This pasta dish should be on your must-try list.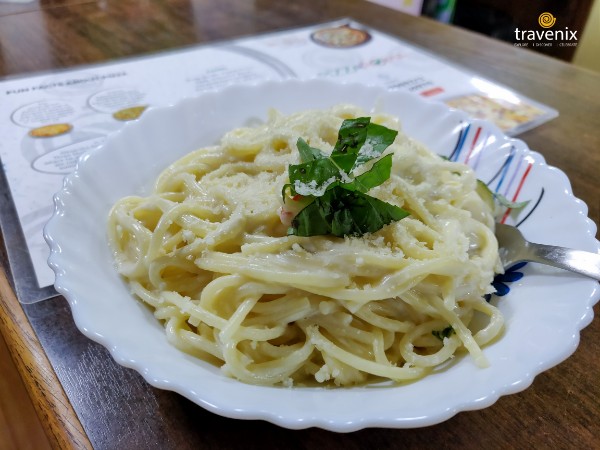 4. Bruschetta
As a dish, a Bruschetta may seem simple. But it's one of those dishes that very few restaurants can do perfectly. We think Pizzaroma is one of them. The bread is done to perfection — it's not too soft or too crunchy. It's topped with cheese, olives, tomatoes, and herbs which are then cooked to absolute perfection. They've followed the basic bruschetta recipe but have executed it to extremely well.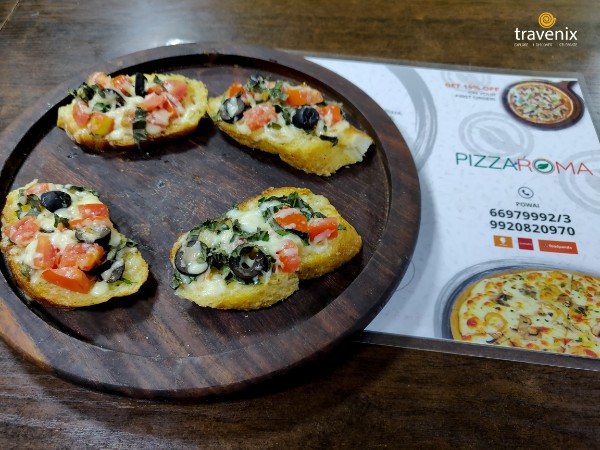 We love how Pizzaroma is trying to experiment with pizzas and bring us something new. On a side note, if you love some trivia, check out their pizza menu. It has some interesting facts about pizza and its origins.
If you want to go to their restaurants in Andheri or Powai, here are their addresses: 44, Laxmi Plaza, Next To Lata Spa, Sab TV Lane, Andheri Lokhandwala, Andheri West, Mumbai and 60, Powai Plaza, Powai, Mumbai.
Have been to Pizzaroma before? Tell us about your experience there in the comments section below.
Latest posts by Vibha Sharma
(see all)