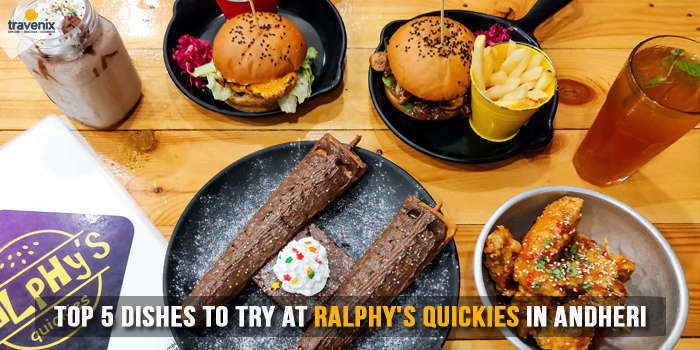 Top 5 Dishes You Must Try At Ralphy's Quickies In Lokhandwala
The burger craze in India is not dying anytime soon in Mumbai. While Jimi's and Howra continue to rule the burger world, there are a lot of new burger joints in the city challenging the status quo with their innovative takes on burgers. Ralphy's Quickies definitely qualifies as one of the top ones among them.
Good Food, Good Times
This small cafe in Andheri's Lokhandwala believes that ambience is just as important as the food. Their colorful interiors and hand-drawn doodles on the menu are just a proof of that. With lively music playing in the background and board games on offer, there can't be a dull moment here. Enough about the cafe, let's talk about the food there. We tried some of their dishes and here's what we think about them:
1. BBC Burger
We're still wondering about the origins of its name, but the BBC burger impressed us with its juiciness. Sesame seed buns act as cushions, while chicken, aioli, gherkins, cheddar cheese, and jalapenos are the fillings in it. Their house sauce and honey mustard sauce get full marks for adding a dash of flavor and juice to this tasty burger. The best part about it is that it's very satisfying, but not too heavy.
2. Chicken Wings Tossed In Hot Sauce
Almost everyone who eats non-veg food has a soft corner for crisp chicken wings. If you're a fan of adding some spice to your chicken wings you'll love this dish at Ralphy's Quickies. Everything is done to perfection — their chicken wings are juicy, while their hot sauce is the right amount of fiery. If your spice tolerance is low, you should opt for their other chicken wings dish which comes with a garlic mayo dip.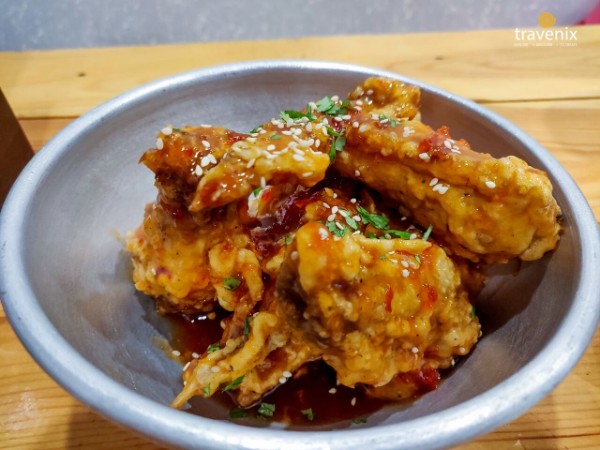 3. MCBC
Again, the name of this burger remains a mystery, but really, what's in a name? The MCBC burger is loaded with mushrooms, caramelized onions, blue cheese and rocket leaves. Blue cheese's typical 'melt-in-your-mouth' texture gives this burger its juiciness. Combined with mushroom, it makes for a powerhouse of flavors. A big thumbs up to this burger!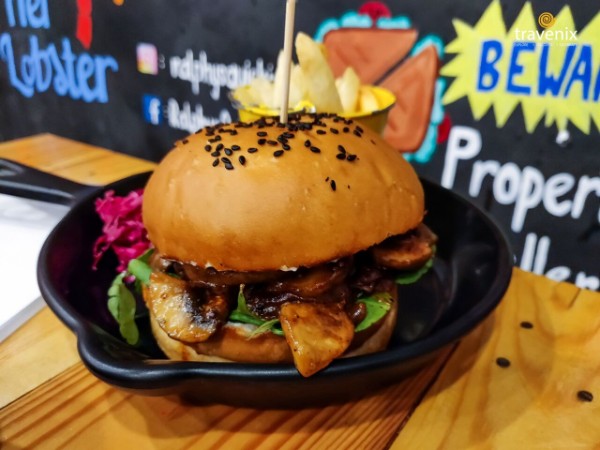 4. Two Night Stand
The Two Night Stand is a guilty pleasure that you shouldn't have second thoughts about. This sinful dessert features two Nutella sticks that are drenched in Nutella and whipped cream. It's a heady mixture already and the addition of brownie to this combo only makes it more lethal. It is a riot of sweetness in your mouth with Nutella and brownie vying for your attention with each bite. It will leave chocolate-lovers craving for more.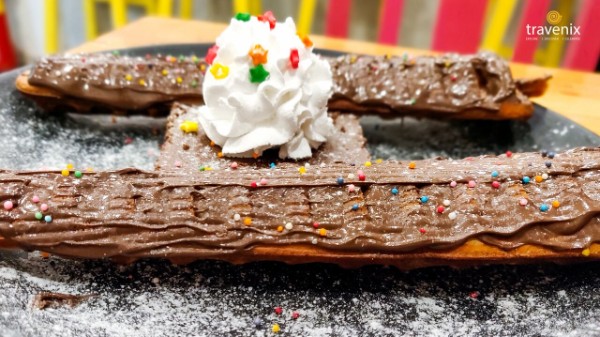 5. Snickers Shake
This Snickers Shake stays true to the flavors of Snickers. It's almost like you've melted your favorite bar of Snickers to turn it into a shake. If you were to actually do something like that, you'd probably get a thick, creamy consistency. But this one is a watered down version of it. We think a little more creaminess could have done wonders to this chocolaty beverage.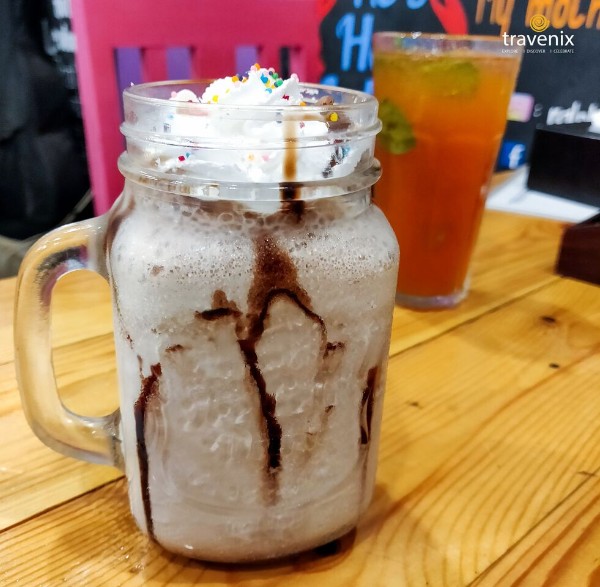 Want to try these dishes? Here is the address for Ralphy's Quickies: Sterling CHS, Sundervan Complex, Andheri Lokhandwala, Andheri West. If you've already been there, do let us know how your experience there was, in the comments section below.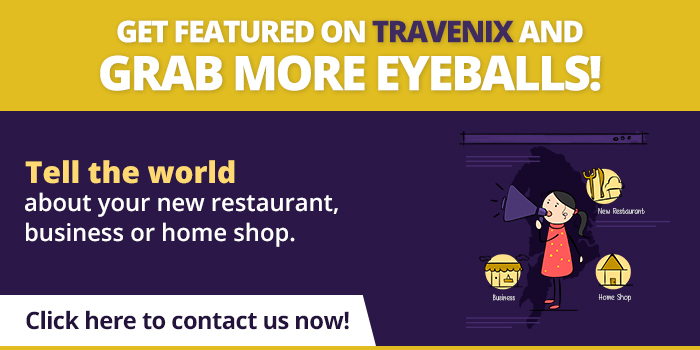 Latest posts by Vibha Sharma
(see all)