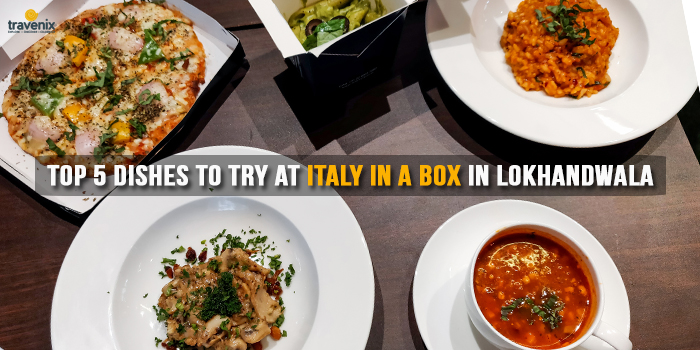 Top 5 Dishes You Must Try At Italy In A Box
Craving some Italian dishes? If you are over the Indianized versions of pizzas and pasta, and want some authenticity, Italy In A Box could be your savior. This restaurant chain is known to serve a classic range of Italian dishes that are all vegetarian.
Bites From Little Italy
This restaurant's name is a giveaway of their concept — most of their meals come in neat boxes. This makes it easy for those who want to have some delicious food on-the-go. They've got seven outlets across the city in Powai, Lokhandwala, Kurla, Khar, Oshiwara, Marol and Prabhadevi. In most of these outlets, there is a very limited seating area. So, it is one of those restaurants where it's a better idea to get their food delivered at home. We tried some of their dishes and here is what we think of them:
1. Cheesy Garlic Mushroom
Any dish that has cheese, garlic, and mushroom in it is a definite winner for us even before we taste it. It's one of those combinations that works like magic. We're ardent lovers of all the main ingredients in this dish, so we may be slightly partial while reviewing this dish. But if you're anything like us, expect this dish to take you straight to seventh heaven.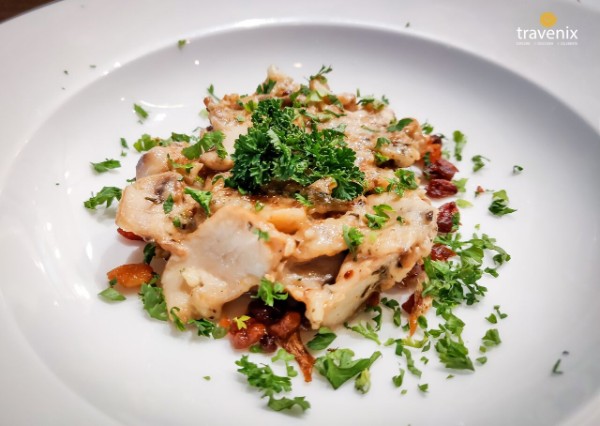 2. Margherita Wheat Wafer Pizza
Another cheesy delight, we think Italy In A Box's version of Margherita even trumps its original version. Their innovative take features a thin and crispy crust which is freshly made with wheat. This 7″ pizza is covered in tomato sauce and cheese. For some added flavor, they even added bell peppers to the mix. Thumbs up to this one!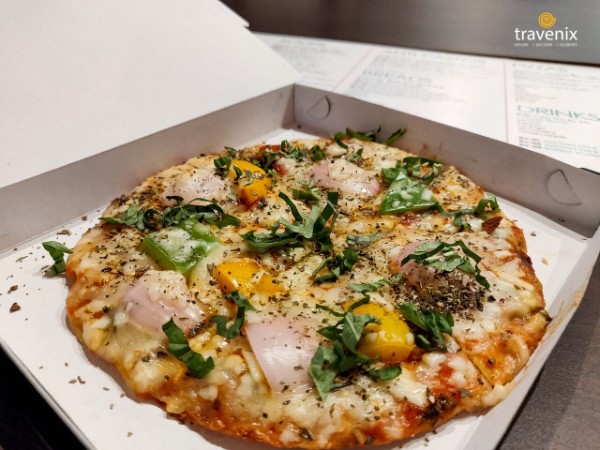 3. Minestrone Pimentose Soup
This soup feels like a warm cuddle in Mumbai's monsoon. This tomato-basil soup is actually a lot more filling than your average soup. It is filled with pasta and mixed vegetables, so it can fill you up even before you begin with the main course. But that's only if you have a tiny appetite. Its overall taste is a lot like salsa, except for the basil in it. Whenever we go back to this restaurant, we're ordering this soup again for sure.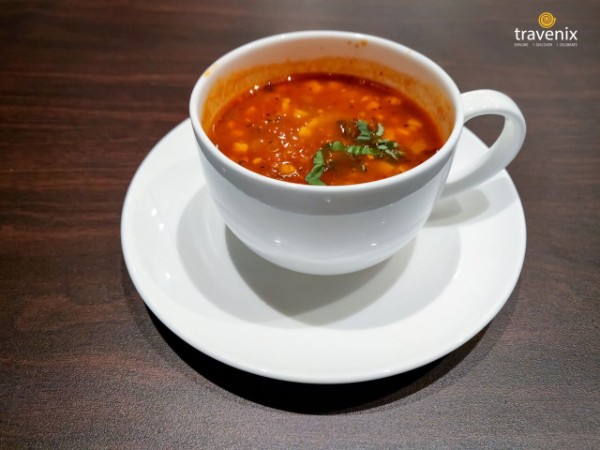 4. Tomato Paprika Risotto
This risotto is just your average Joe among other risottos. In this dish, arborio rice is cooked with pomodoro or tomato sauce along with paprika, fresh basil, and herbs. On paper, the combination seems promising, but we think they should tweak the recipe a little to make it more flavorful.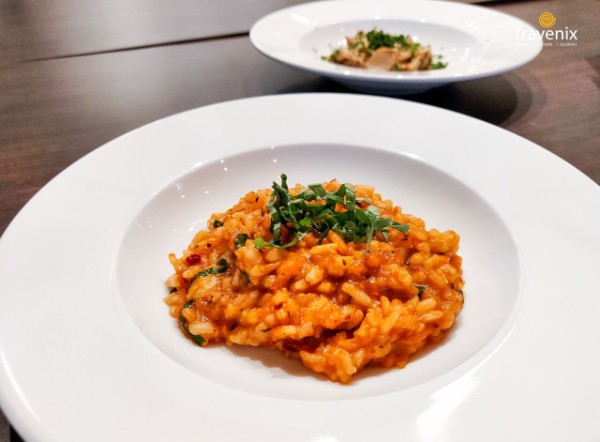 5. Basil Pesto Exotic Pasta
This green sauce pasta recipe brings together the flavors of yellow zucchini, red bell pepper, and olives. This is another dish that needs a dash of some more flavors. For us, the taste was a little too bland. We think just a little more addition of basil could make a lot of difference in its flavors.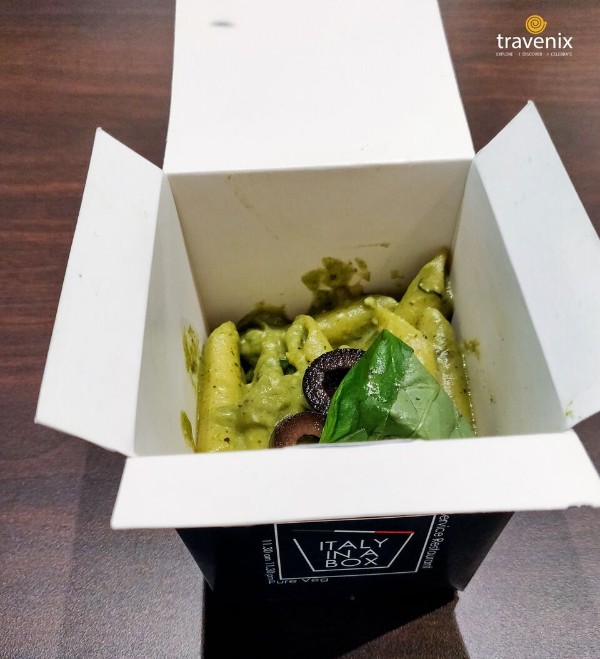 Have you been to Italy In A Box before? Do share with us your experience in the comments section below. If you still haven't tried their dishes, do head to one of their outlets near you for a delicious Italian meal. This branch of Italy In A Box is located at Shop No. 13, Sterling CHSL, Sundervan Complex Rd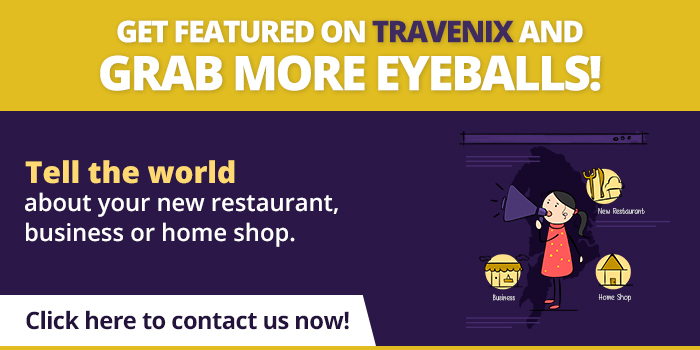 Latest posts by Vibha Sharma
(see all)