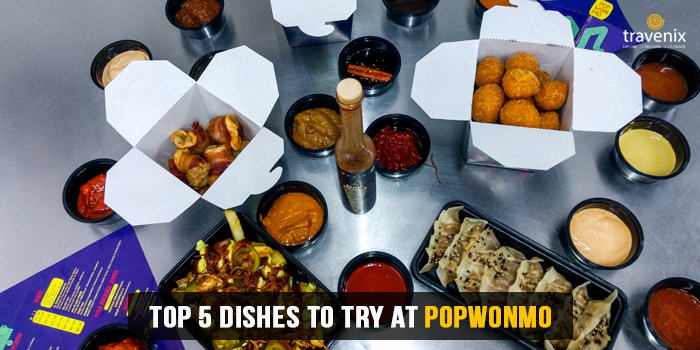 Top 5 Dishes To Try At PopWonMo
Tucked away in a peaceful lane in Bandra near Carter Road lies an amazing delivery kitchen, serving mouthwatering food day in and day out into late night. PopWonMo is the amalgamation of Popcorn, Wontons, and Momos but there is a lot more to it than meets the eye.
Bandra's Unique Dishes At PopWonMo
PopWonMo serves some delicious food at your doorstep and is on till late night to satiate your post-midnight hunger pangs. The best part about this kitchen is that they have eighteen types of dips. Yes, eighteen dips! Let that sink in. Let's check out some of their best dishes and try them out!
1. Bacon Airdrop Wonton
Bacon lovers will absolutely adore this dish that is essentially bacon wrapped minced pork. The dish is slightly on the spicier end and if you're a spice lover, you'll crave for one more piece as soon as you're done with one. This paired with one of their spicier dips makes for an amazing combination.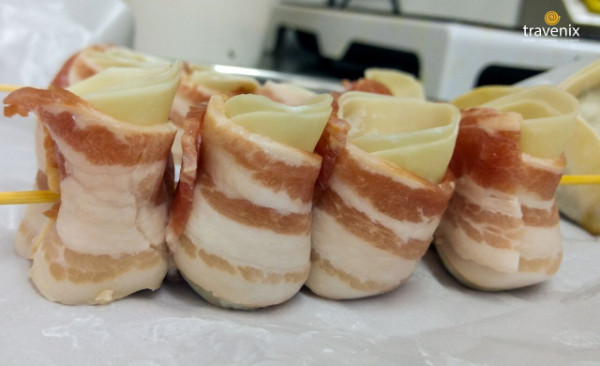 2. Say-Say-Me Chicken Momos
If you're a chicken lover, this dish will have you in splits. Juicy and soft chicken pieces with a strong flavor of ginger are stuffed in the momos that are then steamed and topped generously with sesame seeds. The soft feel on biting it is what makes this dish a favorite right from the first bite. This paired with Maggi Cream sauce and Thai Yellow sauce makes it an amazing combo.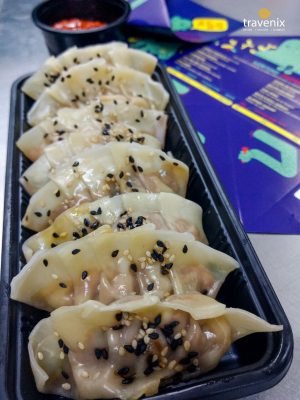 3. Green Samurai Momos

This one's for all the vegetarian food lovers out there. The momos are stuffed with three types of mushrooms, crushed tofu and wasabi. This dish looks like a mini-samosa from a distance but is indeed a very unique dish that had us drooling over it. It's extremely juicy so handle it with care once you've taken the first bite. The best part about this dish is that it goes extremely well with most of the sauces too!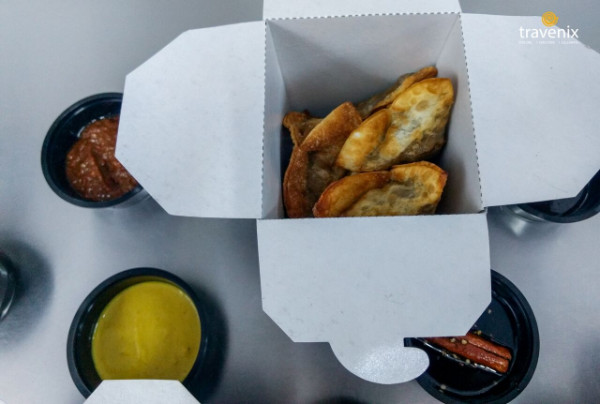 4. Bhoot Aya Pak Pak
If you're looking for the epitome of spice, this is the dish to try out. Take a deep breath, ladies and gents, before biting into this dish and do keep a bottle of water ready with you as Bhoot Aya Pak Pak has the deadly Bhoot Jholokia sauce, which is found in some of the most authentic North Indian cuisines, in it! This dish consists of chicken that is marinated with the spicy sauce and is an extreme treat for spicy food lovers out there.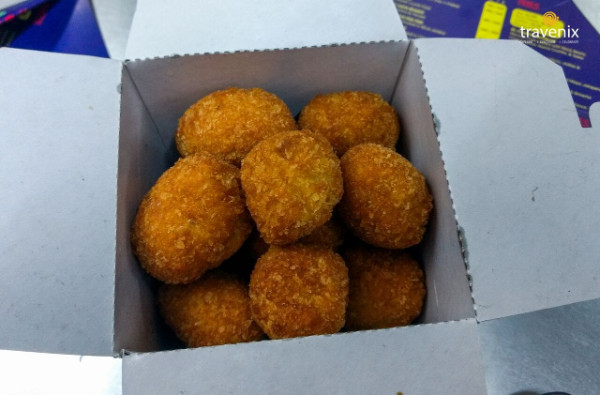 5. 4th Of July Fries
These fries work as the perfect munching dish or side dish with any of the above-mentioned dishes. Freshly fried french fries are topped with lots of jalapeno, mustard mayo, barbecue sauce and deep-fried onions! The combination in itself makes it a standalone dish and you can just keep on eating it even if you're doing some work on the side. Pair it up with one of their 18 sauces and you'll be drooling over it in no time!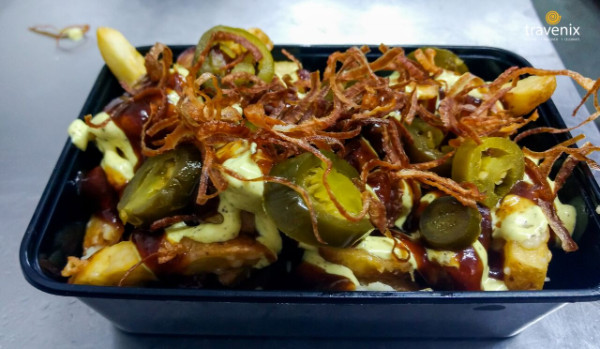 When you order from them, with each dish, they give you two dips for free, so you can mix and match each dip with a dish and then zero in on the best combinations. The place also remains open till 1 AM every day and up to 4 AM on Thursdays, Fridays, and Saturdays so if you're ever hungry in the middle of the night, make sure that you ring them up and they'll serve you up with some amazing dishes.
Have you already ordered from PopWonMo before? If so, do let us know your experiences in the comments section below. If you haven't, do order from them and enjoy the very best of popcorns, wontons, and momos in Mumbai!
Find them at 5AA, Candies, Next to Coma Coma, St Andrews Road Pali Hill, Bandra, Mumbai
Latest posts by Vibha Sharma
(see all)