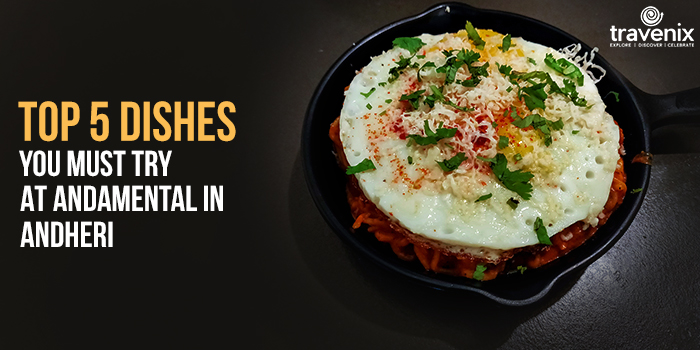 Top 5 Dishes You Must Try At AndaMental In Andheri
Which dishes come to your mind when someone says eggs? Sunny side up, boiled eggs, egg omelets, and egg bhurji are the common responses. But eggs are so versatile. There is so much more to try with them beyond the obvious choices. AndaMental in Mumbai started off with the same idea, to introduce everyone to new egg varieties.
Eggs & More
AndaMental's egg rolls, curries, rice, and omelets try to bring in flavors that are inspired from North Indian or Mughlai cuisine, and Chinese cuisine. If you're a foodie who doesn't go by the rules and loves to try out new fusion food, AndaMental's dishes will appeal to you. We tried some of their dishes and here is what we think about it:
1. Australian Omelette
AndaMental's Australian Omelette comes generously covered in cheese, so you can only see the omelette peaking from the cover of white on it. And that's the beauty of it, you don't know what to expect inside. It comes with a filling of olives, jalapenos, tomatoes, onions, and mushrooms. All of them are extremely flavorful ingredients, so it's a sure-shot winner when it comes to taste.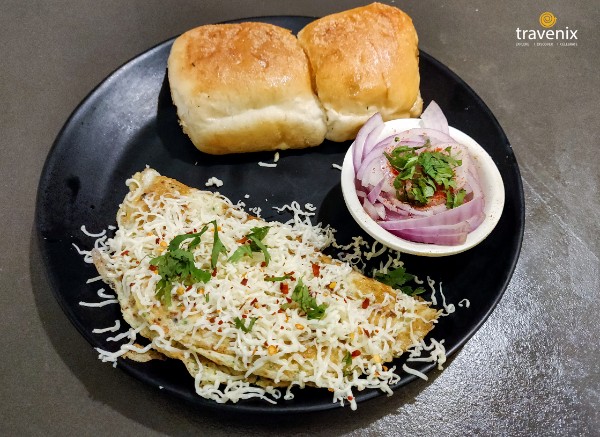 2. Mumbai Vada Pav Omelette
If you're in Mumbai, it would be a cardinal sin not to come up with a flavor that strikes a chord with the locals. And what's better than Vada Pav to do that for you? But they've taken the liberty of changing the dish a bit to team it up with an omelet. Instead of the dry coconut-garlic chutney that is usually applied on the insides of the pav, they've gone ahead with a tangy green chutney on top. The omelet is filled with potato filling and is dressed with different spices. It's a dish that we love for its innovation.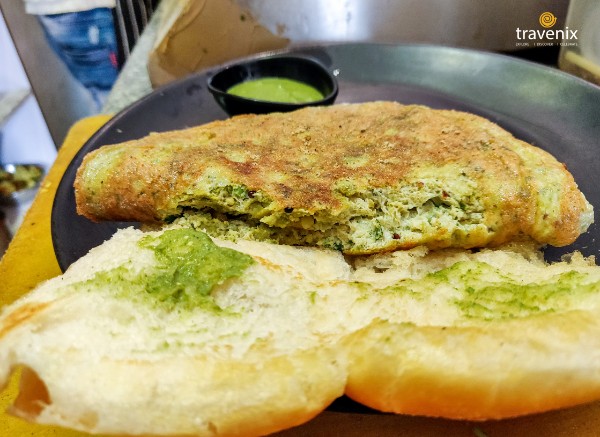 3. Cheese & Baida Roti
AndaMental's take on the classic Mughlai Baida Roti puts eggs at its core while taking out the chicken and minced mutton from the recipe. Everything else is the same — it's a stuffed paratha that is shallow fried on a tava. Their Baida Roti is also generously layered with cheese which also makes it super filling. It's a dish that we hope gets its due in terms of popularity soon.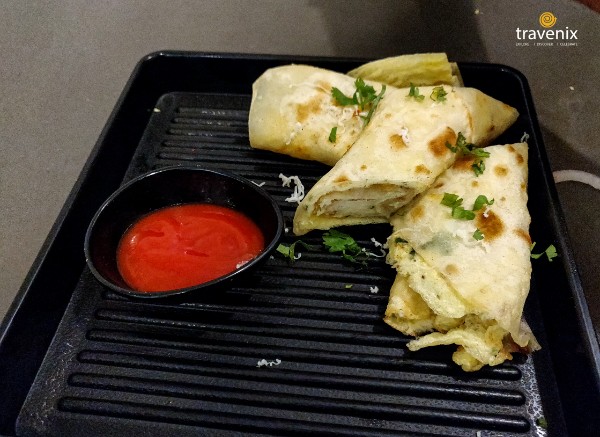 4. AndaMental Maggi
Maggi is one dish that can be paired up with veggies, eggs, chicken, and everything else that you can possibly think of. It's all slated to be a winner! Egg Maggi is already quite popular at street food stalls across India, but AndaMental likes to shake things up a bit and make their own recipe for it. At most places, you'll find pieces of boiled eggs mixed in the Maggi. At AndaMental, Masala Maggi is actually topped up with two fried eggs and lots of cheese. It's a treat that we just couldn't get enough of.
5. AndaMentala Ghotala
In Gujarat and Mumbai, the Surti Ghotala is one of the most popular egg snacks out there. But for those who need some introduction to it, here is some context. It's like scrambled eggs, but just not that simple. It's got lots of curry in it and looks somewhat like Pav Bhaji. At one glance, AndaMental's Ghotala could easily pass off for Paneer Butter Masala that is topped up with cheese. But taste it, and you'll know this curry is 2x spicier than that. It's an absolute delight that is going to win over all the spice-lovers out there.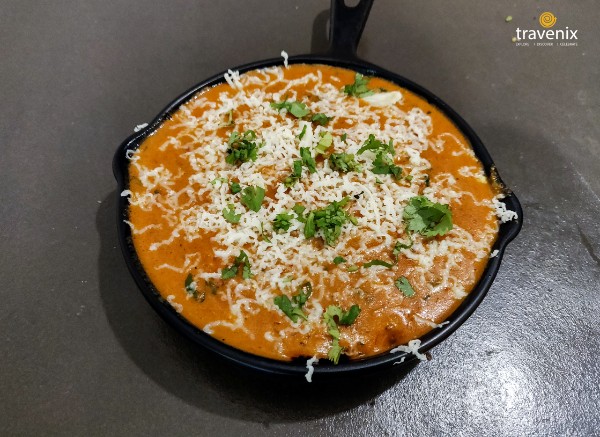 If you want to try these dishes, you should head to AndaMental's stores in Azad Nagar or Mahakali. Both of them stay open till 3 am, so they're great saviors for your midnight hunger pangs. Here are the addresses for both the branches: Shop 4, Sarkar Corner, JP Road – Veera Desai Road Junction, Azad Nagar Metro Station, Azad Nagar, Mumbai and Shop 5, Ahmad Haji Ibrahim Compound, Opposite Gyan Ashram, Mahakali Cave Road, Mahakali, Mumbai.
Have you been to AndaMental before? Tell us about your food experience there in the comments section below. We would love to hear from you.
Latest posts by Vibha Sharma
(see all)