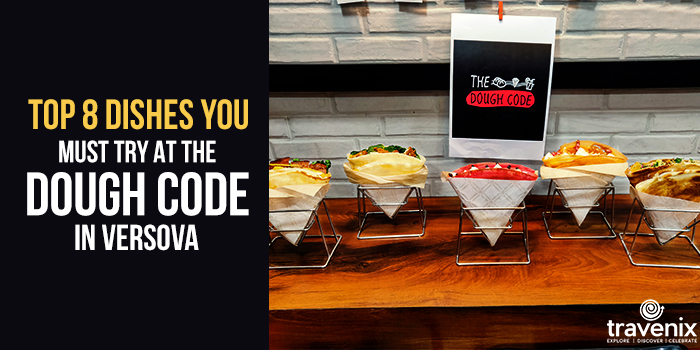 Top 8 Dishes You Must Try At The Dough Code In Versova
The Dough Code in Versova is giving our favorite French crepes a makeover. It's no longer just available in shades of beige and yellow, they have red crepes too! Even your taste buds are in for an adventurous ride with their desi fusion crepes. Paneer Makhani or Dabeli Masala Crepes, anyone?
Colorful Crepes & More
This newly-opened dessert shop is changing all the rules of the crepe game with boldness. But that's not it. There is a lot more on offer on the menu. Ranging from sweet and savory crepes to doughbies and mocktails, there is something for everyone. We sampled some of their best dishes and here is our take on it:
1. The Breakfast Club
Perfect to fuel up your day, The Breakfast Club is a crepe that makes sure you're getting your proteins in the right amount. Filled with eggs and chicken bacon, it's a tasty breakfast snack that will do your body some good. Rocket leaves, cheese, mustard, and mayonnaise elevate its taste card too. It's quite filling, really!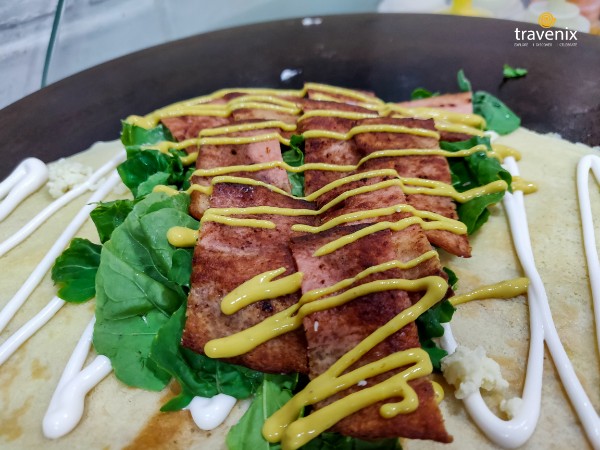 2. Red Carpet
Red Carpet is the main showstopper in their menu. With a bold, bright red covering the surface of the crepe, it's hard to not get fascinated with this crepe. To add to it, brownie crumbs are generously spread over it with some chocolate chips and whipped cream. It's got all the sweet ingredients stuffed together, so we expected that it would go overboard with the sweetness level. But we were happy we were proved wrong!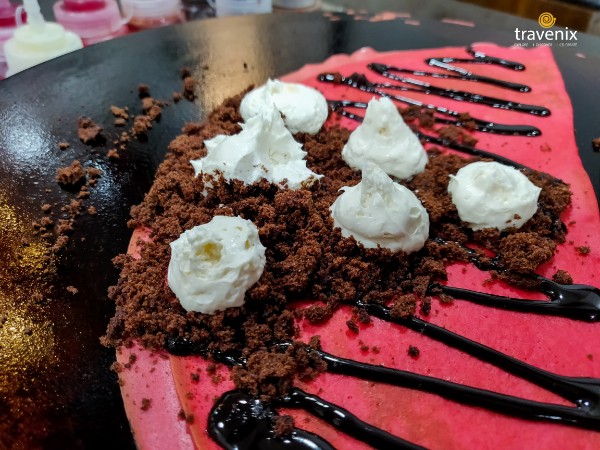 3. Desi Fish N Chips
We are always disappointed by the lack of options when it comes to savory crepes. We're glad we could find some interesting in it at The Dough Code. Their Desi Fish N Chips crepes wrap pieces of crispy and crunchy Koliwada fried fish. It's smothered with Tartare and Mustard sauce inside which gives it a taste similar to that of Indian fish curry. Jalapenos add a lil bit of spice to it, but nothing to worry about, it's not too hot for your taste buds.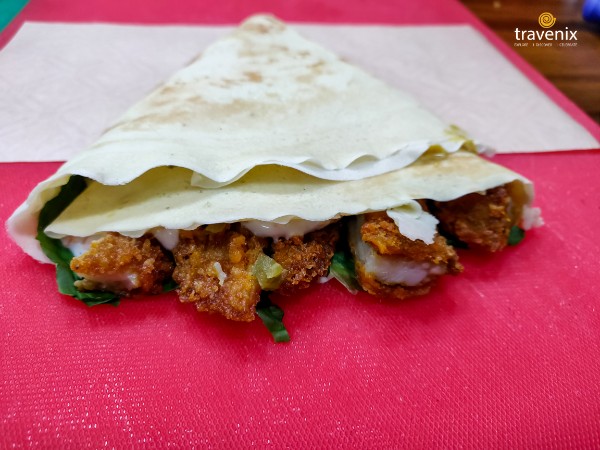 4. Dabao Isko
Who would have thought Dabeli, which is more like a Burger, could even be fused with a crepe? If you are finding it hard to imagine, let us help you understand their concept a little better. The buns in the dabeli are gone, just the masala stays. The Dabeli masala along with potato wedges, pomegranate, sev, masala peanuts, chutney, mayo, sriracha, and some mango drizzle is all stuffed inside a crepe. It's sweet, spicy, and delicious!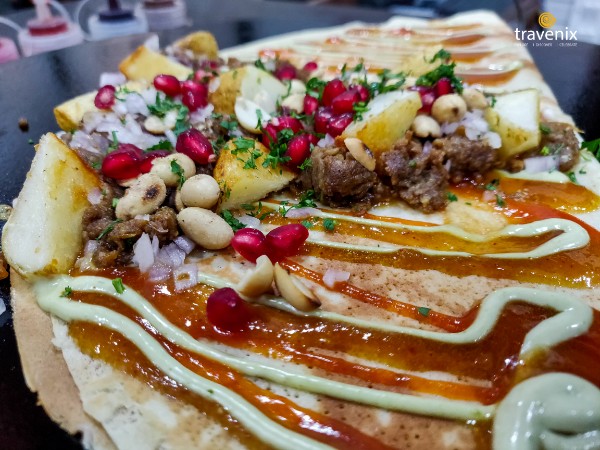 5. Mixed Fruit Crepe
On the outside, it's a shaded mix of a gorgeous green, orange, and beige. It's unlike any crepe you've ever seen before. It's a matcha crepe that is filled with cereal, lots of fresh fruits, biscuit crumbs, white chocolate, fruit drizzle, and whipped cream. While we loved the fruits in it, the fruit sauce or drizzle on it made it a little too sweet for us.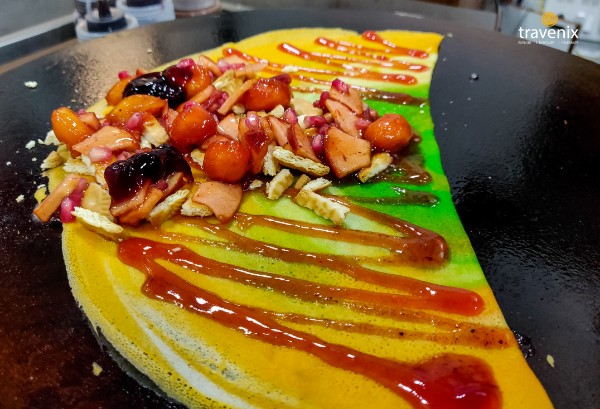 6. Banoubies
At one glance, Banoubies look quite similar to pancakes, but they are slightly fluffier. They are like little flour balls that are laced with Nutella, caramel, and cookie dust. It's topped with banana which gives adds a different flavor to the chocolaty dish. Thumbs up for this one!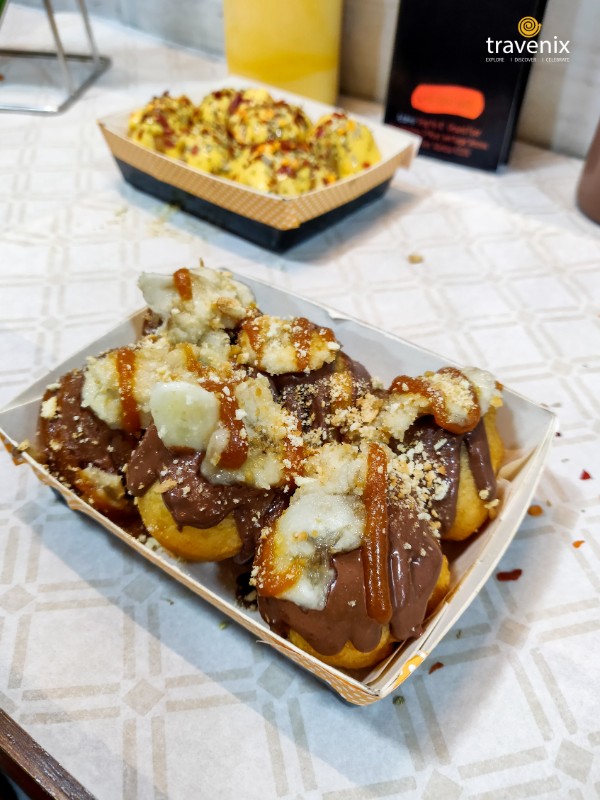 7. Sinful Doughbies
Just as the name suggests, they are sinful, and anyone who is on a strict diet might be breaking some rules if they want a piece of this dessert. It's loaded with dark, white, and milk chocolate, and is every chocolate lover's dream come true. It is even topped with dark and white chocolate chips to complete its chocolaty goodness. It definitely is on the sweeter side, but the dough used is slightly salty. That works in its favor to balance the flavors out.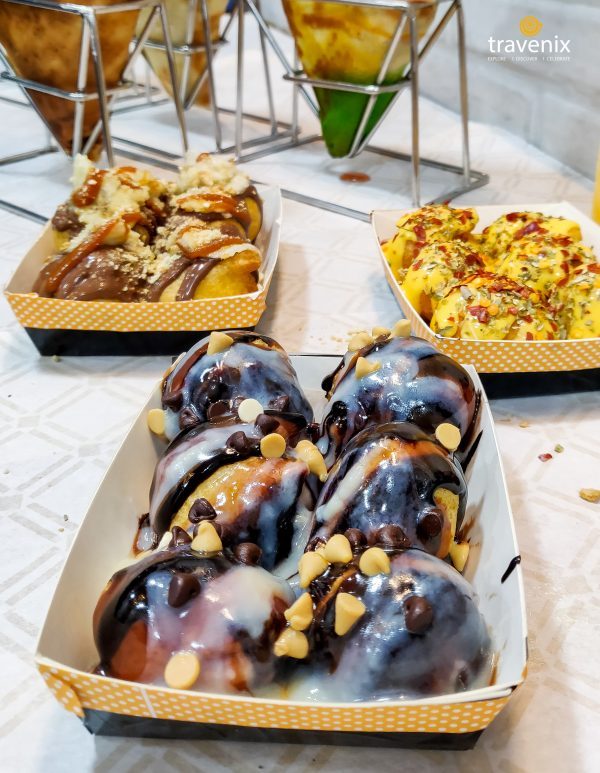 8. Cheezy Peezy
These savory doughbies are coated with cheese and sprinkled with chili flakes and Italian seasoning. It could make for a great starter for any party that you are hosting. We love these cheesy delights.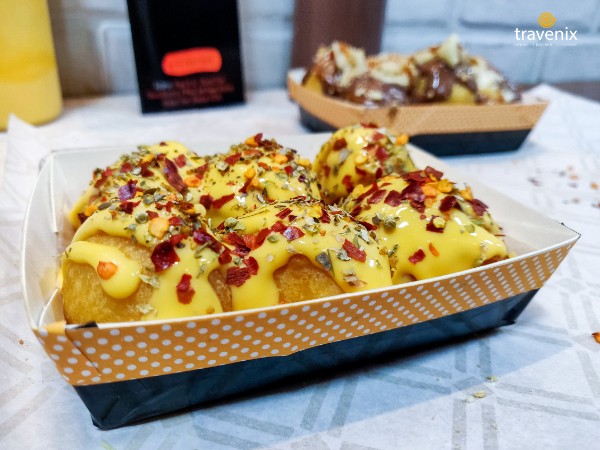 If you want to try out these delicious crepes and doughbies, you should head to 10, Ground Floor, Mount Building, JP Road, Jeet Nagar, Versova, Andheri West, Mumbai. Everyone who has already been there, we're waiting to hear your review on their food. Just let us know about your food experience there in the comments section below.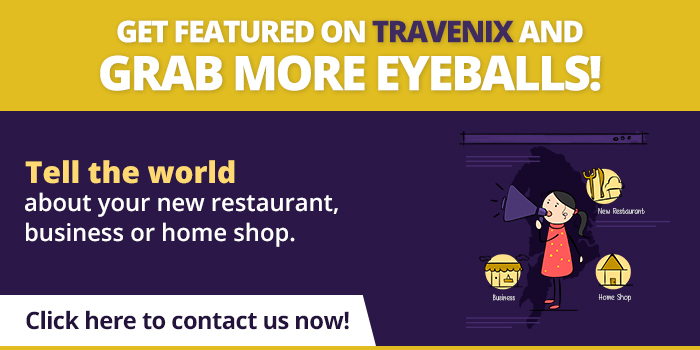 Latest posts by Vibha Sharma
(see all)