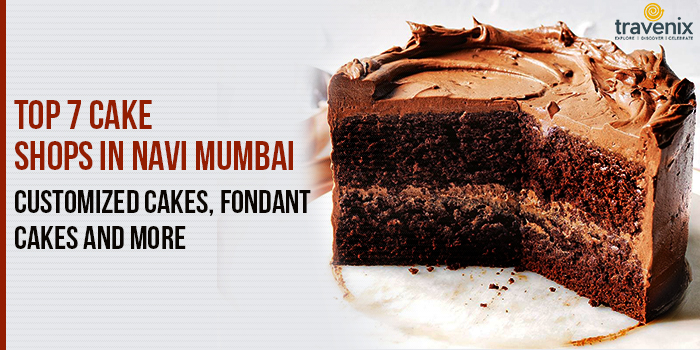 Top 7 Cake Shops In Navi Mumbai — Customized Cakes, Fondant Cakes And More
Whether you have a sweet tooth or not, cakes are dishes that we are all fond of. Fresh-cream cakes to cheesecakes, these desserts are delicacies that are hard to resist. Although high in calories, treating your cravings with a piece of cake is never a bad idea!
Cake-licious!
Although there are a lot of shops in Navi Mumbai that sell cakes, not all of these shops give you the taste that makes you close your eyes and let it sink in. Be it an occasion or just your regular cravings, these cake shops in Navi Mumbai never fail to put a smile on your face. Here's a list of those cakes shops to help you narrow down your hunt for the cakes!
1. High On Sugar Rushh
Cakes with a hint of creativity and loads of freshness are what define High On Sugar Rushh.  With unique flavors that blend perfectly with each other, this place will never fail to surprise you. Not only are they masters in cake baking, High On Sugar Rushh also has a wide range of cupcakes to spoil you! What puts them apart is that they also bake bread for their own sandwiches which is heavenly! With fresh cakes, assorted cupcakes, brownies, and a side of coffee, this is not a place to be missed!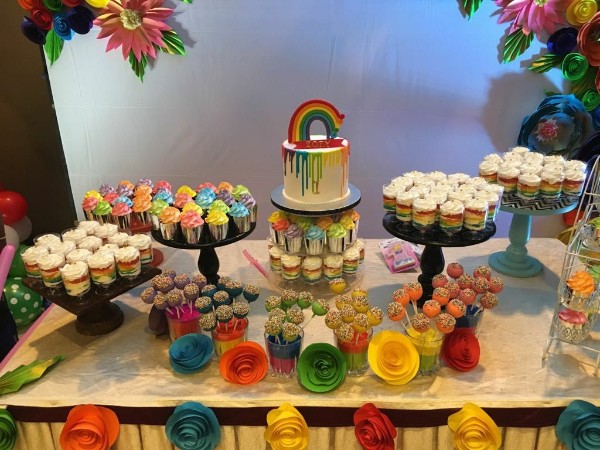 Where: Shop no 41, Shreeji Heights, Akshar Building, sector 46A, Seawoods – Nerul West, Navi Mumbai, Maharashtra 400706
2. Baker's Treat
Baker's Treat is the father of all bakeries, probably because it is one of the oldest bakeries in Navi Mumbai. With a menu of cakes and pastries that doesn't seem to end, Baker's Treat is a treat for its customers as well! The cakes in Baker's Treat are always fresh from the bakery behind the shop.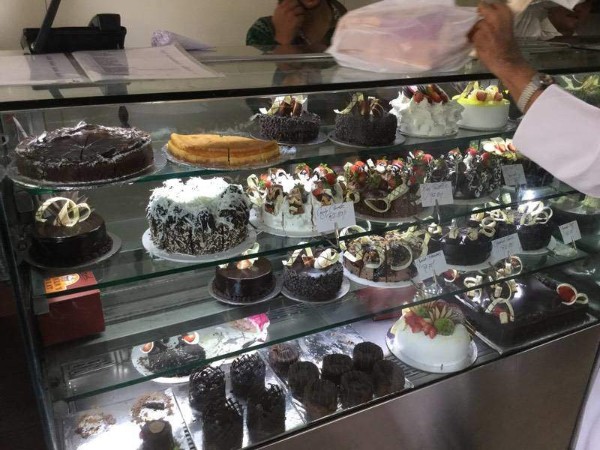 The price range is on the higher side, but with the tempting flavors, you can afford to spoil yourself every once in a while! Not only cakes but Baker's Treat also specializes in loaves of bread, mawa cakes, Khari biscuits, puffs and most other bakery items. If you need to calm your cake cravings, this is the perfect place to go!
Where: Kharghar, Nerul, New Panvel, Vashi
3. Merwans
With a tradition that goes long back, Merwans has unquestionably earned a name over the years. Started way back in 1930, Merwans bakes the finest of the cakes in town. With the taste that never changes and quality that never declines, Merwans is a must visit. They have an assorted menu of cupcakes, cookies, dry cakes, puff pastries, bread, rolls, desserts, and cakes, all of which are an absolute delight to eat!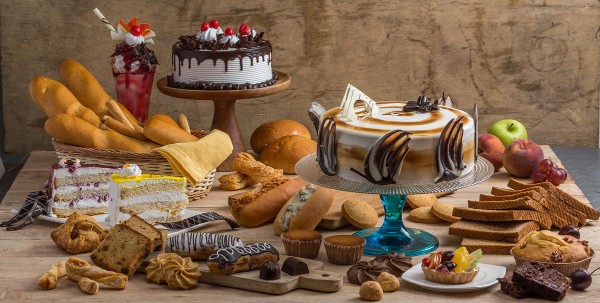 Where: Shop no. 14, Bldg. No. F7, Rainbow CHS, Sector 10, Vashi.
4. Occasions Bakery
Since its establishment in 2015, Occasions Bakery has taken over the taste buds of its customers by a storm. They offer a wide range of baked treats at pocket-friendly prices so that you can enjoy any occasion.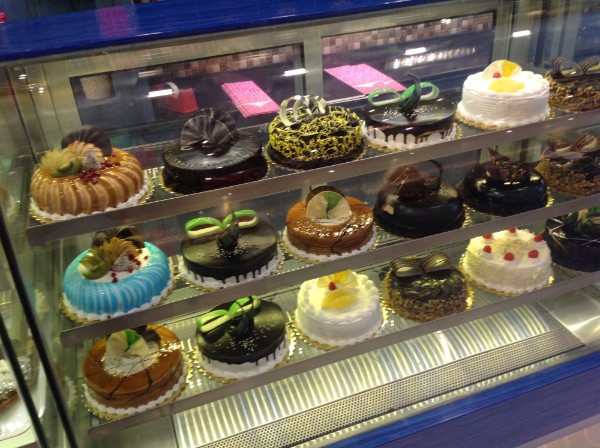 More than just cakes, Occasions Bakery has a lot more to offer such as lip-smacking snacks and beverages that will leave you wanting for more. You can also pre-order a cake with your own ideas for special occasions!
Where: Shop no: 4, Air India Employees, Maharaja CHS, Plot 16, Near Kohinoor Showroom Sector 9, Juhunagar, Vashi, Navi Mumbai, Maharashtra 400703
5. Firangi Halwai
Firangi Halwai sounds like a fancy but sweet name, which is wholly justified by its scrumptious cakes! Not limiting themselves to cakes, Firangi Halwai also has thick shakes, hot chocolate, and cupcakes made to perfection by their bakers. The continental food in the menu is a surprise for the visitors too! With an off-the-chart menu that doesn't burn a hole in your pocket and free wifi, this place is hard to resist.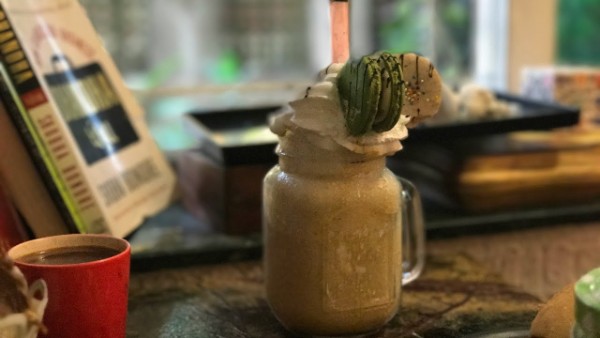 Where: Plot No 2, Row House 8, Suyash Co-op Housing Society, Road Number 1, Sector 2, New Panvel East, Navi Mumbai, Maharashtra 410206
6. Superb Live Bakery and Pastry Live
Don't get fooled by the appearance or the name of this small cake shop. The name and the shop might not be a fancy one, but it is their cakes and their passion to bake them to perfection that makes them stand out.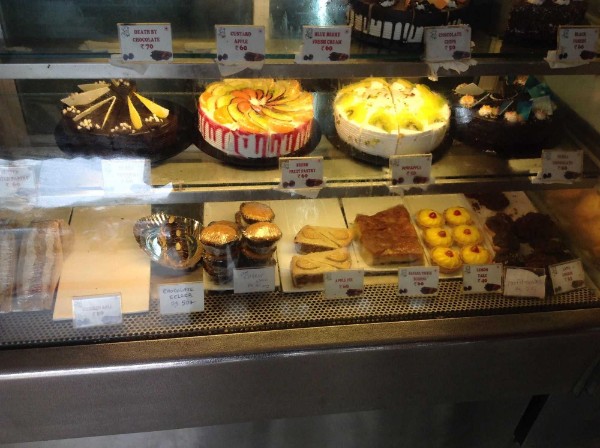 With a team of pastry chefs and cake decorators that can bake masterpieces, Superb Live Bakery and Pastry Live's dedication reflects in their mouth-watering cakes. For all of you who struggle to find a pure veg. cake shop, your search comes to an end here in Navi Mumbai!
Where: Plot No.1, Shop No.25, Moraj Residency, Sector 16, Budhyadev Mandir Marg, Palm Beach, Sanpada East, Navi Mumbai, Maharashtra 400705
7. Succulence Live Cakes Studio
Getting your cake from a cake shop is cool, getting a customized cake is even better but what is better than all of this is getting to indulge in baking your own cake! Succulence Live Cakes Studio invites you to co-create your cake with their chefs which is a different experience altogether.

What sets it even more apart from the other bakeries is that it provides an option for vegan cakes which is not offered by a lot of bakeries in Navi Mumbai. To take your cake experience to a different level, this is a must visit place!
Where: Shop 3, Keystone Elita, D Mart Road, Sector 15, Kharghar, Navi Mumbai, Maharashtra 410210
Navi Mumbai certainly does not have a dearth of fantastic cake shops for your taste buds to cheat on, so go on and give yourself the treat that you always deserve! Did you miss some of the best cake shops in Navi Mumbai? Do let us know in the comments below with your favorite cakes!
Image Credits: Facebook, Justdial, Merwans, YouTube
Latest posts by Vibha Sharma
(see all)