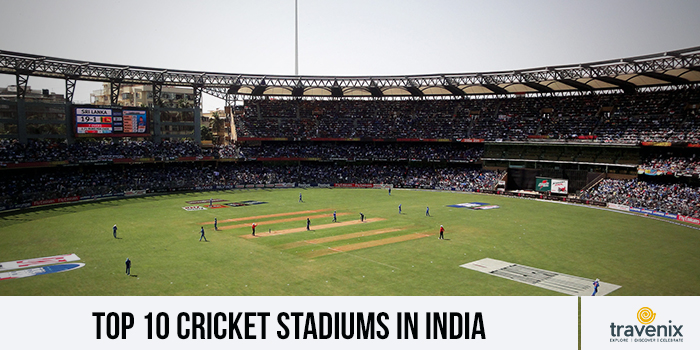 Top 10 Cricket Stadiums In India
Cricket is not just a sport, it's an emotion. These lines have been seen and heard a thousand times over all across India throughout our lives. This sport has captured the attention of millions around the world, especially in India, where it is practically worshipped. (Xanax) It is then no surprise that India has some amazing cricket grounds. 
Bleed Blue!
With cricket being played throughout the country, many stadiums have popped up all around the nation. From the oldest stadium in the country, Eden Gardens, to the latest ones, India has 49 cricket stadiums- the most in any nation around the world. Let's explore the best of these!
1. Eden Gardens
One of the most iconic stadiums in the country, this stadium was established in 1864 and has a seating capacity of 66,349! Located in the apital of West Bengal, Kolkata, this stadium has witnessed some of the most epic cricket matches in the history of the game. It serves as the home ground of the Kolkata Knight Riders too.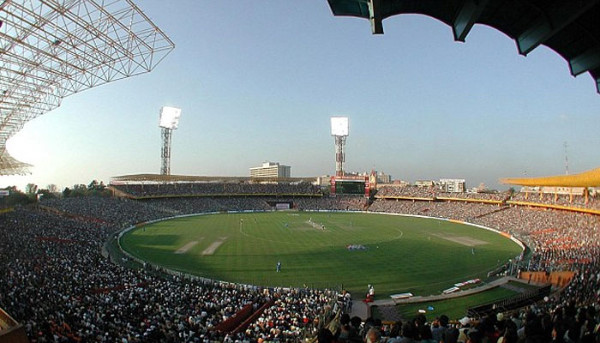 Where: BBD Bagh, Kolkata, West Bengal 700021
2. Wankhede Stadium
The Wankhede Stadium in Mumbai was built in 1975 and since then has become one of the most amazing venues for cricket in the country. Many historic moments in the game have taken place here including the 2011 World Cup win of India. It is the home ground of the Mumbai Indians in IPL and has a seating capacity of 33,108.

Where: D Road, Churchgate, Mumbai, Maharashtra 400020
3. Brabourne Stadium
The Brabourne Stadium in Mumbai is the oldest permanent sporting venue in India and has a capacity of 25,000. The stadium is located a few hundred meters from the Wankhede Stadium and is situated right next to one of the best sightseeing places in Mumbai – Marine Drive.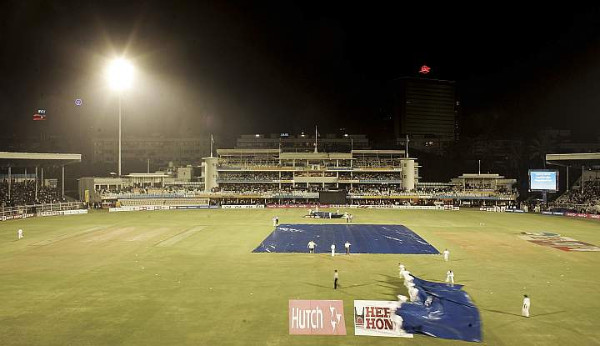 Where: Stadium House, Block No 3, 1st Floor, Veer Nariman Road, Churchgate, Mumbai, Maharashtra 400020
4. M.A. Chidambaram Stadium
This stadium was built in 1916 and is one of the oldest in the country. With a capacity of 50,000, this stadium is also one of the biggest in the country. It is located just a few hundred meters from Marina Beach in Chennai and has hosted some iconic cricket matches. The stadium is home to the Chennai Super Kings from IPL.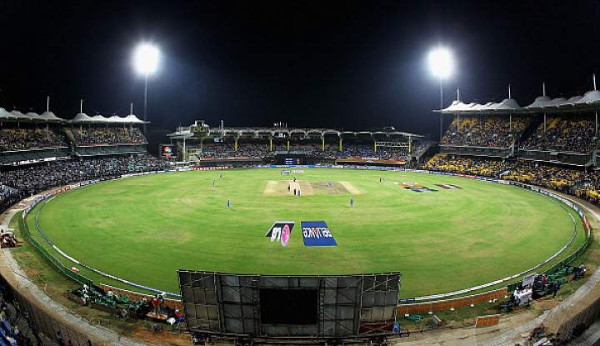 Where: Victoria Hostel Rd, Chepauk, Chennai, Tamil Nadu 600005
5. Sawai Mansingh Stadium
This stadium was built during the reign of Sawai Raja Man Singh II and has a seating capacity of 23,185. While this stadium has not been used for many matches, it has  witnessed some fine cricket matches like the second highest ODI run chase in the history of cricket. It also features a world-class cricket academy, swimming pool and a gym along with a host of other facilities.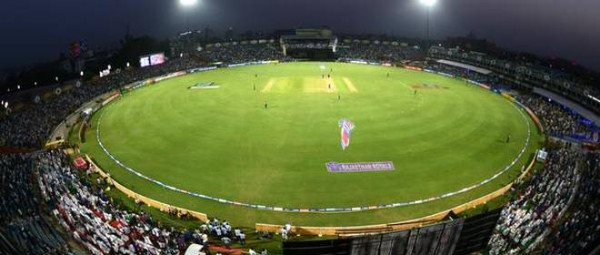 Where: Jan Path, Jaipur Nagar Nigam, Lalkothi, Jaipur, Rajasthan 302016
6. Rajiv Gandhi International Cricket Stadium
This stadium in Hyderabad is home to the Sunrisers Hyderabad and has a capacity of 60,000. It has hosted several domestic and international matches including IPL matches. While this stadium is fairly new and was built in 2003, it has become a popular venue for cricket ever since.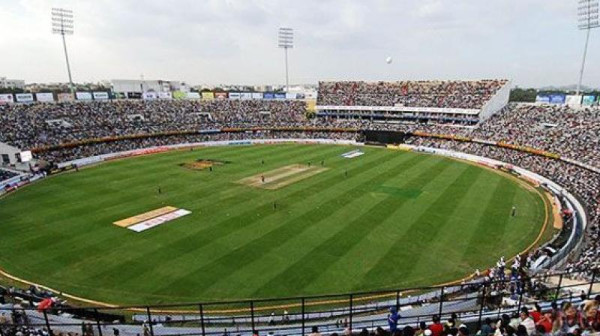 Where: Uppal, Hyderabad, Telangana 500039
7. M. Chinnaswamy Stadium
This stadium located in Bengaluru is located right next to the iconic Cubbon Park. This stadium was built in 1969 and has a seating capacity of 40,000. It regularly hosts both test matches and ODIs. It is also the first cricket stadium in the world to use solar panels to generate electricity for majority of its energy requirements. It is the home ground of Royal Challengers Bangalore.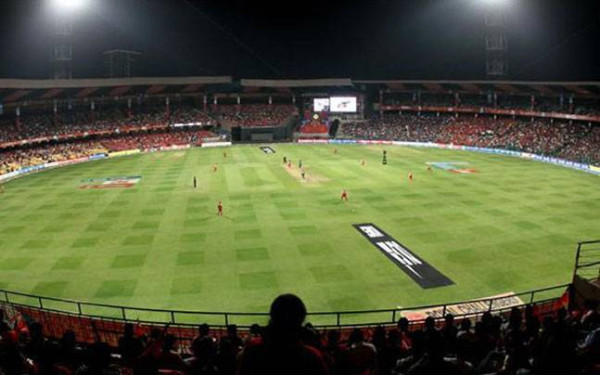 Where: MG Road, Near Gandhi Park, Bengaluru, Karnataka 560001
8. Feroz Shah Kotla
The Feroz Shah Kotla stadium was built in 1883 and it is the second oldest international cricket stadium in the country after Eden Gardens. It has a capacity of 48,000 and has hosted several ODIs, tests and T20Is. It is also one of the strongest bastions of the Indian team which has remained undefeated here for over 28 years in test matches and 10 years in ODIs! It is the home ground of the Delhi Daredevils.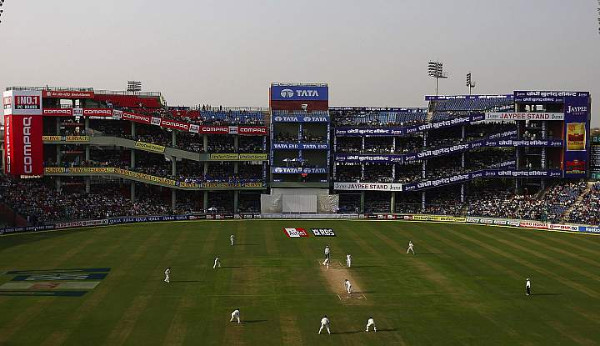 Where: Jawaharlal Nehru Marg, Raj Ghat, New Delhi, Delhi 110002
9. Vidarbha Cricket Association Stadium
This stadium in Nagpur has a capacity of 45,000 and seves as the main cricket stadium of the city. It has hosted both international tests and ODIs along with domestic matches. It is one of the best cricket stadiums in India with world-class amenities and state-of-the-art infrastructure.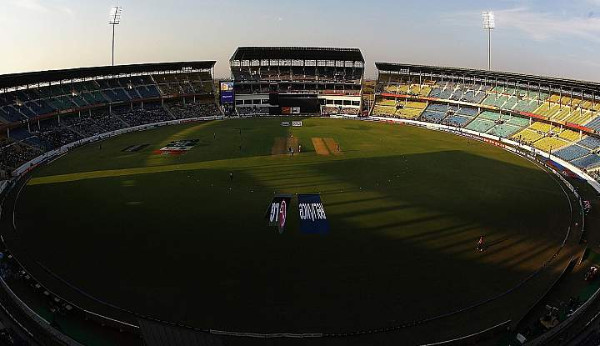 Where: Wardha Road, village Jamtha, 16th km milestone on Nagpur-Hyderabad Highway, Nagpur, Maharashtra 441108
10. Himachal Pradesh Cricket Association Stadium
One of the most scenic cricket stadiums in the world, this stadium in Dharamshala has a picturesque backdrop of snow-capped peaks of the Himalayas. While it has a capacity of just 23,000, it has hosted several international tests, ODIs and T20Is. It is also one of the highest stadiums in the world situated at a height of 1457 m above sea level!

Where: HPCA Cricket Stadium, Distt. Kangra, Dharamshala, Himachal Pradesh 176215
Have you watched a match at any of the above stadium or simply visited it for seeing the place? If so, do let us know more about your experiences in the comments below. If you haven't visit them the next time a big match is scheduled there!
Image Credits: HPCricket, Cricbuzz, India Today, Deccan Chronicle, Business Line, Bookmyshow, Sports Vision, Online Bettings

Latest posts by Vibha Sharma
(see all)