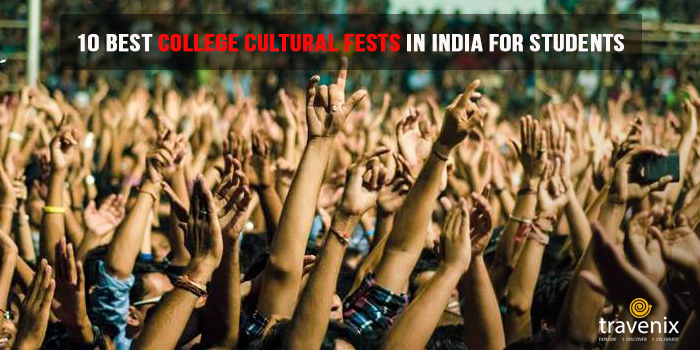 10 Best College Cultural Fests in India for Students
India has a huge number of colleges and universities. Every year, these colleges host various festivals that attract hundreds of thousands of students from all over the country. These fests may be cultural fests or even technical fests, but each is celebrated with full gusto.
Every College Student's Dream
Throughout college life, everyone waits for the one week when the annual fest is to be held. This week is different and the whole campus gets filled with excitement and bubbles with energy. India has some of the biggest college fests in the world. The best of them are:
1. Mood Indigo
IIT Bombay's Mood Indigo is the hands down winner as the best college fest of India. Held every December since the past 46 years, this is also the longest running college fest in India and the best college fest in Mumbai. This largest college fest of Asia has hundreds of events spread out across a few days and you can take part in various quizzes, dramatics, dances or even literature events. The pro-nights here are always dazzling with stars and have an electrifying atmosphere.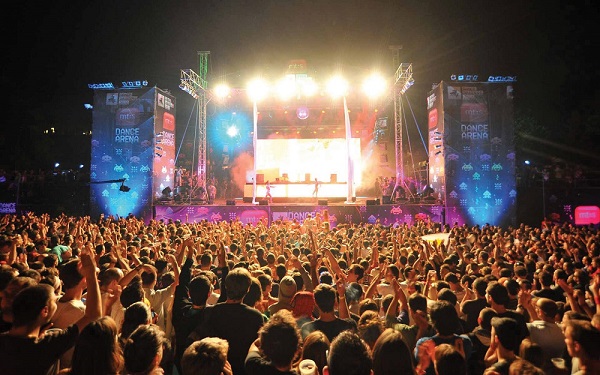 Where: IIT Bombay
2. Incident
The annual fest of NITK Surathkal spans across five days and is held in the month of March every year. This is one event that has a private beach so you can enjoy beach sports like volleyball, football and 'Sandemonium' (sand pandemonium) too! It is one of the biggest college fiestas in India and attracts a huge crowd.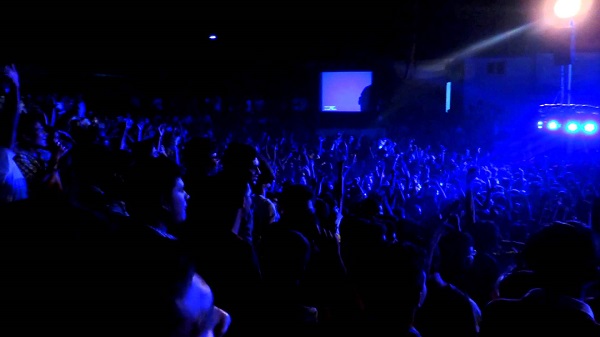 Where: NITK Surathkal
3. Saarang
Saarang has a footfall of more than 50000 people every year and is one of the biggest in the country. You can take part in a plethora of events here, ranging from quizzes to dances. The glitz and glamor quotient of this fest is high as well with popular celebrities like Shankar-Ehsaan- Loy, Sunidhi Chauhan and international bands like Opeth coming to play here.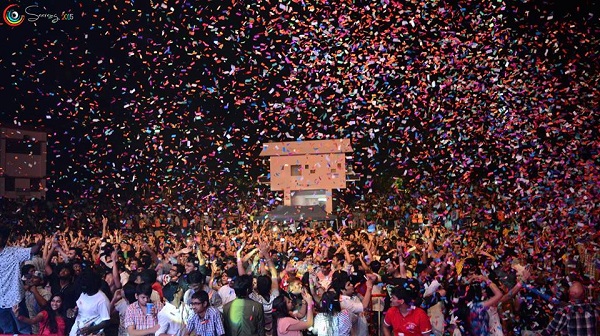 Where: IIT Madras
4. OASIS
The annual fest of BITS Pilani is one of the oldest in the country and started way back in 1971. Today, it runs for 96 hours at a stretch with events taking place during day and night alike. So you can expect this place to be bubbling with energy all throughout the 4 days. Don't miss out on catching on some sleep before heading off here. You may have to pull off some all-nighters!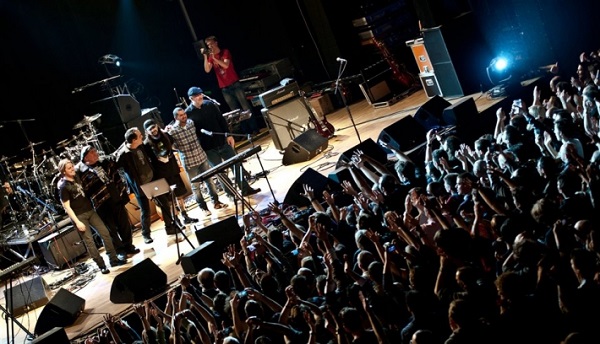 Where: BITS Pilani
5. Riviera
Tucked away in the tiny city of Vellore is Vellore Institute of Technology. Riviera is the international college festival of this university and it attracts more than 40000 students every year. A huge number of events are spread out across 3 days and you can take part in many sports activities here too, as the sports fest is conducted simultaneously. Every night here is a pro-show night so be prepared to see some stars up-close!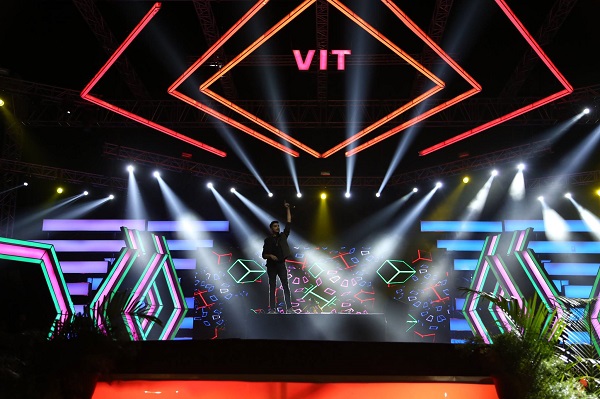 Where: VIT University, Vellore
6. Rendezvous
This fest of IIT Delhi has four main events – Dance, Fashion, Rock Band Music and Indian Classical Music. Whether you're looking for fiery debates or tough quizzes, this fest has got it all. Held in October every year, this event attracts thousands of college students from all across the country for the extravaganza.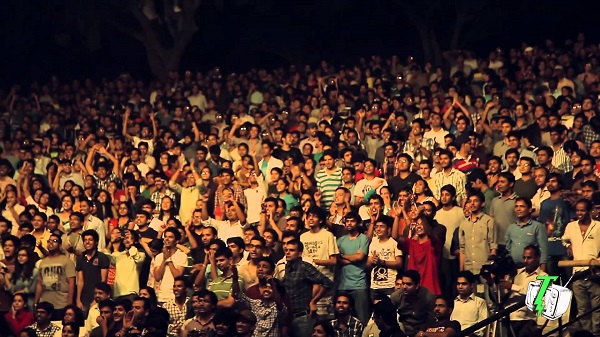 Where: IIT Delhi
7. Festember
NIT Trichy's flagship festival – Festember is held every year in the month of September and it is one of the largest in South India. It started way back in 1975 and since then has never looked back. Today, more than 20000 students take part in this cultural festival and many famous celebrities also show up here.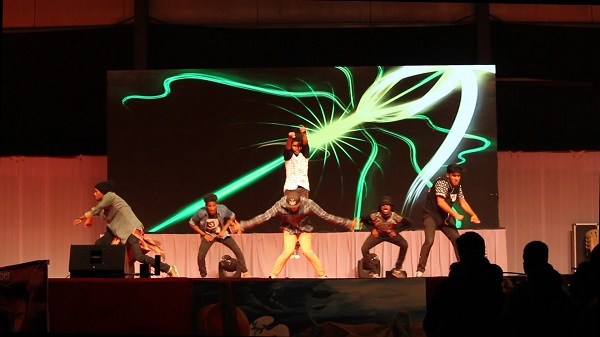 Where: NIT Trichy
8. Waves
If you're in a mood to party, then there is no better place to head to than BITS Goa at the end of October. This fest is relatively new but has quickly garnered the attention of students from all across the country. After all it's Goa, right? With more than 35000 participants and concerts by prominent musicians of the country, this is one fest you simply can't miss.
Where: BITS Goa
9. Pravega
The one of a kind festival of Indian Institute of Sciences Bangalore is not just a cultural fest but an amalgamation of science and technology too! So it's a techfest as well! The events are segregated based on categories like Science, Technical and Cultural, to give you the option of choosing your preferred events. Held in January every year, this is one different fiesta that you should attend.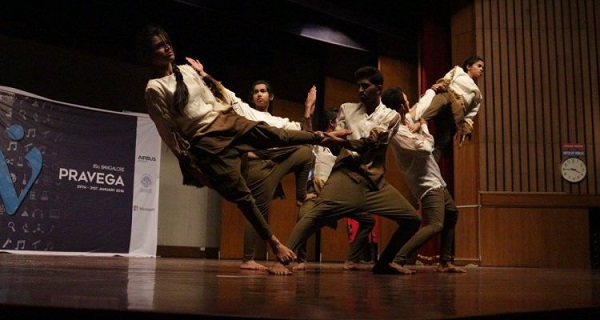 Where: IISc Bangalore
10. Milan
The annual cultural fiesta of SRM University is nothing short of extraordinary. With prominent actors and stand up artists like John Abraham and Kanan Gill taking the center stage, you're guaranteed a gala time here. With over 15000 students participating in the extravaganza every year, this is definitely one of the biggest college events in India. It is held in January every year.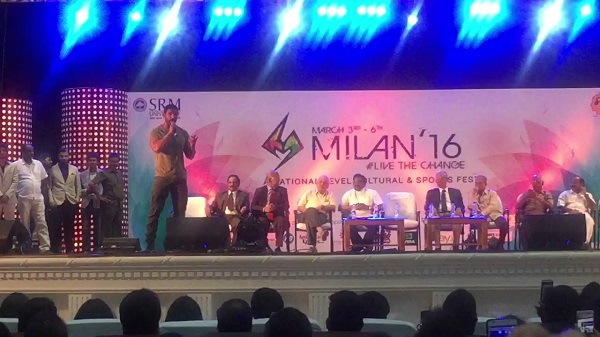 Where: SRM University Chennai
Cultural fests are the best times during one's college life and you must make the most of these wonderful events, which not only give you a chance to learn event management or experience the excitement of taking part in it but also give you some of the most treasured moments of your life. Don't miss out on letting us know your favorite fests in the comments below!
Image Credits: Youthkiawaaz, vilaizvorcom, YouTube, ATKT, Musicperk, Hindmaan, Letsintern, The Fifth Estate
Latest posts by Vibha Sharma
(see all)