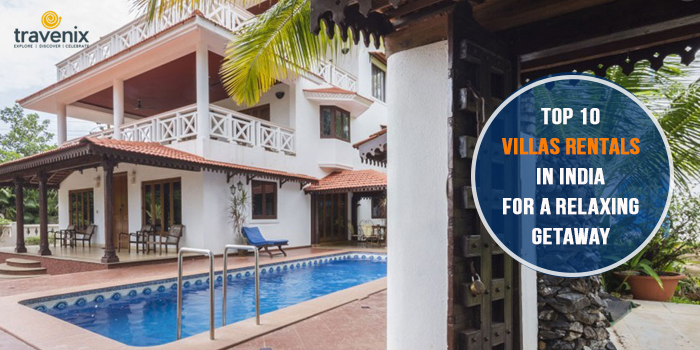 Top 10 Villas Rentals in India for A Relaxing Getaway
India is a diverse country with a fantastic amalgamation of both nature and man-made cities. Whether you're looking for a metropolis or a quaint getaway in the middle of nowhere, India has got it all. The Indian subcontinent has a varied landscape, and for the same reason you can find different climates throughout the country. What better way can there be to explore the beauty of the countryside than a villa?
Luxury in the Midst of Nature
India has some great options for villa-stays across the country. With startups like AirBnB operating across the country, it is easy to find and book private villas from the comfort of your room. Here are the best places you can book for your getaway.
1. Sky Villa
Imagine sitting in the luxurious Sky Villa with its floor to ceiling windows, open vineyards and lake as a view from all the rooms. Sounds awesome, doesn't it? Sky Villa comes with all sorts of modern amenities, and you will even have a private butler at your service throughout the day. This is the perfect getaway from the busy city life.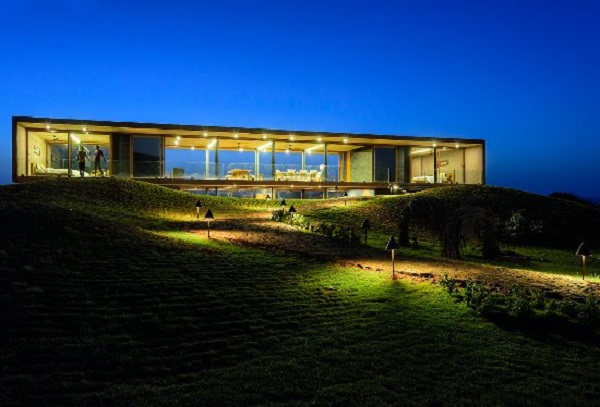 Where: Gat 36/2, Govardhan village, Off Gangapur-Savargaon road, | Off Gangapur-Savargaon Road, Nashik
2. MiCasa
Located in the beautiful hill station of Lonavala, this villa comes with a swimming pool and is located just 2 km away from Della Adventures Theme Park in case you wish to go to one of the best bungee jumping places in India. In MiCasa, you can enjoy the sound effects of the home theater or even take a stroll in the massive lawns outside.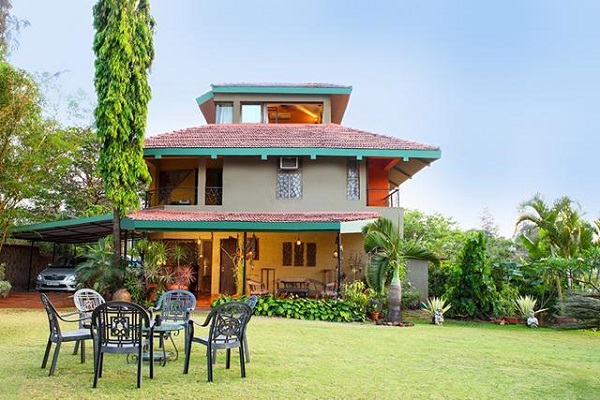 Where: Kune Village, Lonavala
3. Vineyard – By Redstone Villas
This simple house has a capacity of up to 16 members and can work perfectly as a weekend getaway for anyone. With a view of vineyards from the rooms and cool breeze blowing around all the time, you can be assured of a leisurely holiday here. It also has a swimming pool and an indoor fireplace!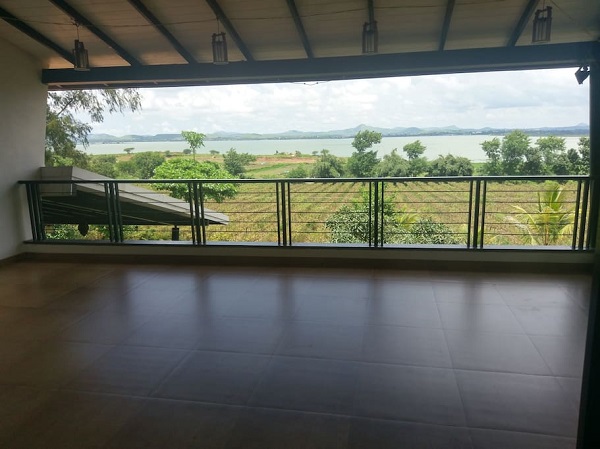 Where: Near Sula Vineyards, Nashik
4. SkyHigh
If you wish to live a lavish life, the SkyHigh villa is perfect place for you to head to for your next weekend getaway or vacation in Goa. Home to some of the cleanest beaches in India, Goa is the perfect holiday destination. With 6500 sq.ft. of landscape at your disposal and beautiful views of the Coco Beach, you can enjoy some fine sunsets here.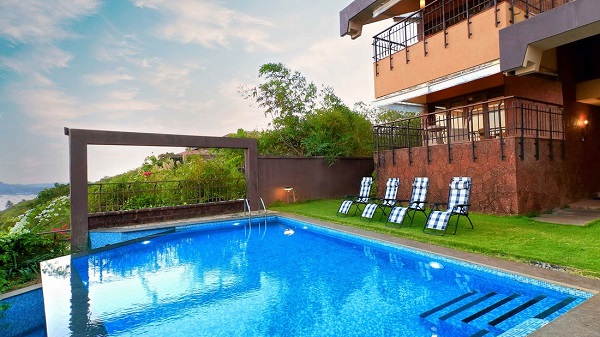 Where: Milroc Vista Do Mar, Reis Magos, Candolim, Goa, 403114
5. 1Goa
Yet another beautiful villa in Goa designed by Gauri Khan herself; this villa is striking from the first look and is a design masterpiece. You can enjoy some flicks in the home theater room, take a dip in the rooftop swimming pool or go for a comfortable Jacuzzi session. If you wish to have some peaceful time, you can go and sit in the garden as well.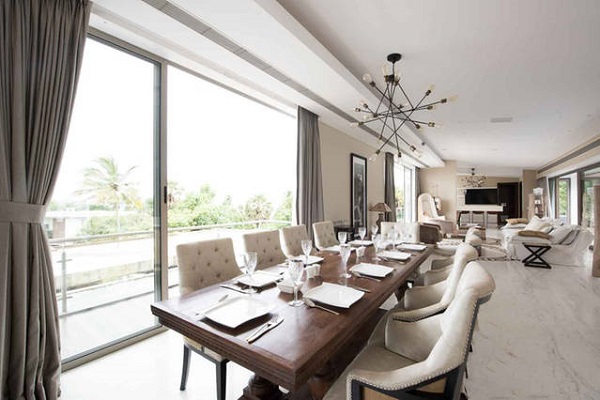 Where: Siridao, Goa
6. Junoon in the Hills
Set in a tiny village in the hills of Kumaon, this getaway has everything you would need to relax and rediscover yourself. With the magnificence of the snow-capped Himalayan mountains to give you company and some luxurious amenities like a gym and pool table, your vacation here will be nothing short of amazing. You could also go on some mountain trails around here for mini-adventures!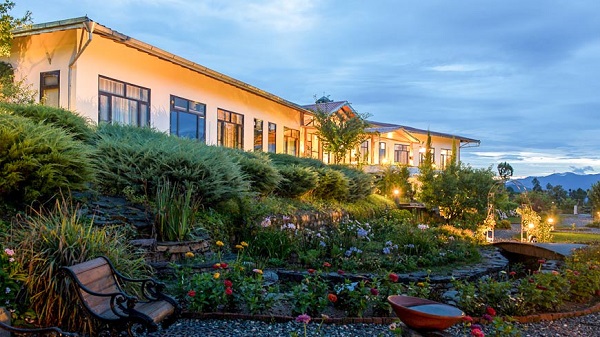 Where: Almora, Uttarakhand
7. Arowana Woods
Yet another villa in Lonavala, this home is located on a hilltop with view of the the Pawna Dam. You can live in this wooden house surrounded by ½ an acre of land and enjoy peace in its truest sense. You can also take a dip in the private pool or cook some barbecue in the moonlight, or head over to the games room, sit on the deck and see the beautiful natural surroundings.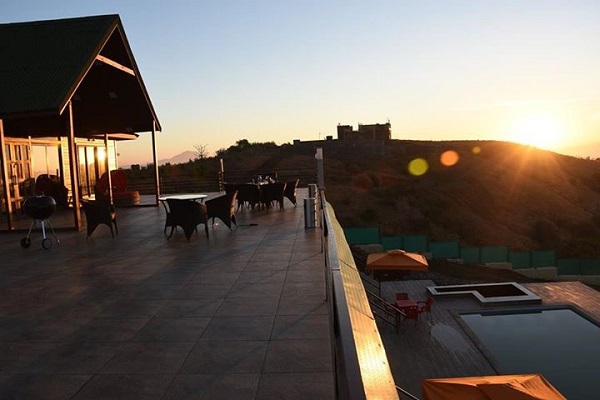 Where: Lonavala, Maharashtra
8. Veer Villa
This villa in Bhopal boasts of 3 bedrooms and has luxurious amenities like a swimming pool, Jaquar spa and bar area. You can sit in the enormous lounge here which is furnished with a plush 12-seater sofa and get pampered by the butler and drivers during your stay.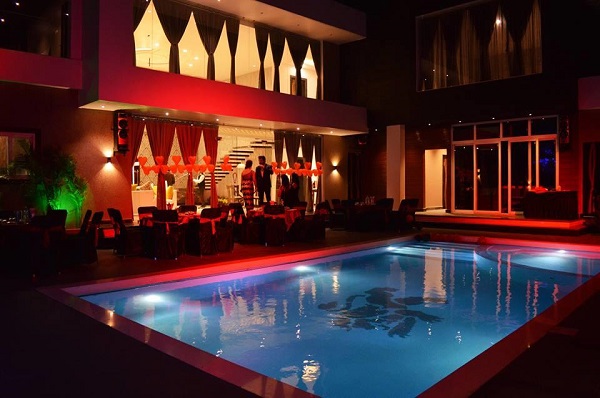 Where: Bhopal, Madhya Pradesh
9. Indian Summer House
Located in the beautiful southern city of Ernakulam in Kerala, this villa has 4 spacious guestrooms. You can enjoy the peace in the tranquil environment of the gardens or have a nice outdoor rain shower. The villa also comes with a swimming pool and gym. If you wish to experience the effects of yoga and meditiation, the staff will arrange the same for you.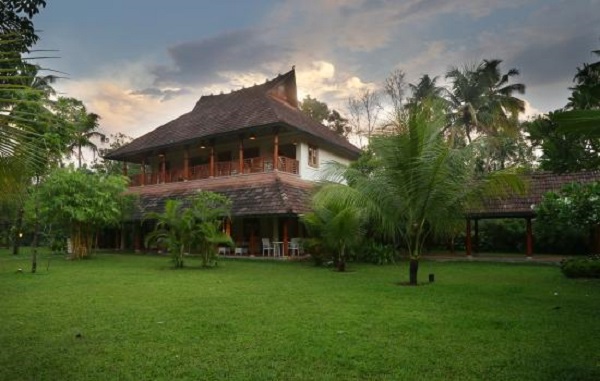 Where: Ernakulam, Kerala
10. The Hermitage: Emerald Villa
Situated in the hill station of Kasauli, this villa encompasses the beauty of nature and mankind's architectural prowess. With luxury features like home automation systems, plush fabrics and a vast garden, this is the perfect getaway from city lifestyle. You needn't worry about food as well because they have a chef available at your disposal.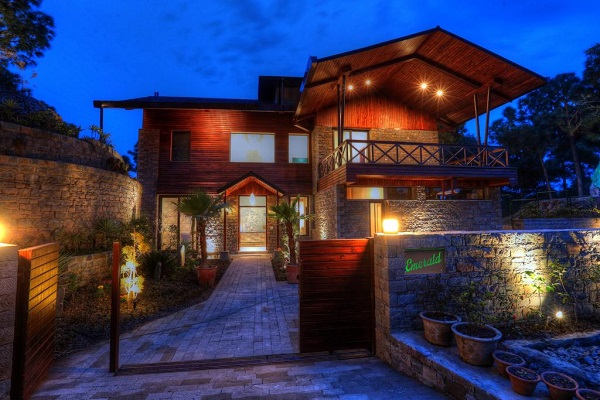 Where: Kasauli, Himachal Pradesh
If you haven't explored the luxury hospitality scene in India, it is about time that you make a visit to one of these places and get a real feel of the Indian hospitality. Do not forget to let us know all your reviews once you've had a stay at these amazing villas.
Image Credits: Aguadaanchorage.com, Booking.com, TripAdvisor, Arowana Villa, Tripzuki, The Weekend Plan, Adi, Hindustan Times, Sharan

Latest posts by Vibha Sharma
(see all)