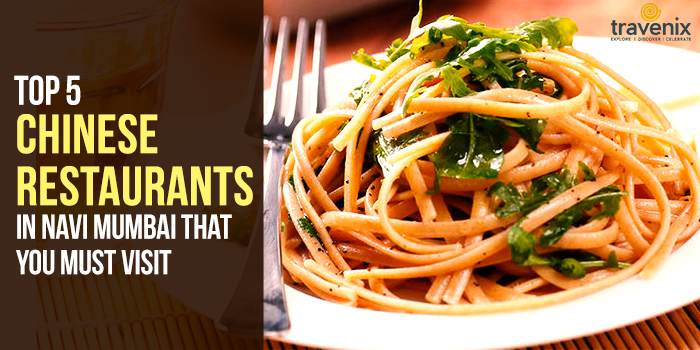 Top 5 Chinese Restaurants In Navi Mumbai That You Must Visit
You probably know everything about desi Chinese food that's available easily at street shops all across Mumbai and Navi Mumbai. Hakka Noodles, Manchurian, Schezwan Noodles, and Fried Rice remain the undisputed kings of desi Chinese dishes. But in our quest to find the best Chinese food in Navi Mumbai, we're going beyond that.
Chopsticks At The Ready!
From a plethora of dim sum options to prawns and chicken dishes, we've tried to include every restaurant that offers the best that Chinese cuisine has to offer. Most of the restaurants on this list include both high-end restaurants as well as casual dining places. Join us as we explore Chinese delicacies that some of Navi Mumbai's best restaurants have for us.
1. Shaollin Temple
The aromas coming from steaming hot dumplings and bamboo rice at Shaollin Temple are really tantalizing. It's such a play on your senses, you want to gobble down all the food even before taking a look at the dishes properly!
This Thai and Chinese cuisine restaurant in CBD Belapur isn't too particular about retaining the authentic flavor of Chinese cuisine, it's somewhere in between the authentic and desi versions available out there.
Where: Krishna Avtar Building, Plot F/3, Palm Beach Road, Sector 14, CBD-Belapur, Navi Mumbai
2. Soy Street
This is the go-to restaurant for Oriental dishes in Navi Mumbai. Korean fried chicken, Japanese-style Yakitori varieties, Classic Vietnamese Pho, Thai roasted chicken — they're all available at Soy Street. Along with food, its prime location is also one of the reasons why it's so popular in Navi Mumbai.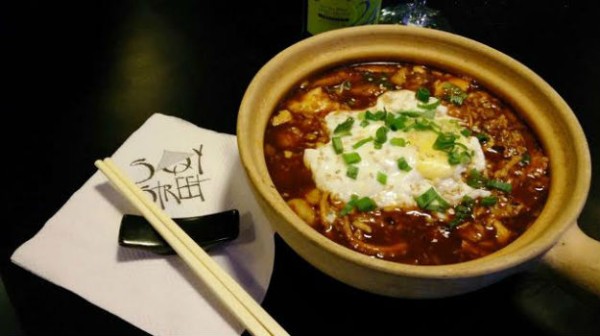 They are mainly known for their beautiful weekend brunch spreads which will leave you overwhelmed by the sheer variety of dishes. If you're going a-la-carte, don't miss out on their Chicken Dumplings.
Where: Inorbit Mall, First Floor, Sector 30 A, Vashi, Navi Mumbai
3. Mainland China
Chinese-food fanatics rejoiced when this popular Chinese-food chain which has more than 50 outlets across the country, entered the food scene in Navi Mumbai. Just like its counterparts, the Vashi restaurant has a semi-casual ambience that is beautiful, yet welcoming.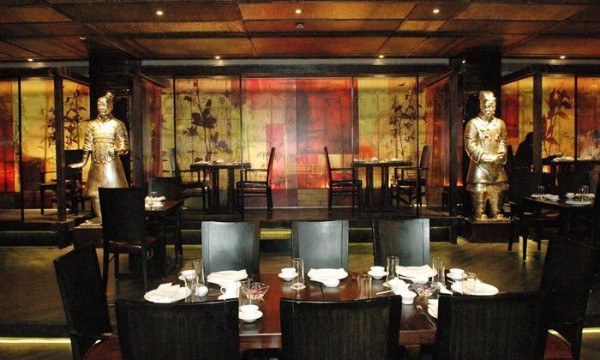 g
Their name might be slightly misleading, they have more than just Chinese food on offer. You'll be able to find food that you would normally find on the streets of  Hong Kong, South Korea, Japan, Malaysia, Singapore, Thailand here.
Where: Plot 17 & 18, Platinum Techno Park, Sector 30 A, Behind Raghuleela Mall, Vashi, Navi Mumbai
4. Meraki
We place our bets on Meraki every time we're too lazy to step out, but still, want a delicious Chinese meal. It also has Burmese and Thai dishes, but we're rooting for their Chinese food big time! Their Hunan Chicken and Sichuan Noodles are the stuff of legends; you gotta try it to believe it! They have venues throughout the city and suburbs. Trust us, whichever outlet you pick, you won't be disappointed.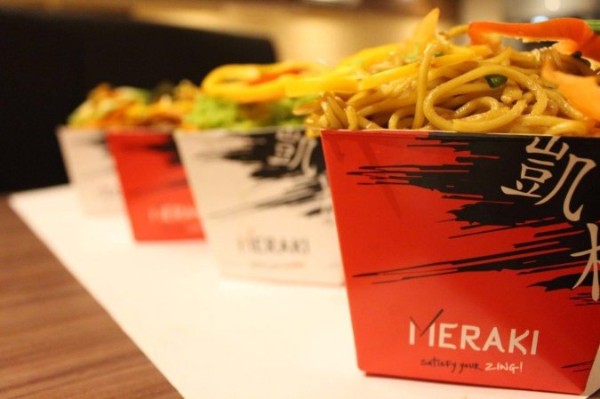 Where: Kharghar, Airoli, Sanpada
5. Hot Wok
Hot Wok's Kharghar outlet has walls painted in solid red, yellow and off-white, done quite neatly. The decor is minimalist and puts the focus on food. Its other two outlets in Nerul and Vashi are just delivery kitchens. Beyond the ambience, let's look at the food.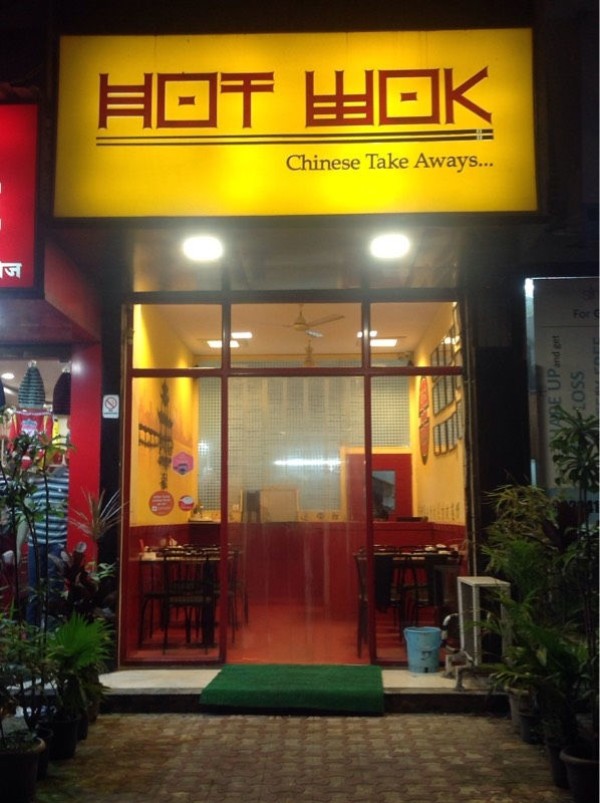 We love their Crispy Chicken, Chicken Honey, and Nasi Goreng, all of them exude authentic flavors from the Orient. The best part about eating at Meraki is that its food quality meets the standards of a high-end restaurant, but the prices are very affordable.
Where: Kharghar, Nerul, Vashi
Did we miss out on your favorite Chinese cuisine restaurants in Navi Mumbai? Tell us about them in the comments section below and also tell us which Chinese dishes you love the most, in the comments section. We'd love to get some suggestions from you and hear your reviews.
Image Credits: WanderersatHeart, Nearbuy, India.com, Zomato, Just Dial
Latest posts by Vibha Sharma
(see all)