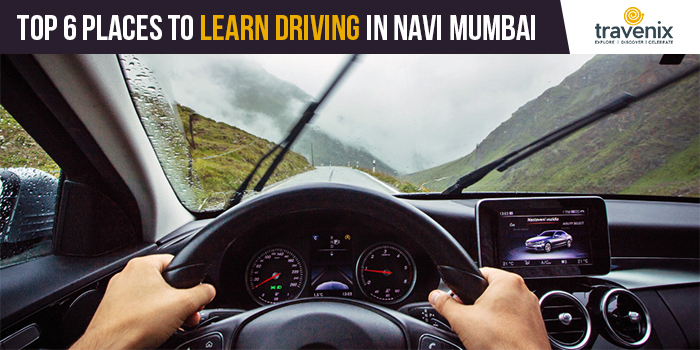 Top 6 Places To Learn Driving In Navi Mumbai
Driving a vehicle is a skill that everyone should possess. Learning how to drive gives the independence to go to places without being dependent on others. Whether you learn by sitting with and observing someone while they drive or learn it all by yourself, you should always take a complete driving course in a driving school to learn the rules and regulations which you should follow for a safer driving experience.
Gear up!
The recent developments in Navi Mumbai have brought along various trends of Mumbai. This has led to an increase in the traffic which has made driving a bit difficult in the city. Thankfully, Navi Mumbai has some of the best motor driving schools that teach you not only how to drive but also how to handle difficult road conditions. Here is our list of motor driving schools that will make you ready to conquer the roads!
1. New Nerul Motor Driving school
A popular driving school amongst the residents of Nerul and Seawoods, New Nerul Motor Driving School is the one-stop destination for driving. Whether you need to apply for a license without training or with training, this is your go-to school. Specialists in 4-wheelers, they are a government recognized driving school with skilled, patient and friendly instructors so that you can learn from the best!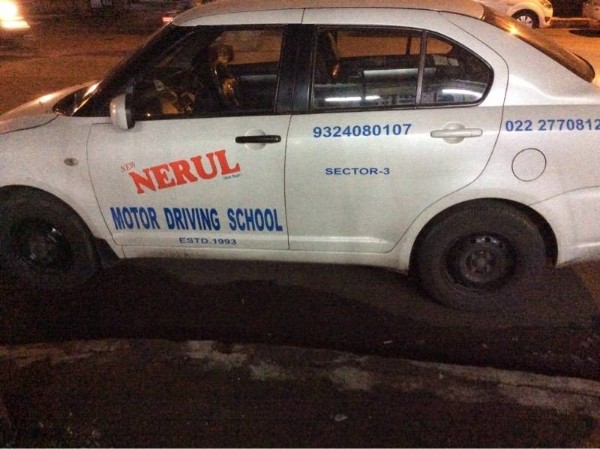 Where: Plot 15 Shop No 4 Sneha Sadan Apartment, Sector 21, Nerul, Navi Mumbai – 400706, Next to D Mart
2. Amir Motor Driving School
Accredited with an A grade by RTO of Navi Mumbai, Amir Motor Driving School is one of the best motor training schools in Navi Mumbai. Along with driving lessons, they also conduct theoretical classes to teach the students about the traffic laws. Students can also choose the type of car on which they want to learn driving! You can register through them to take care of any license related issues too.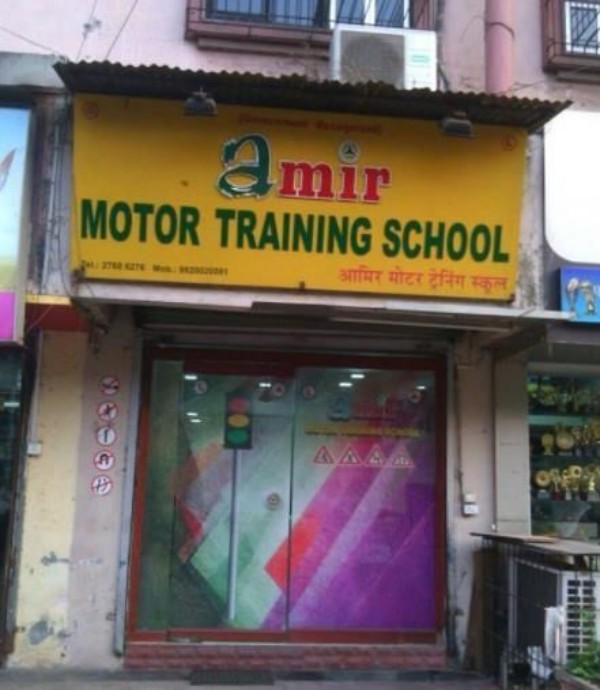 Where: Ramdas Apartment, Shop No 5, Plot No A/3, Diva Mulund Highway Road, Sector 9, Airoli, Navi Mumbai – 400708, Near Dominos, Near HDFC Bank
3. Sunshine Motor Training School
With a fleet of cars from different classes of vehicles and courses of different denominations, Sunshine Motor Training school has got you covered for all your driving needs. Once you enroll with them, you can leave behind all your worries and concentrate on perfecting your driving skills! They will take complete responsibility for all your license related woes, and you won't have to worry about it.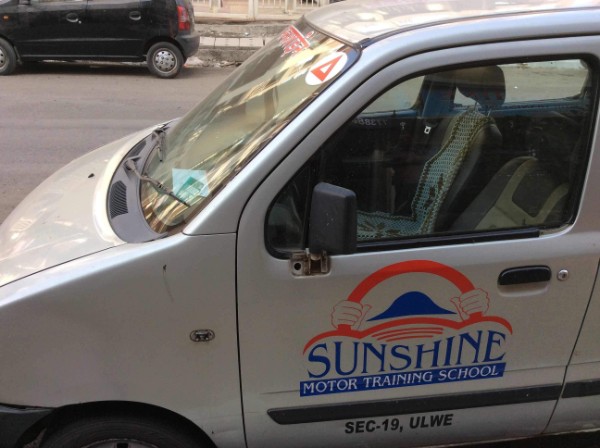 Where: Shop No.2, plot No.34, Astha Enclave, Sec 19, Ulwe Raigad, Ulwe, Navi Mumbai – 410206
4. Reddy Motor Training School
Reddy Motor Training School aims to impart quality practical and theoretical knowledge about driving. In addition to teaching how to drive, they also provide you with printed notes about the traffic laws and how to give the driving exam. Along with this, they teach you about the essential parts of the car so that you know about your car better. You can also practice here in their virtual driving simulator or just in the driving booth to perfect your driving skills.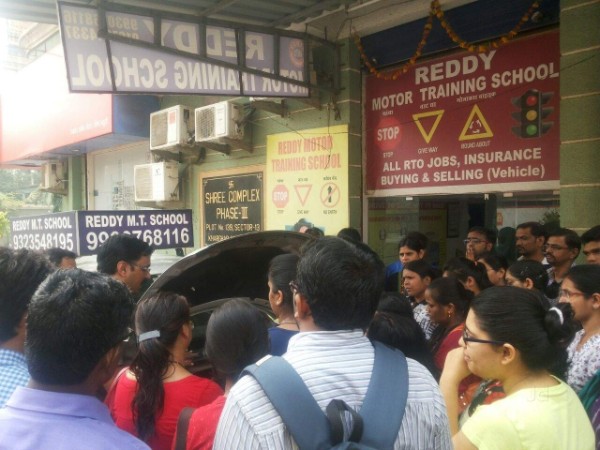 Where: Shop No 08, Neelam Heights, Plot No 139, Sector 13, Kharghar, Navi Mumbai – 410210, Near NKGSB Bank, Opposite Raghunath Vihar
5. Anisha Bike Scooty Training Center
Most of the motor training schools emphasize more on four-wheelers, but there are very few training schools that focus only on two-wheelers. Anisha Bike Scooty Training Center is one of those few. They focus mainly on 2-wheelers motor training and claim to teach anyone to ride a 2-wheeler within ten days. They also provide help with the licensing procedure. They even provide a female trainer for women learners.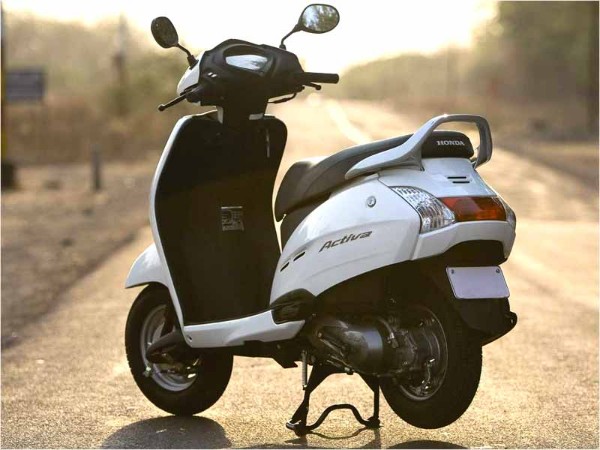 Where: B/20, Near Fire Brigade, Sector 27, Nerul, Navi Mumbai – 400706, Back Gate Of Wonders Park, Seawoods Nerul East
6. Maria Motor Training School
Since its establishment in 2015,  Maria Motor Training School has always aimed at imparting quality driving training. They ensure that you get the best training right from the time you enroll with them till you get your license. They are also government registered and also provide a female trainer for female students.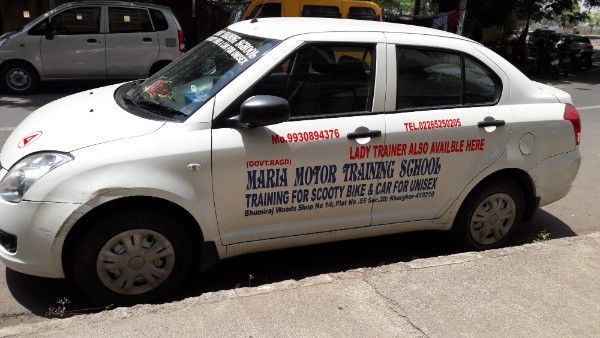 Where: Shop No 14, Plot No 55, Bhumiraj Woods, Sector 20, Kharghar, Navi Mumbai – 410210, Behind Vishwajyot School
Let us know where you learned your driving from in the comments below. And if you haven't yet learned how to drive, then get to any of these motor training schools and start your training today!
Image Credits: Justdial, Experience Andaman
Latest posts by Vibha Sharma
(see all)