Top 24-Hours Coffee Shops In Mumbai
You've got loads of work piled up and need to pull off a one-nighter to get it all done. You know a shot of espresso is all that stands between your desire to sleep and your work getting done. But where to find it in the middle of the night? We've been in this situation a couple of times and have always relied on 24-hours coffee shops to get us through sleepy nights.
Late Night Coffee Tales
In the middle of the night, you don't want to end up going to random places where you'll just find coffee that tastes more like water. So, we've compiled a list of the best coffee shops in Mumbai that are open for you throughout day and night.
1. Shamiana
Primarily a fine-dining restaurant, Shamiana is known for its lavish breakfast buffets and weekend brunches. It's coffee may not be the first thing you notice on its widespread menu, but it is certainly amongst their popular beverages.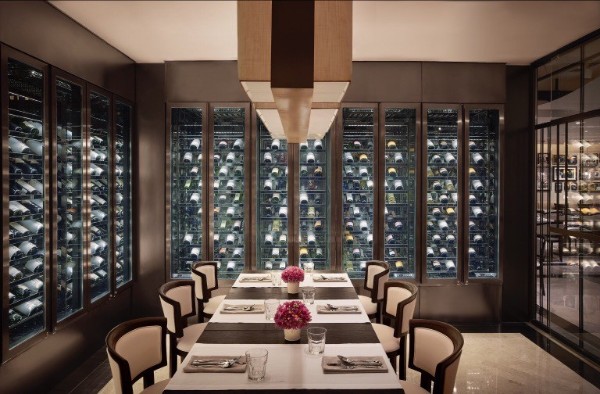 Along with espresso, latte and cappuccino, they also have Kenyan, Jamaican and Indonesian coffees. This coffee-shop is also frequented by celebrities, so keep your eyes wide open; you might just bump into your favorite movie-star!
Where: The Taj Mahal Palace & Tower, Apollo Bunder, Colaba
2. Starbucks
Most of the Starbucks outlets in the city shut shop by eleven o'clock, but the one at the Chhatrapati Shivaji International Airport caters to travelers, round the clock.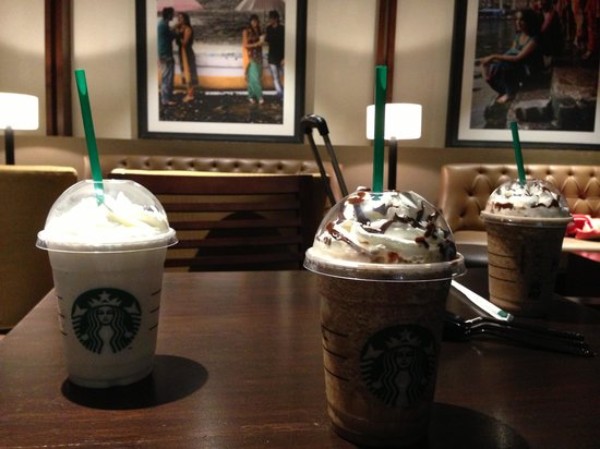 It is a super convenient place to just sit with your laptop and get some work done or just read a novel while sipping some coffee, just before a late-night or an early morning flight. They've got free Wifi too, so you can get your work done uninterrupted.
Where: Chhatrapati Shivaji International Airport area, Andheri (East)
3. The Peshwa Pavilion
The Peshwa Pavilion promises to pamper you with luxury and feed you with a grand spread of North Indian, European and Continental dishes at any time of the day.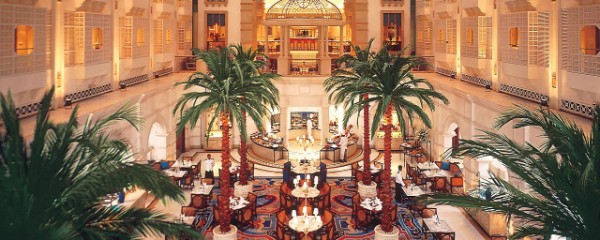 But if you're only looking at coffee to give your energy levels a boost, you can choose from Espresso, Macchiato, Doppio, Americani, South Indian Filter Coffee, Espresso, Capuccino and Freshly Brewed Coffee.
Where: ITC Maratha, Sahar Road, Andheri East, Chakala, Mumbai
4. Aqua
Aqua in Hotel Sun N Sand is popular with celebrities who are returning from late-night movie shoots or parties. They have a multi-cuisine menu, so you can satiate your odd midnight cravings too there!
If you're a member of Zomato Gold, you're at an instant advantage. You get two dishes at the price of one!
Where: Hotel Sun N Sand, 39, Juhu Beach, Juhu
5. Carafe — The Coffee Shop
Carafe's dessert menu has an interesting mix of ice-creams, faloodas, sundaes,cakes and pastries. While the main course has a lot of options too, many people opt for their brunches only to try out their desserts.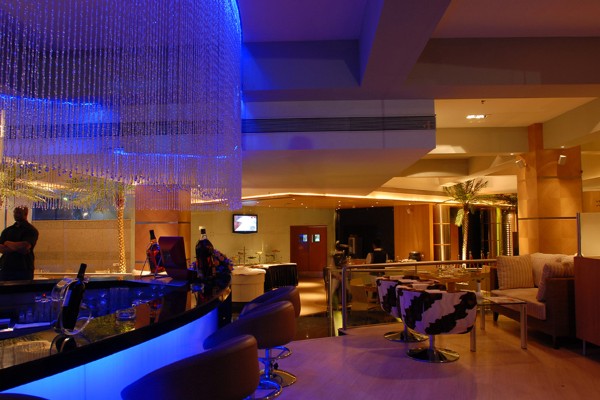 They also have some premium tantalizing beverages to keep your parched throat warm even on a humid summer night.
Where: The Peninsula Grand Hotel, Sakinaka Junction, Andheri East, Sakinaka
6. Vista — Taj Land's End
This is one of the few fine dining restaurants restaurants in Mumbai that is open for 24 hours and also has a fine sea view. Its location is also prime, so it is a hot spot for celebrities who are looking for a late-night coffee.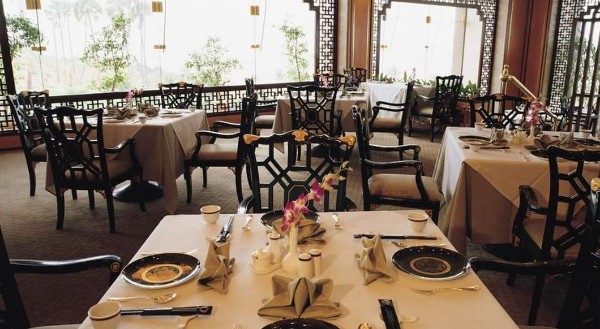 It has a fine selection of coffees that also include specialities like Ethiopian Sidamo, Indian Peaberry, Costa Rican Tarrazu, Aged Monsoon Malabar and Colombian Decaffinated.
Where: Taj Lands End, Bandstand, Bandra West
7. Seasonal Tastes — The Westin Mumbai Garden City
Seasonal Tastes has separate menu for late-night eats that has everything from Nachos, Wraps, Burgers, Sandwiches, Salads, Biryani and North Indian delicacies to Spaghettis, Parathas, Thai Curries and desserts.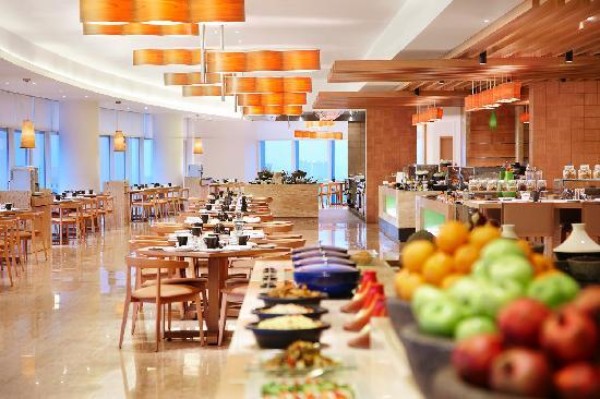 Coffee-lovers have all basic types of coffee to choose from: Espresso, Capuccino, Cafe Mocha, Cafe Latte, Americano, Black Coffee and Decaffeinated Coffee are all included.
Where: The Westin Mumbai Garden City, International Business Park, Oberoi Garden City, Goregaon East
8. Trattoria
Trattoria's Lobster Thermidor and gourmet pizzas are not to be missed if you are headed to this luxury fine-dining restaurant on an empty stomach; but if you are already full, gorge on their creme brulees and gelato.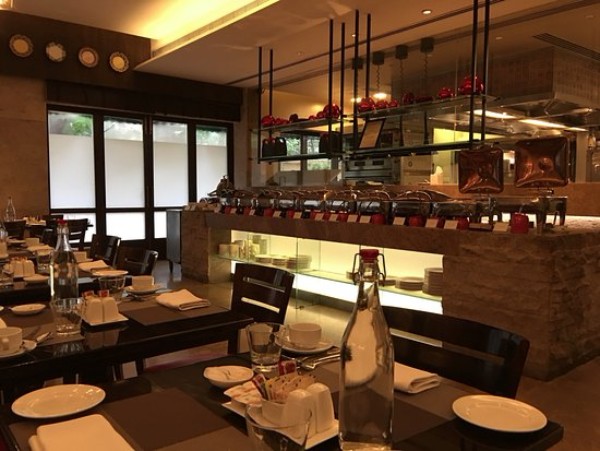 For beverages, you can choose from their varieties of iced teas, juices, shakes, teas and coffees.
Where: Vivanta by Taj President, 90, Cuffe Parade
Save or bookmark this list so that the next time you're planning to go out late at night or need some fuel to get you through an all-nighter, you're not wasting hours on Google trying to find the best coffee shop near you. Did we miss out any other coffee shop that stays open for 24 hours, and also serves some really good coffees and food? Do let us know in the comments section below. We'll be glad to check them out and add them to our list.
Image Credits: TheCrazyIndianFoodie, Just Dial, Trip Advisor, Peninsula Grand Mumbai, Sun N Sand Hotels, ITC Hotels, Healthline
Latest posts by Vibha Sharma
(see all)