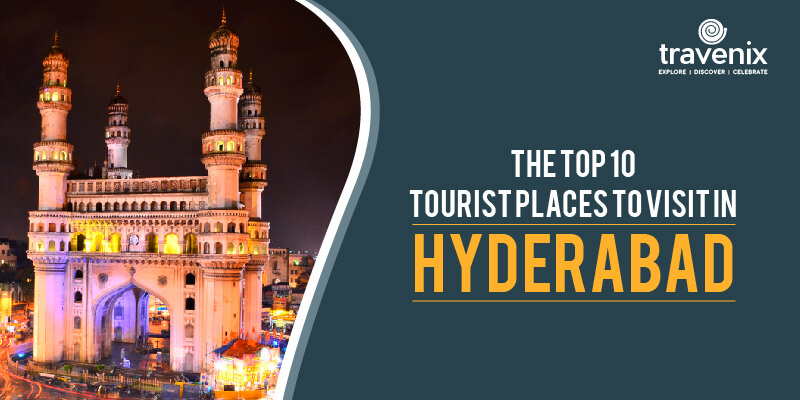 The Top 10 Tourist Places to Visit in Hyderabad
Hyderabad, The City of Pearls, the City of Nawabs, with its unmatched blend of history and magnificent modernity, beautiful sculptures, hypnotizes whoever visits. The city has no dearth of fascinating tourist attractions, with a history as old as 400 years and the most royal towns in India. Many tourists wonder about the best places to visit in Hyderabad with family, friends, colleagues, children to senior citizens. Everyone will definitely find something of interest to them in the city.
Hence, let's take a quick peek at these to know where you can move around to cherish the memories for a lifetime:
1. Charminar
2. Golconda Fort
3. Ramoji Film City
4. Hussain Sagar Lake
5. Birla Mandir
6. Jala Vihar
7. Chowmahalla Palace
8. Lumbini Park
9. Qutub Shahi Tombs
10. Birla Planetarium
1. Charminar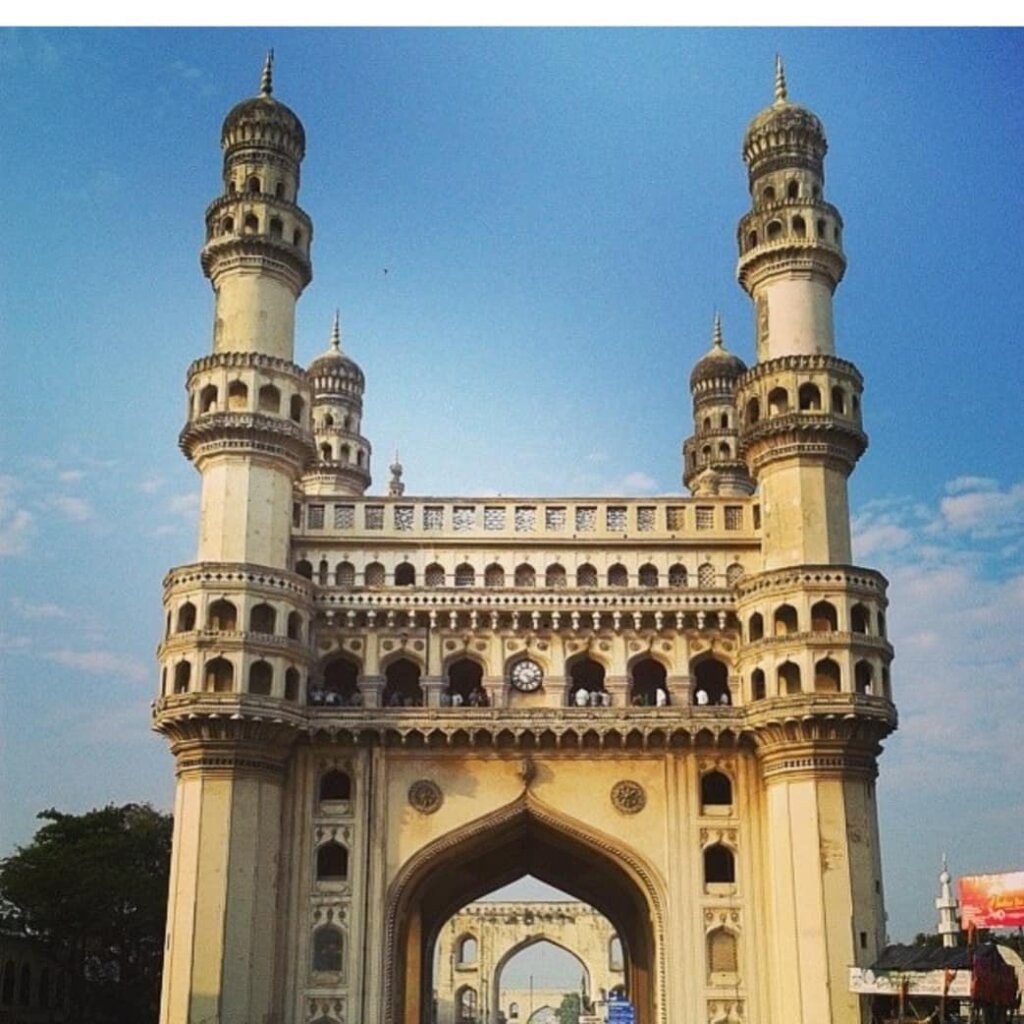 • Recommended Visit Time: 45 Minutes
• Timings: 9:30 AM-5.30 PM (All Days)
Being the most popular tourist destination, Hyderabad presents a mesmerizing contrast of age-old traditions to its visitors, and Charminar is one of those beauties. This beautiful square-shaped structure with a height of 56 m and a 30 m was constructed in 1591, by the Sultan Mohammed Quli Qutb Shah in honor of his wife Bhagmati. This is also called the 'Arc de Triomphe of the East', adorned with four towers in each corner having 48.7 m height. Lighting in the evening is quite breathtaking and makes for a worthwhile sight.
2. Golconda Fort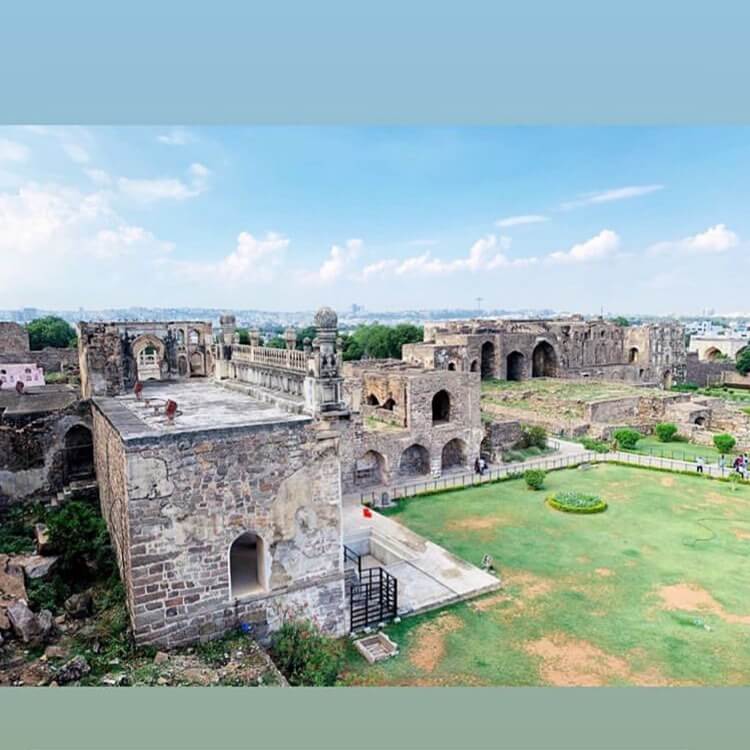 • Recommended Duration: 2 Hours
• Timings: 9:00 AM- 5:30 PM (All Days)
Golconda Fort, the architectural marvel, is just 11km away from Hyderabad and well-connected to the other cities. Built by Qutub Shahi Kings, the fort presents an appealing structure having 8 gates and 87 bastions. What captivates the most is the light and the sound show in English, Hindi & Telugu language with the voice-over by the Bollywood superstar Amitabh Bachchan.
3. Ramoji Film City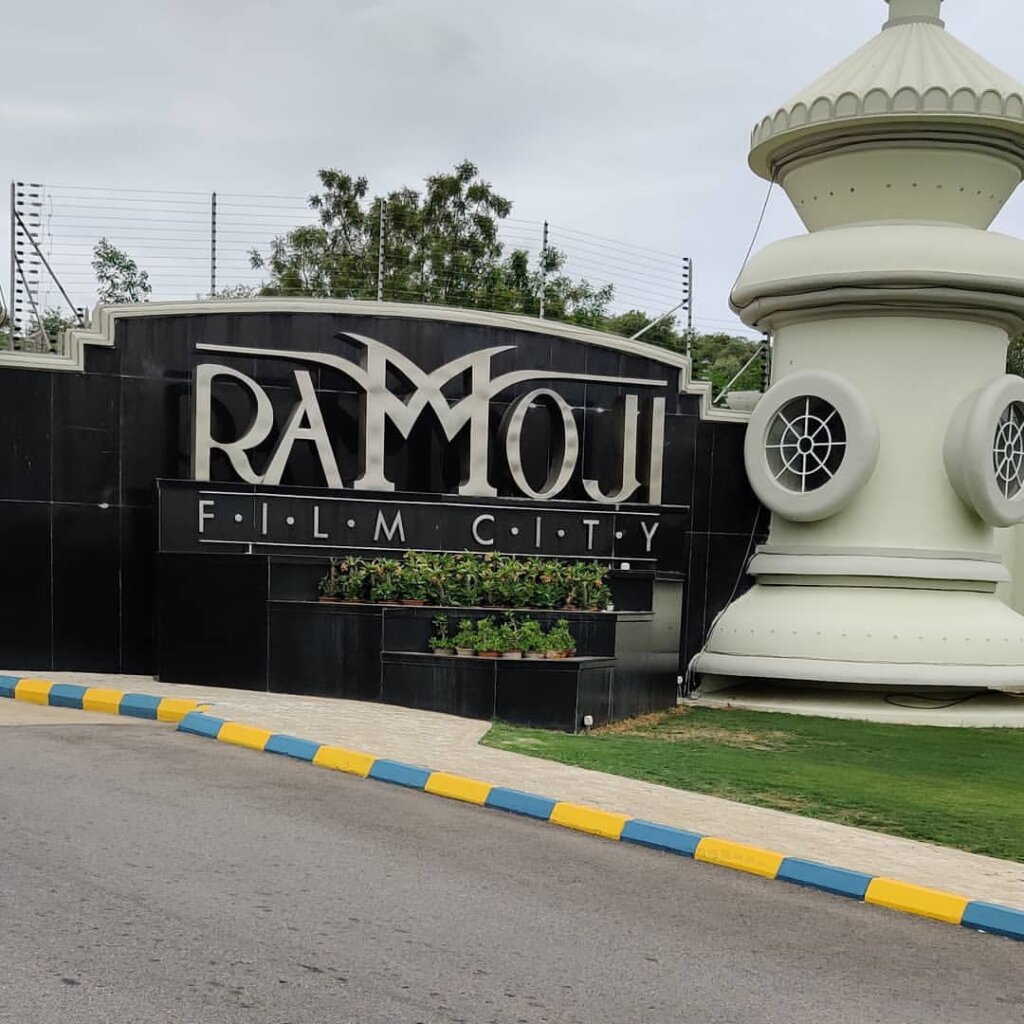 • Recommended Duration: 4 Hours
• Timings: 9:00 AM- 5:30 PM (All Days)
Ramoji Film City, over 2500 acres, has been the most fascinating and alluring for tourists from every corner of the country and abroad. It is listed in the Guinness Book of World Records as one of the largest film studios in the world, having the capacity to house almost 50 film units at a time. (masalabox) This wonderful place is 30km away from Hyderabad and is worth visiting once in a lifetime for sure.
4. Hussain Sagar Lake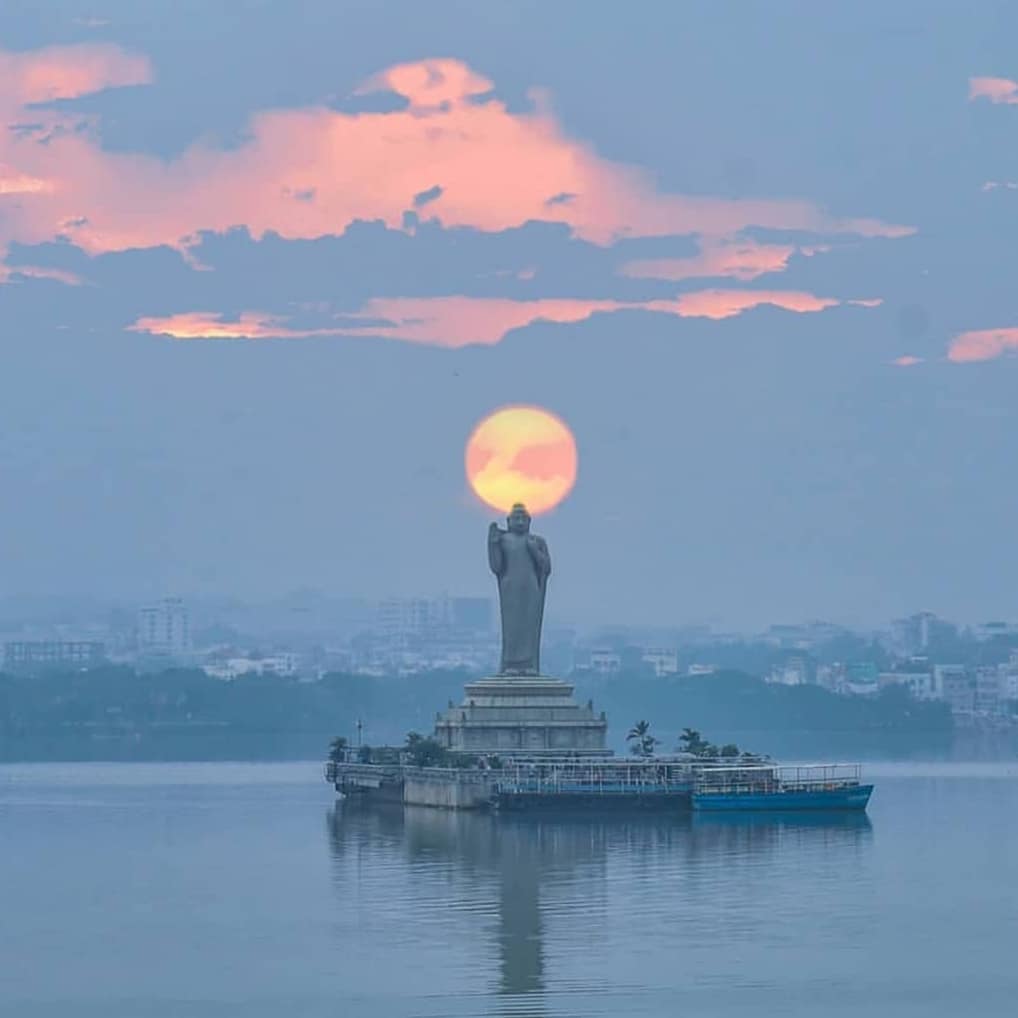 • Recommended Duration: 45 Minutes
• Timings: 8:00 AM- 10:00 PM (All Days)
Hussain Sagar Lake connects the twin cities and boasts the largest (artificial) lake in Asia. It was named after Hussain Shah Wali and became excavated during Ibrahim Quli Qutub Shah's reign in 1562 AD. The major attraction is a 16 m high white granite statue of the Lord Buddha with a weight of 350 tones, placed in the middle of the lake, and the lighting here is just marvelous and mesmerizing. Tourists can take a ferry ride to the statue, which takes and brings them back at regular intervals. The various recreational activities offered here, such as boating (speed boats & motor boats), water-skiing, parasailing, and cruising, need to be explored. The 48-seater launch offering dinner to its guests is just the perfect place for small parties.
5. Birla Mandir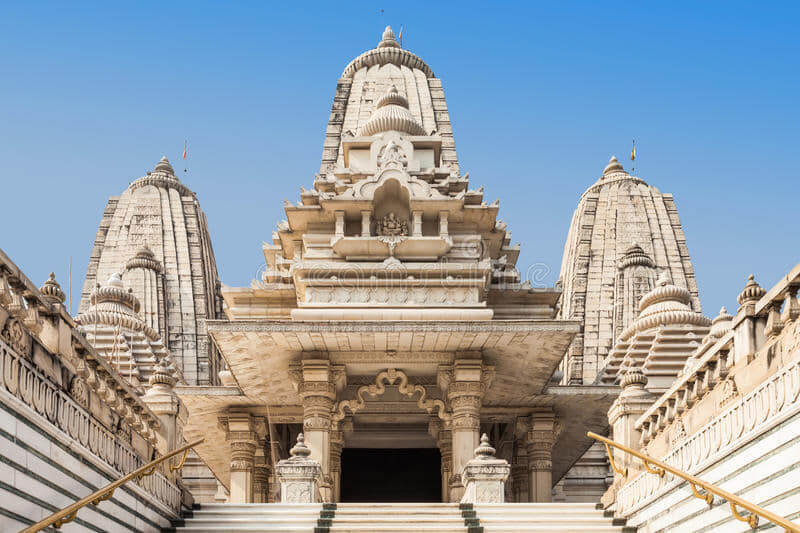 • Recommended Duration: 45 Minutes
• Timings: 7:00 AM – 12:00 PM & 3:00 PM – 9:00 PM (All Days)
Birla mandir; an amalgamation of three known architectural designs – South Indian, Utkal temple, and Rajasthani Architecture. Situated atop the 280-foot-high hillock of Kalapahad, the stunning Birla Mandir was named after the industrialist Birlas, who constructed Birla temples in several parts of the country in 1976. The temple is 11 ft. tall Lord Lakshminarayana's statue with a magnificent lotus carved around it, captivates whoever visits. It is documented that it took close to 2000 tons of white marble from Rajasthan to build this beautiful temple.
6. Jala Vihar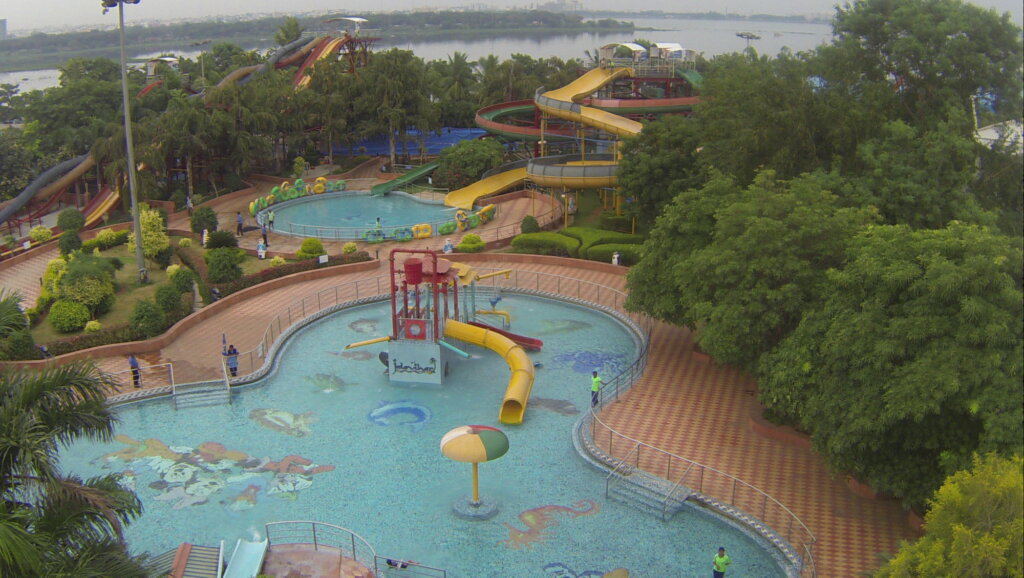 • Recommended Duration: 2 Hours
• Timings: 11:00 AM-7:00 PM (All Days)
Jala Vihar is a perfect treat for family holidays, one of the best places in Hyderabad, located at the Necklace Road, enjoys a prime location. Much entertaining for both kids and adults, it offers a wide range of water activities for fun, including river ride, tilt bucket, float slide, pendulum, family slide, mushroom umbrella, mini aqua trailers, etc. in addition to water fun, families can enjoy games like super jet, mini train, battery bike& cars, mini coarsely, air hockey, water shooter, bungy trampoline, etc.
7. Chowmahalla Palace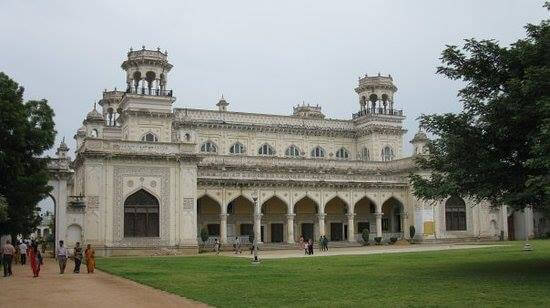 • Recommended Duration: 2 Hours
• Timings: 10:00 AM – 5:00 PM (Friday Closed)
Chowmahalla Palace means 'four palaces' in Urdu language, was built in the 18th century during the reign of the fifth Nizam, Afzar-ud-Daulah and got completed by Asaf Jav V in the year 1869. The palace is spread over 12 acres of land, having two courtyards – the northern and the southern courtyard. Visitors can enjoy the historic place with its aesthetic beauty.
8. Lumbini Park

• Recommended Duration: 1 Hour
• Timings: 9:00 AM-9:00 PM (All Days)
Made in 1994 by the Hyderabad Urban Development Authority, Lumbini Park was named after the birthplace of the Lord Buddha. It is situated quite near to Hussain Sagar Lake, one of the best tourist spots of Hyderabad. The gigantic clock designed with various kinds of beautiful flowering plants, which one can see at the entrance, is one of the park's key attractions. Another beauty that attracts them here is the musical fountain and the laser show, which will give the viewers a sense of tranquility.
9. Qutub Shahi Tombs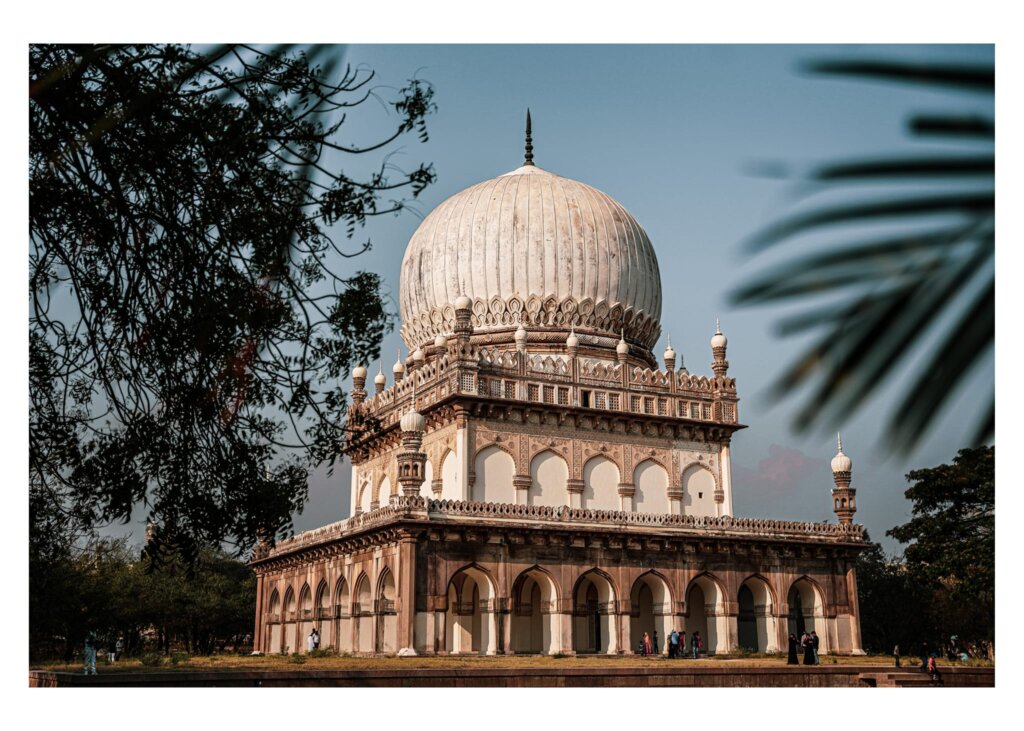 • Recommended Duration: 1 Hour
• Timings: 9:30 AM-4:30 PM (All Days)
Qutub Shahi Tombs, consisting of the tombs of 7 Qutub Shahi rulers, are situated only 850 m far from the Banjara Darwaza of Golconda Fort. The tombs represent an amalgamation of Persian and Indian architecture, built by the Qutub Shahis. These tombs are the oldest heritage sites of Hyderabad. Later in the 19th century, these got renovated by the Salar Jung III, Mir Yousuf Ali Khan. Made with grey granite, these quadrangular artistic structures with dome shape roofs are ornamented with thrilling designs. These days, the tombs are used as a venue for the Deccan festival by the State Government, a must-visit for sure!
10. Birla Planetarium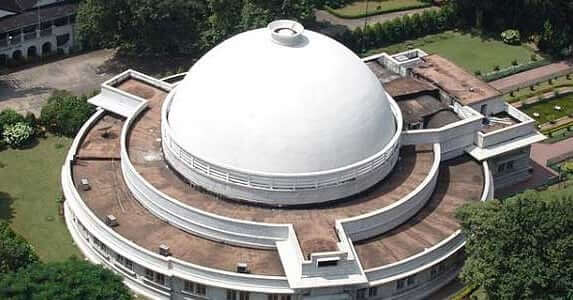 • Recommended Duration: 2 Hours
• Timings: 11:30 AM- 8:00 PM (All Days)
The dome-shaped Birla planetarium was inaugurated by the late Sri N.T. Rama Rao in 1985, situated in the heart of Hyderabad, at Naubat Pahad. It offers four sections i.e., Interactive science center, Window on Science, Archaeology Center, and the Nirmala Birla Art Gallery and Dinosaurium, with a unique opportunity to explore the unknown and prepared with the technical help of Japan. 'Sky show', is one of its most attractive features of all which is conducted every day.
Book Your Vacation Trip Now!
Hyderabad is a city worth visiting at least once in a lifetime. In fact, you will be amazed to be soaked in the multifarious charms of the city in less time. The rich literature, majestic monuments, art, architecture, culture, jewelry collection, and lip-smacking food will definitely mark your lifetime memory with family and friends!
Image Sources: Facebook and Instagram
Latest posts by Fateha Firdaus Barbhuiya
(see all)