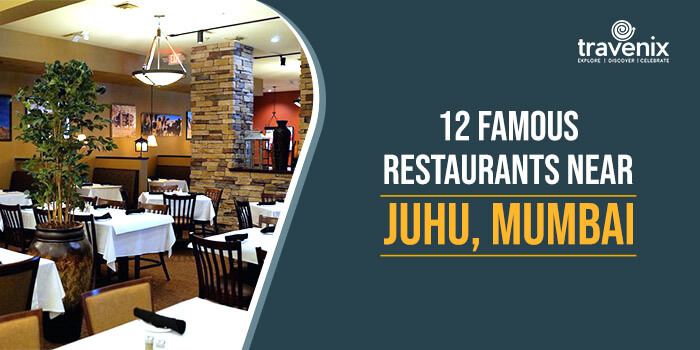 12 Famous Restaurants Near Juhu, Mumbai
Juhu Beach is one of the best attractions in Mumbai. It faces the Arabian Sea and is the longest beach in Mumbai. The place is famous for its street food stalls and appealing and soothing views of the sunset. Nonetheless, the site encounters celebrities. If you're exploring the city and want to get some perfect delicacies that shout Mumbai to you, you should not miss out on these newly opened yet must-try eateries near Juhu.
Here are 12 freshly opened restaurants that are a must-have:
1. Haaochi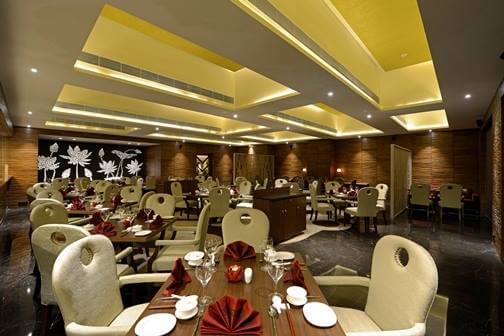 Location: Sun-n-Sand, Juhu Beach, Juhu Tara, Juhu, Mumbai, Maharashtra 400049
Haaochi is one of the best Chinese restaurants in town. Their staff is extremely courteous, and their hospitality is commendable. It is no less than a hidden gem. Its ambiance is quite pleasing to the eyes and soul. One can have a lovely evening catching up with loved ones while enjoying lip-smacking Chinese food and warm hospitality. You can also take a walk to the veranda facing the sea, especially if you are there at sunset time. The highlight, however, is the sautéed tofu; this is a MUST TRY. Their lip-smacking, fresh and exciting menu and excellent meal perfectly served is unbelievable.
2. Bayroute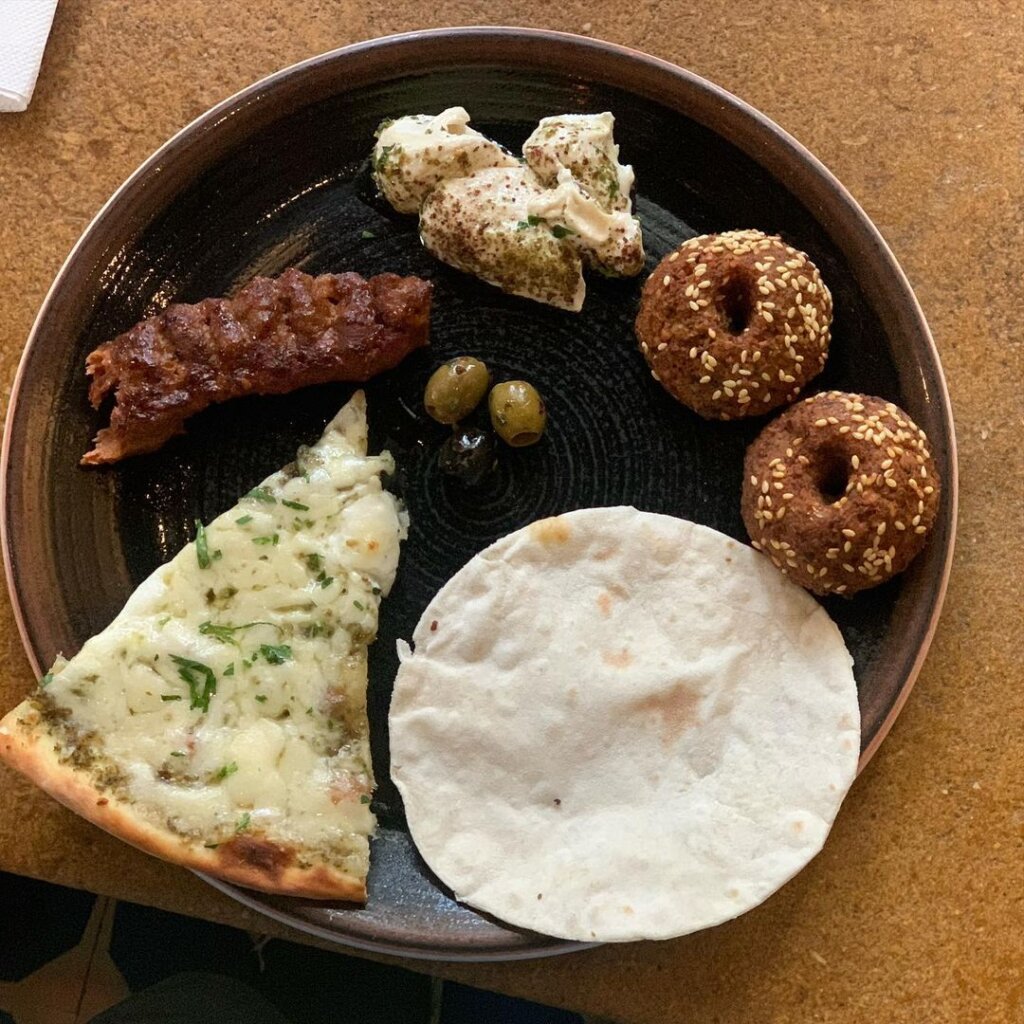 Location: Bay route, Middle Eastern, Arabian, 14, Silver Beach Estate, A.B. Nair Road, Near Juhu Post Office, Near Juhu, Mumbai
Bayroute has elegant decor and a royal ambiance, and its dining experience is a must if you love exotic food and drinks. The way of their food presentation is out of the world, and having an elaborate yet appropriate menu to choose from a range of Middle Eastern delicacies. The quality of ingredients is top-notch and imported, enhancing the taste to the next level. This is a must-try restaurant in Juhu.
3. Melting Pot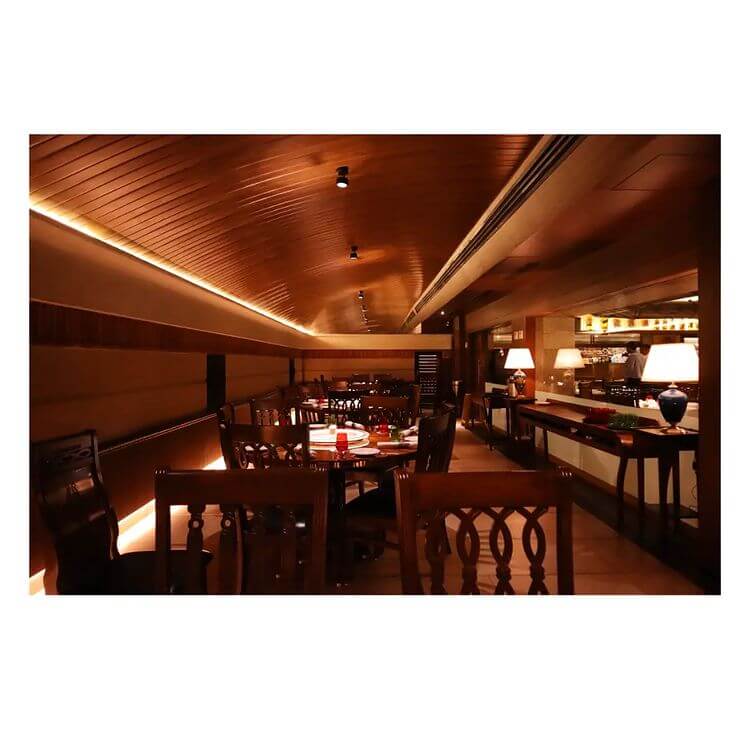 Location: Juhu Residency Boutique Hotel, 148 B, Juhu Tara Road, Juhu, Mumbai
Melting Pot serves North Indian, Mughlai, Chinese, and Seafood to its customers and is one of the best. It offers a soothing ambiance, menu with tons of choices, delicious food, valet service, and you will be pleased by their warm welcome. Melting Pot is extremely popular with residents, so reservations are necessary. Customers get optimum satisfaction with freshly cooked and with attractive dressing. If you visit it, your taste buds will go crazy. And the most crucial part is that Melting Pot's staff are very patient and polite, having a thorough knowledge of the dishes being prepared. Neatness is also taken care of properly. It's reasonable and worth every penny!
4. Thyme & Whisk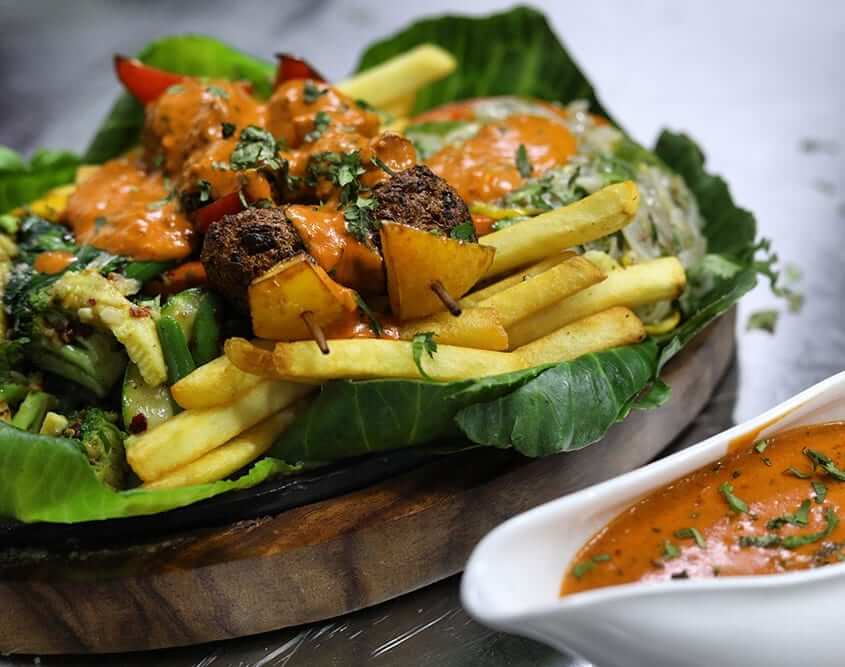 Location: Sukh Hotel Compound St. Joseph Church Road, Opp. Juhu Church Road, Juhu, Mumbai, Maharashtra 400049
Thye & Whisk, a jewel added to the necklace of veg restaurants near Juhu, is a funky restaurant offering innovative takes on Mexican, Continental & Pan-Asian classics. The rustic look complements the cherry blossom tree overlooking the round pink table. It is a perfect place to relish various dishes, a venue that screams excitement, complete with the finest cuisines, and a superbly designed dining space. (Xanax) The menus are pretty interesting, offering an outstanding multi-cuisine experience. Their staff is exceptionally generous and gracious. It's the finest spot to spend time with friends and family as it provides an enchanting aura and an eye-catching ambiance.
5. Dakshinayan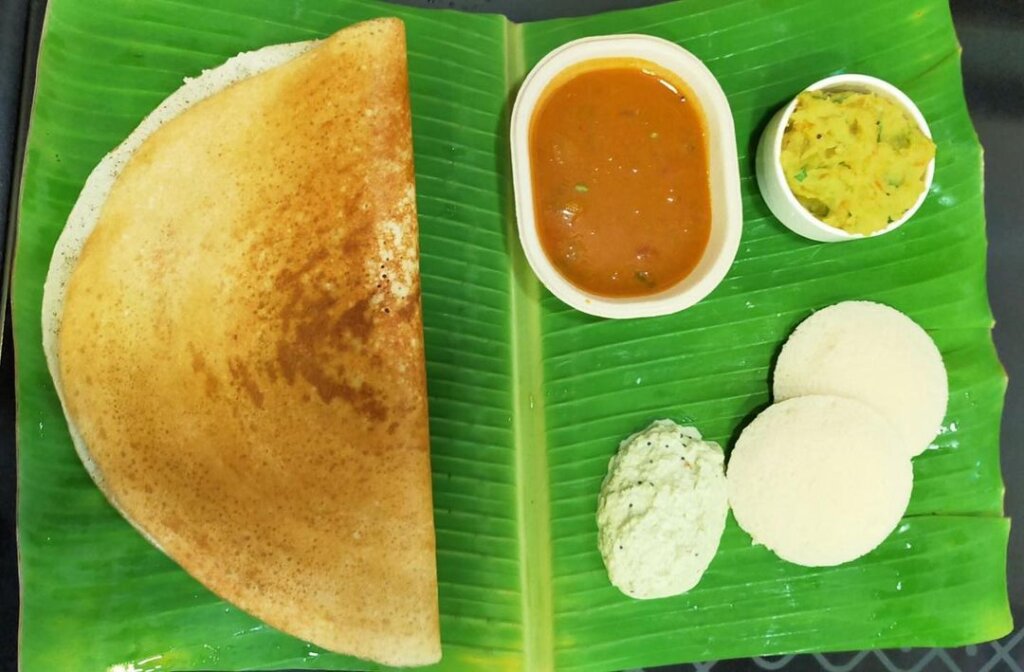 Location: Gandhigram Rd, opp. ISKCON temple, Jukarwadi, Juhu, Mumbai, Maharashtra 400049
Dakshinayan is a famous South Indian restaurant with familiar staples from the region in a homey ambiance. It has a wide range of products and services to meet the varied requirements of its customers. And this restaurant's staff are courteous and prompt at providing any assistance. In addition to a delicious menu (South-Indian Cuisines), you can enjoy their homely atmosphere, a perfect treat for family and friends.
6. MEISHI at THE Park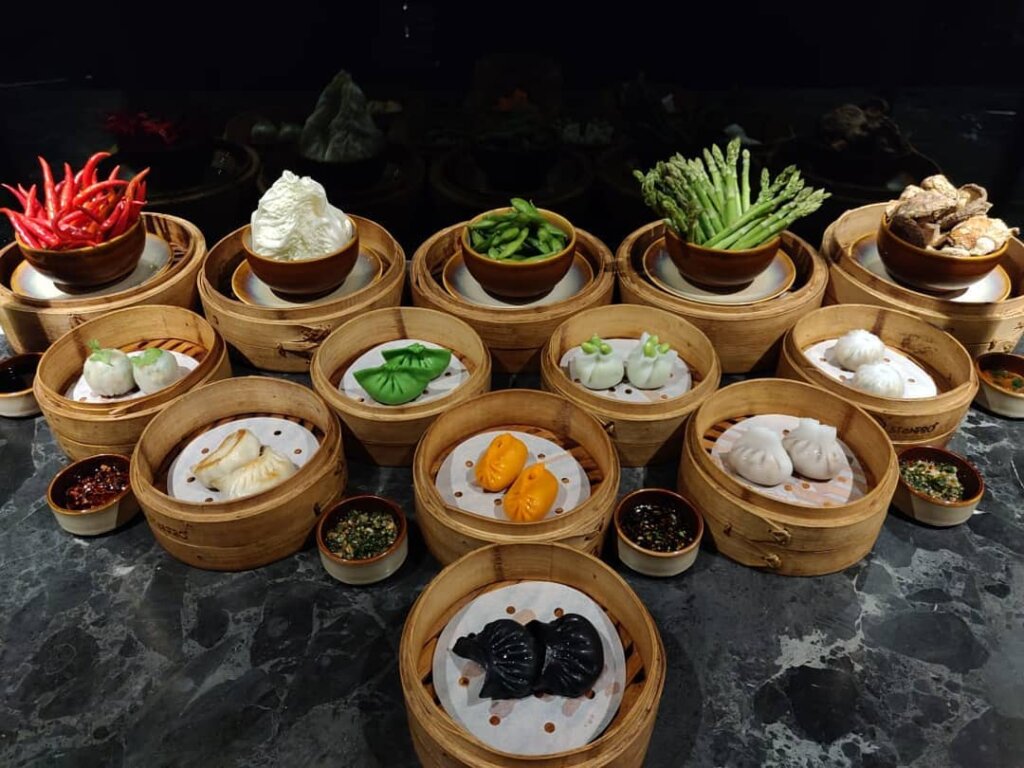 Location: The Park Mumbai, Ground Floor, Plot No 5B, Juhu Tara Road, Juhu, Mumbai – 400049, Shivaji Nagar
The restaurant serves cuisines like Chinese, Thai, Japanese, Pan Asian, Malaysian, and it is rated among the top restaurants of Mumbai. This restaurant has employed individuals dedicated to their respective roles and put in outstanding efforts to achieve the shared vision and larger goals to satisfy their customers. People get fascinated with its terrific location, soul-soothing ambiance, and super yummy cuisine. Don't miss out on this fantastic restaurant if you are in town!
7. Tanatan Juhu – Kitchen & Bar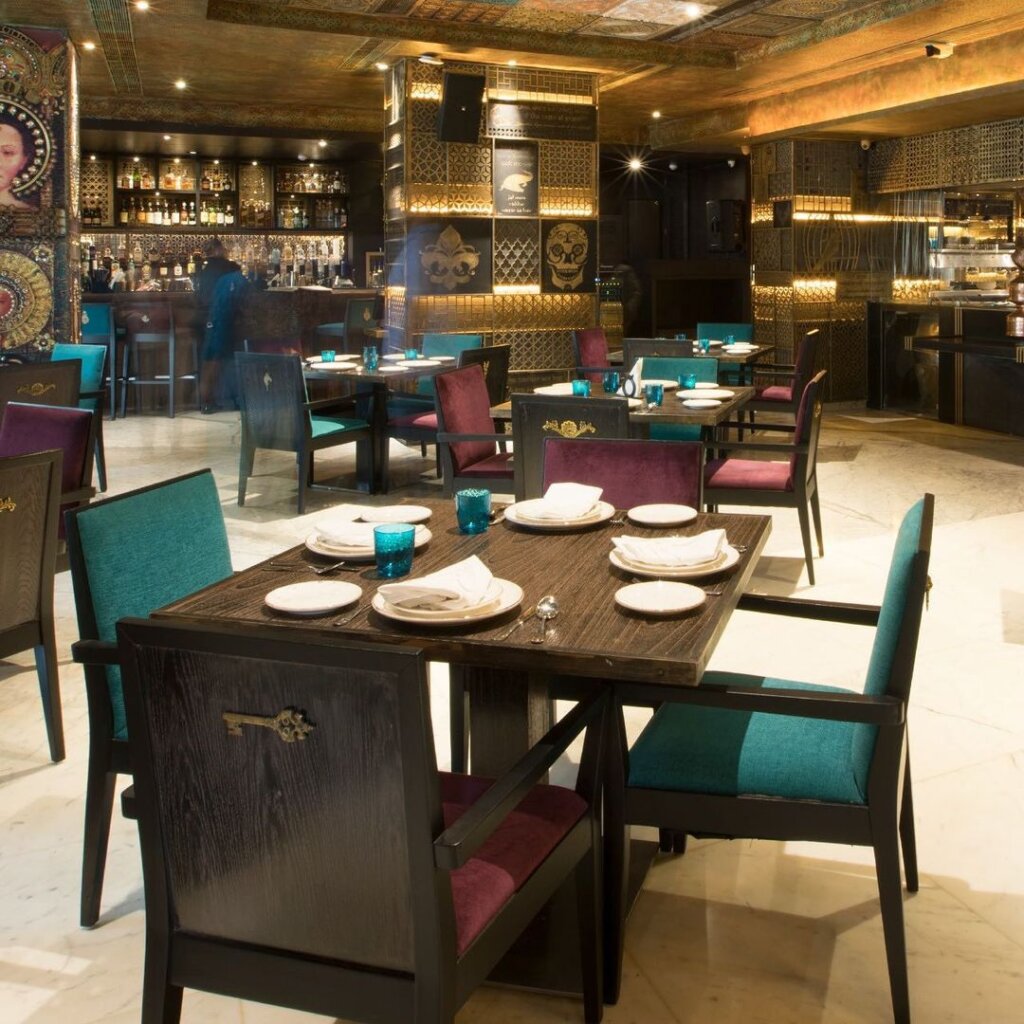 Location: 462, A.B. Nair Road, Juhu, Mumbai
Tanatan Juhu – Kitchen & Bar is a very spacious and open establishment famous for its good food, live music, and cozy sitting arrangements. The quantity is perfect for the price, and this will be a special treat for whoever visits it. This place is your one comfort food eatery in the town. You may not have a favorite to pick from here because everything is so perfect, and they prepare the best out of all the items.
8. Little Italy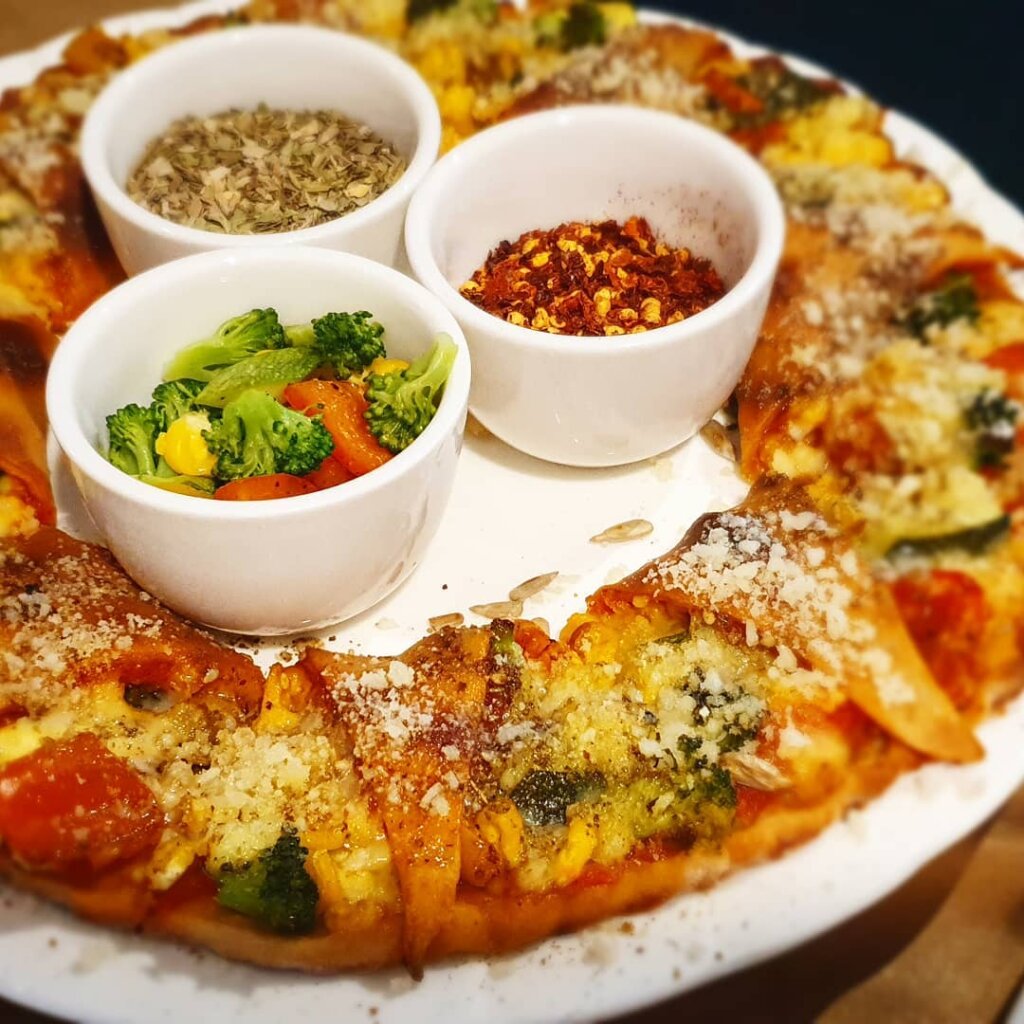 Location: 18 B Juhu Tara Road, Near Maneckji Cooper School Hotel Atlantic, Mumbai- 400049
Located in the busy streets of Juhu and just opposite Juhu Beach, 'Little Italy' is an ideal place if one loves Italian food. Little Italy is a pure vegetarian restaurant with great food and great staff. They have an extensive menu that consists of Italian, Mexican cuisines, and Lebanese. Keeping up with the theme, the decoration is minimalistic and stunning. The service is smooth, and the servers are attentive, making the dining experience even better. Don't not die without tasting the best cuisines in the world; then 'Little Italy' will be a special treat for you.
9. Dashanzi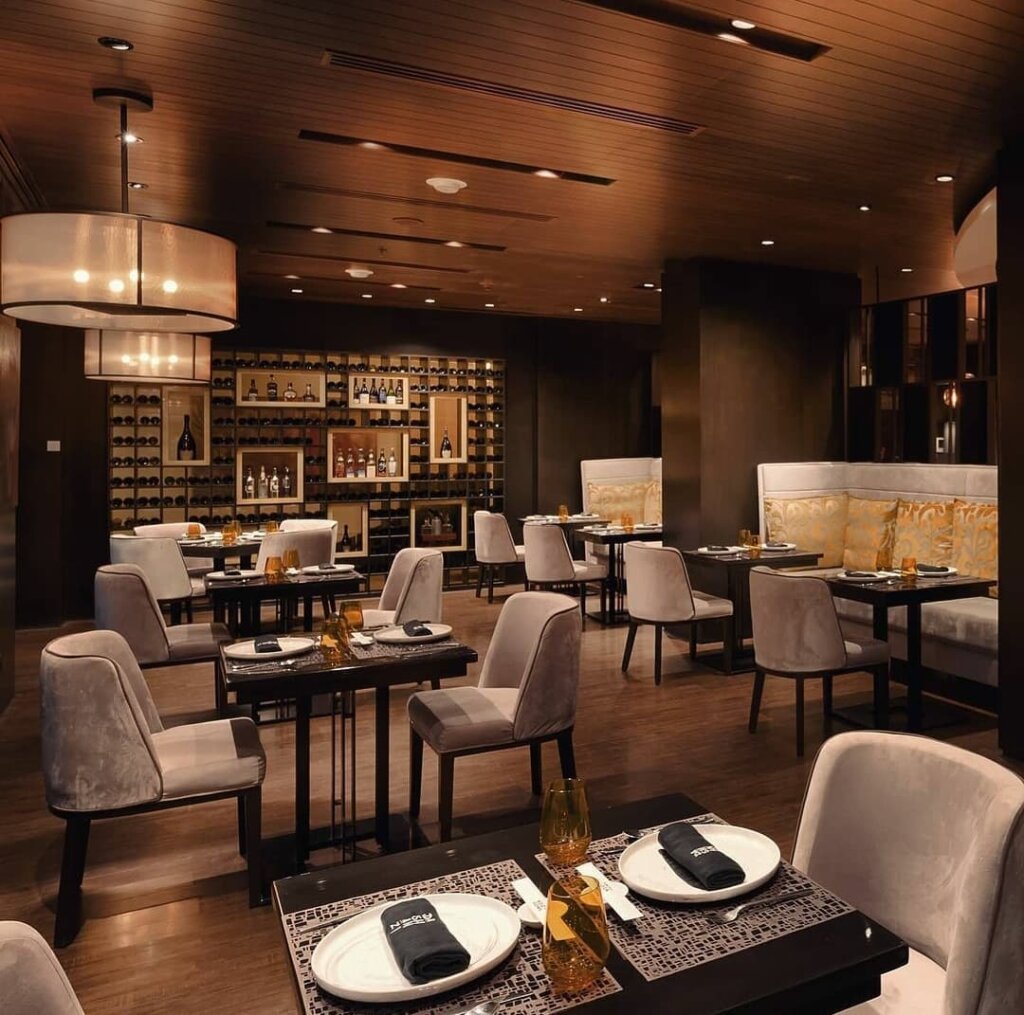 Location: JW Marriott, Juhu Tara Rd, Juhu Tara, Juhu, Mumbai, Maharashtra 400049
Dashanzi is one of the top players in Moderate Restaurants in Mumbai. This well-known restaurant acts as a one-stop destination servicing both local and other visitors of Mumbai. It is known to offer top service in various categories. This establishment employs individuals that are incredibly committed to their respective jobs and leave no stone unturned to please the customers.
10. Fable Mumbai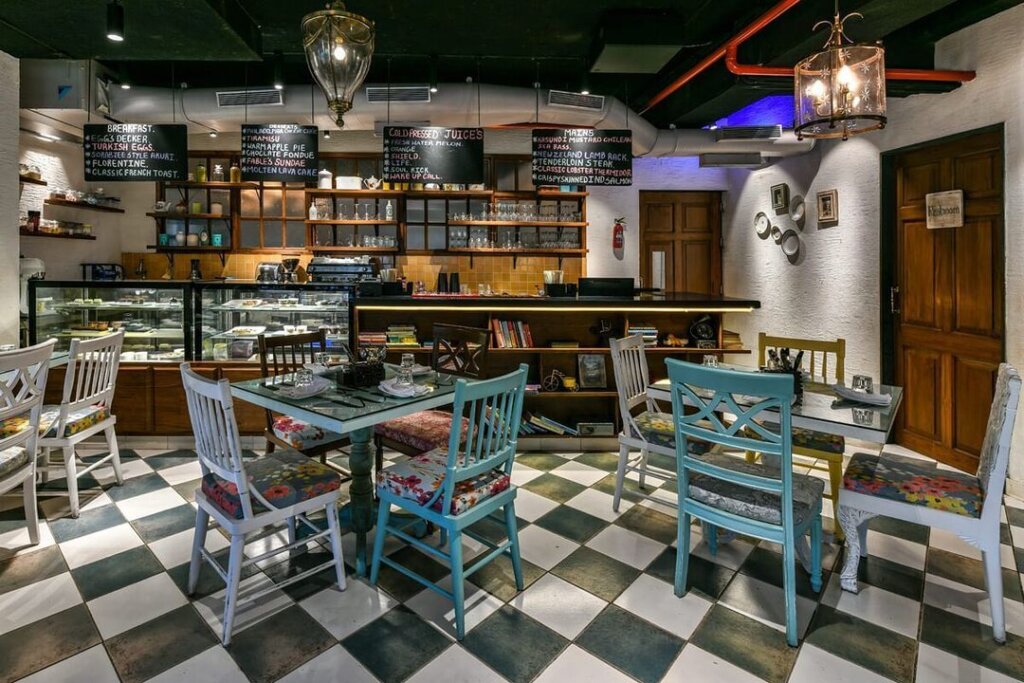 Location: Shop No 3, Ashiyana Apartments, N.S. Road No. 13, Next to Arogyanidhi Hospital, J.V.P.D Juhu, Mumbai, Maharastra 400049
Fable is one of the most famous restaurants in Juhu, which offers Italian, American, Salad, Desserts, and is known for the all-day breakfast menu. The ambiance is really praiseworthy, vintage and quite innovative. The phone, the pile of books, and the artistic lamp look pretty captivating. This restaurant has successfully launched it's unique place in it's specific domain, prioritizing its customer satisfaction over time. Their delicacies and services have helped garner a vast base of customers, which continues to increase every passing day.
11. Maharaja Bhog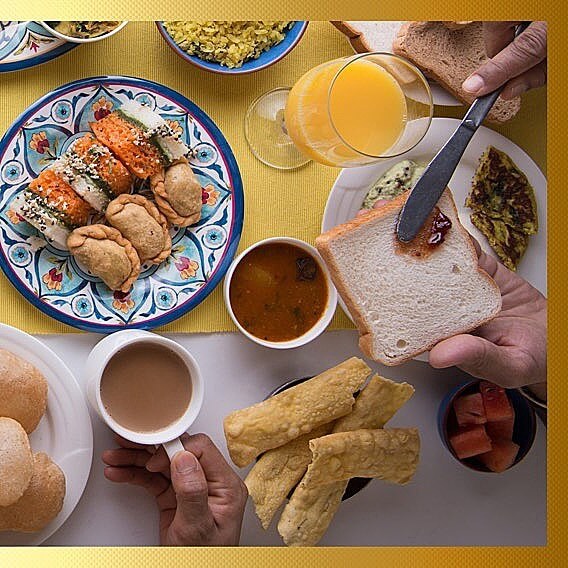 Location: Hindu Arogya Bhawan, Juhu Tara Road, Near Juhu Beach, Juhu, Mumbai
Maharaja Bhog is a top player located in the middle of the city that never sleeps. It is heaven for foodies who love North Indian, Gujarati & Rajasthani cuisines. The vivacious ambiance is quite an attractive offering of ancient India recipes and modern innovation. Food is served beautifully, carefully crafted with bold flavors, and deeply rooted in our tradition too. Undoubtedly this is one of the best fine dining restaurants in Juhu.
12. Mahesh Lunch Home – Seafood Specialty Restaurant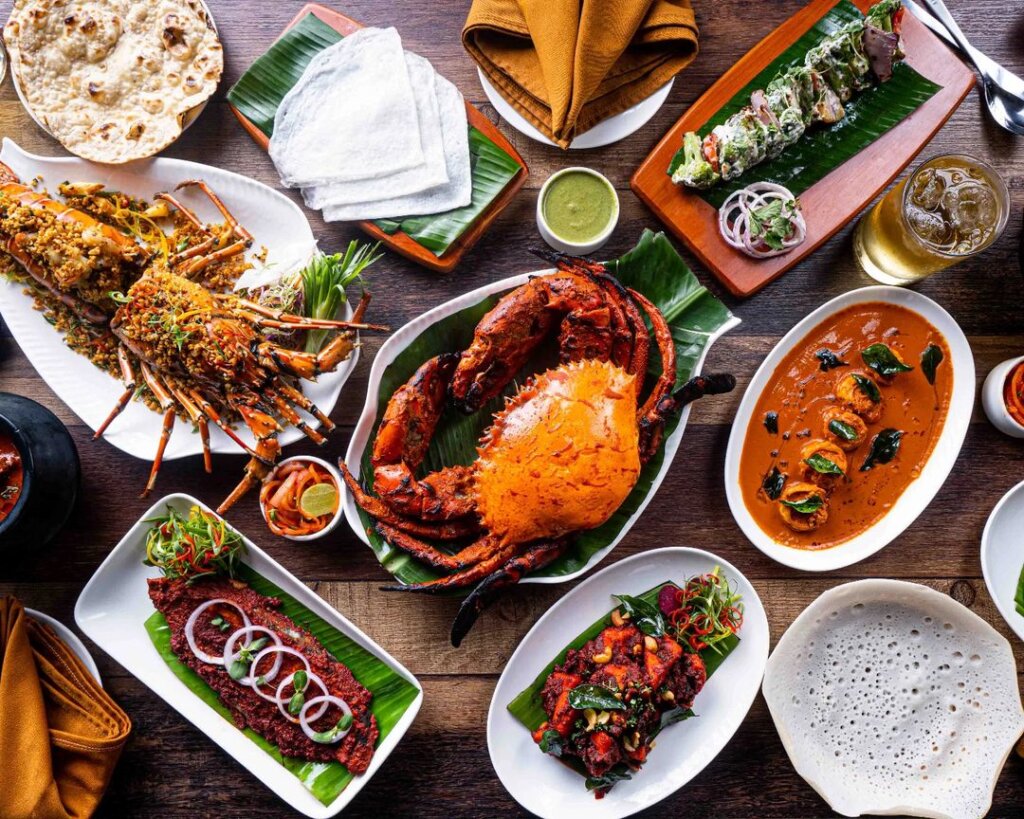 Location: Juhu Tara Rd, Next to J.W.Marriott, Uditi Tarang Housing Colony, Juhu Tara, Juhu, Mumbai, Maharashtra 400049
Mahesh Lunch Home is dedicated to offering quiet dinners in the company of a few selected people and will be very soul-soothing. Bonding over good food with light music in the background allows for better conversations and catching up with people you adore the most. This is the best seafood restaurant in Juhu. Home is one place that ensures you are at such peaceful times. Never miss the chance to take a break from your routine life and have the best seafood in Mumbai.
Usually, we need good food to enjoy on special occasions, weekends or vacations, and visiting good places. These top restaurants near Juhu are winning the hearts of people. The chefs curate the menu very beautifully, balancing flavors nicely and a must-try! Consider these places to unwind and have lunch or a dinner plan with your family and friends. The vibe here is positive and a must-visit place in Mumbai!
Image Sources: Facebook and Instagram
Latest posts by Fateha Firdaus Barbhuiya
(see all)