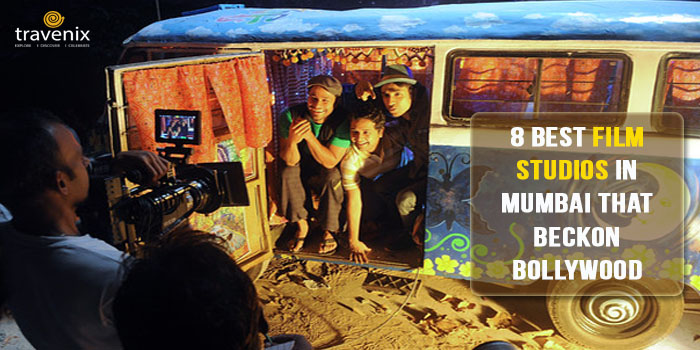 8 Best Film Studios in Mumbai That Beckon Bollywood Lovers
It is true, Mumbai pulsates with Bollywood. Its glamour, grandeur and drama have always been etched as a part of the city's identity. While the city is home to many stars you see on screen, it also boasts some of the most beautiful locations you see in your favorite films.
Recreate On-screen Magic 
Be it those grand palaces in Jodhaa Akbar or the rustic havelis from Devdas, Bollywood sure knows how to deceive its viewers. While the scenes may look like they were shot in exotic locations, they were actually shot in film studios right here in Mumbai. For all the Bollywood fans out there, we've compiled a list of the best film studios in Mumbai, so you can relive your favorite movie scenes all over again.
1) Film City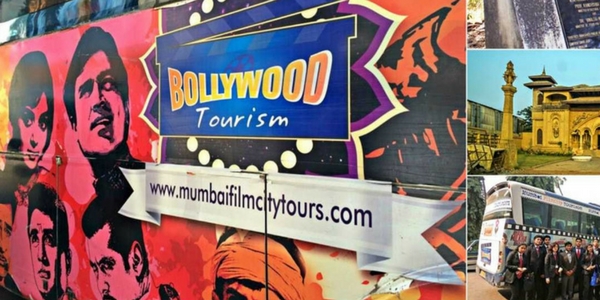 Home to sets of super hit movies like DDLJ, 3 Idiots, Karz, Chandni, Bodyguard and may more, Goregaon's film city is a must visit for all Bollywood fanatics. With an area of over 500 acres, the film studio houses more than 20 indoor studios. You'll find the setting for each type of a film sequence here, even outdoor; villages, skyscrapers, forests, palaces — all of them are housed next to each other. One of the largest film cities in the world, the Goregaon film city or the Dadasaheb Phalke Chitranagari Film City accounts for almost 60 percent of film productions in India. On their film city tour, you'll get to see the locations of your favorite movies, and also get to chance to see some live shooting scenes.
Where: Goregaon
2) Yash Raj Studios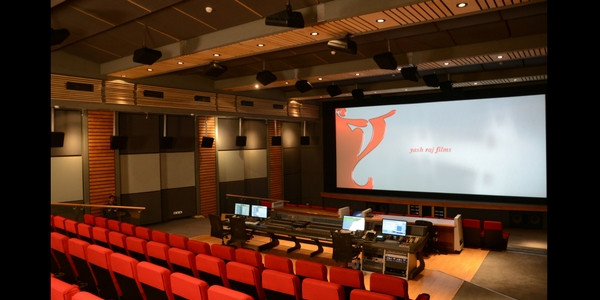 Known for its advanced post production and audio recording facilities, Yash Raj Studios prides itself in living up to international standards. Started in 2005 by the veteran filmmaker Yash Chopra, the film studios have provided the setting for some of the production houses' biggest blockbusters,includingRab Ne Bana Di Jodi, EkTha Tiger and Band Baaja Baraat.The studio is also known to hold grand screenings and premieres for their upcoming films. However, this iconic film studio is not open for all tourists. You need to get special permission from the authorities for an organized tour.
Where: Andheri
3) Mehboob Studio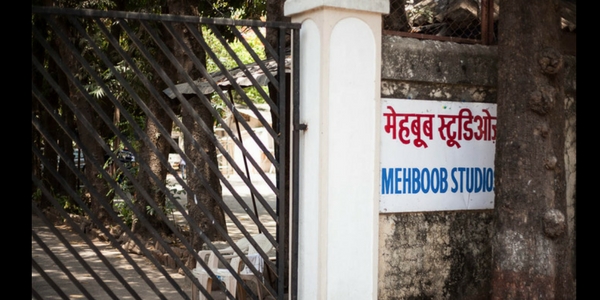 Set up in 1954, Mehboob Studio has provided a setting for popular films like Mother India, Guide, Kaagaz Ke Phool and others. Sprawling over an area of over 20,000 square yards, Mehboob Studios was a favorite shooting spot for yesteryear superstars Dev Anand and Guru Dutt. For 20 years, the former even had his office in the studio complex itself. Of late, Mehboob Studio has transitioned into becoming a cultural hotspot and often hosts arts and culture festivals. It also continues to be open for film shootings.
Where: Bandra
4) RK Film Studio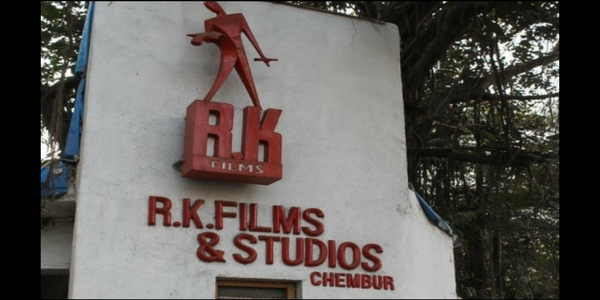 According to reports, maestro Raj Kapoor decided to build a studio of his own after he was asked to dismantle his sets for Awara while their shoot was still on. When he was told that they had to leave as someone else had hired the studio, he decided he wanted to launch his own studio. Started in 1950, the studio has given evergreen hits like Mera Naam Joker, Shri 420, Jis Desh Mein Ganga Behti Hai and others. RK Film Studios was in the news in 2017 when a huge fire engulfed the studio and destroyed precious costumes and memorabilia used in the shooting of RK Kapoor's movies.
Where: Chembur
5) Famous Studios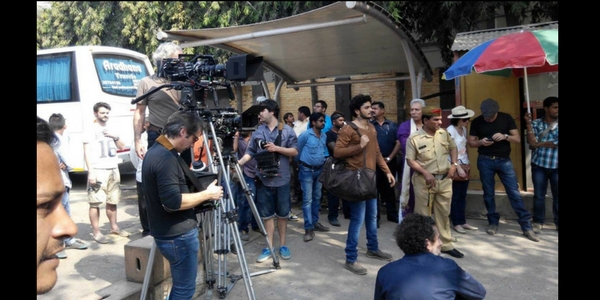 One of the oldest film studios in Mumbai, Famous Studios has witnessed the shooting of legendary films like Seetaaur Geeta, Hum SaathSaath Hain, Taj Mahal and others. Originally when it was started in 1946, it was used only for film shoots. Later on, a theatre was added, along with a separate shooting space for TV shows. Apart from shooting spaces, the film studios also provides cinematographic equipment on rent.
Where: Mahalaxmi
6) Filmistan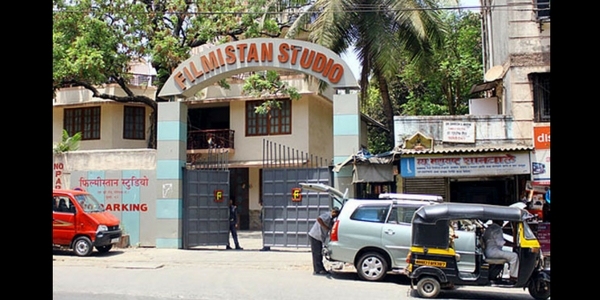 Filmistan is accredited with giving Amitabh Bachchan his first shooting experience, while also being the film studio where Abhishek Bachchan and Aishwarya Rai shot their first movie together. A Mecca of sorts for all the Bachchan fans, the film studio, which is the oldest film studio in Mumbai today, was started in 1943. Since its start, it has seen blockbusters like Zanjeer, Kalia, Om Shanti Om, Ra One and many others being shot on its premises. More recently, reality shows like Nach Baliye and Indian Idol have also been shot there.
Where: Goregaon
7) Kamal Amrohi Studios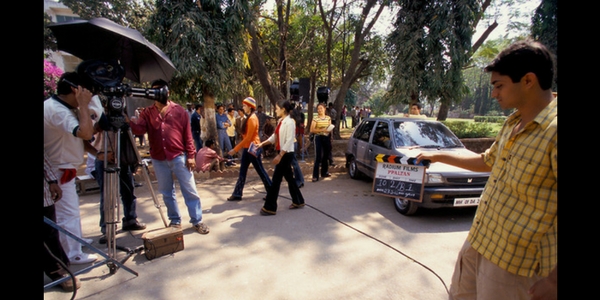 Previously known as Kamalistan Studios, classics like Pakeezah, Amar Akbar Anthony, Razia Sulan and others were shot here. Legendary filmmakers Subhash Ghai and Manmohan Desai considered this film studio extremely lucky for their films. Inside the film studio, you can see the setting of a court room, railway station, village, garden and a templefor the film shoots. Its beautiful vast lawns are also used for private events and wedding parties.
Where: Jogeshwari
8) Big ND Film Studios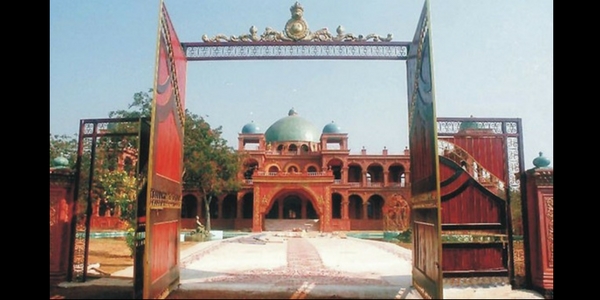 Spread over a mammoth 52-acre land plot, Big ND Film Studios, located in Mumbai's northern suburb Karjat, is only a 90-minute drive from the main city. Right from the initial stages of storyboarding to the final VFX, the studio has facilities for all. Parts of Jodhaa Akbar, Slumdog Millionaire, Bajirao Mastani and many others were shot here. The studio is also the location for the famous reality show Bigg Boss.
Where: Karjat
Take your gang of Bollywood buffs and head straight to the movie sets.If you're lucky, you might even bump into your favorite movie stars while you're visiting. If Mumbai is afar, check out the other best film cities in India and plan a trip right away. Do let us know about your experience at film cities in the comments section below.
Image Credits: India Travel Forum, Btvi, Sj Studio Bollywood Tour, Mumbai Mag, Yume Vision, Deccan Chronicle
Latest posts by Vibha Sharma
(see all)