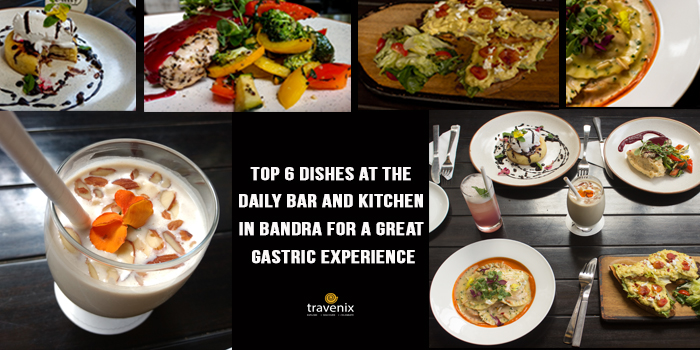 Top 6 Dishes at The Daily Bar and Kitchen In Bandra For A Great Gastric Experience
Situated near the cross-roads of the bustling Linking Road and SV Road in Bandra is the Daily Bar and Kitchen. Renowned for its exotic bar menu and nightlife, this place has come up with a new lunch menu for your indulgence. If you're having a hard time finding some great Italian, Mediterranean and European dishes, then this is the solution to all your miseries.
Daily Meals at the Daily Bar and Kitchen
The quaint interiors of this restaurant give you a very Irish-pub vibe and the cozy lighting makes it a perfect place for late night drinks. This place gets its name from 'dailies' or newspapers, and you can see news all around you in this restaurant. They believe in 'good news, daily' and so, you'll find a new positive news story here every time you visit. The entire ceiling is covered with such news stories of the year and they refer to it as the 'Roof of Happiness'. Even the washrooms' walls are adorned with hilarious snippets of news sure to leave you in splits!
You can choose to sit indoors or out in the open under the fancy lamps. We were welcomed with a full-fledged menu designed to give an old-school look, and it blends in perfectly with the interiors. You can also find a huge jar filled with papers hanging above the outdoor seating area. On further inquiry, we found that it's called 'The Wishing Well', where you can write your wishes for anything and everything! This place is always buzzing with life every evening, while the afternoons are quiet and allow you to peacefully indulge in the fine preparations here.
Here are some of the dishes that we drooled over.
1. Avocado On Toast
This delightful dish had a thick, creamy layer of mashed avocado blended with shallots, topped on two slices of thick Ciabatta. The enticing aroma of the dish had us drooling over it even before it was served. The cherry tomatoes and feta cheese went really well with the dish as toppings. It was served with a fresh salad which had veggies topped with olive oil! With every bite, there was a delightful burst of flavors, and a distinct flavor of avocado stood out. This healthy dish is enough to satiate your tummy for a couple of hours.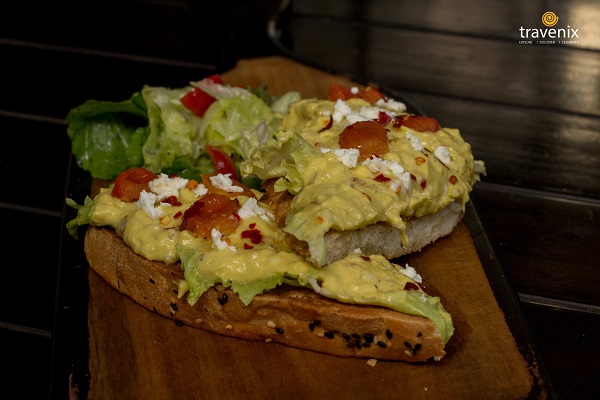 2. Oven Roasted Tomato and Olive Stuffed Ravioli
We became fans of this heavenly Italian dish right from the first bite. The delicious home-made ravioli here is stuffed with oven roasted tomatoes, olives and pine nuts, is served in spicy tomato coulis and topped with bits of goat cheese. This mildly spicy dish will definitely make your day, and it definitely stands out as one of the finest dishes we've ever tasted. The soft ravioli with its stuffing, combined with the spicy tomato coulis left us asking for more. This dish is definitely a winner.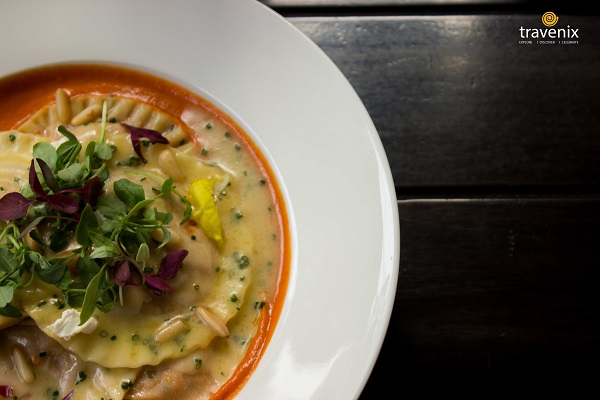 3. Char-Grilled Chicken With Beetroot Pure
This dish is for the chicken lovers. A giant slice of marinated chicken breast is served with a generous helping of mashed potato. Served with red wine and beetroot puree, this dish looked alluring right from the moment we first saw it. The soft and juicy chicken combined with the mashed potato and cherry tomatoes made us fall for it instantly. We kid you not; one serving of this dish is enough to fill your tummies.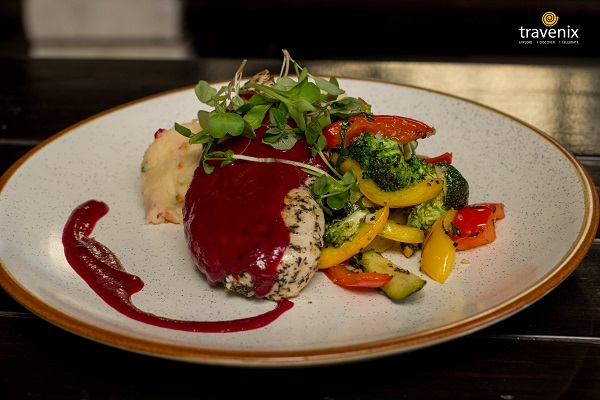 4. Nutella Sea Salt Pancake
Nutella fans, behold! This divine pancake is stuffed with a generous serving of Nutella and topped with blueberry compote, maple syrup and honey. Served with the warm pancake is a big scoop of maple cream. As we cut the pancake, the melted Nutella flowed out onto the dish. The combination of the warm pancake and the cool maple syrup had us drooling over this dish and the blueberry compote had tiny bursts of sour taste that were delightful. This dish is a must-try for all dessert lovers.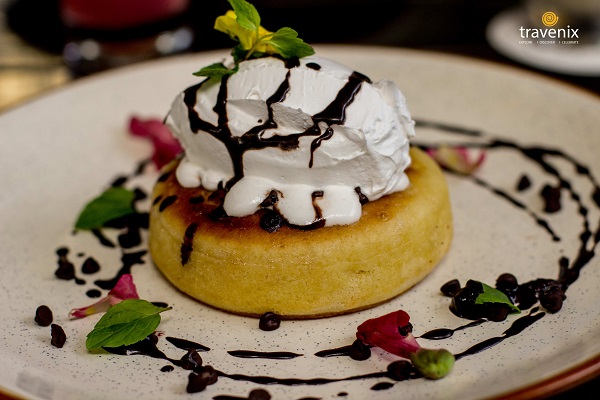 5. You're Driving Me Bananas
This smoothie literally drives you bananas! Made by blending banana, almond milk, Greek yogurt, peanut butter and vanilla, this heavenly drink had a smooth texture and a very prominent flavor of peanut butter and banana. Topped with finely chopped almond pieces and edible flowers, this drink satiated our smoothie cravings instantly.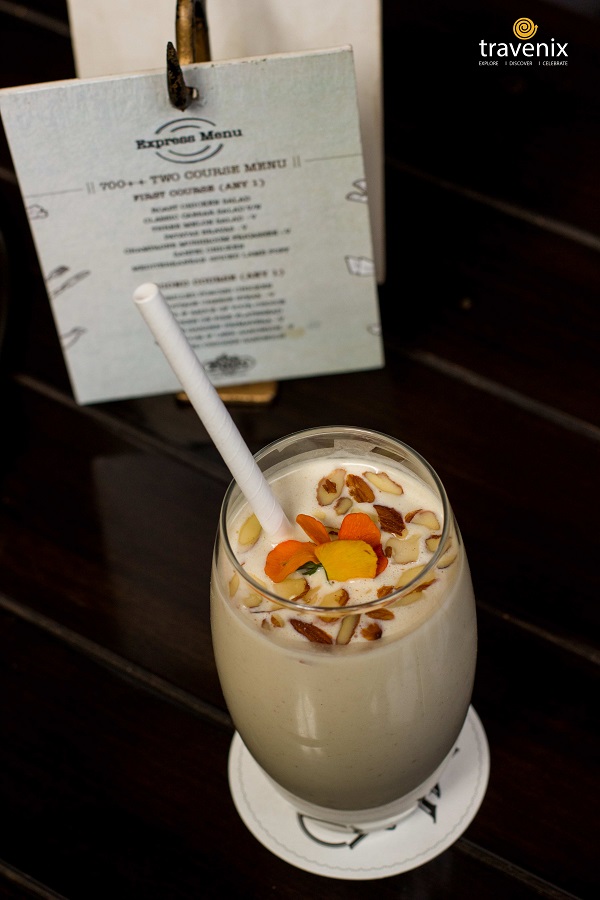 6. Moon Maiden
To end the meal on a high, the Moon Maiden is the perfect option. We got to see this drink being prepared right in front of our eyes, and couldn't wait to have the first sip! A concoction of cranberry juice, lychee, basil, sour mix and ginger ale, this mocktail worked wonders as a cooler and is a great option for fighting off the sun!
The delectable food, combined with amazing hospitality made our experience at the Daily Bar and Kitchen special. If you haven't already checked out the amazing lunch menu here, it's about time that you should! Don't forget to share your experiences in the comments below.
Image Credits: Daily Bar and Kitchen
Latest posts by Vibha Sharma
(see all)