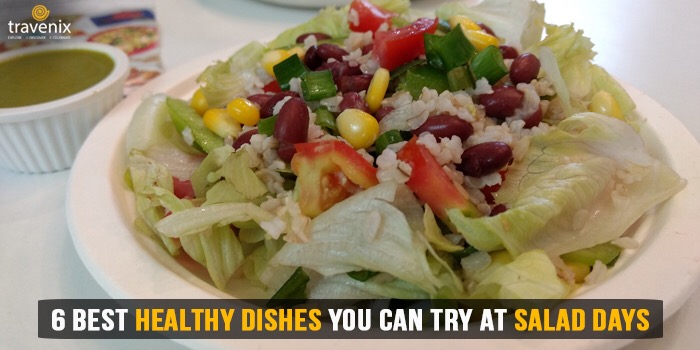 6 Best Healthy Dishes You Can Try At Salad Days
Ditch the extravagant lunch spreads once in a while and fix yourself up with some healthy salads. We know salads have received a bad reputation for being too bland and sad for your taste buds. But Salad Days in Andheri has given their image an ultra makeover.
Healthy Living, Healthy Eating
Classic breakfast and lunch fixings at this salad bar include salads, wraps, smoothies, fruit juices and healthy snacks — all made with the hyper-fresh produce. Expect a meal that is rich in nutrients and processed only minimally. Food in its purest state is the healthiest — that's their mantra for a healthy lifestyle.
Started by a father-daughter duo — Madhukar and Mahima Purohit — this salad bar has grown a lot since its inception in 2014. From a menu that had just 6-8 salads on offer, they have grown to offer more than a 100 products. Leaf through some of their best dishes on offer, so you can enjoy some great tasting healthy food the next time you're in Andheri or Versova.
1. Citron Zing Salad
This refreshing salad packs a punch with its unusual mix of flavors. Lettuce, oranges, walnuts, pomegranate, spring onions, kidney beans, walnut, and feta are served with a tangy dressing.
We were slightly skeptical about the pairing of spring onions, oranges, and kidney beans together. But well, it's a real showstopper! No wonder it has been their best-seller salad for over three years now!
2. Prorich Crunch

We've all heard it multiple times — eat more proteins for a healthy body. If you're bored of your usual choice of egg dishes, try out Salad Days' Prorich Crunch.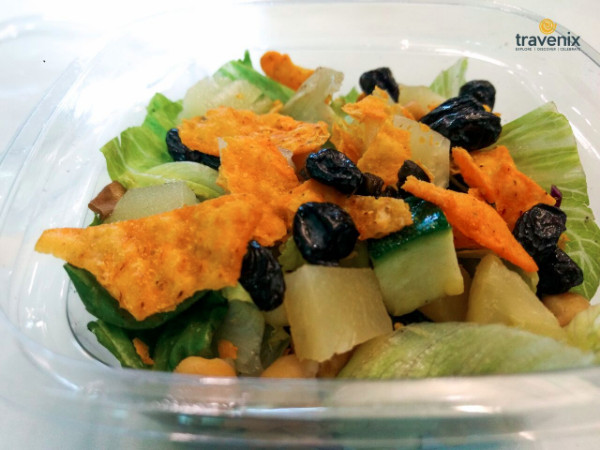 Chickpeas, that are full of protein, are at the core of this dish. Zucchini, spring onions, greens, raisins, olives and pineapple chunks add oodles of flavor to the otherwise plain chickpeas. (Tramadol) Yogurt Mint Dressing too is a great addition. To add some crunch to this mix, they also have some tortilla chips. We love it for its nutritional value!
3. Cottage Cheese Salad
Cottage cheese topped with bell peppers, corn, olives and yogurt mint dressing makes for a truly satisfying afternoon treat. Bell peppers and corn transform plain and tender cottage cheese cubes to fill this salad up with some zest.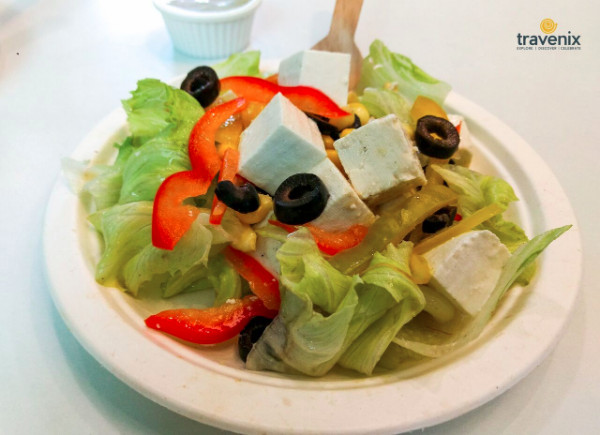 Yogurt Mint Dressing acts as a fine cohesive to bring all the ingredients together for a succulent treat.
4. Bagel with cheese
Bagels aren't particularly healthy, so how about giving it a healthy spinoff with whole wheat? Salad Days takes on the task of bringing this rather rare healthy snack in Mumbai to your plate for the sake of healthy and tasty food.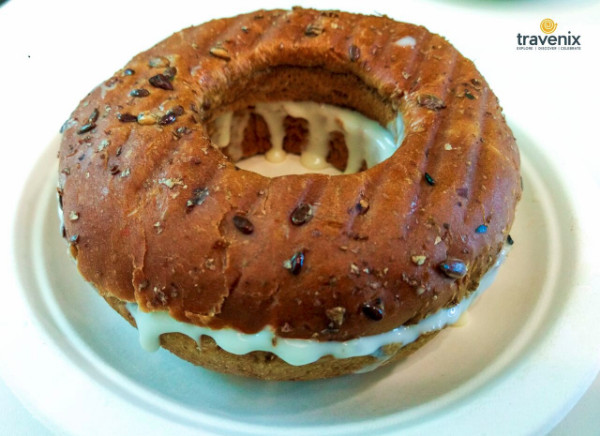 It's loaded with a generous amount of cheese to give its perfectly toasted surface a good greasy edge. Their wholewheat bagels are also served with homemade Cream Cheese, SD House Dip, Tzatziki and more.
5. Burrito Powerhouse Salad
Burritos turned into a salad? Yep, that's right. This fibrous dish is made with brown rice, kidney beans, greens, tomatoes, corn, spring onion and bell peppers.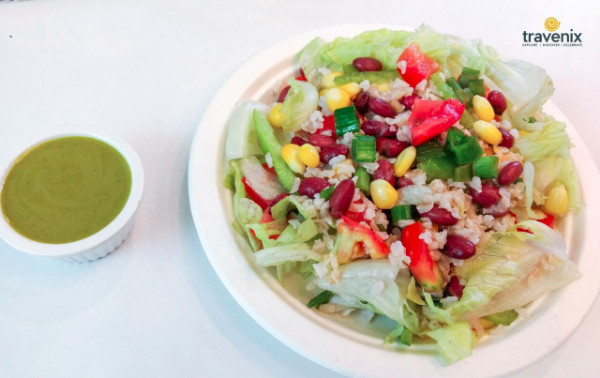 All of this is given a divine touch by topping it up with their special cilantro lime dressing. It's great for those days when you are too bored of the plain old salads but still want to stick to healthy food.
6. Sunrise Surprise
Salad Days' juices are the kind that will leave your craving for sure. Sunrise Surprise's secret lies in getting just the right amount of sweet and tangy flavors in a glass.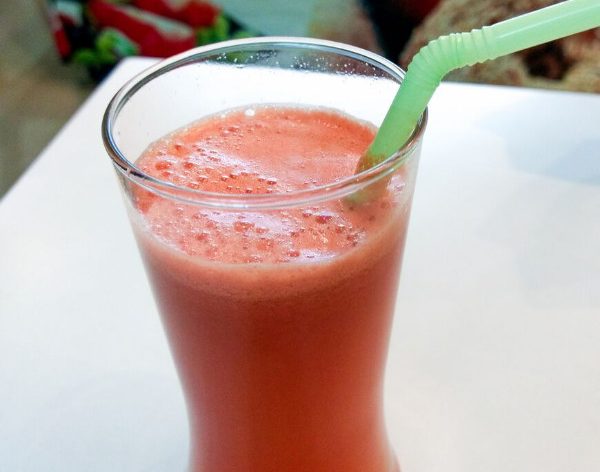 Watermelon lends it the natural sweetness, while pineapple shakes it up with its heaping dose of vitamin C. The best part is that it's served without any added sugar or ice to keep the natural flavor intact.
Apart from these, they even have options to make your own salad to suit your palate. If you're looking for a place to head for a guiltless meal, do check out Salad Days at Shop 29, Ground Floor, G7 Mall, Next to Seven Bungalows Bus Depot, J P Road, 7 Bungalows, Andheri West.
Do you know of any other salad bars in Mumbai that have some delicious food? Do give us your suggestions and recommendations in the comments section below.
Latest posts by Vibha Sharma
(see all)