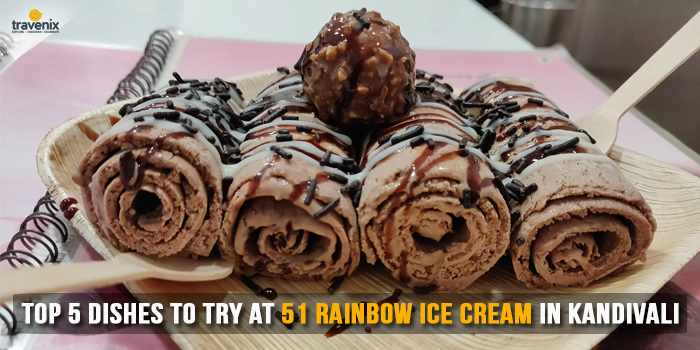 Top 5 Dishes To Try At 51 Rainbow Ice Cream In Kandivali
Ever fancied Nitrogen-infused ice creams or the tawa ice creams? 51 Rainbow in Kandivali is the perfect place to satiate all your ice cream cravings. The popular chain of ice cream stores from Surat has found its way to the bustling locality of Mahavir Nagar in Mumbai.
It's Freezing Time!
Whether it is the pan-fried ice cream or the Nitrogen-infused one, ice creams here are absolutely top-notch. Not only do they make perfect ice creams but also prepare the finest of milkshakes, freakshakes, and brownies! Let's look at some of their best desserts which you simply cannot miss.
1. Ferrero Rocher Roll Ice Cream
This is the good ol' pan-fried ice cream that is as delicious to eat as it is to see it being made. Combining the goodness of Ferrero Rocher with that of other chocolate sauce, chocolate powder, and milk, this is the perfect ice cream for chocolate lovers. It is served with a white and dark chocolate sauce and a Ferrero Rocher!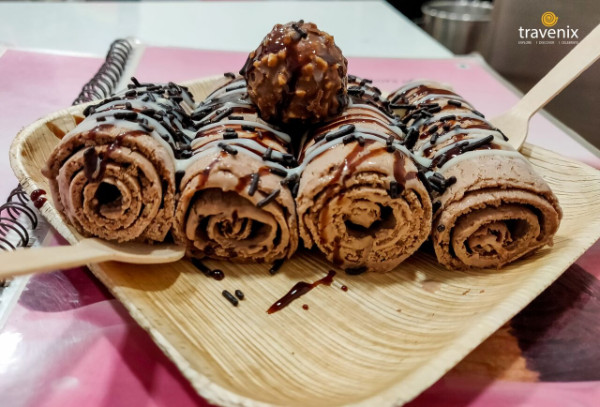 2. Fruit Punch 
Love fruits? This ice cream gives you loads of them! The ice cream is made right in front of your eyes in 2 minutes with smoky liquid nitrogen that starts off your gastronomic journey. With strawberry, kiwi, litchi, tender coconut, guava and crushed jamun, you will have quite a fruitful experience with this one! Take it with a cone and relish it for as long as you want!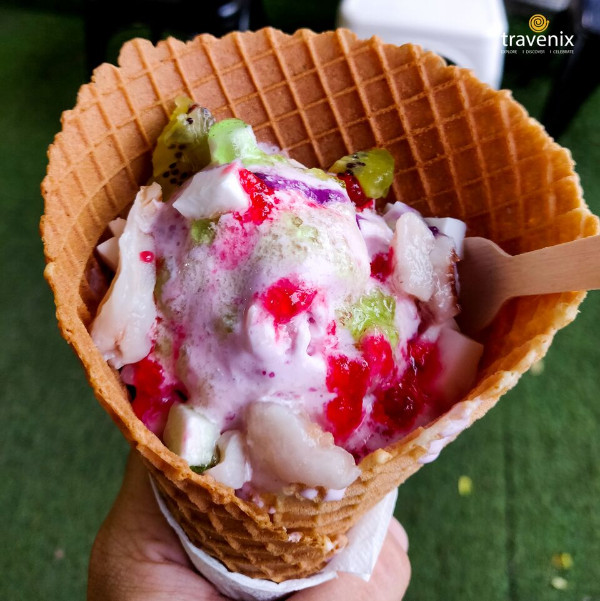 3. Fresh Strawberry Smoothie
This milkshake is what every strawberry lover out there craves throughout the year. Made from fresh strawberries which are frozen so that you can have them throughout the year, this milkshake is perfectly sweet and has a good quantity too. If you do not like sweet milkshakes, ask them to make it without the sugar.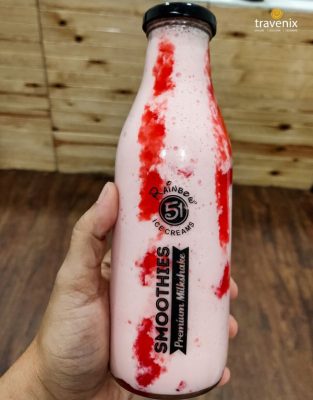 4. Hot Sizzling Brownie 
This dessert combines the best of both hot and cold. You have chocolate which is boiling hot and on top of this, a soft and thick layer of hazelnut brownie is put up. This is further topped with a HUGE scoop of vanilla ice cream and cashew pieces are sprinkled on it. Each time you scoop it, you can find the molten chocolate solidifying in the air. This is a must-try dish for chocolate and ice cream lovers.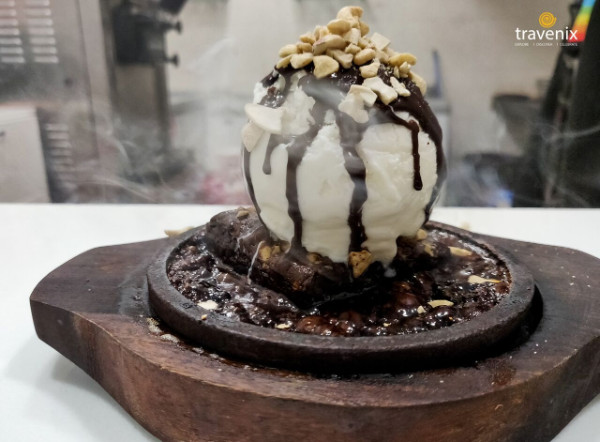 5. Rainbow Freakshake 
Have you ever tried dry fruit shake? If you haven't, you're missing out on one of the best milkshakes out there. Now pair it up with whipped cream and loads of other ingredients and you get the Rainbow Freakshake! This alluring freakshake is very delicious and very filling. Make sure you keep enough space in your stomach for this one!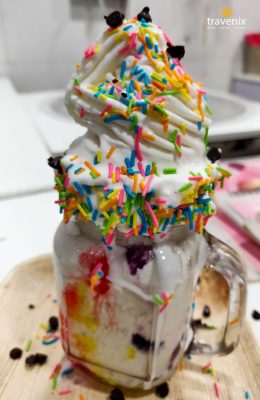 Have you visited any of the branches of 51 Rainbow Ice Cream? If so, do let us know how your experience was in the comments! You can visit this branch at Mahavir Nagar, Panchsheel Garden, Siddhivinayak Nagar, Kandivali West, Mumbai, Maharashtra 400067
Other branches in Mumbai are located at
Shop Number.04,, New Mill Road,, Near Habib Hospital, Kurla West, Mumbai, Maharashtra 400070
New Gauripada, Sonaji Nagar, Mumbra, Thane, Maharashtra 400612
Saraswati Baug, Amboli, Jogeshwari West, Mumbai, Maharashtra 400047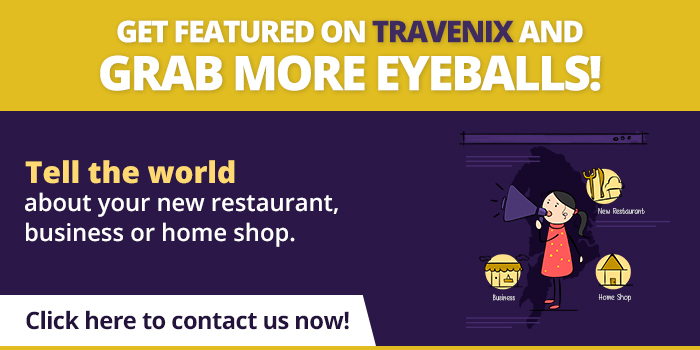 Latest posts by Vibha Sharma
(see all)