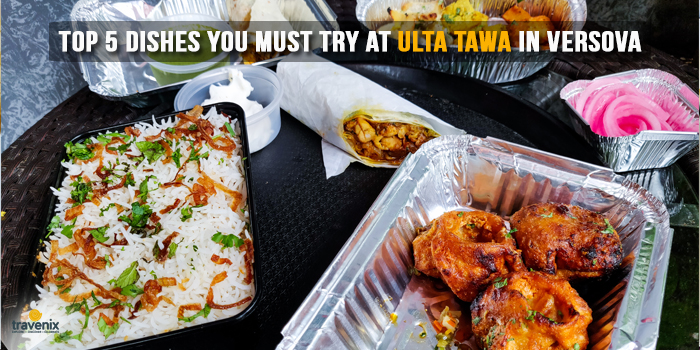 Top 5 Dishes You Must Try At Ulta Tawa In Versova
Mumbai's food scene has always been diverse, but there is one constant complaint from foodies in the city. They say the city doesn't have enough places that offer Delhi-style street food. If you've been complaining too, head over to Ulta Tawa in Versova. 
Bringing 'Delhicacies' For You
Five chefs from across the country got together to bring you the best of Delhi's soya chap and tandoori momos right here in Mumbai. Chef Ripu Daman Handa, who shot to fame after winning the title of MasterChef in 2013, is also one of them. He says they wanted to bring authentic Delhi-style food to Mumbai at affordable rates, with a focus on food's taste, quantity, and flavors. We sampled some of their food and here is what we think about it:
1. Chicken Bhuna Roll
Ulta Tawa's Chicken Bhuna Roll comes neatly wrapped in a tissue paper with a tiny bowl of mint chutney. It's USP lies in its tenderly cooked chicken which melts right in your mouth. We won't be exaggerating if we said that it's even slightly addictive. Thank God, it's priced at a modest Rs 160!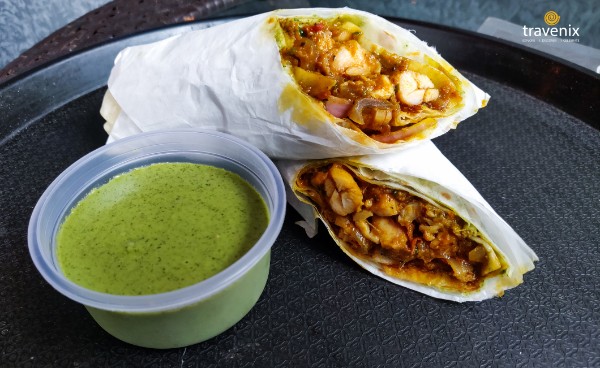 2. Soya Chaap Platter
One of the most popular street food items from Delhi, Soya Chaap Platter at Ulta Tawa is a delight that does full justice to the dish. The whole platter features Soya Afghani, Soya Chatpata, and Soya Tandoori, and all these dishes have one thing in common — soya chunks are well cooked to make them really soft. Pickled onion, served along with it,  just adds to the flavors to this succulent treat.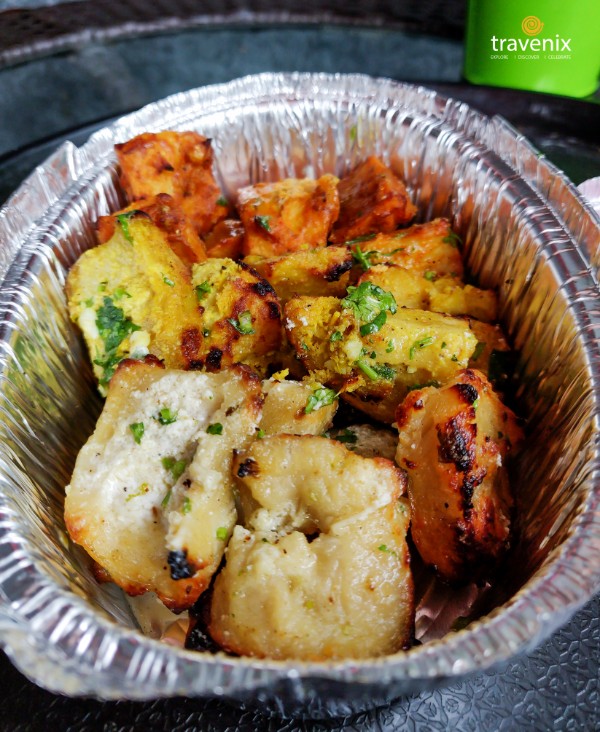 3. Tandoori Momos
If you are talking about Delhi's street food, it would be a sin to miss out on momos. Taking an innovative approach to momos, Ulta Tawa adds a dash of paneer, carrot, spring onions and cabbage to the dish. All of these work really well together because they are marinated to perfection. We absolutely loved their unique take on momos.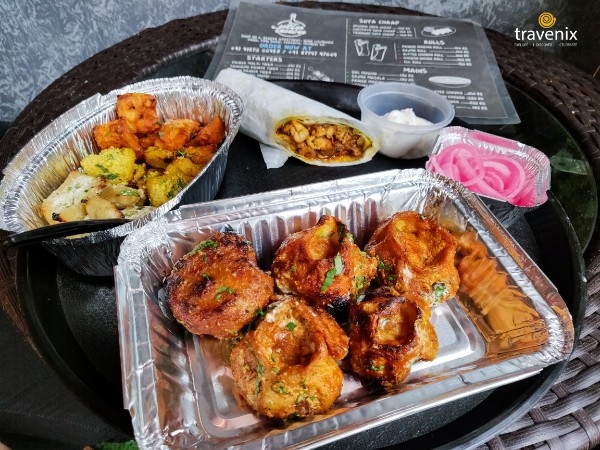 4. Smoked Paneer Biryani
When it is biryani, you want it to be absolutely perfect. At Ulta Tawa, we were slightly disappointed because their biryani sways more towards the sweet side of the flavor spectrum. But the raita that it is served with absolutely made up for it. It's thick and creamy — the kind that you want to have even without any main dish to go along with.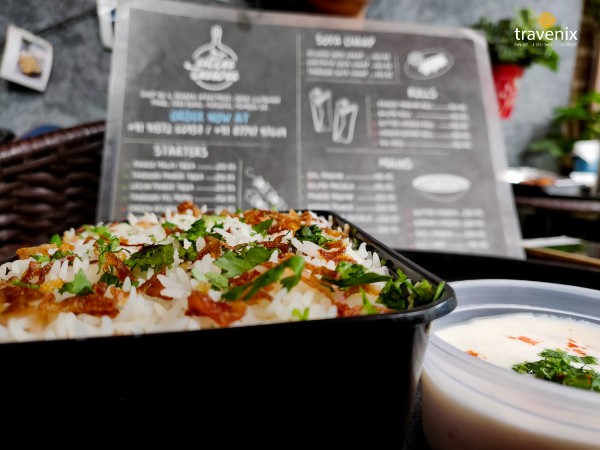 5. Soya Chaap Masala
If you just can't do without roti subzi for lunch, but still want some soya, try their Soya Chaap Masala. Just like the Soya Platter, the soya chunks in it are cooked to such perfection that they dissolve as soon as you take a bite of it. These soya chunks are dunked in makhani gravy which is moderately spicy. We think it's a cracker of a combination that just can't not impress.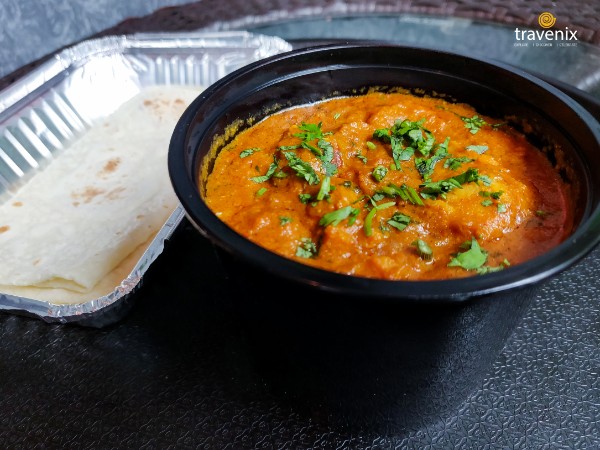 If you want to try out these delicious dishes, here is the address for the restaurant: Shop 4, Benzar Apartments, Near Gulmohar Park, Yari Road, Versova, Andheri West. If you have already been there, do let us know what you think about their food in the comments section below. We'd love to hear from you!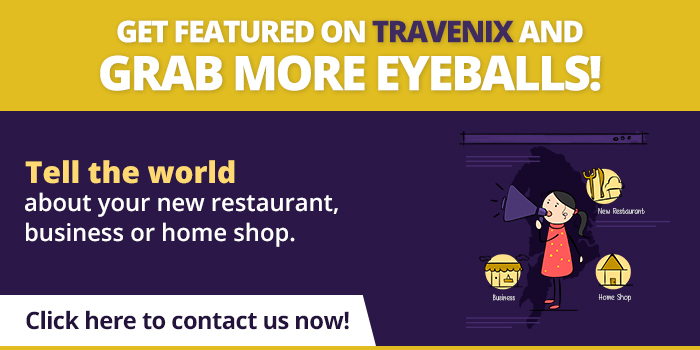 Latest posts by Vibha Sharma
(see all)