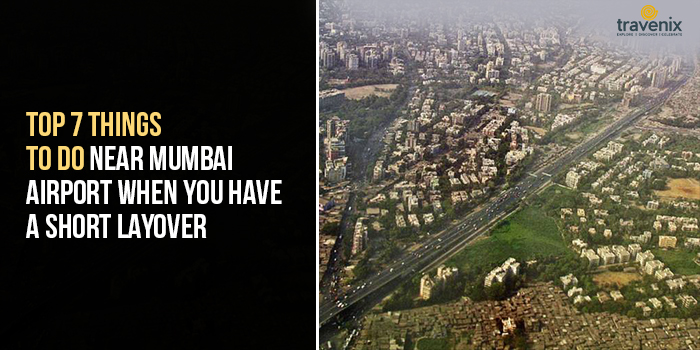 Top 7 Things To Do Near Mumbai Airport When You Have A Short Layover
Stuck on a long layover in Mumbai? We all know how frustrating it can be to wait at the airport for your next flight. If you've got more than 4-5 hours time in between your flights, you can actually step and explore the city. In this article, we're listing down a few interesting things you can do near Mumbai domestic and international airport.
Make Your Layover In Mumbai Interesting
Before you think of stepping out of the airport, just be sure you have plenty of time on hand. Mumbai traffic can be tricky. If you're traveling far away, there are chances you might get stuck up in a long traffic jam. So, in this article, we've only listed down places where you'll be able to manage the travel time easily if you've got more than 4 hours to spare.
1) Visit ISKCON Temple
If you want a quick escape from the chaos and madness of the city life, ISKCON Temple will offer you some respite. It's surroundings are usually quiet and peaceful, making the atmosphere perfect for meditation.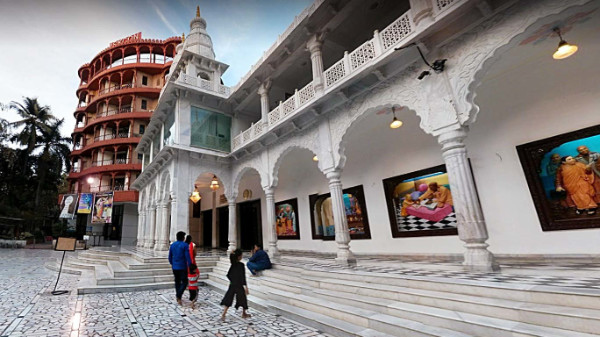 Established by the founder of the Hare Krishna Movement, this temple  is built of spotless white marble and is decked with intricate carvings.On the premises, they also have guest houses, libraries, as well as a huge restaurant that serves simple, yet delicious food.
Where: Hare Krishna Land, Sri Mukteshwar Devalaya Road, Marg, Sainath Nagar, MHADA Colony, Juhu, Mumbai, Maharashtra 400049
2) Visit Dolphin Aquarium
Although the name suggests that it's an aquarium, it's really more of a small animal park. If you are traveling with a kid, this could make a good stop near Mumbai airport.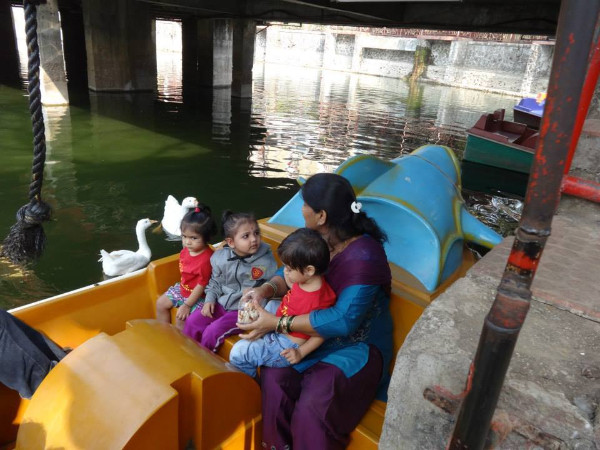 This animal park is home to different kinds of fishes, reptiles, birds, guinea pigs, rabbits, and other animals. They also have a miniature train ride and a boating facility to keep kids entertained in the park.

Where: 1, Narveer Tanaji Malusare Marg, Navpada, Irla, Vile Parle West, Mumbai, Maharashtra 400056
3) Sample Street Food
Juhu Beach is one of the hottest tourist spots in Mumbai. Just like every other beach, watching the sunrise or the sunset is a serene experience. But even if you have a layover in the afternoon or at night, Juhu Beach is not to be missed. It has a lot to offer to anyone willing to explore Mumbai's street food.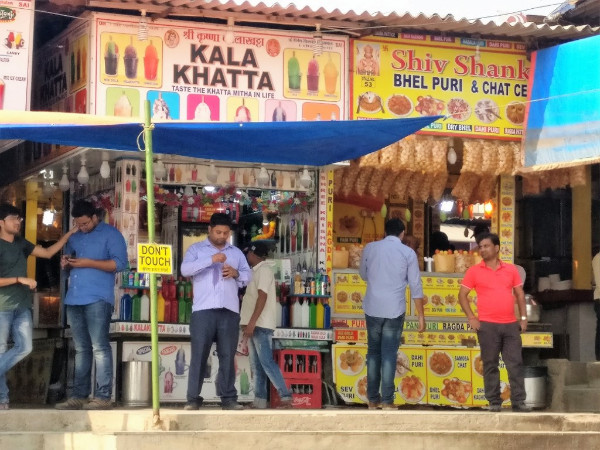 From Mumbai's street food favorities like Panipuri, Sevpuri, Pav Bhaji, and Vada Pav to unique dishes like Chocolate Chip Dosa and Rabdi Malai Falooda, you can find everything here. For more street food recommendations, check out our article on best street food picks from Juhu.
Where: Juhu Beach, Mumbai
4) Take A Helicopter Ride
A lot of people are always asking for window seats on flights. After all, there is nothing quite like looking at a city from an aerial view. But if you want a better experience and observe the city's busiest roads more closely, there is a better option.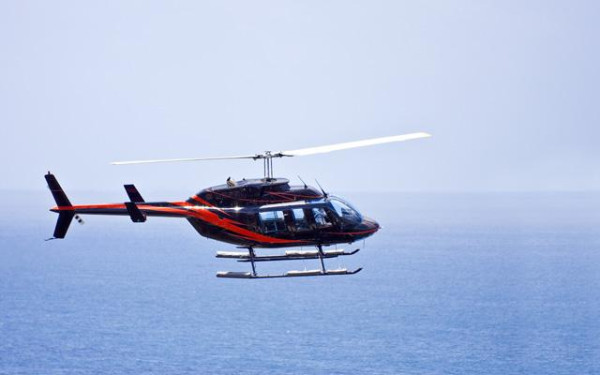 A 15-20 minute joyride, that begins from Juhu aerodrome, will let you peek over Mumbai's beaches and it's towering skyscrapers from different angles. For photographers interested in getting breath-taking aerial shots, the helicopter ride presents a golden opportunity. It's an off-beat activity that is only for those who like to splurge. The helicopter ride costs Rs 5000 per person.
Where: Juhu Road, Juhu, Mumbai, Maharashtra 400056
5) Visit Mahakali Caves

If you are interested in history and culture,  Mahakali caves might be a place you want to check out. They are a group of 19 small caves that have been traced back to the 1st century CE. Untile a few years ago, the caves had carvings inside the cave that indicated that they were of Buddhist origin. It is believed that some of these caves were used as residences by Buddhist monks.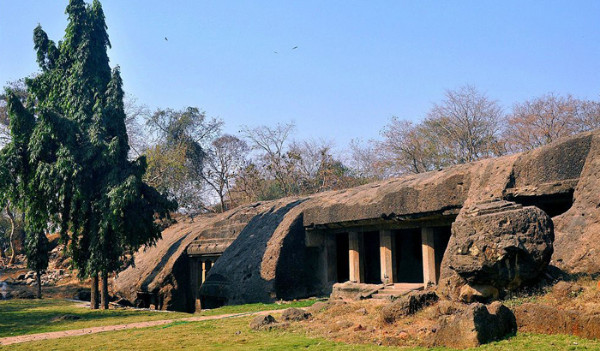 Where: Mahakali Caves Road, Sunder Nagar, Andheri East
6) See Colorful Murals
Asalpha was unlike any other slum in Mumbai. It's brightly colored homes, that are perched on a hill, command your attention from far away. It's easy to mistake the colorful slum for an Italian town that you my have only seen in postcards.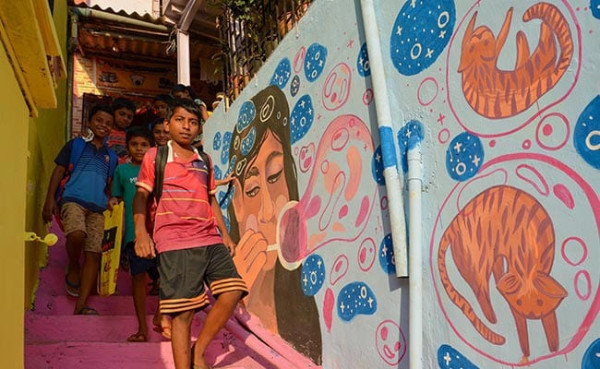 All the credit for making Asalpha brighter goes to the effort of 700 volunteers who decided to give the slum a colorful makeover. You can go there on your own or even hire a local guide to take you around the area. Some guided tours also have tie-ups with locals where you can visit families in the slums, and even share with them.
Where: Asalpha Ghatkopar
7) Go Pub Hopping
For those who are at the Chhatrapati Shivaji International Airport near Marol, pub hopping is a great option. Andheri's Veera Desai Road is lined with pubs and bars that offer a peek into the city's happening nightlife. Pub hopping at Veera Desai Road could actually be a great option if you have a layover for more than 5-6 hours after 9-10pm in Mumbai.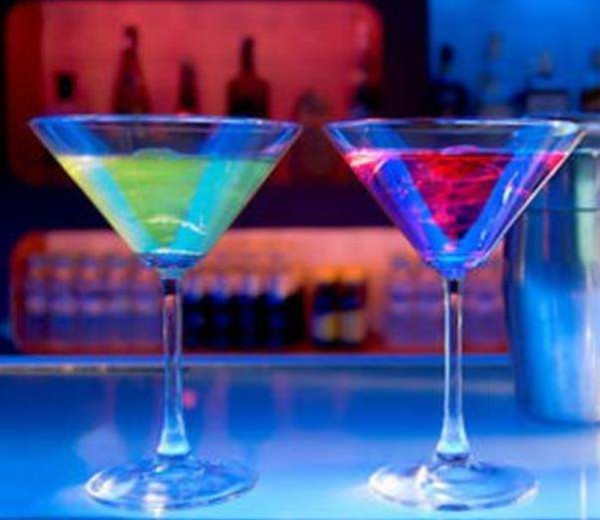 Where: Veera Desai Road, Andheri
Street shopping at Lokhandwala market and Hill Market are also great options, but you may need a little more time on hand for that. Got any other ideas to fill up a layover in Mumbai with interesting things to do? Please share your suggestions in the comments section below.
Image Credits: Just Dial, NDTV, Mumbai Live, Baby Chakra, Ek Plate, Whats Hot NCR, MakeMyTrip, I Breathe Travel
Latest posts by Vibha Sharma
(see all)