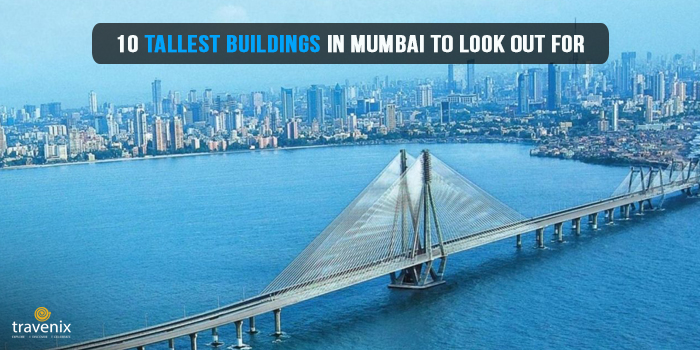 10 Tallest Buildings in Mumbai To Look Out For
Mumbai is the financial and commercial capital of India and boasts of some of the tallest buildings in the country. With hundreds of high rise buildings, this vast city has one of the most iconic skylines in the world. While most of these skyscrapers are residential buildings, there are quite a few which are commercial as well.
Rise To The Sky
While most high rises are concentrated towards the southern region of Mumbai, there are many which are spread out across town. Here, we have listed the top 10 skyscrapers of Mumbai so that you can see the vertical limit of the city.
1. Palais Royale
This building in Lower Parel is set to open its doors this year as the tallest building in India with an estimated height of 320m, spanning across 88 floors. Rising up above Mumbai's cityscape, this building boasts of amenities such as a cinema, spa, cricket pitch, football pitch and swimming pools.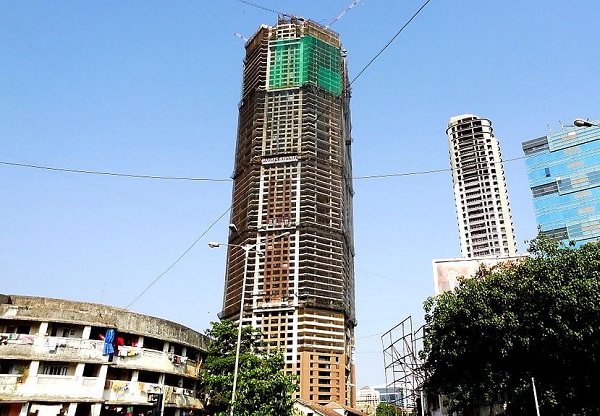 Where: Shree Ram Mills Premises, Worli, Mumbai, Maharashtra 400018
2. Omkar 1973 Tower A and B
Rising to a height of 267m and 266m, these two towers boast of 75 and 70 floors respectively and are set to be completed in this year. Located in the Worli region of Mumbai, these buildings will have some spectacular views of the Mumbai city skyline and the Arabian Sea.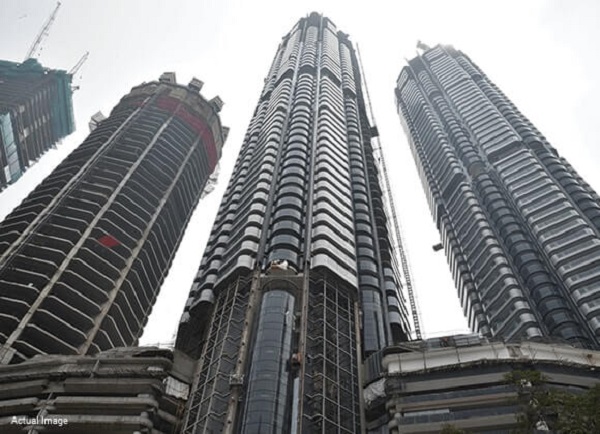 Where: Omkar 1973 Worli, Near Neelam Center Off Annie Besant Road, Worli, Mumbai, Maharashtra 400030
3. Imperial Tower 1 and 2
Built in 2010, these twin towers are currently the tallest completed buildings of Mumbai, standing tall at 254m with 60 floors. These towers can be practically seen from any part of southern Mumbai and stand out from the rest.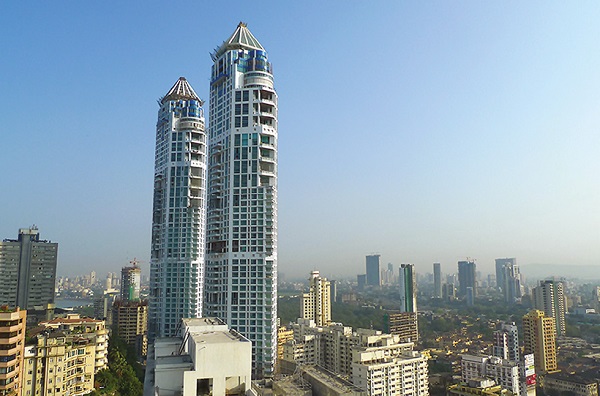 Where: 4, Balkrishna Nakashe Marg, Janata Nagar, Tardeo, Mumbai, Maharashtra 400034
4. One Avighna Park
The beautifully lit building which can be seen when travelling by the Mumbai Suburban Railways is none other than One Avighna Park. Rising to a height of 246 m with 61 floors, this building stands tall and offers luxury residential spaces. It has also won a flurry of awards across the years.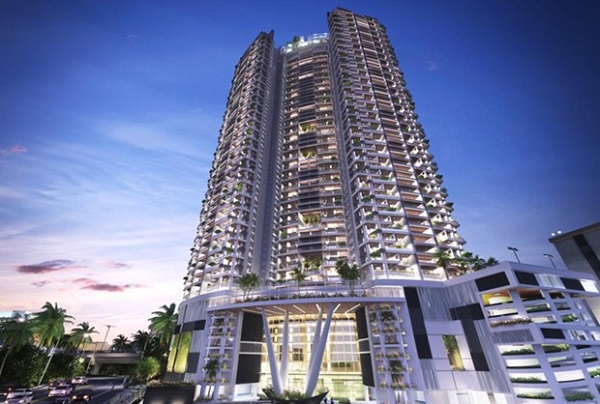 Where: Mahadev Palav Marg, Lower Parel, Mumbai, Maharashtra 400012
5. Ahuja Towers
This 53 storey building in Worli rises to a height of nearly 250m and is the fifth tallest building in the city and India. With luxurious 4 bedroom apartments and 6 bedroom penthouses, this building has quickly gotten the attention of the well to do of the city. The homes also come with automation systems and the building has facilities like a mini theatre, cigar room and wine cellar.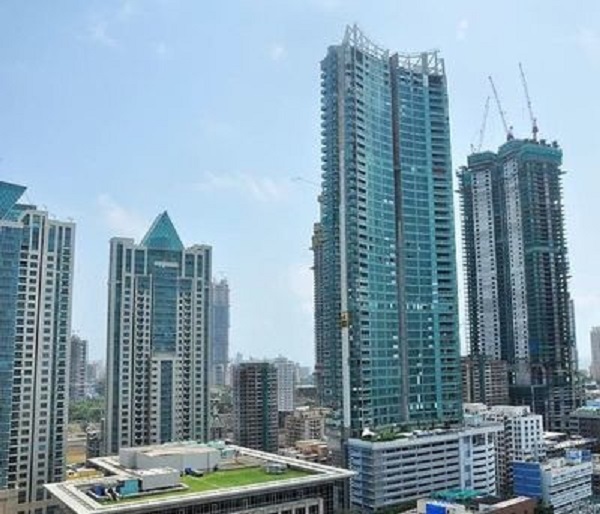 Where: Ahuja Towers, Raja Bhau Anant Desai Marg, Century Bazaar, Prabhadevi, Mumbai, Maharashtra 400025
6. L&T Crescent Bay
These tall Towers built by L&T rise up above the others in the Parel region of Mumbai. The six towers are built in ascending order of height and each rises above the other. While a few towers are already ready for occupancy, the complete society shall be ready by next year for occupation. The buildings boast of fancy features like a sky deck with a jogging track on the 21st floor and a clubhouse with amenities like swimming pool, tennis, badminton and squash court.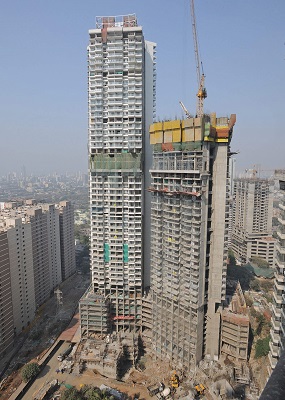 Where: Jerbai Wadia Rd, Near Mahatma Phule Education Society, Bhoiwada Parel, Mumbai, Maharashtra 400012
7. Indiabulls Sky
Reach for the sky when you stay at Indiabulls Sky, which goes up to a height of 240m and has some unparalleled views of the Mumbai city skyline. With fantastic facilities like a walk-in closet, swimming pool, gym, theatre, spa and fitness centre, you can have a relaxed life in this building.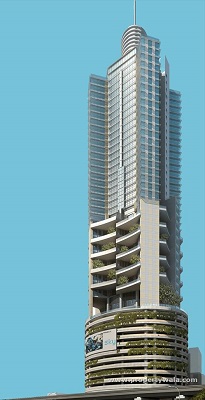 Where: Indiabulls-Sky Forest, 882, Senapati Bapat Marg, Saidham Nagar, Parel, Mumbai, Maharashtra 400012
8. Lodha Bellissimo
This tower built by the well-known Lodha Group goes up to a height of 222 m and has 48 floors, offering unmatched opulence in vast residential spaces. Located in the Mahalaxmi region of Mumbai, this tower has fine views of the sparkling waters of the Arabian Sea every evening when the sun sets.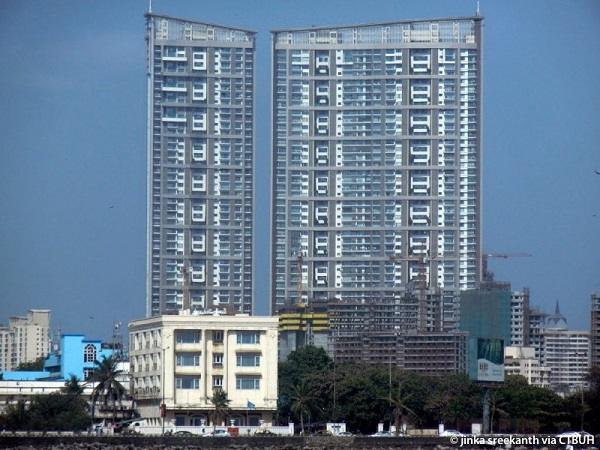 Where: Lodha Bellissimo , N.M. Joshi Marg, Mahalaxmi, Mumbai
9. Lodha Venezia
Yet another high rise construction present in Parel, Lodha Venezia consists of two towers, the first of which is already ready and occupied while the second one shall be ready by the next year. These towers are 213 m tall and have 68 floors.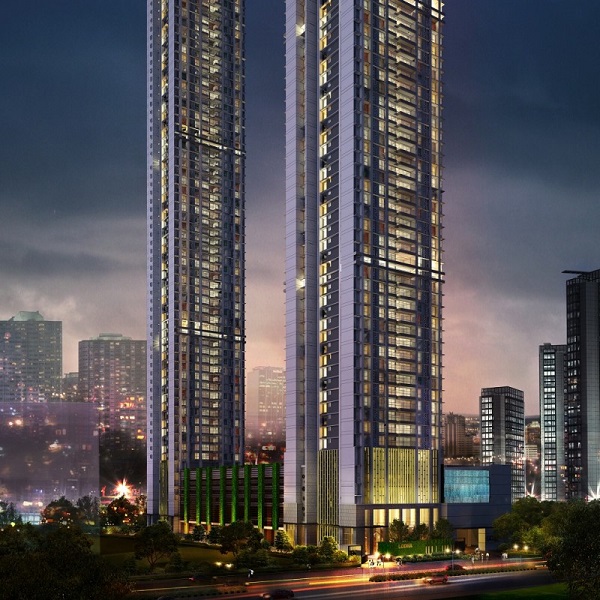 Where: GD Ambekar Marg, Lal Baug, Parel, Mumbai, Maharashtra 400033
10. DB Orchid Enclave
With a height of 210 m and 55 floors, these towers in Mumbai boast of 3.4 acres of podium garden and have 5 levels dedicated to car parking so that you do not have to worry about parking your vehicles. Located in the Powai locality of Mumbai, these towers are probably among the tallest in the suburban regions of Mumbai.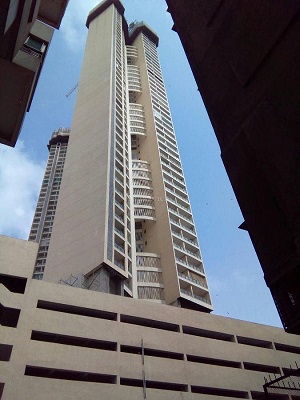 Where: GM Colony, Yadav Nagar, Chandivali, Powai, Mumbai, Maharashtra 400072
Mumbai is soon going to be home to the world's tallest residential tower, World One, which is being built by Lodha Group and is set to rise up to a height of 442 m with 117 floors! It is expected to be completed by 2020. Apart from this, Three Sixty West in Worli is yet another tower that is coming up and is expected to 372 m tall and have 85 floors! The Mumbai city landscape is set to be dotted with more skyscrapers in the next decade with more than 100 towers of heights more than 200 m under construction!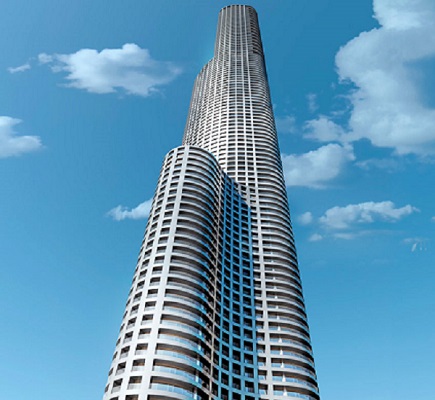 When traveling to the southern region of Mumbai do make sure that you keep looking out for these man made wonders. These buildings provide the epitome of comfort and luxury living in Mumbai, and if you are residing in any of these wonderful buildings, do let us know your experiences in the comments below.
Image Credits: Local Press Co, Omkar Realtors, Flowcrete India, Sulekha Property, Times of India, Realtyscale, Property Wala, The Skyscraper Centre, Lodha Group, Magicbricks, desktop-background.com
Latest posts by Vibha Sharma
(see all)