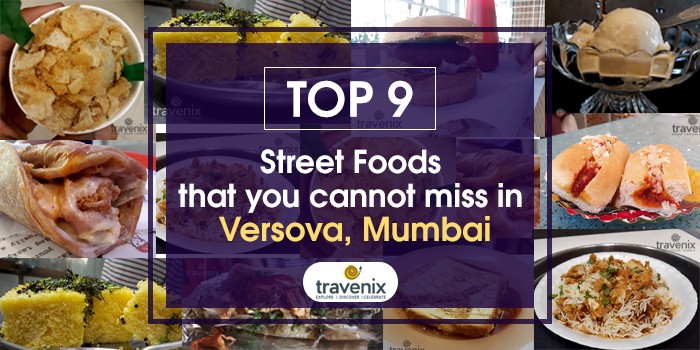 9 Best Places for Veg and Non-Veg Street Foods in Versova – Mumbai
This region of Mumbai was initially a fishing village and its name is derived from the word "Vesave", which means "rest" in Marathi. This village has undergone many transformations, from being under the rule of Portuguese to the Marathas. The area also has a beautiful beach and some  historic sites, which speak of its rich history.
Over time, Versova has developed into a peaceful residential neighbourhood and is also the starting point of the Mumbai Metro Railway line. With many people frequenting the beaches here, a lot of street food options have opened up.
Food by the Sea
Versova is mainly known for its fort and the famous Aksa beach; the area's importance as a residential hub only increased after the Mumbai Metro established its starting station here. Visiting this area for work or leisure can be a time consuming process and in such a case, the pangs of hunger need to be satisfied. For your convenience, we have listed down the best places to eat in Versova.
1. Go Wrap- The Great Chicken Hub
This chicken wrap actually makes you "Go" back to this place for more! Right from the moment it arrives on the table, this wrap makes your mouth water; the sight of juicy chicken is simply too tempting and it does live up to the expectations and tastes just as good as it appears.  The owner makes sure that the chapatti is soft and melts in your mouth instantly to make the whole experience a fun one.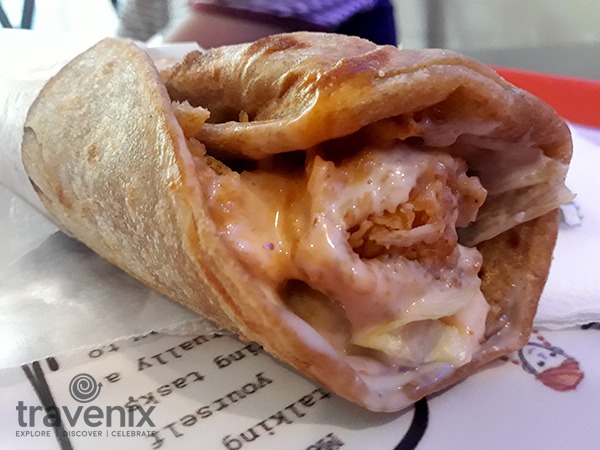 Where: TGCH,Shop No. 6, Silver Streak Bldg, Opposite Madina  Masjid, Yari Road, Sai Nagar, Versova, Mumbai
Price: ₹100
Rating: 4.5/5
2. Crispy Chicken Rice- Rollacosta
Crisp chicken with a spicy blend of masalas is added generously to this dish and makes it a favorite if you're a chicken lover. A good quantity of rice is served to ensure that it is filling enough; the aroma and the appearance of the dish is enough to make your mouth water and the overall flavor trumps all your expectations!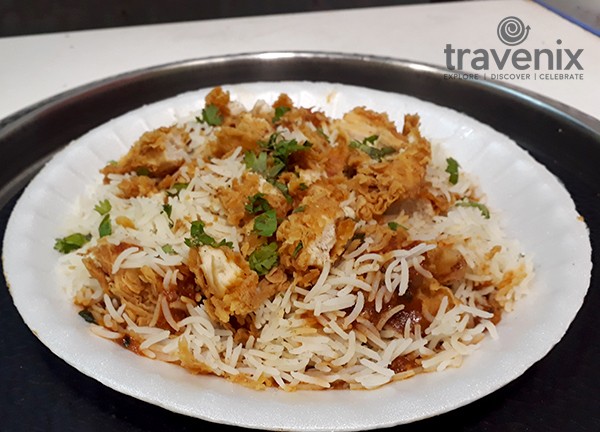 Where: Shop No 1 Atlantis Seven Bungalow, Versova, Mumbai
Price: ₹150
Rating: 4.5/5
3. Pani Puri Sorbet- Scoodel
Ah! This is a unique dish, isn't it? Our favorite dish of all time, pani puri is converted from a street food snack into a dessert! How cool is that? Here, the ice cream is of pani puri flavor and has crushed puri sprinkled on it to give it a crunchy feeling that is simply amazing when combined with the tangy taste of the ice cream.
Where: Canvera CHS Shop No.1 JP Road, Versova, Mumbai
Price: ₹85
Rating: 4/5
4. Butter Chicken Roll- Corner Sweets and Bakers
This simple roll is a hit among the chicken lovers; with a perfect blend of spices and well-cooked chicken, this dish manages to impress all. It is slightly on the sweeter side and manages to excite your taste buds every single time.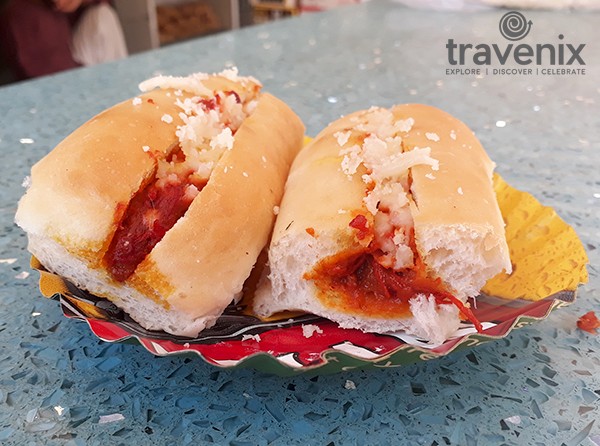 Where: Shop No. 7 , Silver Streak CHS Ltd Opposite Madina Masjid , Yari Road, Versova, Mumbai
Price: ₹25
Rating: 3.5/5
5. American Barbecue Burger- Simple Fast Food and Juice
This is the American burger made simple and served with its trademark barbecue sauce, which adds a lot of flavor to it and even makes it spicy. The patty of the burger is freshly made, is crisp from the outside and soft from the inside and served hot. The buns are soft and easy to bite; they ensure that the overall experience is simply great.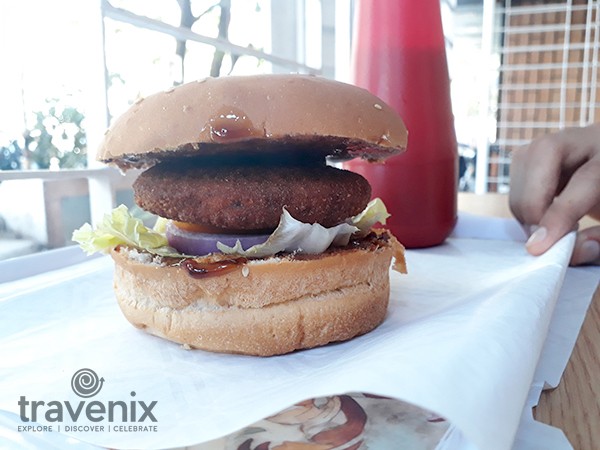 Where: Shop No. 4, Palm Beach, Yari Road, Versova, Mumbai
Price: ₹89
Rating: 3.5/5
6. Chicken Sandwich- Maza Eat and Drink
This is a sandwich that will be adored by every single chicken and spicy food lover out there. This sandwich is burning hot in a good way and the soft and flavor filled chicken releases its juices with each bite in your mouth, making you a fan of this sandwich instantly. The sandwich is also slightly tangy and this works miracles with the spiciness that goes along excellently with it.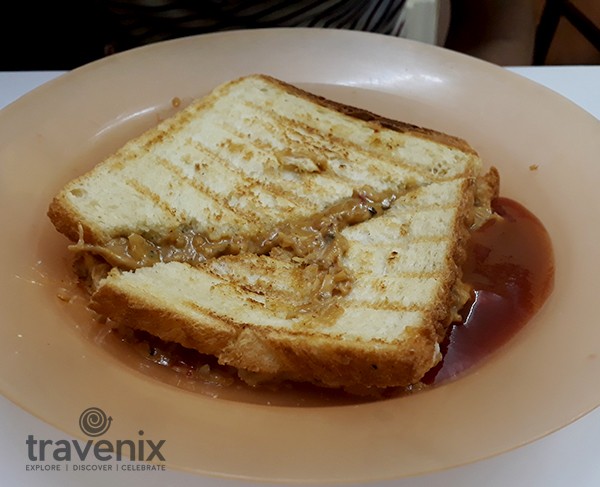 Where: 302/A, Jai Prakash Rd, Yagna Nagar, Versova, Mumbai
Price: ₹50
Rating: 3/5
7. Dhokla- Nagori Dairy
These dhoklas are sure to bring out the Gujarati in you and make you drool over them. The soft and spongy dhoklas are slightly sweet and hit the spot. With each bite, the juices fill your mouth and give off a delightful feeling. The dhoklas are garnished with coriander, which adds to the overall flavor and even gives off a slight crunchiness to the dish.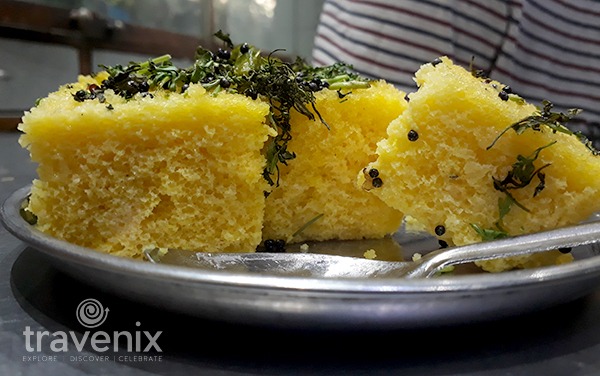 Where: Shop Number -5, Gautam View Building, Bon Bon Lane, J P Road, Seven Bunglow-Versova, Mumbai 
Price: ₹20
Rating: 3/5
8. Tender Coconut Cup- Sancha Ice Cream
This is the typical ice cream made with a sancha; the coconut is fresh and eating the ice cream gives off the feeling of eating chilled coconut. The freshness of the ice cream makes it all the more pleasurable and cools you down in the sweltering heat.
Where: Shop No. 5, Fantasy Apartment, Aram Nagar Part 1, Aram Nagar, 7 Bunglow Cottage, Versova, Mumbai
Price: ₹70
Rating: 3/5
9. Tikka Roll- Seekh Paratha Inn
This is the typical tikka roll that manages to impress you in every manner possible. Right from the moment it arrives, you just feel like eating it instantly. The generous amount of filling in the wrap causes a burst of juices with each bite in your mouth and instantly makes you its fan. The paratha is soft and made freshly to ensure the utmost satisfaction, and it melts away in your mouth easily.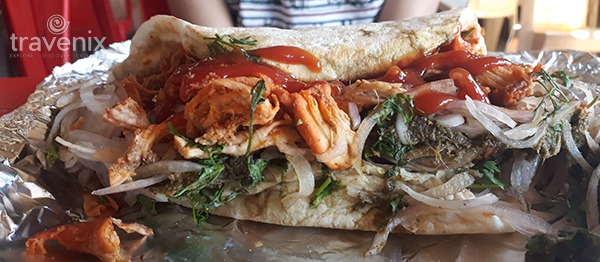 Where: A Wing Mangal Orchid, Yari Road, Versova
Price: ₹120
Rating: 3/5
We hope that after going through this list, you'll need to head to no other places to satisfy all your hunger cravings when in Versova. If you have tried some of the dishes listed here, then do let us know your reviews in the comments below.
Latest posts by Vibha Sharma
(see all)