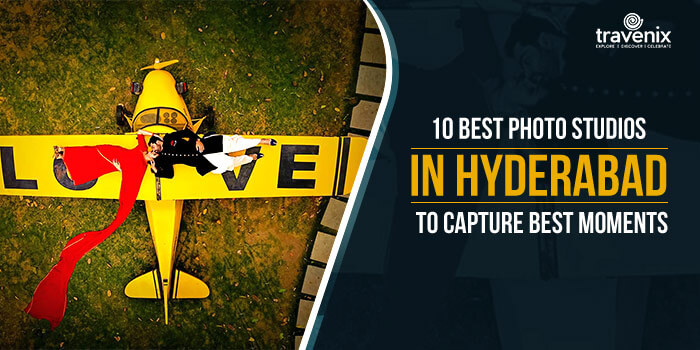 Top 10 Professional Photo Studios In Hyderabad
Photographs are a great medium to capture the fleeting and precious moments of our life. Although nowadays everyone can click photographs using their phone camera and store them digitally, there are some special moments in our lives which require professional photographers and skilled people to capture them and present them creatively.
Freezing Moments – Photo Studio In Hyderabad
In such situations, one needs to find the best photo studio near them so that they can capture and produce the best quality images. Be it weddings, birthday parties, corporate events or fashion photo shoots and personalised gifting options, we have spotted the best photography studios in Hyderabad that will cater to all your needs of capturing moments and presenting them artistically.
1. Aditya Studio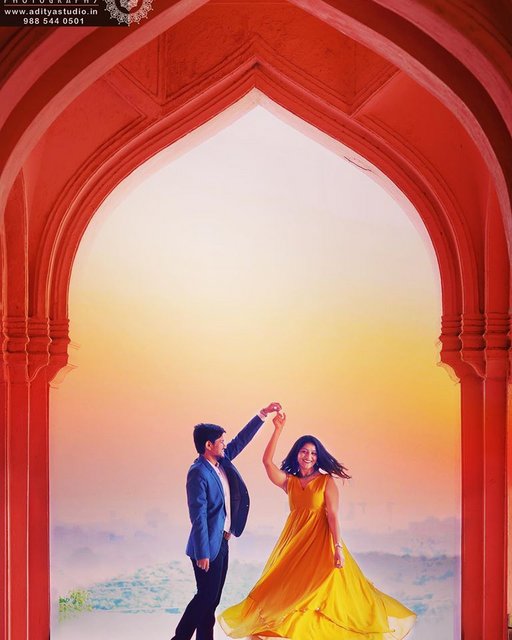 Aditya Studio is a renowned photo studio in Hyderabad. This 25-year-old photo studio provides specialised services in Birthday Shoots, Baby and Child Photography, Wedding Photography, Maternity Photo Shoots, In-Studio Photo shoots and Visa Photo shoot.
The prices of the various packages for two to three hours of photoshoot ranges from Rs. 5000 to Rs. 1,50,000.
Location: 3-4, 466/1, Raja Bahadur Venkata Rama Reddy Road, near YMCA, Lingampally, Narayanguda, Hyderabad, Telangana 500027
Timings: 9:30 AM to 8 PM. Closed on Sunday
2. Axis Studio
Axis Studio is one of the most popular photo studios in Gachibowli. It provides a plethora of services such as Child Photography, Corporate Photo Shoots, Fashion Photography, E-commerce Photography and Wedding Photography, to name a few.
The dedication of each member of the studio speaks volumes about their professionalism and passion for their work. Although the cost is a little on the higher side, the quality of work justifies the prices.
Location: Plot. No. 1-60/111 Anjaiah Nagar, Opposite Jayabheri Kaman, Anjaiah Nagar, Gachibowli, Hyderabad, Telangana 500032
Timings: 10:30 AM to 8 PM from Monday to Friday
3. Photriya Studios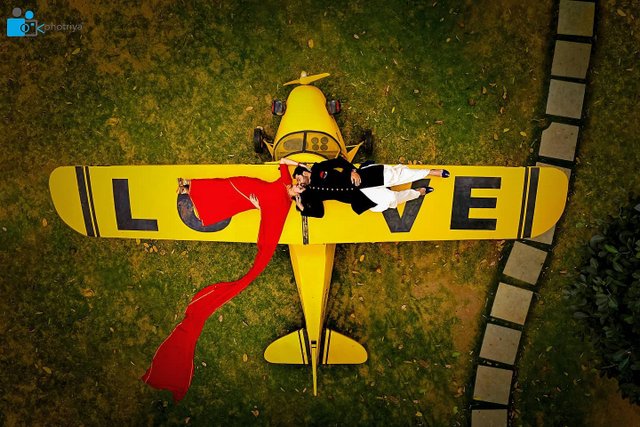 Photriya Studios is one of the best wedding photo studios in Hyderabad. Wedding Photography, Fashion Photography, Commercial Photography, Corporate Events Photography are some of the specialised services offered by the photo studio.
In addition to the several photography services, they also provide additional services such as Coffee Table Books, Frames, Montages HD Videos, Promo Videos, Photobook, Live Streaming and Shortfilms. Rs. 35,000 is the starting price for services related to Wedding Photography at Photriya Studios.
Location: H.no-1/62/1, Plot no. 115, 2nd Floor, K Square, Near Bantia Furniture, Madhapur Rd, Kavuri Hills, Jubilee Hills, Hyderabad, Telangana 500033
Timings: 9 AM to 7 PM. Closed on Sunday.
4. Aruna Studio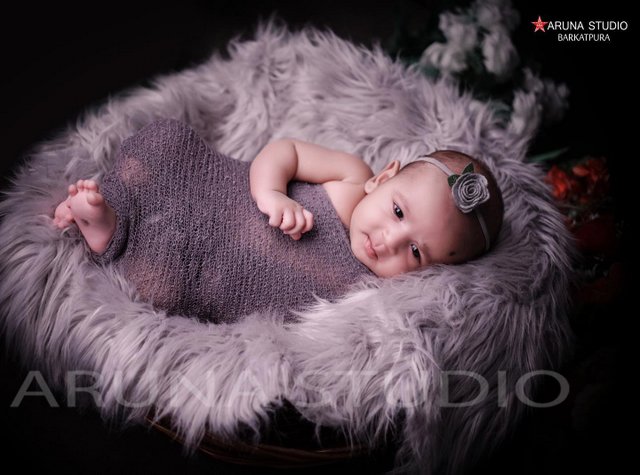 This famous photo studio in Hyderabad has been winning the hearts of its clients with its amazing photography. Wedding and Indoor photography are some of the specialised services offered by Aruna Studio.
This 28-year-old photo studio at Barkatpura ensures that it uses the best technology and best professionals to capture memorable moments of your life.
Location: Near Narayanaguda Flyover Signal, Barkatpura, Hyderabad, Telangana 500029
Timings: 9:30 AM to 7 PM
5. Villart Photography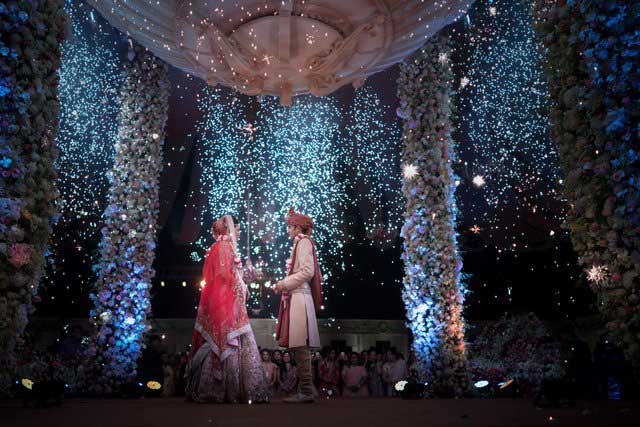 Villart Photography is one of the best photo studios in Hyderabad, which came into existence in the year 1996. It is one of the foremost professional photo studios in Southern India, which has ensured the best usage of technology since its inception.
This photo studio in Banjara Hills specialises in Wedding Photography. The creative professionals and affordable prices of Villart Photography make it the perfect photo studio in Hyderabad to visit for some creative and awe-inspiring images.
Location: 6-3-344/A, 101, Cupid Curve Complex, Road 1, Banjara Hills, Hyderabad, Telangana 500034
Timings: 10 AM to 7 PM
6. Fotocafe Studios – The Complete Photo Studio

This photo studio located at Banjara Hills is a one-stop destination for all your photography needs. The creative professionals at this studio not only create timeless moments of the special days of your life but also customize the print of the photographs on various objects such as a mug, water bottle, pencil box, keychains and T-shirts.
Wedding Photography and Birthday Photography are some of the specialised services offered by Fotocafe Studios – The Complete Photo Studio.
Location: 4th floor, City Center Mall, Banjara Hills, Hyderabad, Telangana 500034
Timings: 11 AM to 8 PM
7. Rv Photography Studios

Rv Photography Studios is one of the best studios in Hyderabad for children and baby photoshoots. They also provide services for Matrimonial, Wedding and Pre-wedding Photography.
The young team of professionals ensure that you only have the best photographs but a seamlessly edited video as well.
Location: Plot No: 224, Gayatri Nagar, Sri Vivekananda Nagar, Borabanda, Hyderabad, Telangana 500018
Timings: 9 AM to 9 PM. Closed on Saturday.
8. Arya Studio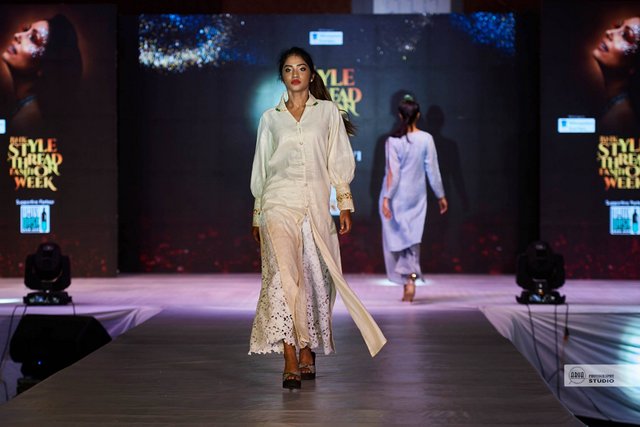 Arya Studio is one of the best photo studios in Secunderabad, famous for modern and creative photography. Fashion Photography and Wedding photography are the specialities of Arya Studio.
An interesting story is woven using beautiful images and soulful music for each of their wedding teasers. They often incorporate creative photo-editing methods such as double exposure and light painting for their pre-wedding photoshoots.
Location: 1-8-215/39/4, Beside S.B.H P.G.Road, Secunderabad, Telangana 500003
Timings: 10 AM to 9 PM from Monday to Saturday and 11 AM to 2 PM on Sunday.
9. Photoexpress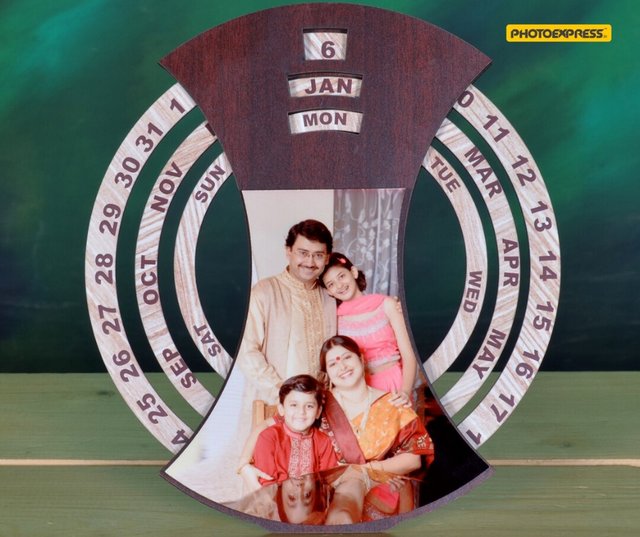 Photoexpress is a famous photo studio in Madhapur. If you are planning to print some of your favourite photos in a creative manner, Photoexpress is perhaps one of the best studios in Hyderabad. From creative collage works to Digital Canvas Art, there is a lot to explore here.
Customised LED, Wooden Grill letter Frame, Laser engraved pens, Custom clock with photographs and customised calendars are some of the unique home decor items which will make for a great gift as well.
Location: Photoexpress, 1st Floor, Polasani House Landmark – Big C, Hitech City Road, Megha Hills, Madhapur, Hyderabad, Telangana 500081
Timings: 11 AM to 7 PM. Closed on Sunday.
10. Kosher Portrait Studio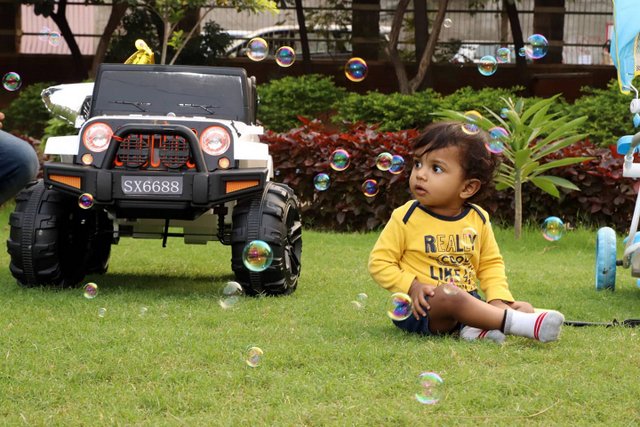 Kosher Portrait Studio offers a number of photography services at affordable prices. Weddings, events, portraits and corporate profiles are some of the categories of services that are offered by this 30-year-old photo studio.
Location: 8-2-630/3,RMK Plaza, Road No:1&12 Cross Roads, Banjara Hills, Hyderabad, Telangana 500034
Timings: 10 AM to 9 PM
Conclusion
The above-mentioned photo studios in Hyderabad provide excellent services for photo shoots, the printing of photographs and creating beautiful videos. While some photo studios may charge higher than the others, the quality speaks volumes and justifies the higher cost. If you are looking for customised gifts, then some of these photo studios will delight you with its creative work. (kbeautypharm)
If you have been to any of the above-mentioned photo-studios or you know any other better photo studio in the city, then do let us know in the comment sections below.
Image Source: Facebook, Instagram and website of photo studios.
Latest posts by Fateha Firdaus Barbhuiya
(see all)