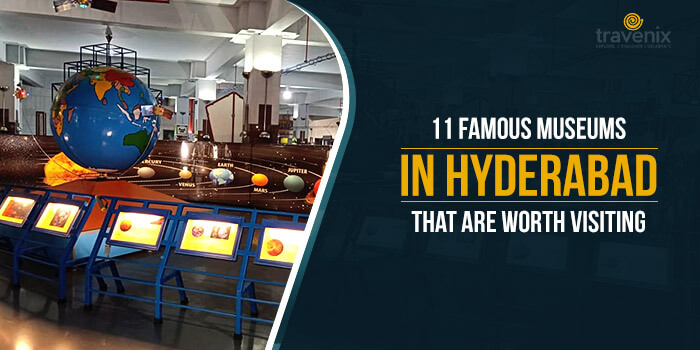 11 Best Museums In Hyderabad That You Must Visit
The city of Hyderabad beautifully blends culture, arts and technology in a unique way. Although Hyderabad is known for its rich heritage, one cannot fathom the amount of creativity and scientific knowledge that is hidden within the walls of the museums of the city.
Custodian Of Knowledge – Museums In Hyderabad
The famous museums in Hyderabad boast of the best technological advancements, cultural heritage and rare artefacts. As you walk into these museums, you can expect to be amazed by the interesting information and the rich collection of artefacts.
Here is a list of best museums in Hyderabad that are worth visiting:
1. Salar Jung Museum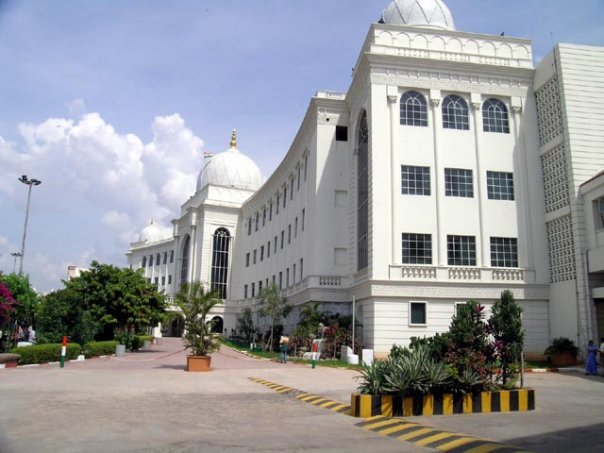 Salar Jung Museum in Hyderabad is one of the most renowned museums in the country, and frequented by people with an interest in history and art. This splendid two-storeyed museum with 38 galleries is spread over an area of 10 acres, thus making it the third-largest museum in India.
Salar Jung Museum houses an enormous collection of artefacts collected by Salar Jung III for about 35 years from various parts of India and different corners of the world. It is estimated that approximately 43000 art objects, 9000 manuscripts and 47000 printed books are housed within the museum.
Prime Minister Jawaharlal Nehru inaugurated the museum on 16th December 1951, until then it was a private museum of the Salar Jung family. Special exhibitions, seminars and workshops in collaboration with International Museums and other such organizations, are regularly organised by the museum to promote the rich heritage.
Location: Salar Jung Road, near Minar Function Hall, Darulshifa, Hyderabad, Telangana 500002
Timings: 10 AM to 5 PM. Closed on Friday.
Entry fee: ₹ 20 for Indians and ₹ 500 for Foreigners

Free for students with ID Card (below 18 years)
50% concession for Defense personnel in uniform and organised Kian parties
2. Birla Science Museum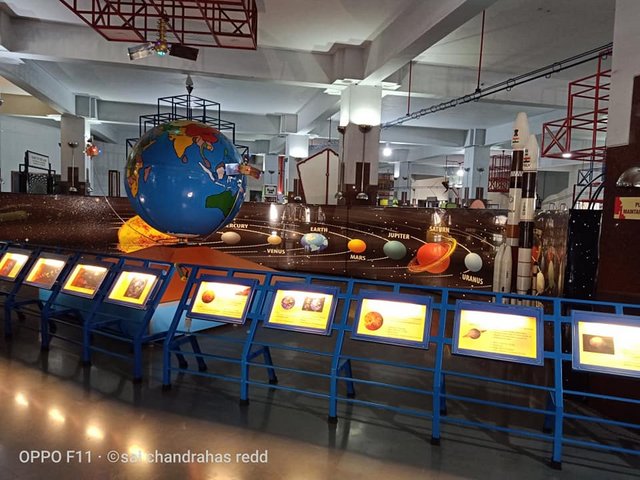 Birla Science Museum is one of the most popular museums in Hyderabad, mostly visited by children. The museum is divided into different sections such as Planetarium, Science Museum, Space Museum, Nirmala Birla Modern Art Gallery, GP Birla Observatory and Dinosaurium.
Birla Science Centre offers information on the different subjects relating to science in an appealing and interacting manner. Thus, this museum ensures that learning science is always fun and entertaining. Perhaps it is one of the reasons why it is considered to be one of the best places for kids in Hyderabad where children can receive a dose of education along with some interesting activities.
Location: Near Birla Mandir, Saifabad, Adarsh Nagar, Hyderabad, Telangana 500004
Timings: 11:30 AM to 7:30 PM from Monday to Saturday and 10:30 AM to 8:30 PM on Sunday
Entry fee: ₹ 100 per person
3. The Nizam Museum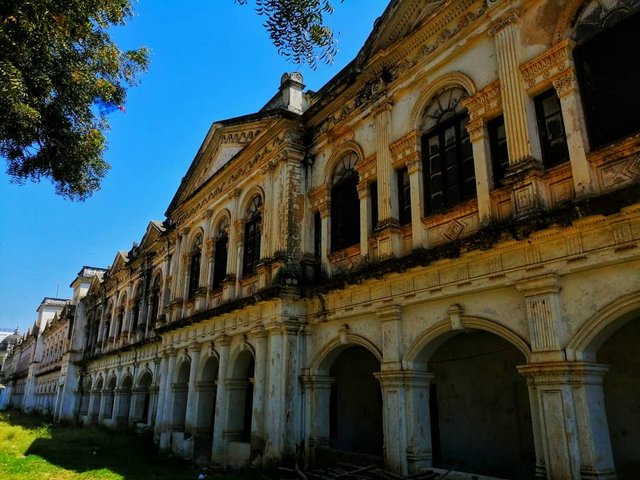 The Nizam Museum located at Purani Haveli is one of the most popular tourist attractions in Hyderabad. The rich collection of artefacts and the walk-in-wardrobe are the major attractions of this palace. Although the palace was built by Mohammad Quli Qutub Shah, it gained attention during the reign of the sixth Nizam of Hyderabad, Mir Mahboob Ali.
The double-storeyed walk-in-wardrobe of Nawab Mir Mahbub Ali Khan is made from the finest quality of Burma Teak. This splendid wardrobe measures approximately 176 feet long and it is the world's largest walk-in-wardrobe. The 150-year-old manually operated lift of the wardrobe is another astounding creation of the by-gone era.
Location: Purani Haveli, Pathar Gatti, Hyderabad, Telangana 500002
Timings: 10 AM to 5 PM. Closed on Friday
Entry fee: ₹ 100 for Adults and ₹ 15 for Children
4. Telangana State Archaeology Museum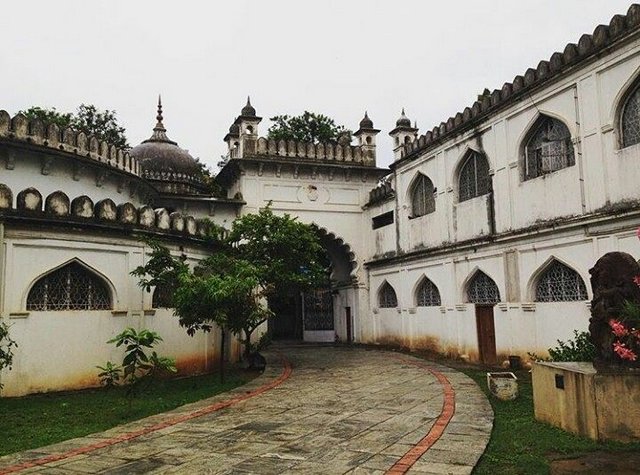 Telangana State Archaeology Museum is one of the oldest museums in Hyderabad. This museum was established in 1930 by Mir Osman Ail Khan, the last Nizam of Hyderabad, to preserve the rich heritage of the Nizams.
The diverse collection of the museum includes artefacts, armours, numismatics, stone sculptures, manuscripts and modern paintings. Although most of the collections belong to the Nizam and Kakatiya dynasty, there are some rare collections that belong to other parts of the world such as the Egyptian Mummy and Buddhist sculptures, which have attracted people from far and near.
Location: 5-10-193, I Floor, H A C A Bhavan, P G Road, Near Control Room, Hyderabad, Telangana 500004
Timings: 10:30 AM to 5 PM
Entry fee: ₹ 10 for adults and ₹ 5 for children.
5. Railway Museum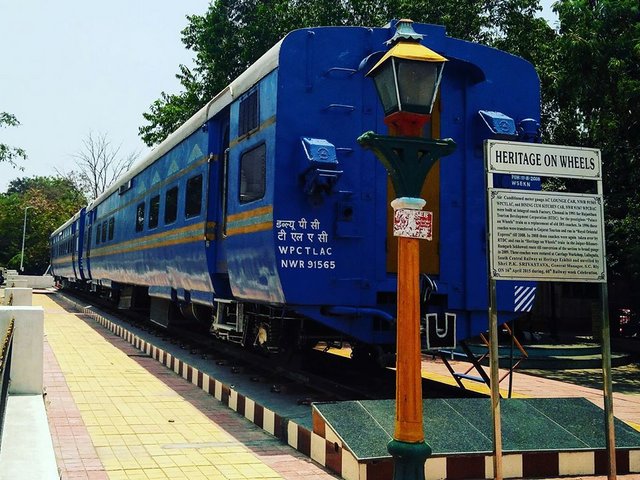 The Railway Museum of Hyderabad was inaugurated in the year 2015 to spread awareness about the rich history of railways in India. The display at the museum includes prototypes of the various locomotives, coaches, signalling equipment and many others.
While every visitor can enrich their knowledge through the display of prototypes along with relevant information, the screening of audio-visual content enhances the experience of gaining information relevant to the history and advancement of railways in the country. After stepping into the museum you will realise that the Indian Railway has had a long journey since its introduction in India.
Location: Kachiguda Station Road, Railway Quarters, Kachiguda, Hyderabad, Telangana 500027
Timings: 10:00 AM to 6:00 PM
Entry fee: ₹ 10 for adults and ₹ 5 for children.
6. Sudha Car Museum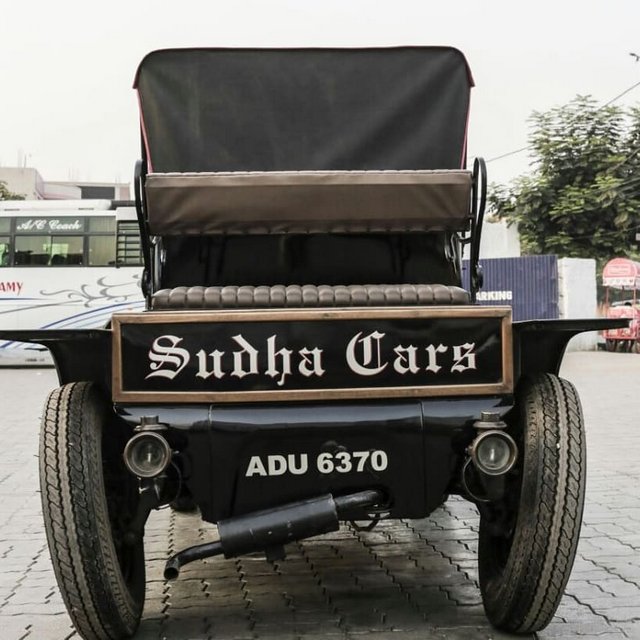 This decade-old car museum in Hyderabad has been winning the hearts of the people since its inception. Automobile enthusiasts will enjoy every moment that they spend at this unusual place. If you are not an automobile enthusiast, then this place will surely take you back with its creativity.
The interesting collection of cars at Sudha Car Museum also includes cars shaped like ordinary objects like a shoe or a handbag. In addition to these innovative cars, several vintage cars and modified cars are also displayed at the museum.
Location: 19-5-15, 1/D, Bahadurpura X Road, APHB Colony, Bahadurpura West, Hyderabad, Telangana 500064
Timings: 9:30 AM to 6 PM
Entry fee: ₹ 50 for Adults and ₹ 15 for Children
7. Mythology Museum Surendrapuri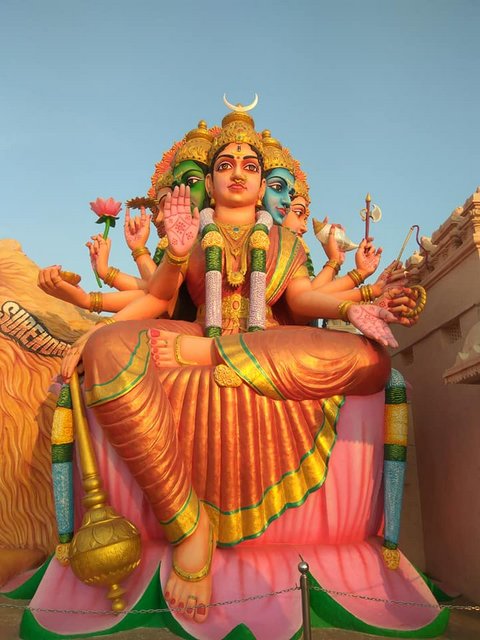 Kunda Satyanarayana Kaladhamam, popularly known as Mythology Museum Surendrapuri is a unique museum in Hyderabad. This is the first spiritual and mythological museum in India which has a pathway of about 3 kilometres long.
There are several sculptures and statues within the premises of the museum that depict the historic events from Ramayana, Mahabharata and Bhagavatam. In addition, one can also witness the important events from the life of Buddha through the beautiful sculptors.
Panchamukha Hanumadeshwara Temple, Nagakoti, Navagraha and Sapta Lokas are some of the prominent attractions at Mythology Museum Surendrapuri.
Location: Surendrapuri, Yadadri Road, Bhuvanagiri, Telangana 508115
Timings: 9 AM to 7 PM
Entry fee: ₹ 350 for adults and ₹ 300 for children below 10 years. There is no entry fee for children below 5 years of age.
8. Village Museum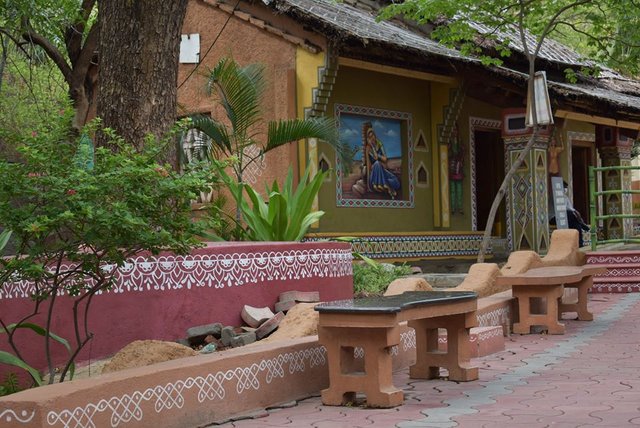 Village Museum at Shilparamam is a unique museum in Hyderabad to witness the modest rural life. Also known as Rural Museum, it gives you a glimpse of the rural lifestyle of farmers as well artisans. The lush greenery at Shilparamam adds on to the traditional ambience of the place.
The baked-clay and thatched roofed huts have several life-sized sculptures depicting the scenes from everyday rural life, which help you understand it better. It is mesmerising to see the simple and basic things that only form an essential part of their rustic lives.
Location: Hi Tech City Main Road, Madhapur Rd, HITEC City, Hyderabad, Telangana 500081
Timings: 10:30 AM to 8 PM
Entry fees: ₹40 for adults and ₹40 for children
9. Jagdish and Kamla Mittal Museum of Indian Art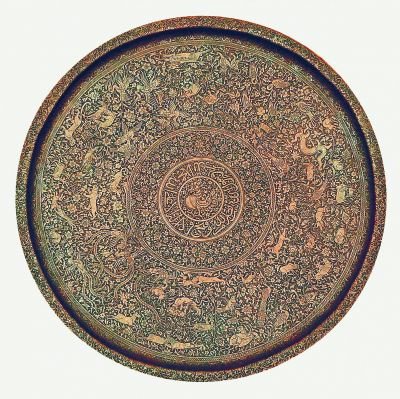 Jagdish and Kamla Mittal Museum of Indian Art is a one-of-a-kind museum in Hyderabad. This museum contains the personal art collection of Jagdish Mittal and Kamla Mittal, his wife. The Padma Shri awardee, Jagdish Mittal, has been collecting artefacts for the past few decades; some rare pieces of art date back between 1st century BC and 1900 AD.
Miniature paintings, manuscripts, antiques made of ivory, glass, jade, Islamic calligraphy, terracotta pieces, wood carvings, and textiles form an integral part of their collection. The museum's collections expand to more than 2000 objects, which will amaze every art lover who visits the museum.
Location: 1-2-214/6, Gaganmahal Road, opposite GHMC Ward Office, Raja Manohar Colony, Himayatnagar, Hyderabad, Telangana 500029
Timings: 9:30 AM to 4 PM
Entry fee: Free entry
10. Nehru Centenary Tribal Museum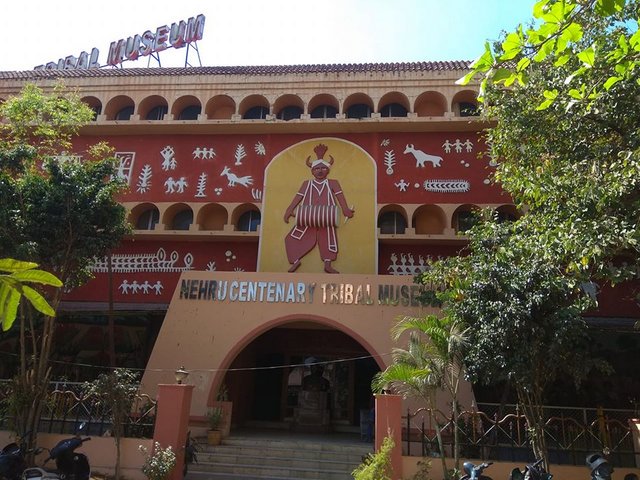 Spread across two floors, Nehru Centenary Tribal Museum near Banjara Hills celebrates the lives of the different tribes from Andhra Pradesh. The life-like sculptures, photographs and audio-visual stories help you gain a better understanding of the tribal lifestyle and their history of the state.
Indigenous tools such as bird and rat traps, bows, arrows and other hunting equipment and wooden musical instruments are some of the attractive displays at Nehru Centenary Tribal Museum.
Location: Owaisi Pura, Masab Tank, Hyderabad, Telangana 500028
Timings: 10:30 AM to 5 PM. Closed on Sunday.
Entry fee: ₹ 10 per person.
11. Natural History Museum at Nehru Zoo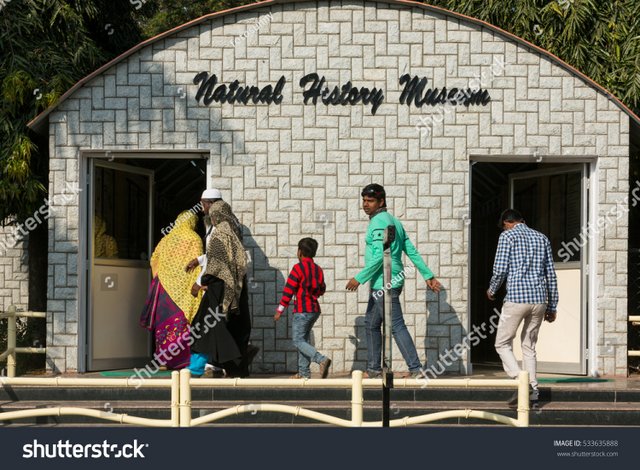 Nehru Zoological Park in Hyderabad is not only one of the most popular tourist destinations in the city but also equally popular amongst the nature lovers of the city. Nestled within the zoo, the Natural History Museum is one of the most popular places for children in Hyderabad.
The Natural History Museum provides information about the history of different species of animals with the help of life-sized figures. The statues represent several extinct and endangered species, which can be absolutely amusing for children. Along with statues, there are several exhibits that inform visitors about the importance of different animals and birds displayed at the museum.
Location: Nehru Zoological Park, NH 44, Bahadurpura, Hyderabad, Telangana 500064
Timings: 8:30 AM to 4:30 PM
Entry fee: ₹ 20 for Adults and ₹ 10 for Children
Conclusion
These museums in Hyderabad are a treasure house of information. Not only children, even adults will enjoy their time at these museums. It is often considered that by visiting museums you can encourage your children to think out of the box and make them look beyond academic books.
If you have visited any of the above-mentioned museums before, then please share your experience in the comment section below. Also, if you know any other interesting museum in Hyderabad, then do let us know by commenting below.
Image Sources: Facebook, Instagram and Shutterstock.
Latest posts by Fateha Firdaus Barbhuiya
(see all)