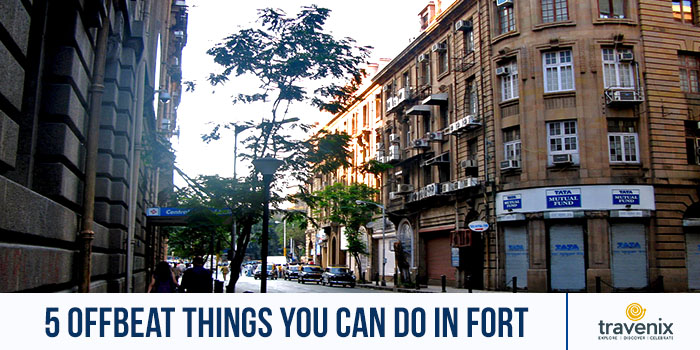 5 Offbeat Things You Can Do In Fort
From Chhatrapati Shivaji Maharaj Terminus to Flora Fountain, Fort is full of beautiful Victorian and Art Deco buildings. All these popular landmarks are on every traveler's list in Mumbai, but if you are the kind who looks out for some hidden gems wherever you go, Fort has a lot more to offer.
Explore A Different Side Of Fort
The best way to explore Fort area is on foot, so pack up your sneakers, grab a water bottle, and march on. Let Fort bring to you a whole new quirky side of Mumbai. Here are some of the offbeat things you can do while you're in Fort:
1. Check Out Vintage Cameras
Fort is a heaven for all those who love cameras. Whether you're an amateur or a professional photographer, Fort's Camera Street has something for everyone. From high-end professional cameras to rare vintage cameras, you'll find it all there.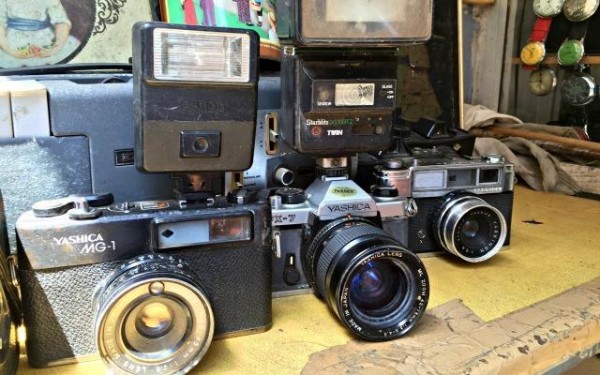 Some of the shops there are more than 40-50 years old and are known to provide the best products at the cheapest rates. If buying a camera is out of your budget, ask them for rental options; you'll find a lot of variety in them too.
Where: KK Road, Bora Bazar Street, and Null Street near CST
2. Get Your Face Printed On A Stamp
Everyone looks out for a unique souvenir to take back from their trip to Mumbai. How about postal stamps, with yours or a friend's face on it?  The General Post Office in Mumbai has a special 'My Stamp' service that allows you to personalize postal stamps.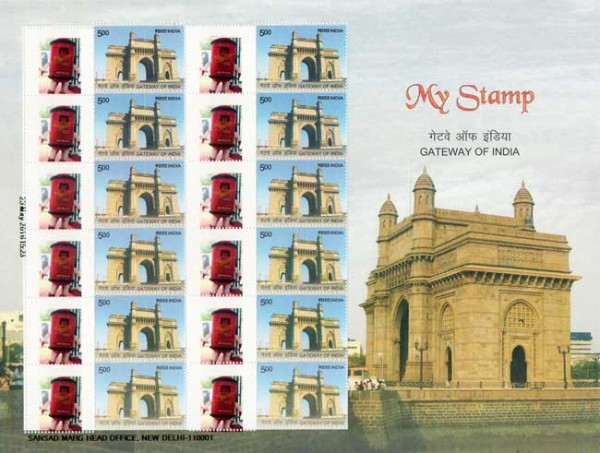 All you need is a soft or a hard copy of a photo that you want to get printed on the stamp. Their philately department advises everyone to choose single portraits for the best results, so choose your photo accordingly. Next, you can choose a theme to go along with your photo. Taj Mahal, Ajanta Caves, Gateway Of India, and lilies are some of the most popular themes there. In just 10-15 minutes, you'll get your personalized stamp ready!
Where: Mumbai General Post Office, Chhatrapati Shivaji Terminus Area, Fort, Mumbai
3. Explore The Street Sex Toy Market
Anything that is remotely related to sex is talked about in hushed tones. On the contrary, at Fort in Mumbai, you'll find street side shops selling the kinkiest of sex toys out in the open. There are no inhibitions about it. Go to any shopkeeper, and they'll tell you about all the sex toys they have without batting an eyelid or caring about passing judgments.
You'll find vibrators, lubricators, and other massagers there easily. It's definitely one of those unique things which you won't find in any other city in India.
Where: Footpath near Kitab Khana, Flora Fountain
4. Visit CST Railway Heritage Museum
While CST station's grand façade and its status as a UNESCO World Heritage site make it a popular destination for tourists in Mumbai, its museum does not enjoy the same attention. With a magnificent high staircase and bird engravings on all its walls and pillars, the museum is a fine example of grand colonial-era architecture.
The museum has an old charm and the telegraph machines, old books, brass bells, vintage telephones, old railway engines, and other artifacts only add to it. Take their guided tour; it is amazing to learn how the mechanism works in the CST clock tower.
Where: Chhatrapati Shivaji Terminus Area, Fort
5. Get To Know More About A Secret Society
Ever wanted to become a part of a secret society? You can at least get close to one at Fort in Mumbai. The Freemasons, who are regarded as the world's largest closed-door fraternity have their Mumbai headquarters in Fort. The Masonic Hall, which is a 120-year-old heritage structure, is open only to members.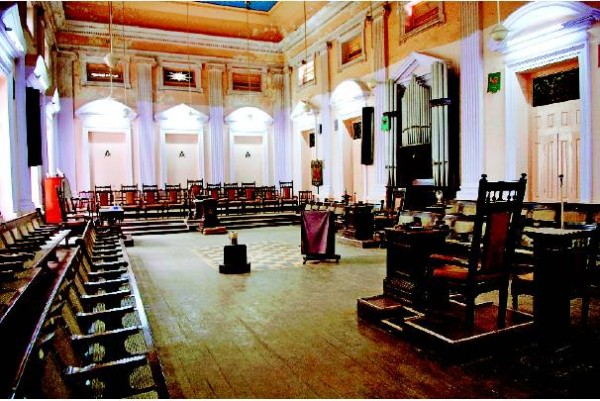 But in 2016, on the occasion of the group's 300th anniversary, they opened the doors to the general public and even offered guided tours. You can only be a part of the group if you know someone who is already a member. If you are interested in joining them, go to the Goose & The Gridiron Cafe. It's associated with the secret society, so you might find someone to help you there.
Where: Opp, Sterling Cinema
Which other offbeat things have you done in Fort? Tell us about your experience in the comments section below.
Image Credits: WhatsHot Delhi NCR, Indian Philately Digest, Daily.Social, Museums of India, Freemasons For Dummies
Latest posts by Vibha Sharma
(see all)