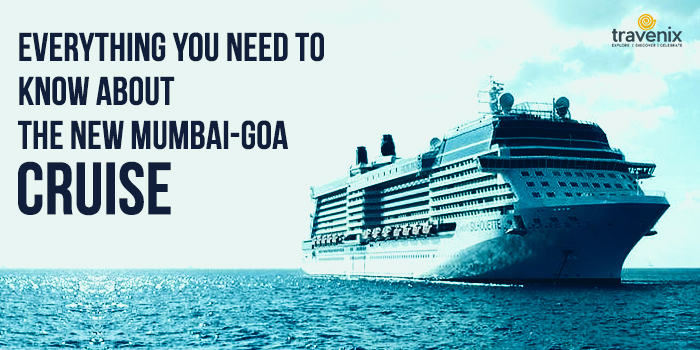 Everything You Need To Know About The New Mumbai-Goa Cruise
India is set to get its first passenger cruise ship service this October. Angriya, a seven-storeyed luxury cruise ship will ferry passengers between Mumbai and Goa from October 24 this year. This much awaited cruise service has already started taking bookings. Before you start planning your next Goa trip, here are a few things you should know about the new Mumbai-Goa Cruise.
How Much Does The Mumbai-Goa Cruise Cost?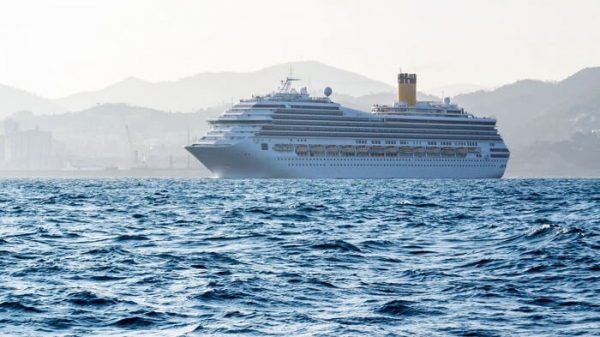 The Mumbai-Goa cruise journey is for those who want to experience luxury. So, it is not surprising that the price is almost double than what an air ticket from Mumbai to Goa would cost you. The price for a one-way ticket in this premium sailing service starts from Rs 7,000 and goes up to Rs 12,000. The cruise offers dorms, luxury rooms, bunk rooms, and suites, all of which have different price structures.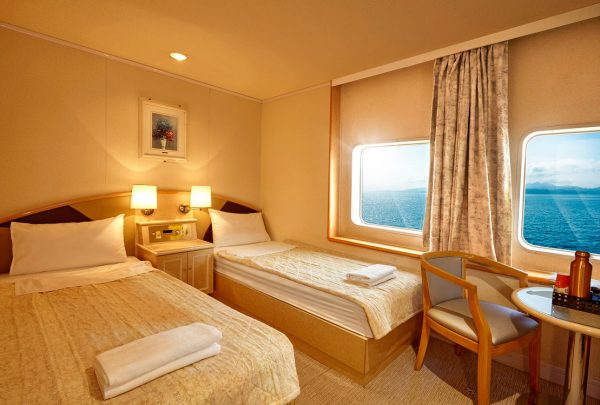 How Long Is the Journey From Mumbai To Goa On The Cruise?
Angriya will start its journey from Mumbai at 5pm and reach South Goa's Mormugao Port at 9am. This 16-hour journey will be non-stop and has been planned in such a way that passengers can enjoy sunset as well as sunrise from the cruise.
The cruise service will run on alternate days between Mumbai and Goa after it begins its operations. In some reports, officials from Angriya's marketing team have said that the cruise may halt at Goa for more than a day on some days. They plan to throw small parties at the port so that passengers can have a good time.
Which Facilities Does The Mumbai-Goa Cruise Have?
The 400-passenger carrier, which has 104 cabins, is equipped with a number of entertainment options to keep the guests entertained. Along with two restaurants and six bars, it also has a lounge and a separate reading area for book lovers. Its infinity pool is designed to make guests feel as if they're taking a dip in the sea.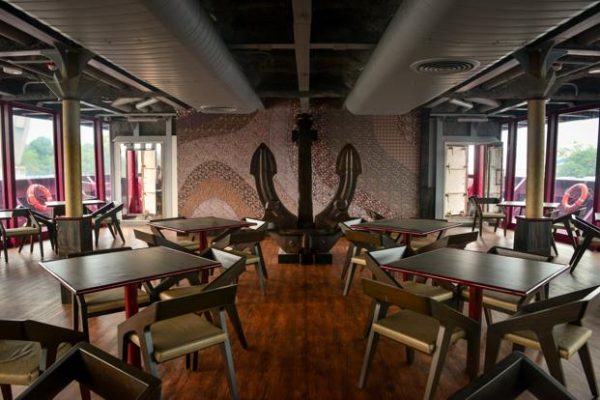 There is a lot to keep you entertained. However, the food options on board are quite limited. You can expect a wholesome Konkani buffet along with some Chinese and Continental food options. For a la carte, they have some options in finger foods.
More About Angriya
The cruise ship has been named Angriya after the first Maratha Navy Admiral, Kanhoji Angre. Incidentally, there is also also a coral reef that goes by the name of Angria in Vijaydurg, Maharashtra.
The cruise is a refurbished version of an old vessel which used to ferry passengers between Tokyo and Ogasawara Islands in Japan.
The vessel, which is 133m long, has eight types of accommodation facilities and will be supported by a 70-member crew.
What do you think about the Mumbai-Goa cruise service? Please share your views in the comments section below.
Image Credits: The Hindu, Live Mint, Conde Nast Traveller India
Latest posts by Vibha Sharma
(see all)