Authentic Korean Restaurants in Hyderabad
Many of us have been completely taken away by Korean culture, particularly its mouthwatering cuisine, thanks to our unrivaled passion for BTS and Korean dramas. Their cuisine is alluring, whether toktokkie, a Korean snack, or Poppi, a confection made with melted sugar, baking soda, and kimchi chigae. Don't worry if you're from Hyderabad and yearn for a Korean dinner because Korea is now closer than you think, thanks to our city. If you are looking for a suitable place to feast Korean cuisine at, you can search for "Korean restaurant near me". We have compiled a list of the top restaurants in Hyderabad serving Korean cuisine.
Top Authentic Korean Restaurants in Hyderabad
From offering fiery appetizers to stomach-filling main courses, these restaurants have it all. Not only do they serve authentic Korean cuisine, but they also treat the customer with exceptionally excellent customer service. Some popular Korean restaurants in Hyderabad are:
1. Goguryeo Restaurant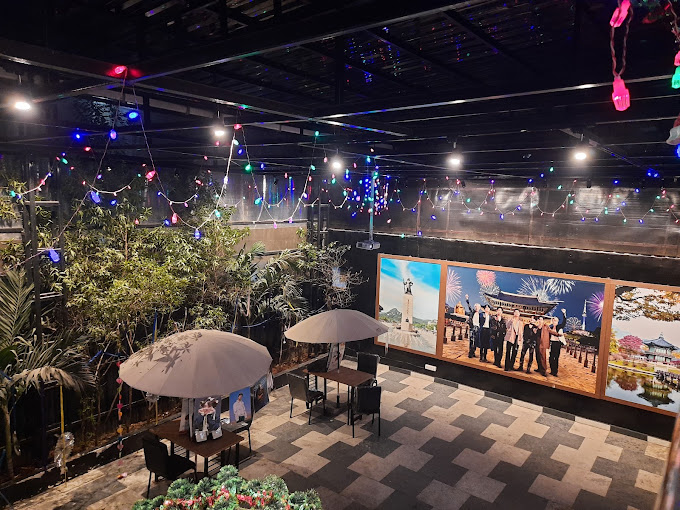 Goguryeo Restaurant in Hyderabad stands as a beacon of authenticity in Korean cuisine. As you step into this culinary haven, you are immediately transported to the vibrant streets of Korea, not just in ambiance but in the very essence of their dishes. The restaurant prides itself on staying true to the roots of Korean gastronomy, offering a genuine experience for enthusiasts and first-timers alike.
Location: Hitech City
Address: Plot 51, Vittal Rao Nagar Rd, HUDA Techno Enclave, HITEC City, Hyderabad, Telangana 500081
2. Chubby Cho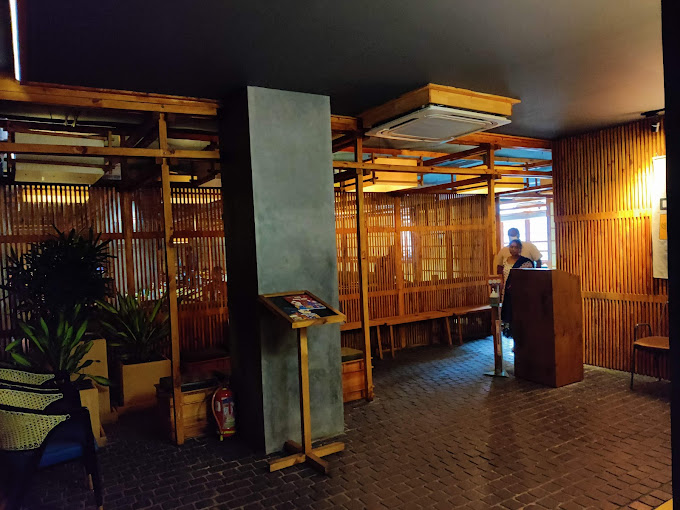 This famous and iconic Hyderabad Korean restaurant serves authentic Korean food, undoubtedly a must-try. The menu at Chubby Cho is a meticulously crafted tour through the many flavors of Korea. Each meal, from the well-known Bibimbap to the searing Bulgogi, is a work of art that has been painstakingly made with traditional ingredients and methods.
Location: Jubilee Hills
Address: Plot No. 1335/A, 3rd Floor, Rd No. 45, Jubilee Hills, Hyderabad, Telangana 500033
3. 7 Sisters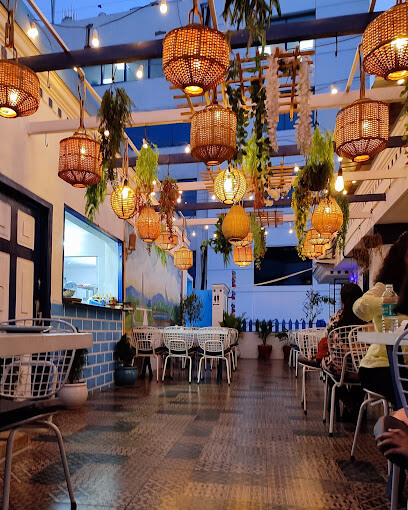 The vibe and the food at 7 sisters is top-notch and unbeatable. This rooftop restaurant in Hyderabad is undoubtedly a great choice for your first date. With great food and a romantic ambiance, everything will go smoothly. Every meal, from the well-known Kimchi to the hearty Kimbap to the hot yet tasty Tteokbokki, is proof of the depth and authenticity of Korean cuisine at this place. Additionally, you can also enjoy dishes of other cuisines as well.
Location: Banjara Hills
Address: Street No. 4, Resham Bagh, Banjara Hills, Hyderabad, Telangana 500034
4. Haiku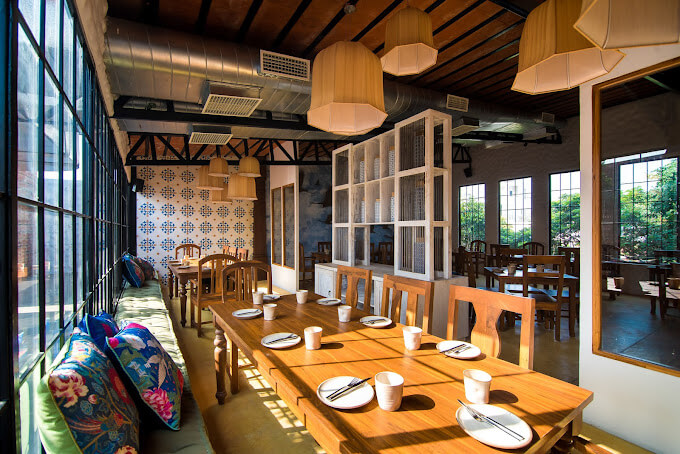 Haiku is renowned for its unrelenting dedication to providing a superb and wholly authentic Korean dining experience. Every dish prepared at Haiku follows traditional Korean recipes and is flavored authentically with Korean ingredients and spices that are imported from Korea. Haiku's menu features various Korean delicacies, from conventional dishes like Bibimbap and Bulgogi to lesser-known regional specialties and creative fusion dishes. There is something to suit every palate, thanks to the variety of options.
Location: Banjara Hills and Gachibowli
Address: Above GoodEarth, 686/D, Road No. 12, Banjara Hills, Hyderabad, Telangana 500034
Address: Ramky Grandoise Beside Ramky Towers, opposite Rolling Hills, Gachibowli, Hyderabad, Telangana 500032
5. YakSya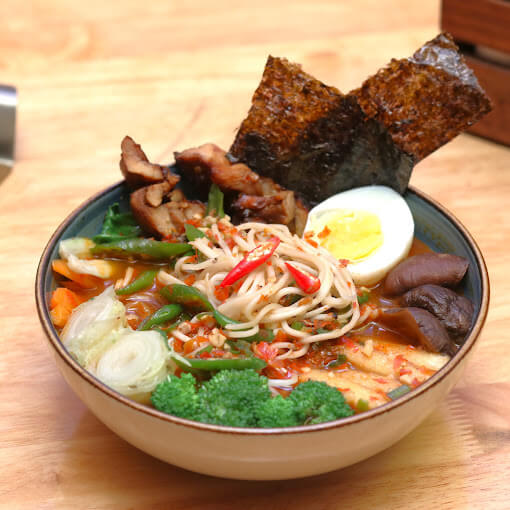 YakSya's commitment to presenting authentic Korean flavors is unparalleled. The culinary team meticulously follows age-old Korean recipes and utilizes imported ingredients to ensure every dish encapsulates the genuine essence of Korean cuisine. The service at YakSya is as exemplary as its cuisine. The attentive staff, well-versed in Korean cuisine, guide diners through the menu, suggesting perfect pairings and ensuring a seamless dining experience. This Korean food restaurant in Hyderabad has a great ambiance which has been tastefully designed to reflect Korean culture, allowing patrons to immerse themselves in the Korean dining experience.
Location: Banjara Hills
Address: Road No. 8, Zahara Nagar, Banjara Hills, Hyderabad, Telangana 500034
6. Asian Treat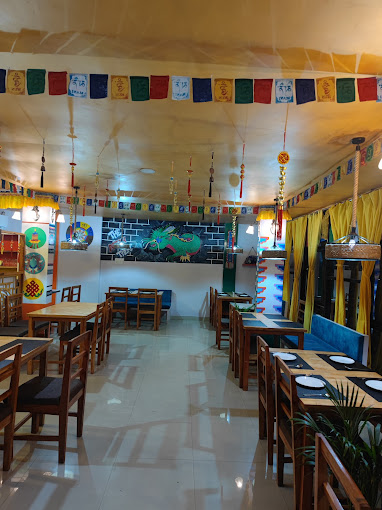 By offering advice and recommendations to customers, the attentive and professional staff at Asian Treat enhances the eating experience and ensures everyone has a rewarding and happy time there. This place is a must-try, with delicious bursts of Korean flavors served with every dish. It makes a great choice for anyone looking for an excellent atmosphere for a date or just a regular night out with friends.
Location: Banjara Hills
Address: 4th floor, ASIAN TREAT (Restaurant & Cafe, Road No. 14, opposite to STATE BANK OF INDIA, Venkat Nagar, Banjara Hills, Hyderabad, Telangana 500034
Final Words
In conclusion, the popularity of Korean food has grown recently in Hyderabad, a city known for its wide variety of food choices. The emergence of authentic Korean eateries has given the city's culinary scene a new depth. The businesses mentioned above are legitimately recognized as the top Korean restaurants in Hyderabad thanks to the regular acclaim and devoted patronage they receive. These genuine Korean restaurants in Hyderabad guarantee a memorable journey through the bright and delightful world of Korean flavors, whether you're an avid fan of Korean food or a beginner eager to explore.