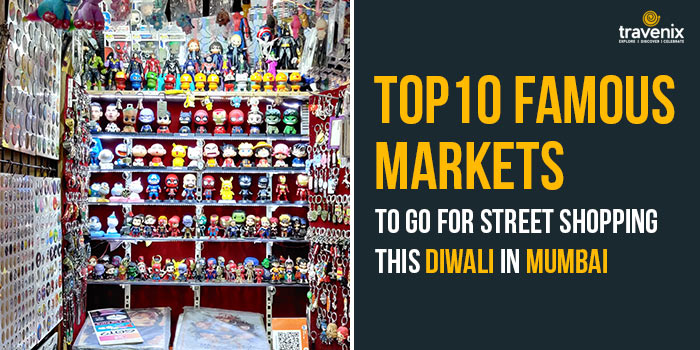 10 Famous Local Markets for Diwali Shopping in Mumbai – Wholesale Markets
Finally, Diwali is upon us. It is one of the most anticipated festivals of the year after Durga and Dussehra celebrations. It is known as the festival of lights, celebration, and happiness. The festival brings with it a new wave of excitement in everyone in India. Mumbai doesn't shy away from expressing its love for the festival. The whole city is covered in lights, decorations that catch the eye and some beautiful and colorful rangolis.
Mumbaikars leave no stone unturned while celebrating the festival of Diwali. This includes some of the most buzzing and vibrant Diwali markets all over Mumbai; but before we dive into that, let's see why Diwali is celebrated.
Why Is Diwali Celebrated?
The festival of lights marks the return of Lord Ram to Ayodhya after defeating Ravana, according to the Ramayana. To celebrate the return of their king, the citizens of Ayodhya lit candles all over the city. This led to the beginning of the celebration of Diwali and has been a long-standing tradition in India since. Diwali is also celebrated by praying to the Goddess of wealth, Lakshmi through Lakhsmi Pujan. What follows Diwali is the Hindu New Year, which people celebrate by visiting their relatives and distributing sweets.
Best Street Shopping Areas For Diwali In Mumbai
There is no shortage of places in Mumbai for you to complete your Diwali checklist. There are many markets and shopping streets in Mumbai which will let you fulfill your Diwali shopping spree, and that too within budget! Check out our list of markets that are a must-visit this festive season:
1. Crawford Market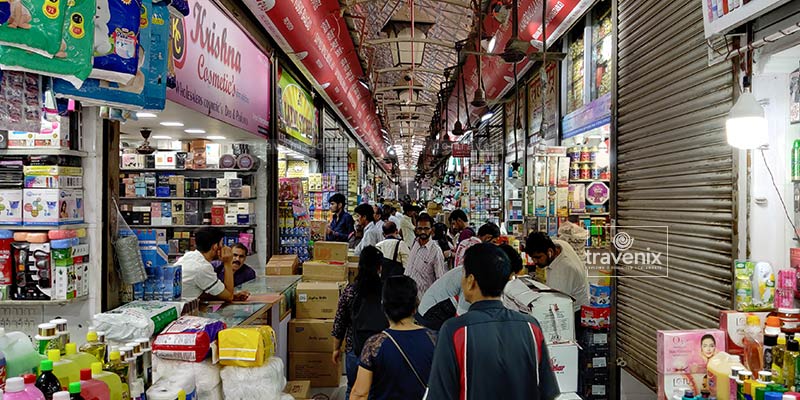 One of the oldest and most widely recognized markets in Mumbai, Crawford Market never disappoints. Situated in South Bombay near CSMT, this has been a cross-generational favorite among Mumbaikars. Established in 1869, it has been a hub of wholesale items and continues to flourish to this day.
It is the perfect place to do your Diwali shopping or and buy gifts. Be it clothes, jewelry, dry-fruits or sweets, Crawford Market has got it all. You'll find the prices here are cheaper than other places and retail stores. Make sure to buy some lights and decorations from here as you'll save a good amount of money.
Address: Crawford Market, Near Kalbadevi, Mumbai
Famous For: Clothes, Jewellery, Dry Fruits
2. Mangaldas Market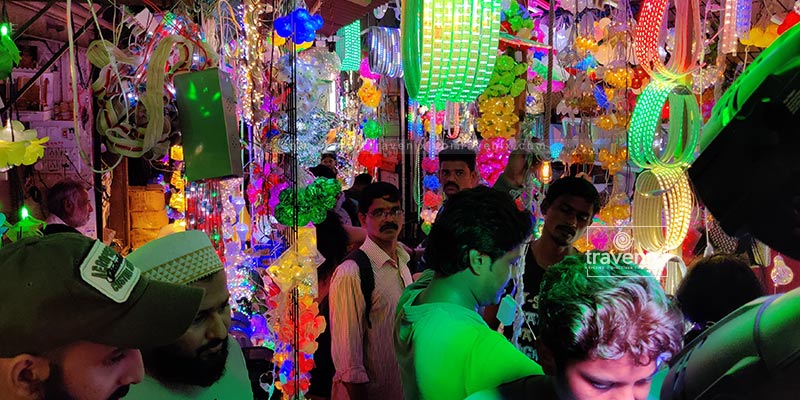 If you don't find what you're looking for elsewhere, drop by Mangaldas Market. Located near Crawford Market, this is another shopping gem in Mumbai. Diwali is incomplete without some new clothes for your loved ones. However, they can cost quite a lot. You'll easily get fabrics and clothes at Mangaldas Market for a cheaper rate. Don't forget to haggle a bit to get the best price here.
Address: Mangaldas Market, Kalbadevi, Mumbai
Famous For: Fabrics, Clothes
3. Irla Market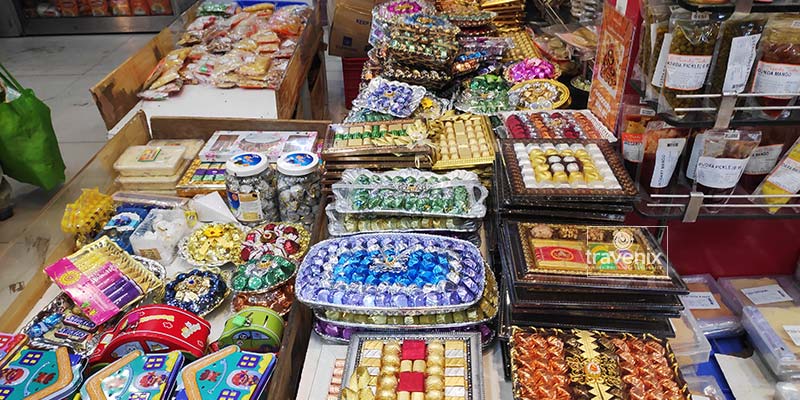 You can go to town while Diwali shopping without actually having to go to town. Irla Market in Vile Parle is the perfect place for western suburbanites to do their Diwali shopping. Score all your Diwali essentials, such as clothes, lights, diyas, lamps and more from here. It is a popular market so expect some crowds or finish your Diwali shopping early!
Address: Irla Market, Vile Parle West, Mumbai
Famous For: Clothes, Lights, Diyas
4. Hindmata Market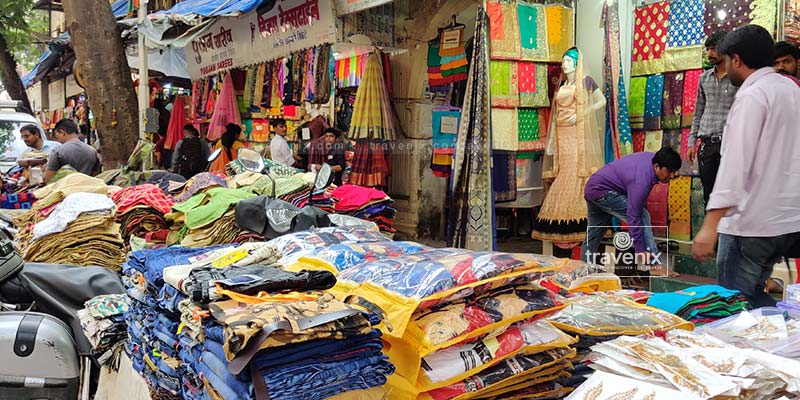 Hindmata Market in Dadar is known as the hub of shopping. Get your hands on some of the most exquisite sarees, salwars, suits and more at a wholesale rate. This makes Hindmata Market the perfect destination for gift shopping as you won't burn a hole in your pocket after shopping here and walk away with good quality clothes.
Address: Hindmata Market, Dadar East, Mumbai
Famous For: Sarees, Traditional Clothes
5. Lamington Road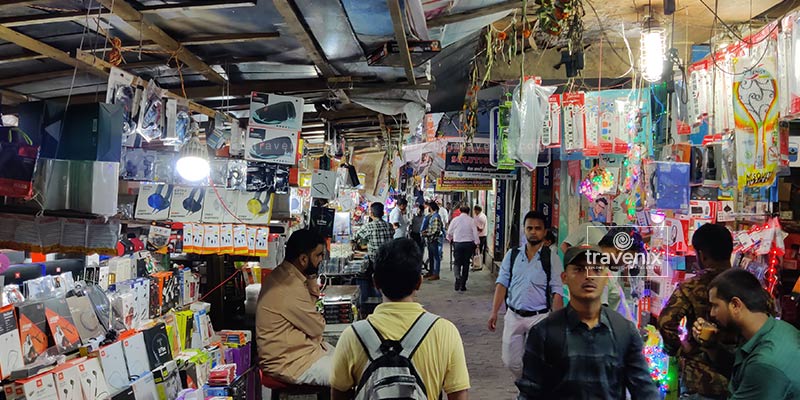 Do you want to buy an electronic item for yourself or a loved one this Diwali? Skip online shopping and make your way to Lamington Road, Grant Road. This market is known for its electronic goods. (Viagra) You can easily get your hands on the electronic device of your choice at a good rate here. There will be some haggling involved but since it's an electronic market, you can't expect a big difference, but you'll still be walking away with a good deal.
Address: Lamington Road, Grant Road, Mumbai
Famous For: Electronics
6. Lohar Chawl
Another gem from the sisterhood of Crawford and Mangaldas market neighborhoods, Lohar Chawl is a well-known market in Mumbai. Diwali is incomplete without lights, and to get the best price on them, make your way to Lohar Chawl. You'll find hundreds of varieties of lights, lanterns and more to brighten up your festive spirit. Don't forget to check out some traditional diyas and rangoli colors that are sold as well.
Address: Lohar Chawl, Kalbadevi, Mumbai
Famous For: Lights, Lanterns
7. Zaveri Bazaar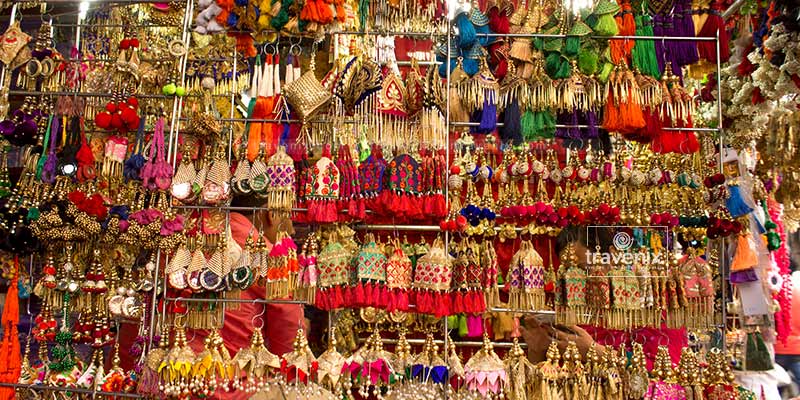 If you haven't guessed from the name already, Zaveri Bazaar is your go-to destination for any sort of jewellery shopping. Located in Bhuleshwar, this bazaar is the most popular jewellery market in Mumbai. Over 60% of all gold trading and dealings happen here, which explains the popularity. You'll have tons of options to shop from and hundreds of willing jewellers welcoming you to buy from them.
Address: Zaveri Bazaar, Kalbadevi, Mumbai
Famous For: Gold and Artificial Jewellery
8. Hill Road, Bandra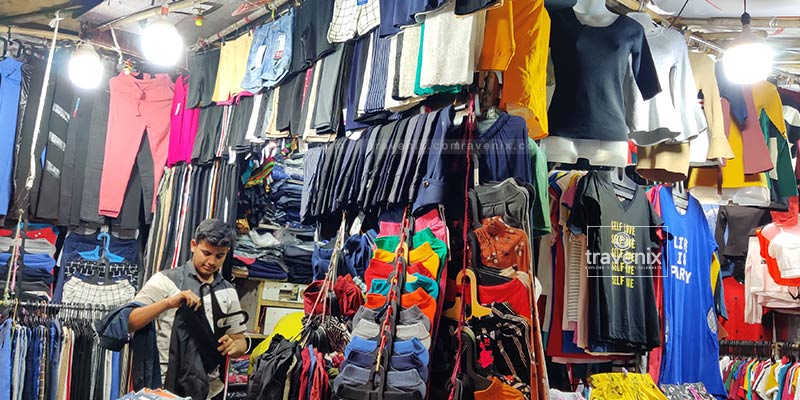 Get your hands on some quality lights and lanterns in this posh locality. Located in Bandra, Hill Road is a go-to place for budget shoppers. Apart from lights, you'll also see many makeshift clothing shops, which after haggling will give you a good deal on your favourite trendy clothing items. Don't forget to buy some accessories as well, Hill Road is famous for womenswear and women's accessories that can beat any online or retail stores with its collection of styles.
Address: Hill Road, Bandra West, Mumbai
Famous For: Clothes and Accessories
9. Heera Panna Shopping Centre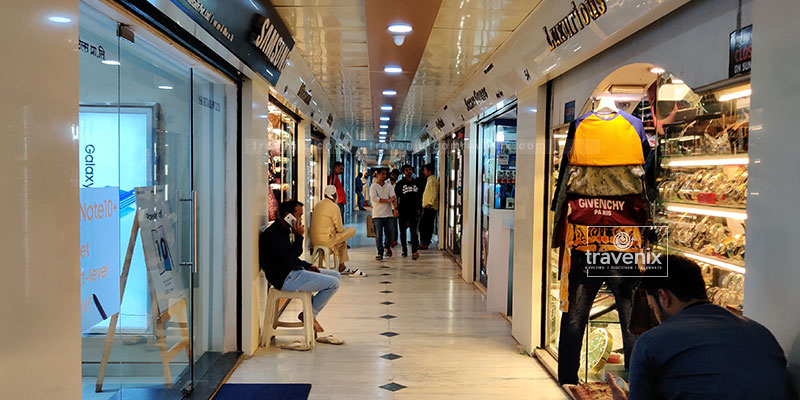 Located opposite Haji Ali, Heera Panna Shopping Centre is a popular market for Mumbaikars. You can get your hands on clothes, watches, accessories, electronics and more all under one roof. Prices are usually fixed, although they are much less than what you would get elsewhere. These are what are commonly known as 'first-copy' or 'off-brand' items that definitely give you a bang for your buck.
Address: Opposite Haji Ali Dargah, Worli, Mumbai
Famous For: Clothes, Gifts, Electronics,Perfumes
10. Colaba Causeway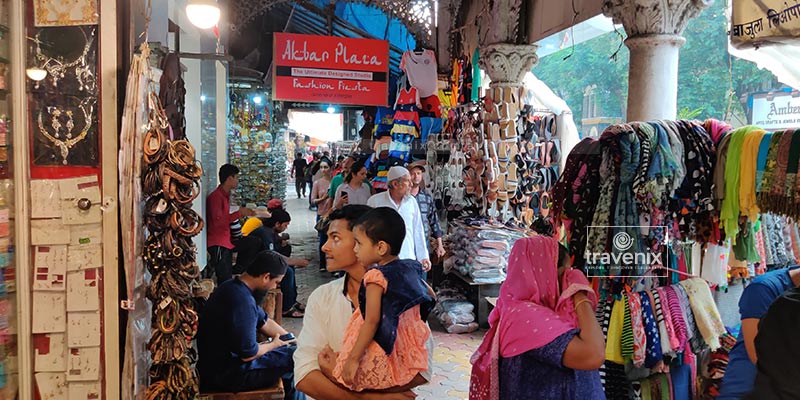 Colaba Causeway is a popular destination for street-shoppers and fashion enthusiasts. Like any other shopping street, this too lights up during Diwali. This is one of the best destinations to buy western wear, accessories at a low price. You will have to extensively haggle, but the deal would definitely be worth it, especially when you're shopping for a festival as big as Diwali.
Address: Colaba (Shahid Bhagat Singh Road), Mumbai
Famous For: Clothes and Accessories
In Conclusion
Whether you're shopping for clothes, lights, dry fruits or imported food items, these markets are there for all your needs and that too within your budget! Make the most of these markets and enjoy the festival of Diwali with all the buzz and joy that it deserves! We hope this list will help you with your Diwali shopping and give you a reason to go all out and shop to your heart's content for yourself or your loved ones.
What is your favorite Diwali shopping spot? If you think we missed out on some shopping street or market, feel free to leave a recommendation or a suggestion down below!
Video Coverage:
Latest posts by Vibha Sharma
(see all)