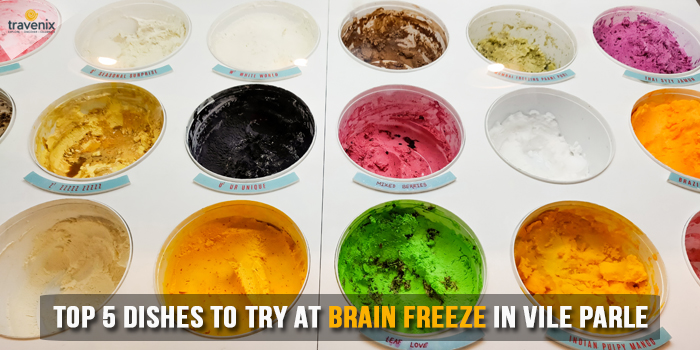 Top 5 Dishes To Try At Brain Freeze In Vile Parle
If you're the kind of ice-cream lover who is constantly on the lookout for the newest and best ice-creams in town, we've got something for you. Brain Freeze in Mumbai has some of the most unique ice-cream combinations out there. From bubblegum and cotton candy ice-cream to electric espresso, their flavors scream of novelty.
Ice-cream Lovers, Listen Up!
They've got a lot of options, but if those aren't enough to impress you, you could even choose your own bar. From toppings to the flavors, you can customize everything according to your taste. We tried it out along with some of their other dishes. Here is what we think about the food experience at Brain Freeze:
1. Matcha Waffle
At one glance, Matcha Waffle looks like just another chocolate waffle. That's because the waffle is covered with chocolate and topped with a scoop of ice-cream. Sounds like your regular chocolate waffle, right? But dig into it and the rich taste of matcha will take your taste buds by surprise. It's a unique waffle combination that has all flavors that work well together.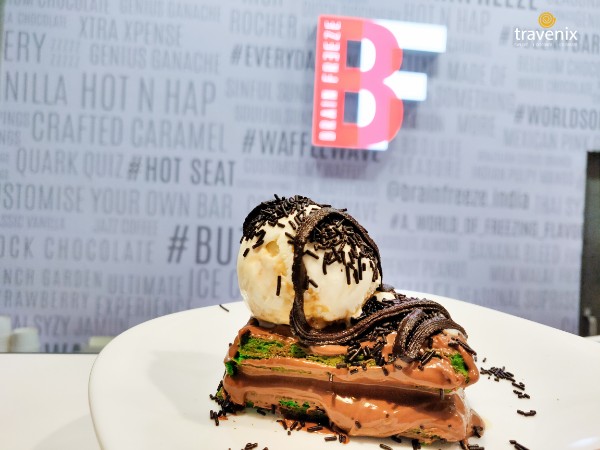 2. Make Your Own Bar
There is no way you are not going to like this one. After all, you get to choose the flavor, toppings and the sauces. You can let your creativity run wild and try the wackiest of combinations with this one. We were in the mood for something really chocolatey, so we settled for a more mainstream combination. With chocolate, white chocolate chips and rainbow sprinkled, this one was a treat we couldn't get enough of. We absolutely love the concept of this one!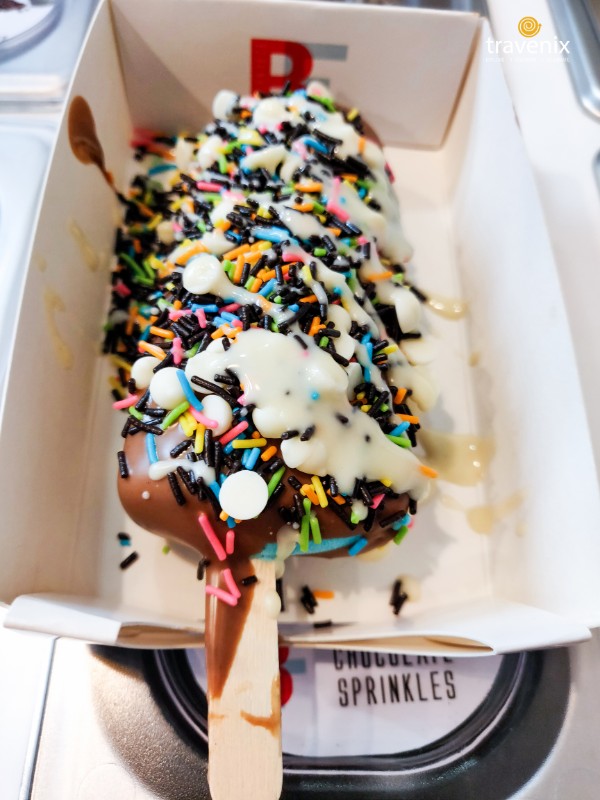 3. Shake In Love
If chocolate gets you hearty-eyed, Shake In Love is the best pick for you. It's not just a milkshake, but an avalanche of chocolate. This chocolate milkshake comes with brownie, whipped cream, choco rolls, and sprinkles. It's a chocolaty treat that can lift up your spirits when you're getting particularly irritable.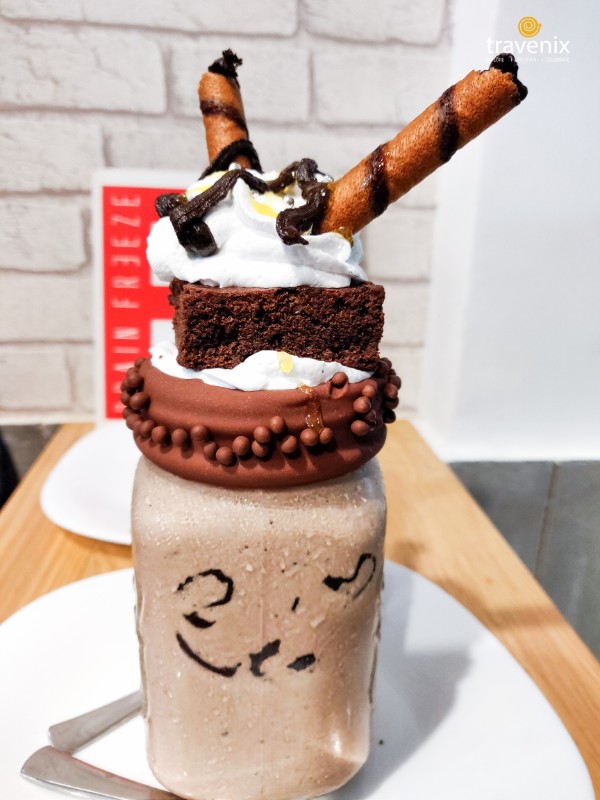 4. Hot Seat
This dessert is much like a sizzling brownie with some added toppings, minus the sizzle. It's more about the toppings on it. t's visual appeal make it like sizzling brownie's glamorous cousin. At the bottom is a bed of crumbly brownie that makes the 'hot seat' for the rest of the dessert. It is topped with vanilla ice cream, chocolate, and sprinkles which add in the creamy and chocolaty punch. Overall, a delightful dessert.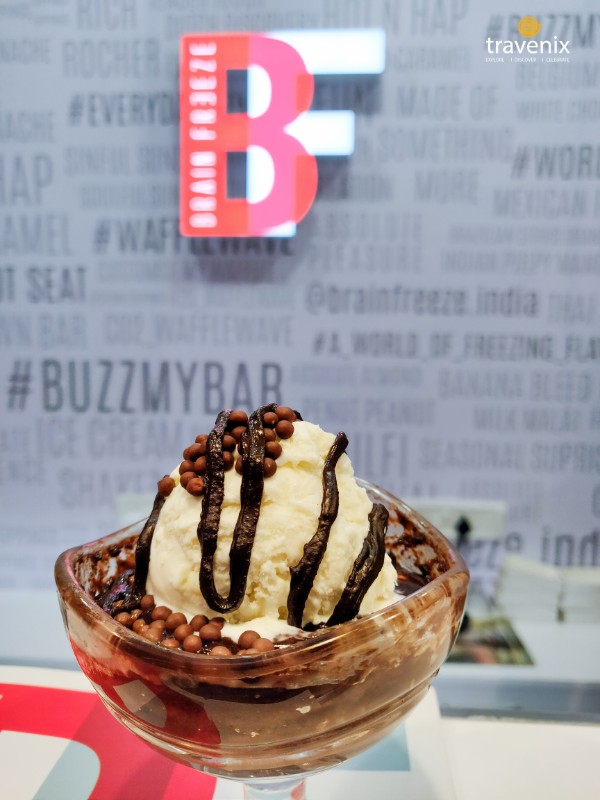 5. A To Z Ice-creams
At Brain Freeze, the sheer variety of ice-creams can overwhelm you. They have a different flavor for each alphabet of the English language! With flavors like Electric Espresso, Paan, Saffron, Figs, Dutch cocoa, and others vying for your attention, it can be really overwhelming to decide which one to get. The A To Z ice-cream concept is something that will keep us coming for more.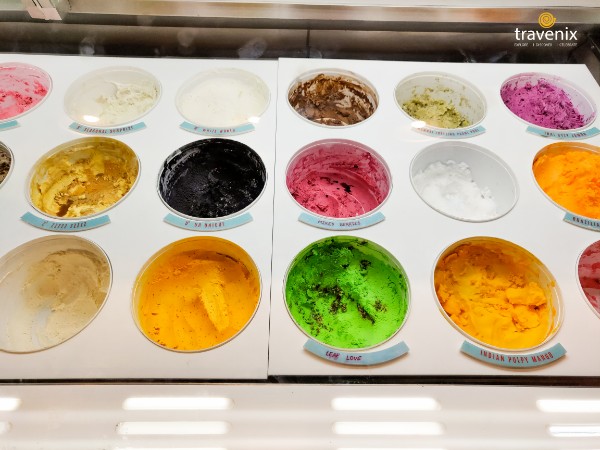 If you want to try any of these dishes, check out Brain Freeze outlets at Mulund, Vile Parle, Goregaon, Kandivali, Powai, Borivali, or Kharghar. Have you tried their ice-creams already? Tell us about your food experience in the comments section below.
Latest posts by Vibha Sharma
(see all)