Top 4 Boat Race Clubs in Mumbai for Boating Enthusiasts
Mumbai has a long history of boats and sailing. Did you know that the first race was held in 1830? That's 189 years ago! This centuries-old tradition has been held up by various clubs in Mumbai that organize regular races and excursions. These clubs signify the spirit of adventure, luxury, and class which has been passed down from generation to generation. Luxury sailing and boat racing are found all across the world.
Mumbai, even with the absence of a formal marina has managed to develop a culture of boat-sailing and yachts. Most of these clubs are present in South Bombay, which was and still is home to many influential and well-to-do personalities with a taste for sailing. The culture of boat racing was brought to Mumbai by the Britishers and what is left now is a remnant of a luxury recreation activity of the rich.
Enjoy Boating in Mumbai
We'll be having a look at some of the top boat race clubs in Mumbai which have helped uphold the tradition and culture of boat racing and sailing. These boat clubs often come with a hefty price tag and can go upwards of 25 lakhs for a membership!
1. The Royal Bombay Yacht Club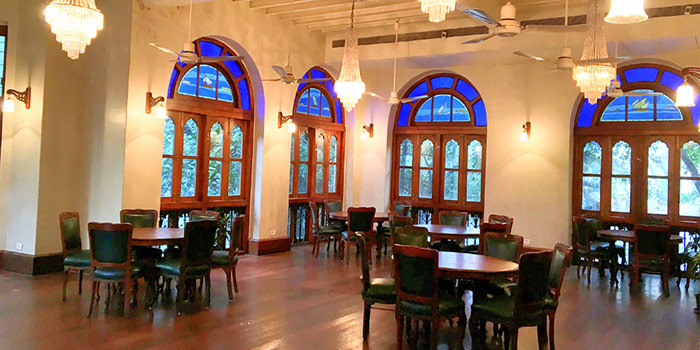 The Royal Bombay Yacht Club is one of the oldest clubs in Mumbai. It was established in 1846 and has been a pioneer in the boating culture in Mumbai. Its Royal Bombay Yacht Club Residential Chambers received an award of merit in the 2013 UNESCO Asia-Pacific Heritage Awards. Frequented by royalty and influential businessmen in the yesteryears, the club signifies luxury at its best. The club hosts regular activities for yacht and racing enthusiasts and is one of the most sought after clubs in Mumbai. The club has won many accolades and recognitions throughout its existence. It has also been visited by some of the most recognized sailing and boat racing personalities across the world.
Location: Chhatrapati Shivaji Maharaj Marg, near Gateway of India, Apollo Bandar, Colaba, Mumbai, Maharashtra 400001, India
2. The Bombay Sailing Club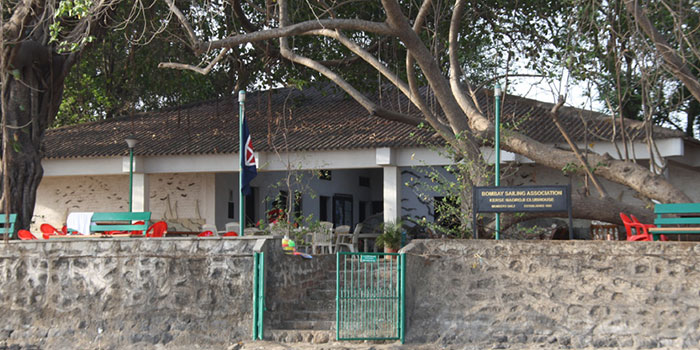 The Bombay Sailing Club is another prominent boat club in Mumbai. It is situated in Alibaug and has a full sailing program consisting of races, cruises, championships and more. The club acts as a finishing point for weekend races from Mumbai to Mandwa. They also host sailing programs from kids aged 8-15 and help them learn the skill of sailing.
Location: C-10 A, Dhanraj Mahal, Opp. Royal Bombay Yacht Club, C.S.M. Marg, Apollo Bunder, Mumbai, Maharashtra 400001, India
3. Colaba Sailing Club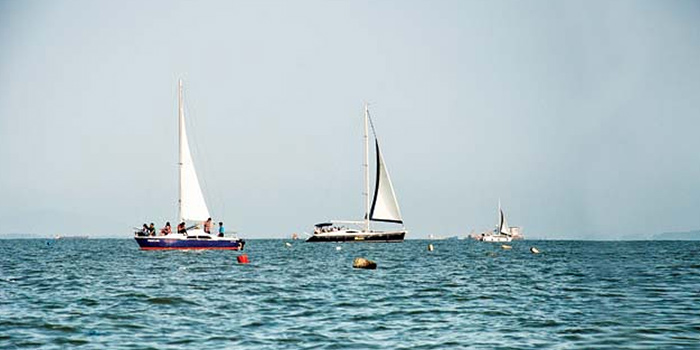 The Colaba Sailing Club is the youngest of the three, established in 1936. After a lot of ups and downs, the club has prospered and reached a remarkable place in the boating industry. With races on alternate weekends and has a long history of notable races and competitions.
Location: 132, Colaba Causeway, Scindia Society, Police Colony, Apollo Bandar, Colaba, Mumbai, Maharashtra 400001, India
4. Mumbai Sailing Club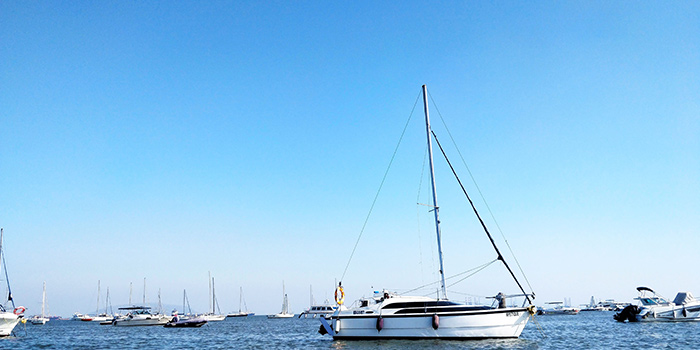 This club is situated at the Gateway of India, Colaba and boasts of a fleet of 20+ yachts. It claims to be one of the few clubs in Mumbai which offers a full range of sailing activities. They often conduct sailing expeditions and are famous for their training programs. They have also trained and produced various national champions, sailors, and coaches.
Location: Mafatlal House, 504, Regus Business Centre, HT Parekh Marg, Churchgate, Mumbai, Maharashtra 400020, India
In Conclusion
These boat clubs have often lead the way in establishing a culture and tradition of sailing and boat racing. They are the torchbearers in an otherwise ignored or exclusive recreation activity. Boat races are often held between the months of October and May as the weather is most suitable for these races.
While Mumbai has many activities to partake in, these boat races are definitely something to marvel at. Boatmen have undergone years of training and it shows with their expert maneuvers and skill. Access to these boat clubs is often exclusive and reserved for the members.
These clubs act as a gathering point for like-minded individuals and prove an anchor for these communities. A boat race club is more than just an organizer for races and events, they're a tool for socializing and fraternizing.
Sailing and boat racing enthusiasts find a place to nourish and polish their skills with these boat race clubs in Mumbai. They provide the necessary infrastructure for one to learn sailing and racing. You don't necessarily need to own a boat or even go sailing, clubs often organize yacht dining, excursions, and more events for its members.
Boats are often used as a common pool between sister clubs, which means that as a member, you are highly likely to have one ready for you. The who's who of Mumbai are usually the members of these boat clubs because of their hefty membership fees. Not only do these clubs redefine luxury and class, they're also known for their exclusivity.
From a royal origin to a classy luxury activity, boat racing has its roots spread wide all over the globe. What started as a center for recreation for Britishers during their rule has now shaped itself into a cultural activity for the rich and wealthy. Don't let this deter you, some clubs offer memberships for as low as Rs.65,000-Rs.70,000. It all comes down to the type of club that you want to join. After all, it is about the love for boats, sailing and the adrenaline rush of racing.
If you are a boating enthusiast, these clubs are there for you to have access to a wide array of recreation, sailing-related training, dining and trips which will bring a new level of excitement in your life. Nothing comes close to sailing in the Arabian Sea and enjoying the cool sea breeze either while racing or just casually sailing. Spending time with your family and meeting new people who share the same interests as you is always an enriching and rewarding experience which one must not miss out on. These boat race clubs have followed this principle through and are to be cherished for this reason alone.
What did you think about our list? If you have any suggestions or think there is another boat club that should be added, please feel free to leave a comment down below. If you have participated or witnessed a boat race in Mumbai we would love to hear about your experience and so would our readers!
Image Source:  RYBC, Bombay Sailing Club, DNAIndia, Google
Latest posts by Vibha Sharma
(see all)