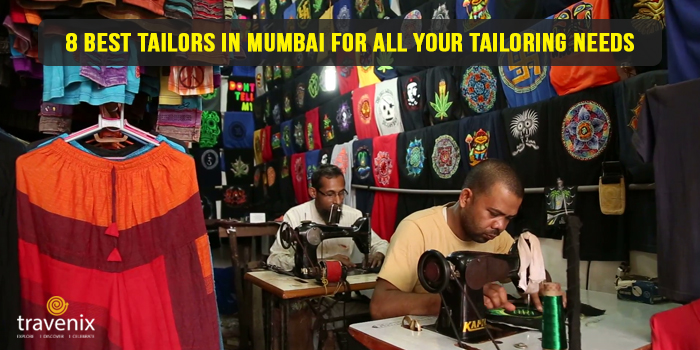 8 Best Tailors In Mumbai For All Your Tailoring Needs
Tailors pull the final threads up so that you can look your best in the stunning new dress that you just bought, so you'd want to make sure that you're going to the right tailor before a big function. Check out our list of the best tailors in Mumbai so that you can place your style in the best hands in town!
Make A Better Style Statement
Whether it is only a minor alteration or a custom-made outfit, these tailors work patiently behind the scenes, while getting very little credit for their work. We've taken it upon us to get them noticed and also to help you recognize the best in the tailoring business in Mumbai. Take all your ill-fitted clothes to the best tailor near you, and sit back and watch as they magically transform your wardrobe.
1) Parmar Tailors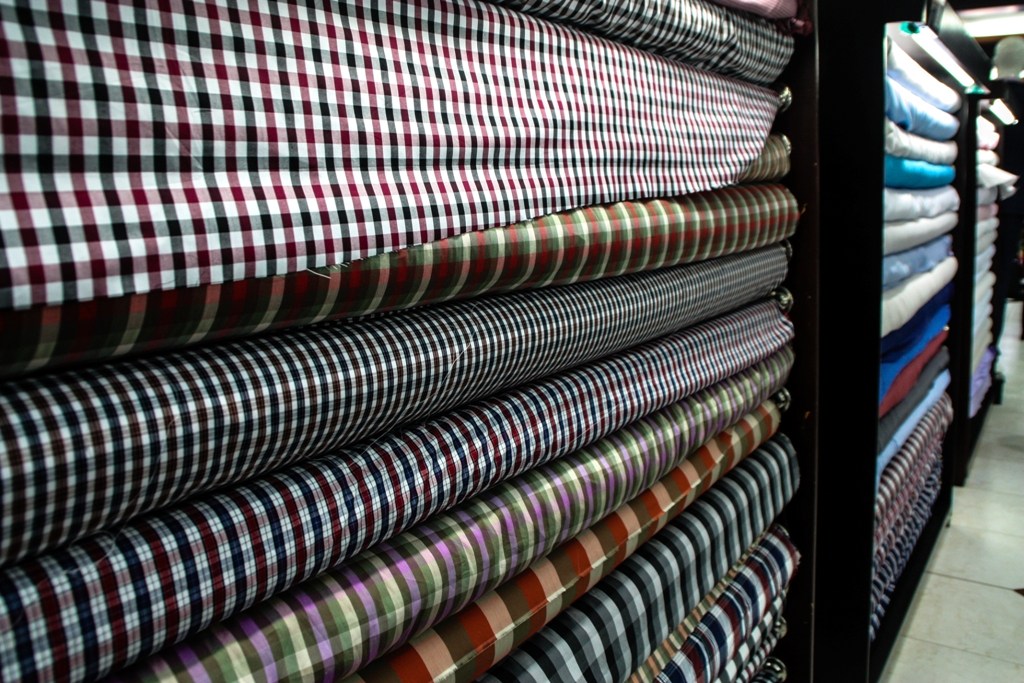 A family-run business, Parmar tailors has been in the tailoring industry for more than 50 years, so they have seen it all — from stitching elaborate costumes for Bollywood films to just altering the hemlines in simple dresses. Complete with neat cuts, basic alteration starts only at Rs 50 there. They are always loaded with work, so make sure you get your dresses to them well in advance to avoid quibbles over tight deadlines.
Where: 67/A, Dr Ambedkar Road, Khar West
2) Jeans King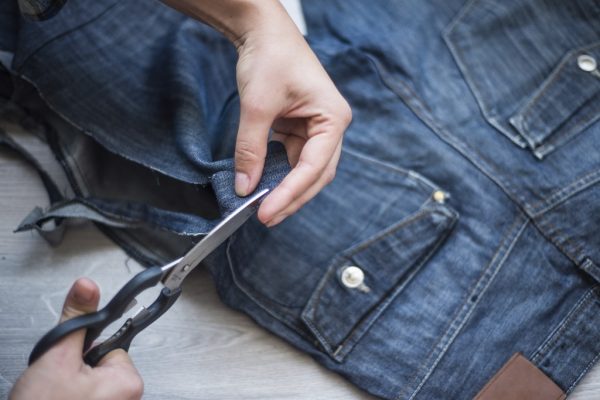 If you've bought yourself the perfect pair of jeans but are looking for crafty hands that make them look flattering on you, just stop over at Jeans King. You can trust them with not just making minor alterations, but also count on them to stitch jeans for you from scratch. Apart from this, they are also adept at cutting out some fashionable skirts and tops.
Where: Shop No. 5, Opposite Juhu Church, Near Juhu Bus Depot, Juhu
3) Ajay Tailor
For all those last-minute costume changes and fitting needs, Ajay Tailor is an absolute blessing. And if you've got a lot of clothes to be tailored, you can book an appointment with him and he will come down to your home to get all the measurements done. After the tailoring is done, he will drop it at off at your doorstep too! Be it simple dresses, suits, skirts or lehengas, there isn't anything that Ajay Tailor isn't good at fixing.
Where: Kartik Chawl, Nehru Nagar, V. M Road, Vile Parle West
4) Michelle Boutique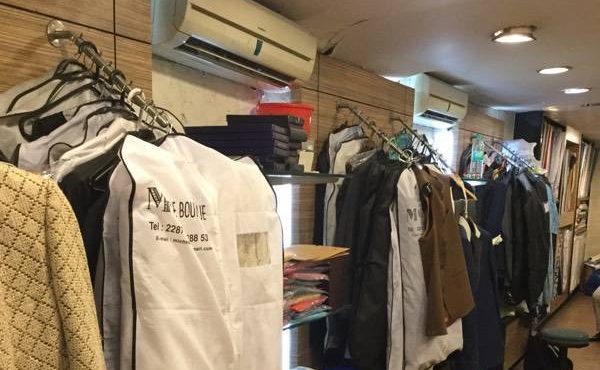 If you've got a great design in mind, or want a replica of a dress that you saw in the most popular movie around, Michelle Boutique is your place to head to. Their shop has some wonderful and quirky fabrics on display; it's a visual treat that might tempt you into getting more dresses than what you came in for. Light summer dresses, evening gowns, chic coats, or some cool cotton pants — whatever you're planning to add to your wardrobe this summer, Michelle Boutique can help you with it.
Where: Shop 21, Shah House, Mandlik Road, Opp. Colaba Police Station, Colaba
5) Map Tailor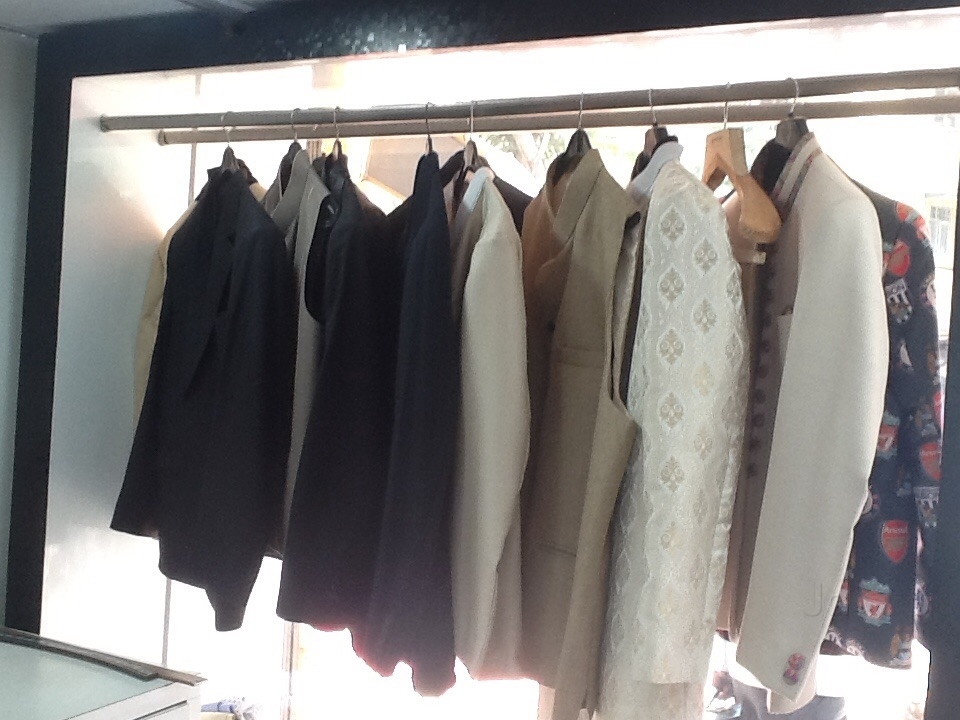 Map Tailor has been catering to men's tailoring needs for more than 20 years in Mulund, so they have managed to form a loyal set of customers who swear by their fine work. Be it formal or casual wear —office suits, wedding sherwanis, kurtas, shirts, trousers or pajamas — you can get it all fitted as well as stitched here. They are abreast with the latest trends in town too, so you can trust their work if you're going in for customization.
Where: 3, Shyam Apt, J L Tambe Nagar, Sarojini Naidu Road, Mulund West
6) Anwar Ali Ladies Tailor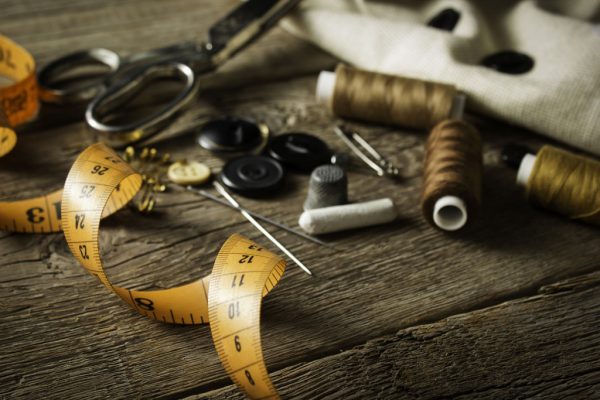 For ladies suits, blazers and other formal wear, Anwar Ali Ladies Tailor is a great place to head to. While their work is flawless, make sure you are giving them your dresses well in advance; they aren't known to be very punctual with deadlines.
Where: At Dr Ambedkar Road, opposite Hotel Executive Enclave, Bandra West
7) Manish Jolly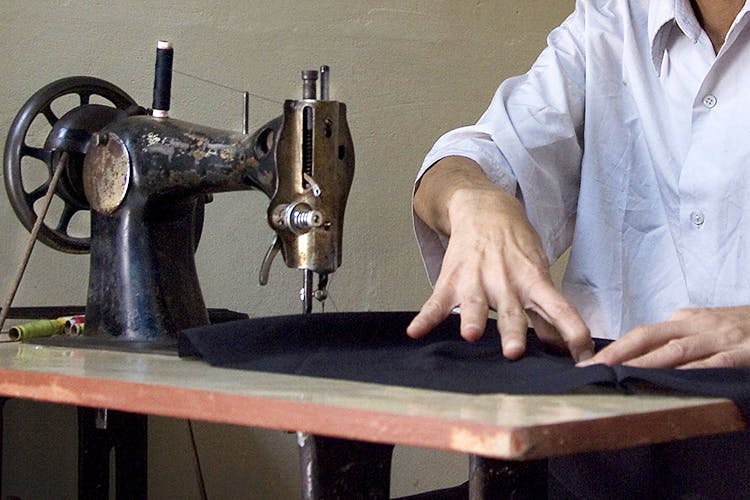 Whether you're a fan of Deepika Padukone's outfits from Ram Leela or admire every outfit that Madhuri Dixit sported in Devdas; you can now get the exact ones replicated at Manish Jolly tailors. This shop, which specializes only in stitching and altering blouses, has been in the business for more than 25 years. They've managed to build quite a reputation in the industry too; it is learnt that the famous fashion designer, Sabyasachi Mukherjee gives out tailoring work to him.
Where: Shop 5, Ground Floor, Damodar Mahal, Opp. Shalimar Hotel Cross Lane, Kemps Corner, Cumballa Hill
8) Shabnam Ladies Tailor
For those times when you have a beautiful design for a Punjabi suit in mind but are low on budget, you should go to Shabnam Ladies Tailor. Just head there with a photo of the type of dress you want or explain it to the tailor and your dress will be done in anything around 1000 rupees, all from scratch! They also stitch and alter salwars and blouses, so you can mark this shop for all your tailoring needs for Indian traditional wear.
Where: Shop A-5, Seven Bungalow, Aram Nagar Part 1, Versova, Andheri West
Start making some phone calls and book an appointment with these tailors already; you can give your wardrobe a makeover. Where do you go to for your tailoring needs? Let us know in the comments section below. Also, if you are looking to buy some gorgeous sarees, do check out the best saree shops in Mumbai.
Image Credits: LBB, Livemint, CNN Travel, Just Dial, Mr. Media Training, Fashion history love to travel, AZCentral, Dreamstime, TailorMade, Forbes India, Shuttershock, Brett Cole Photography, PeterMeller, VideoBlocks
Latest posts by Vibha Sharma
(see all)