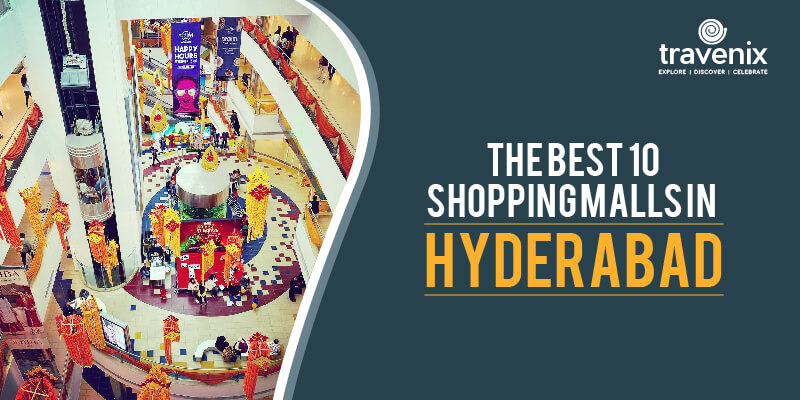 The Best 10 Shopping Malls in Hyderabad
The fragrant biryani and the magnificent Charminar are the most iconic symbols of Hyderabad. And at the same time, one can relate to the fervent cries of ecstasy one gets by seeing high-end retail items set perfectly and elegantly around a mannequin at a shopping mall. Before you explore Pearl City, do splurge at some of the best shopping places & new malls in Hyderabad. A trip to the shopping malls below will give you some fantastic new items for your wardrobe and gadget collection:
1. Inorbit Mall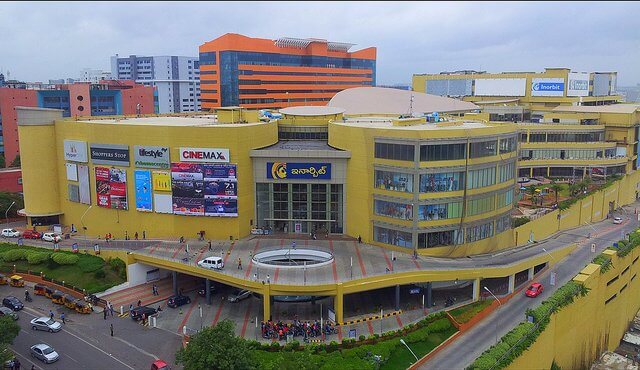 One of the biggest & the best in the city, situated within Hitech city, in a posh prime area,
For decades, it has been one of the favorite malls of customers. That's vividly seen as an all-time fully packed, ample parking area, many branded stores, a food court to satisfy your stomach, multiplex, bar, coffee cafe, and whatnot! The green lawn with city view is a significant attraction, all together it is an excellent place to enjoy quality with family & friends.
2. The Forum Sujana Mall
This is one of the most popular and most prominent shopping malls in Hyderabad, having major domestic and international brands like Marks & Spencer, Zara, Forever 21, Hamley's, Adidas, and Allen Solly etc. For the foodaholic, there are various options like Dunkin Donuts, Domino's, and Starbucks. Cinema halls for movie lovers and gaming area kids are the most attractive ones. This is a terrific spot for hanging out and catching up with your family & friends. And, if you are searching for a mall in Hyderabad where you can spend some quality leisurely time with your family & friends, then there is no best place than Forum Sujana Mall.
3. GVK One Mall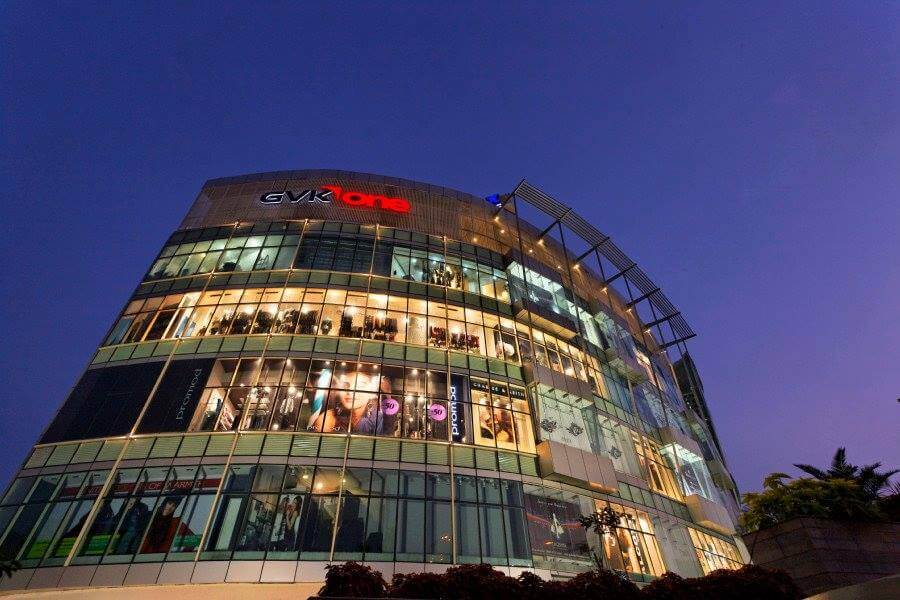 Say hello to the most expensive, beautiful, and posh neighborhood of Hyderabad, where the rich and famous do live. Starting from film stars, politicians, celebrities, and corporate juggernauts to affluent professional families, the stretch of Banjara Hills and Jubilee Hills has a beautiful rustic charm, all covered by lush green surroundings along a hilly terrain. One can enjoy your mornings here hopping across big shopping malls, a vast range of stunning designer boutiques, and upscale multi-cuisine restaurants here. The biggest attraction of the mall is India's skylight atrium, the largest free-standing saltwater aquarium, and a glass bridge with color-changing LEDs. If you want to go for a positive change, saunter into the food court or to the amplified dining area to relax and refresh yourself with family & friends.
4. Next Galleria Mall
This big mall has almost all brands and is connected to Punjagutta Metro Station on the second floor. It is one of the excellent places to see the cinemas, and the Ambience was lovely and good. The mall is well maintained, having a wide variety of clothes, gaming zones, what not! Dominos, subway, burger king, and many other food stalls are also available. It is the best place to enjoy yourself with friends.
5. Ikea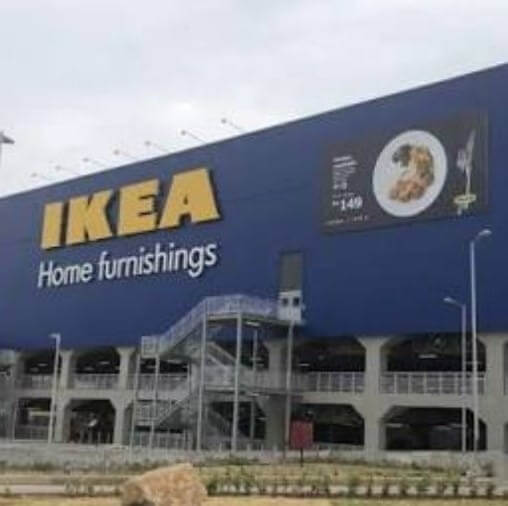 This is the go-to place for shopping, then Hyderabad has the most desired place for you. IKEA is a Swedish furniture-making corporation and has opened its first store in the city, in India, sprawling in a place of 13 acres, it is located at Hyderabad's tech hub Hitech City with two-storey blocks. The store has a wide range of 75,000 products, among which 500 products are to promote a sustainable life at home, and others have utensils, potted plants, storage boxes, cupboards, textiles, and lights. IKEA is majorly known for selling furniture in a dismantled form while guiding customers to accumulate them at home. Shopping at IKEA is a fun experience since they have also amalgamated with Urban Clap so that customers remain hustle-free.
6. Hyderabad Central Mall
This mall is located near Punjagutta crossing, two blocks after renovation. This might not be as eye-catching or even large as the other malls we just talked about, but it certainly has a lot of stores where you can shop according to your wish. Moreover, after the recent renovation and partition of the mall into two blocks, it has become one of the best shopping hubs in Hyderabad. It now makes it easy for shoppers to locate their favorite store. While A-Block houses the PVR Cinemas and a chain of various other retail outlets for women's and men's wear, B-Block has Hometown and the Food Court. The second block is also famous for kids as it has many stores and choices for their entertainment. On the food front, if you do not want to experiment and return to the tried and tested flavors of pizzas and burgers, Block A has CCD, Subway, Pizza Hut, KFC and other popular outlets.
7. Sarath City Capital Mall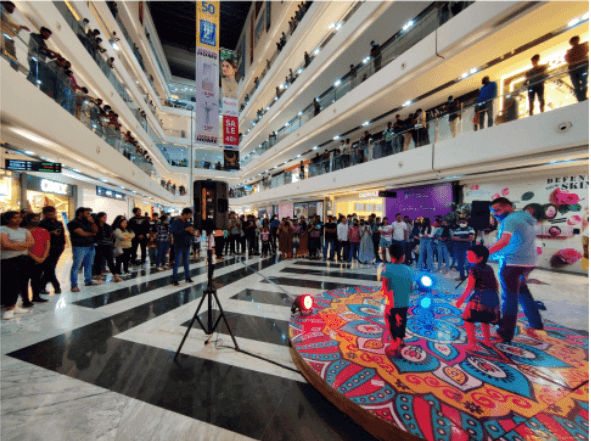 This mall is situated in Hyderabad's technology corridor – Hi-Tech City, Gachibowli – Miyapur Road, having everything from Prestigious International brands to Local Niche brands that helps the customer in numerous ways. Sarath city capital mall is presently the biggest mall in Hyderabad having each floor of a humongous 27,00,000 sq. ft. in expanse. That makes the retail mall space 19,31,000 square feet. The largest in the nation of India. This mall is the most iconic shopping destination with Multiple atriums, 27+ Elevators,66+ Escalators, 6+ Translators & 5000+ Parking facilities.
8. City Centre Mall
City Centre Mall is considered one of the best shopping malls in Hyderabad city, and has also been graded as one of the best 50 malls in India by Retailer Magazine in 2012. One of the first arcades in the city is a panacea for all types of shopaholics and foodies. Apart from retail outlets of top brands like Adidas, Arrow, Biba and Mufti gracing the floors, it is also visited for the various entertainment options. For fulfilling the latter requirement, there is the amazing gaming arena, SMAAASH, on the 4th floor.
9. Manjeera Mall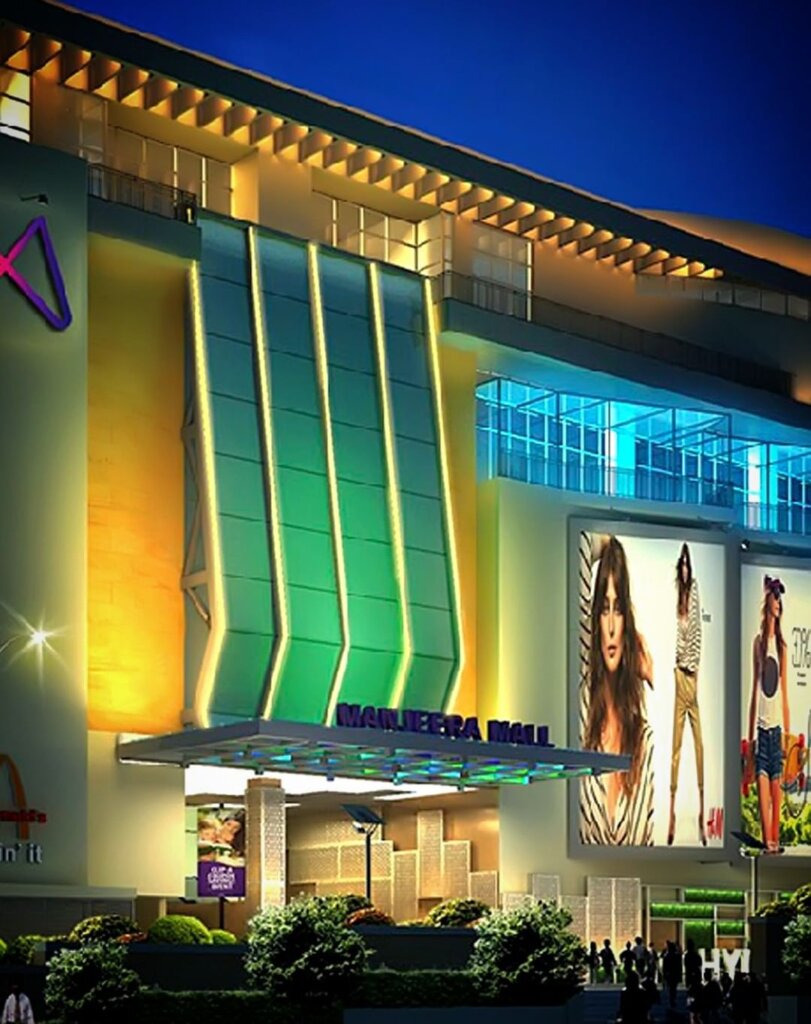 Though the mall is small, we can find all amenities here. All international brands have their stores here. My favorite is the clothing section. I just spenders' endless hours here. Restrooms are always maintained well, which I feel good about this mall.
10. FMG Mall, Hyderabad
Situated in one of the most focused areas of Hyderabad, FMG Malls is not like your usual shopping malls. The simplest reason for this is that it is not crowded, even on holidays. This mall is just the place for people who don't want to buy anything and just take a stroll and get involved in some window shopping before they close the night with a delectable dinner. Of course, it does have an inspiring array of stores, both international and national as well. The prices of most of the products sold here are reasonably affordable, and sales and discounts run throughout the year, so you don't have to worry about going broke.
Conclusion
Set to offer Hyderabad residents a world-class shopping experience, these malls have an array of budget and high-end retail shops. Apart from all the remarkable features of these fantastic malls, the well-planned and structured parking lot is spread on four floors! Don't forget to explore the best shopping places in Hyderabad whenever you visit.
Image Sources: Facebook and Instagram
Latest posts by Fateha Firdaus Barbhuiya
(see all)