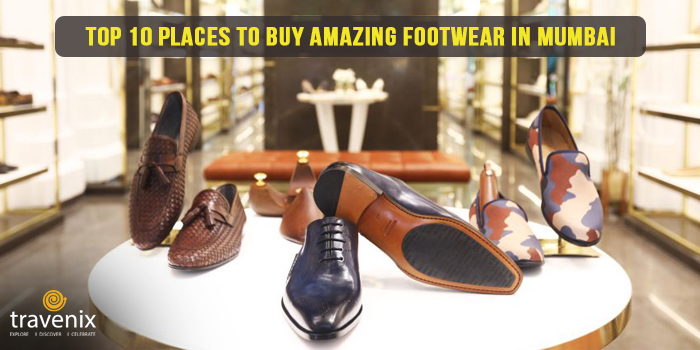 Top 10 Places To Buy Amazing Footwear In Mumbai
Footwear is among the most essential fashion accessories and hence should be selected with care. Not only does it affect your looks and overall personality, but also has an impact on your posture and key muscles in your body. It is thus of paramount importance to choose footwear which are designed well.
Wear Your Pride
Thankfully, Mumbai has some amazing stores that sell quality footwear at affordable rates. These stores are spread out across the city, which means that you can find great footwear not too far away from you and many are located in the best malls of Mumbai too! Here, we have listed down the best of them so that you can buy your shoes without any worries.
1. Bata
This footwear chain is well known all across the country and many people swear by it for their footwear needs. Not only are the shoes here affordable, but also of supreme quality. Whether you are looking for simple floaters or even formal shoes, they have it all. With stores in nearly every area of the city, this has to be THE shoe-shopping destination for you.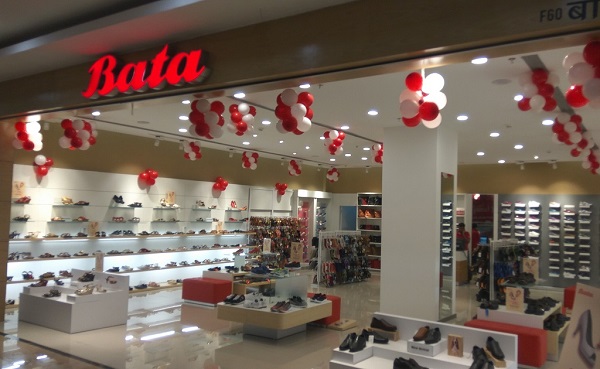 Where: Mulund, Thane, Powai, Borivali, Dahisar, Malad, Goregaon, Andheri, Ghatkopar, Vikhroli, Kurla, Vile Parle, Santacruz, Khar, Mahim, Bandra, Dadar, Sion, Worli, Kalbadevi
2. Mochi
Mochi has one of the best ranges of shoes in India, with a very good presence across the country; and Mumbai is no exception. With branches in every major mall of the city, you can find top notch quality products here for your feet. After all, they deserve some pampering too.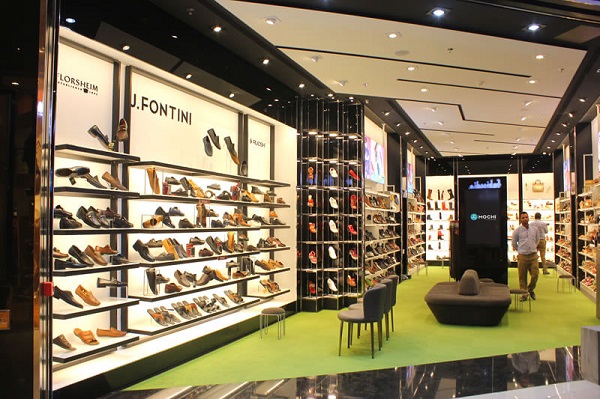 Where: Thane, Ghatkopar, Bhandup, Goregaon, Kandivali, Grant Road, Andheri, Fort, Khar, Dadar, Chinchpokli
3. Shoppers Stop
This place is not only known for its clothing or fashion accessories but also for its amazing shoes. Shoppers Stop is indeed a paradise for all shoppers, and thanks to its presence across the city, you can easily go here and purchase your favorite footwear with ease.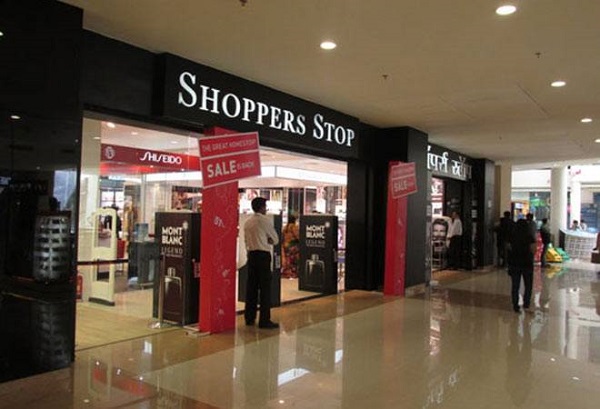 Where: Thane, Ghatkopar, Andheri, Chembur, Bandra, Vile Parle, Malad
4. Forever 21
This fashion retail brand is famous across the world for its amazing quality. Not only do they sell the finest quality clothes but also have a wide range of footwear for you to choose from. You can also shop online on their website and have the products delivered to your door step.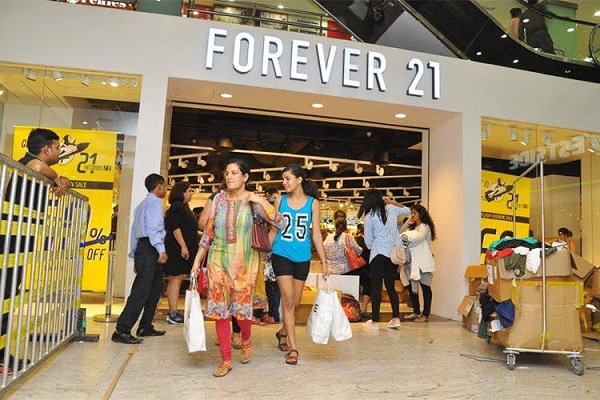 Where: Thane, Kurla, Malad, Borivali, Orsola Mall
5. Woodland
If we're talking about shoes, Woodland definitely does deserve a mention. Made from thick buff leather, these shoes are known all around the country for their sturdiness and are used by many to navigate rugged terrain. These shoes last for years together without showing any signs of wear and tear and are a must-buy!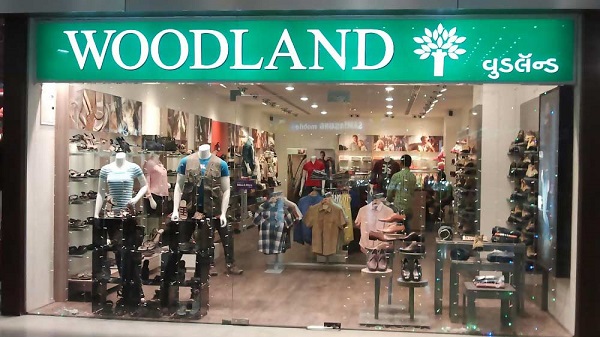 Where: Ghatkopar, Thane, Andheri, Malad, Sion, Kurla, Lokhandwala, Chembur, Khar, Parel, Borivali, Colaba
6. Metro Shoes
One of the most well-known names in the shoe industry of India, Metro Shoes has a very strong presence in Mumbai. You can find some of the most well-known brands from around the world at this footwear chain. You can also visit their website to buy your favorite shoes online.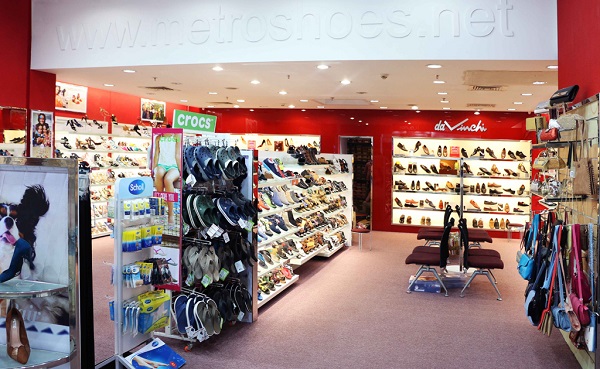 Where: Thane, Parel, Ghatkopar, Goregaon, Malad, Andheri, Kurla, Bandra, Lower Parel, Grant Road, Fort
7. Tresmode
This Indian brand provides uber chic footwear in the major metros of the country and was launched in 2007. The shoes are designed in line with the latest developments of fashion in London, New York, Paris and Milan. Moreover, you can shop online on their website and get the shoes delivered to your doorstep.
Where: Andheri, Lower Parel
8. Catwalk
Founded in Mumbai more than 20 years ago, this chain of shoe stores offers chic footwear at affordable rates. This is the place to head to if you want to have some of the trendiest shoes in town. You can find many branches of this brand in Mumbai, and if you wish to order your shoes from the comfort of your home, you can do so on their website too.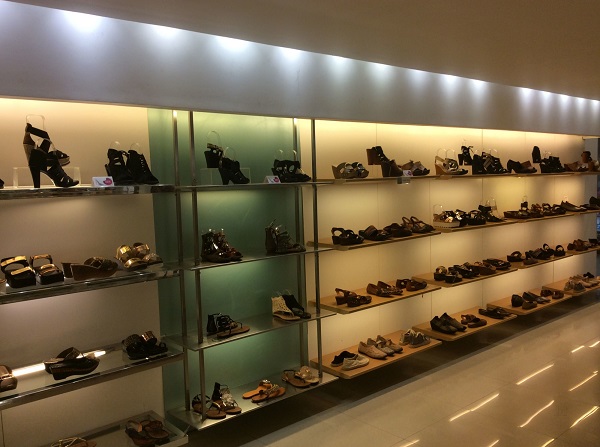 Where: Thane, Goregaon, Worli, Andheri, Mazgaon, Kurla, Mulund, Ghatkopar, Juhu, Nariman Point
9. Steve Madden
This famous chain by the world-renowned designer Steve Madden offers great options for footwear along with handbags and other accessories. While the costs are slightly on the higher end, so is the quality. Each footwear is designed keeping in mind the shape of our feet and is very comfortable to wear.
Where: Kurla, Malad, Andheri, Ghatkopar, Lower Parel
10. Zara
One of the best places to buy luxury perfumes in Mumbai, Zara is also home to elegant footwear. Known worldwide for its spectacular range of fashion accessories, Zara is definitely the go to place to shop for the most exotic shoes you've always wanted to buy. Thanks to its widespread presence across Mumbai, a Zara store is always available at a stone's throw distance.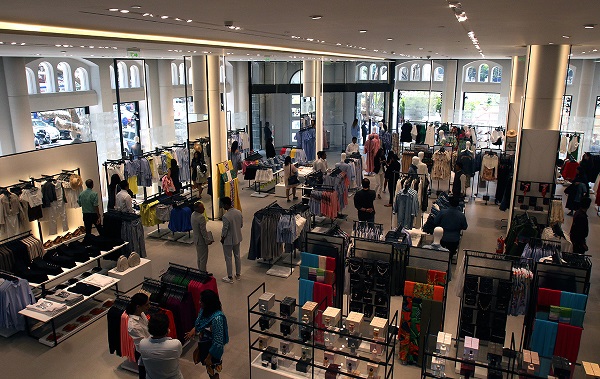 Where: Thane, Goregaon, Kurla, Malad, Lower Parel, Fort
If you have not purchase a single pair of footwear from any of these stores yet, it's about time that you make a visit to your nearest showroom and buy a pair that catches your attention. Good shoes always make a difference. Do not forget to let us know your experiences with your new pair of shoes below.
Image Credits: GQ India, Rediff, High Street Phoenix, JustDial, R City, Franchise India, LBB, Business Today
Latest posts by Vibha Sharma
(see all)