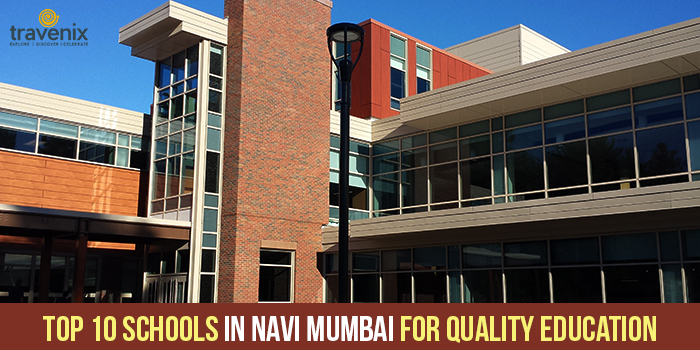 Top 10 Schools In Navi Mumbai For Quality Education
Schools are the building blocks of a child's future because that is the first interaction a child has with the outside world. A school shapes up a child and is equally responsible in its upbringing, which is why parents try to admit their child to the best school. A good school provides better education, higher life values and also encourages children to do better in extra-curricular activities, which develops and shapes them.
Learn and grow!
Even though Navi Mumbai is a small city, it has a lot of potential for quality education. With so many schools to choose from, it becomes a tedious task to find a good school. So, here's a list of some of the best schools in Navi Mumbai to make your school selection process a bit easier!
1. Delhi Public School
Established in 1999 by the Delhi Public School Society, this is one of the best schools in Navi Mumbai. DPS Navi Mumbai follows a CBSE curriculum and is renowned for its performance in academics and various extra-curricular activities at national and international level. Providing the best educational facilities to its students, it has consistently been the top school of Navi Mumbai for three consecutive years. Built on a land area of 7.25 acre, it caters to every need of its students to ensure that they get the best of everything.
Where: Palm Beach Marg, Near NRI Complex, Sector – 52, Nerul, Navi Mumbai, Maharashtra 400706
2. Avalon Heights International School
Avalon Heights International School started out only as a playschool in 1998, and the school has grown remarkably ever since then. This school follows an ICSE curriculum and aims to impart soulful education for the students to understand rather than mug-up. This school also contributes to the society by carrying out silent teaching lesson once every week where the students and teachers only interact using presentations and sign language to spread awareness about noise pollution.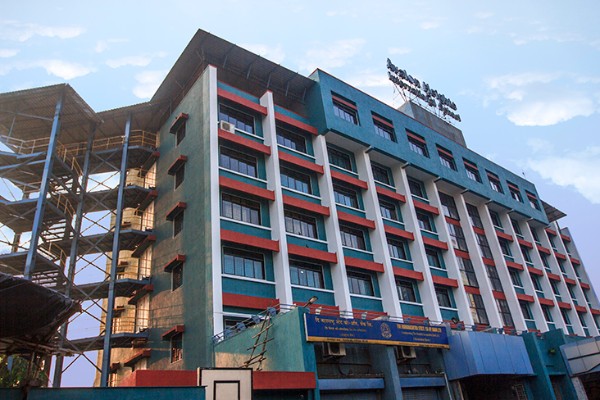 Where: Plot No 7, Groma Marg, Sector 19 B, Vashi, Navi Mumbai, Maharashtra 400703
3. Bal Bharati Public School
Established by Children Education Society, Bal Bharati Public School provides quality education to its students. They provide education facilities from nursery up to class 12. From a full-time counselor to a full-time doctor and a nurse, the student will always be safe on the campus. They also encourage students and teachers to learn from smart modules and join various clubs such as cycling club, math club, etc. to expand knowledge beyond books.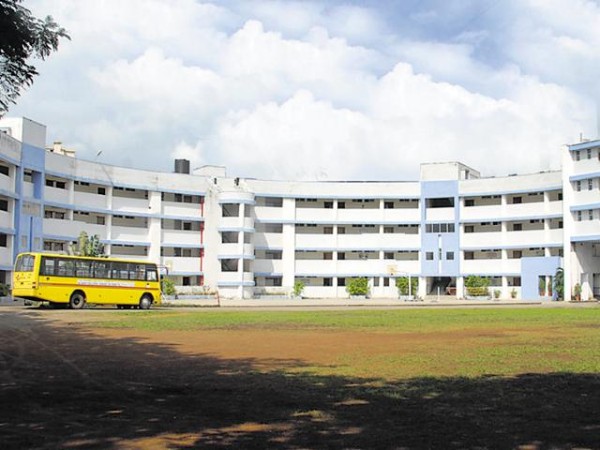 Where: Sector 4, Plot No. 5, Kharghar, Navi Mumbai, Maharashtra 410210
4. Father Agnel Multipurpose School
Fr. Agnel Multipurpose School was established in 1982 and is run by Agnel Ashram Fathers and provides comprehensive education to students up to class 12. This school is most popularly known for its excellence in academics and sports. Several students that studied here are national and international level sportspersons. It is also the only school in Navi Mumbai that has a Gavel's club, a junior version of the International Toastmasters Club.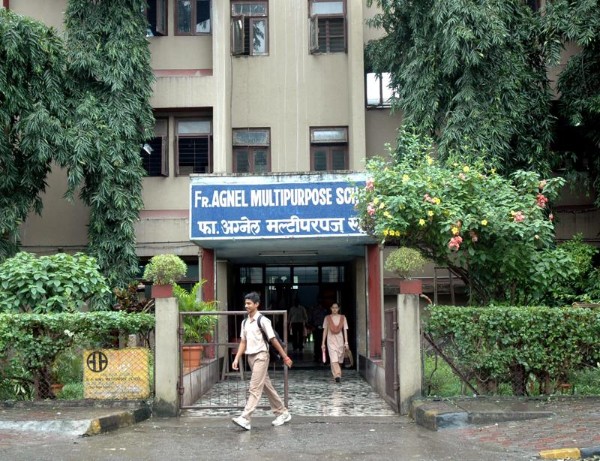 Where: Sector No. 9A, Juhu Chowpatty Road, Vashi, Navi Mumbai, Maharashtra 400703
5. DAV Public School
DAV Public School founded in 1998 by Mahatma Hansraj, was set up with the mission of providing best educational opportunities for students. They follow an education system based on Vedic teachings where students physical, social and psychological needs are taken care of through a holistic curriculum. DAV has three branches across Navi Mumbai, each of them having a massive playground encouraging students to participate in sports.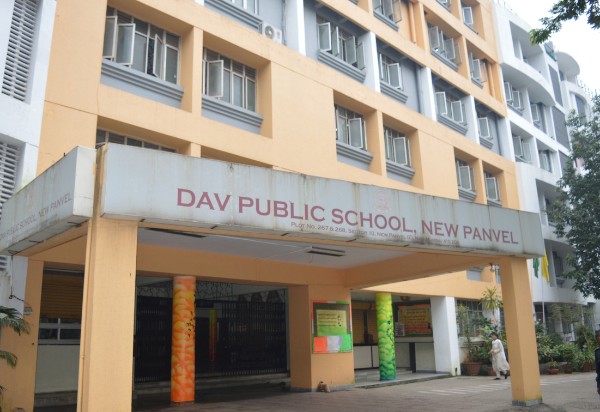 Where: Panvel, Seawoods, Airoli
6. Ryan International School
The first Ryan International School opened in 1976 in Mumbai, and since then they have also spread their wings in Navi Mumbai. With three schools across Navi Mumbai, Ryan International is one of the leading schools facilitated by dedicated educators trained to channelize their energy and resources towards students qualitative learning. Affiliated to the Cambridge International Examination and IGCSE, they also encourage their students to participate in international theater festivals which helps them in interacting with students of different nationalities.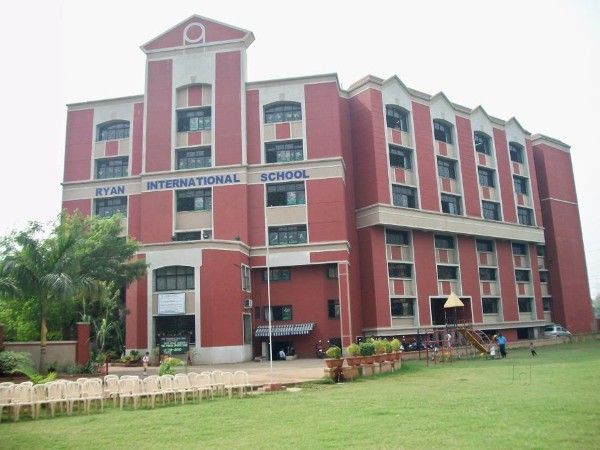 Where: Nerul, Sanpada, Kharghar
7. Podar International School
Sheth Anandilal Podar, a businessman based in Mumbai founded the Podar Group of Schools in 1927. The Podar International School in Navi Mumbai, found in 2007 started off with an ICSE curriculum but has now adopted the Cambridge Curriculum to improve the quality of teaching as well as the quality of education. Their students actively participate in national level competitions which is a matter of great pride for the school.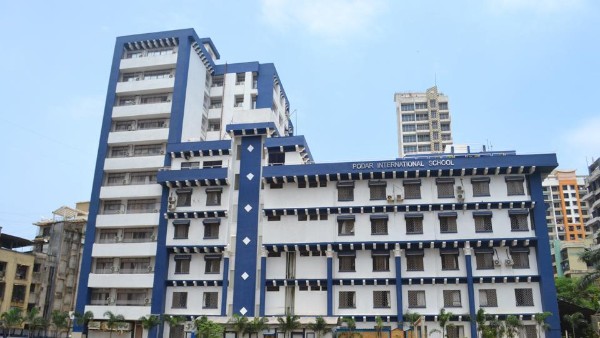 Where: Plot Number 30, Sector 36, Near HP Petrol Pump, Palm Beach Road, Nerul, Navi Mumbai, Maharashtra 400706
8. Apeejay School
The Apeejay School was founded under the tutelage of Apeejay Education Society in 1986 and was the first school in Navi Mumbai to offer a CBSE curriculum. The school has an exalted infrastructure which includes smart classrooms and a science park to facilitate the needs of a growing student. To make the learning more interactive, they use Moodle in every classroom so that the students are easily able to understand and grasp the concepts. They were awarded the International School Award by the Rotary Inter-School Competition and British Council.

Where: ain Mandir Road, Sector 15, Nerul, Navi Mumbai, Maharashtra 400706
9. D. Y. Patil International School
Founded by Dr. D. Y. Patil, a former Padmashree award recipient and the former governor of Bihar, Tripura and West Bengal, the D. Y. Patil International School encourages their students to bring out their creative side. They urge the students to use podcasts and iPads to enhance and sharpen their creativity. Affiliated with the Cambridge University, they support a comprehensive range of academic, extracurricular, sports, field trip, community service, and art programmes that aim to stimulate as well as inspire a student.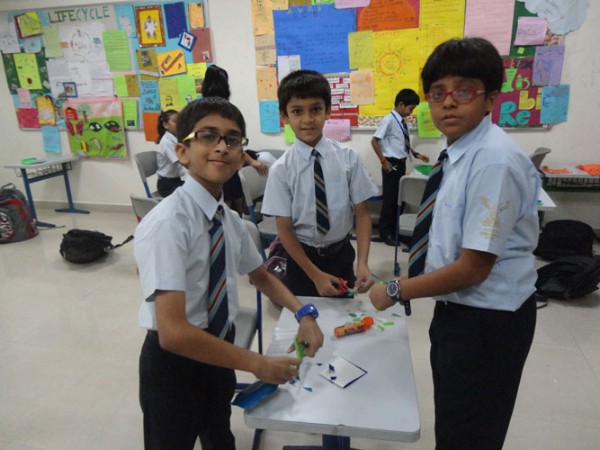 Where: Dr. D Y Patil Vidhyanagar, Sector 7, Nerul East, Navi Mumbai, Maharashtra 400706
10. Reliance Foundation School
The Reliance Foundation School is a K-12 CBSE school established in 2014, as part of the educational initiatives of Reliance Foundation. They aim to give a pleasant and enriching educational experience for students to inspire and facilitate them. They believe that every student is uniquely talented and if provided with a conducive environment they will blossom beyond imagination. With the best facilities provided, a student is bound to reach great heights in this school.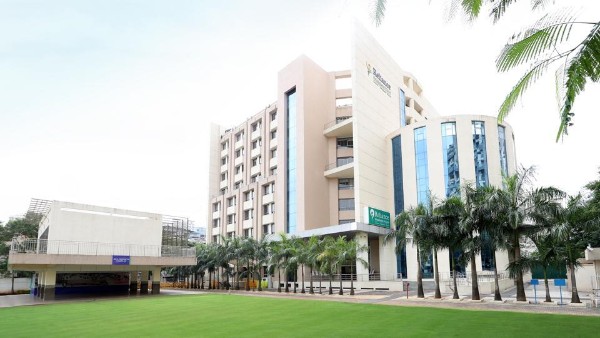 Where: Plot No. 60-61, Sector 14, Koparkhairane, Navi Mumbai, Maharashtra 400709
If you are looking for some of the best schools for your children in Navi Mumbai, you can consider these school. If you were alumni or are currently studying in any of the schools above, do let us know about your experience in the comments below!
Image Credits: Justdial, Mouthshut, Hindustan Times, davnewpanvel.com, sqoolz, avalonheights.org, D. Y. Patil international school
Latest posts by Vibha Sharma
(see all)