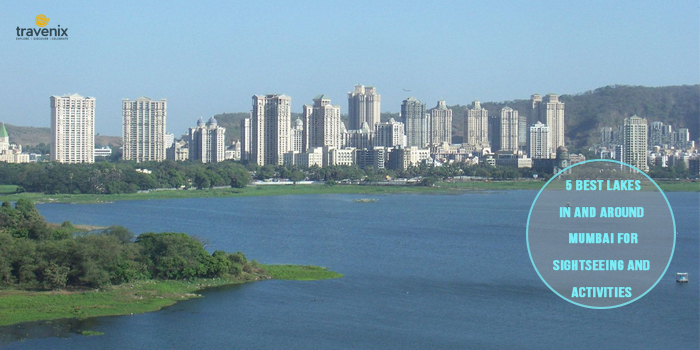 5 Best Lakes In And Around Mumbai For Sightseeing And Activities
If you've ever lived in Mumbai, you know what exactly how bad the space crunch is in the city. There are tons of towering skyscrapers, but hardly any open spaces to relax. While you could head to some of the best parks in Mumbai for a leisurely stroll, if you'd love to do some bird-spotting too; head to a serene lake.
Re-connect With Nature
There are a few good lakes that have managed to survive the gruesome wave of urbanization; so before they bear the brunt of it too, we suggest you head there. We're listing down some of the best lakes in Mumbai to make it easier for you to plan a weekend away.
1) Powai Lake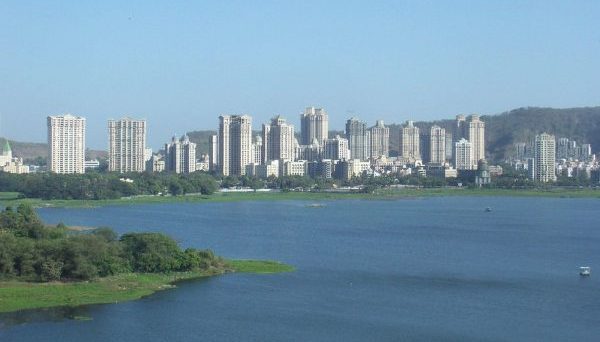 An artificial lake lined with plush residential complexes, Powai Lake is one of the best places to visit in Mumbai for a leisurely time. It was first constructed in the 19th century, and since then the lake has undergone a number of transformations. The lake was almost dying, but major rejuvenation efforts by the government and the IIT Bombay students restored it. Today, it is a great place for bird-watching in Mumbai; you can spot kingfishers, Brahminy kites, spotted doves, purple-rumped sunbirds and a lot of other exotic birds. Apart from these, the lake also hosts a small colony of crocodiles, eels, carps and many varieties of fish.
Where: Powai
2) Tulsi Lake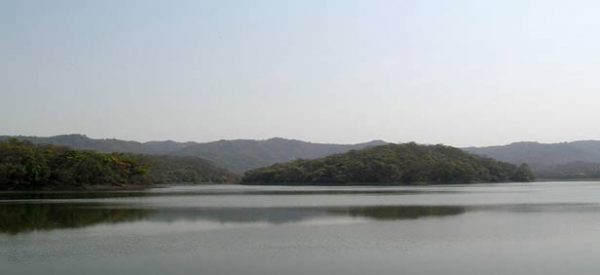 Situated inside the scenic Sanjay Gandhi National park, Tulsi Lake is surrounded by diverse flora and fauna. While you can find reptiles, crocodiles and migratory birds around the lake, entry is restricted for security reasons. It is advisable to contact the national park's authorities for prior permission if you'd like to go in the restricted area. While it is a not a major tourist attraction, Tulsi Lake is notable because it is actually a lifeline for the city; it is one of the major sources of potable water in Mumbai.
Where: Sanjay Gandhi National Park, Borivali
3) Vihar Lake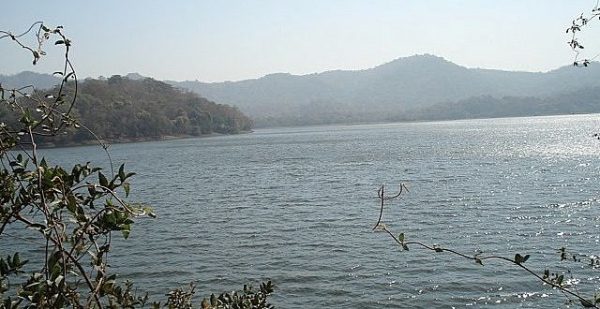 Another major source for fresh water, Vihar Lake is also located within the precincts of Sanjay Gandhi National Park. The largest of the three major lakes in Mumbai, this lake stretches for about 27 miles. It is surrounded by lush greenery and a beautiful view of the mountains; it is a great place to enjoy nature. The lake also sees a lot of migratory birds from January to March, but crocodiles are permanent residents in this lake. To attract tourists, the lake authorities have set up a separate point at a distance from where you can spot crocodiles easily.
Where: Sanjay Gandhi National Park, Borivali
4) Upvan Lake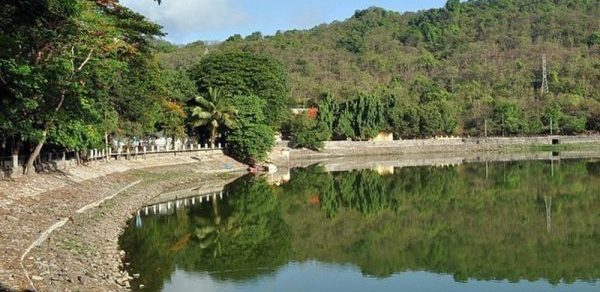 Popular for hosting the grand Sanskriti Art Festival, the picturesque Upvan Lake provides the perfect backdrop for music and dance performances. Amidst Thane's bustling roads, Upvan Lake is a serene spot where you can take a leisurely walk or go for a short round of boating. It particularly attracts joggers and fitness freaks; they have a separate track for pedestrians around its circumference.
Where: Thane
5) Talao Pali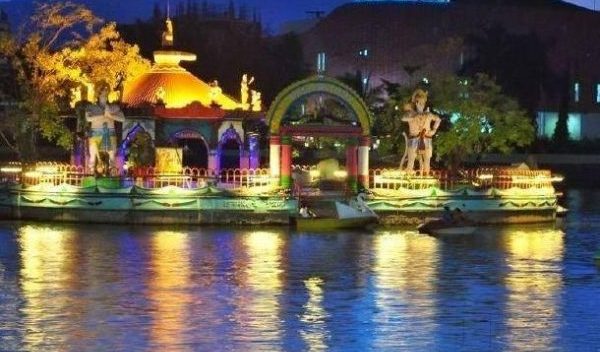 Talao Pali's proximity to Thane station gives it an edge over the numerous other lakes in Thane. It is an easy commute; and the lake has a lot to offer. Surrounded by food carts and hawkers, you can grab a quick bite before you explore the lake. TalaoPali's main attraction is boating, but the business often suffers because of problems of eutrophication. The boat takes you tothe center of the lake, where there is a beautiful temple. Though the temple is only occasionally open for the public, its brightly colored façade makes it look quite attractive.
Where: Thane
Though there are a few more lakes, most of them are not well-maintained. We'd love to see more lake rejuvenation and preservation efforts come up. What do you think? Do let us know which lakes you think are worth visiting, in the comments section below. Also, if we have missed out on any lake that you think deserves a listing; just mention that too. We'll be happy to add it.
Image Credits: Journey Mart, Tourmet, Just Dial, Free Press Journal, Mumbai My Love
Latest posts by Vibha Sharma
(see all)