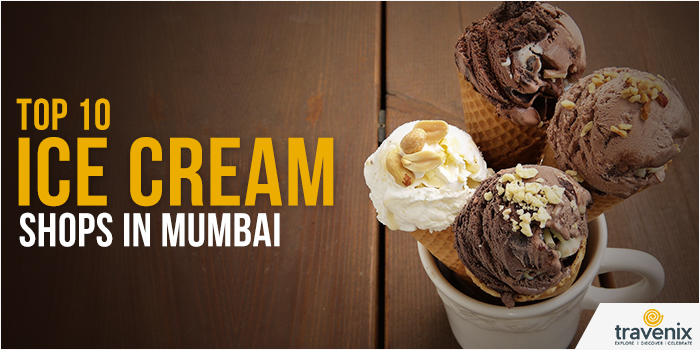 Top 10 Ice Cream Shops in Mumbai
The temperature has crossed 30 degree Celsius and the humidity has already touched 60 percent. It's only the beginning of summer in Mumbai and we know we're only headed to a more sweltering season. The only good news this season is — there are a lot of new ice-cream parlors cropping up in the city.
What's The Scoop On Ice-creams?
The sun is burning, so you can get away with finishing up dollops of ice-cream without anyone around raising their eyebrows. Not that we needed an excuse, but well, let's just say the path to your towering ice-cream dreams has no hurdles. Whether you like a plain old icy popsicle or are fond of gargantuan sundaes and oddball ice cream combinations, you'll find all that and more at these best ice-cream shops in Mumbai.
1) K Rustom
K Rustom's legendary ice-cream parlor is a no-fuss place which puts emphasis only on ice-cream sandwiches. Standing tall since 1953, this Irani parlor draws crowds round the clock. There is no proper seating available but that's hardly a concern as Marine Drive is less than a minute's walk from there. Their handmade sandwiches are available in a range of fresh fruit flavors, but our vote goes to their new peru flavor. Their rum and raisins and coffee flavors too are delicious!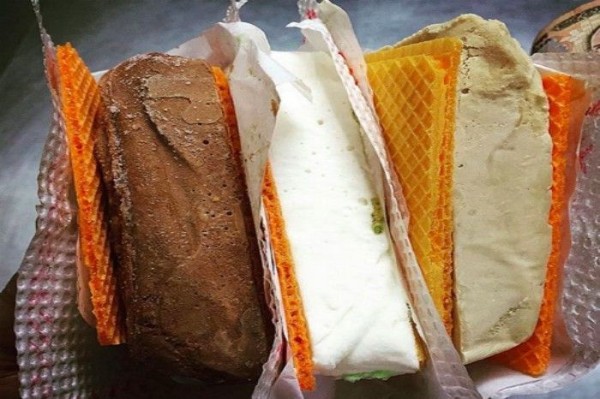 Where: 87 Stadium House, Opposite Ambassador Hotel, Veer Nariman Road, Churchgate
2) Icekraft
Icekraft handcrafted ice-cream rolls are as much of a delight to taste as they are to watch while being prepared. The whole process of preparing the ice-cream — from rolling the cigar rolls to decking it up with whipped cream and colorful sprinklers up in a waffle cone — happens in front of your eyes, all in a matter of five minutes. Their special Charcoal Ice-cream is making waves all around the city; so make sure to try that one out!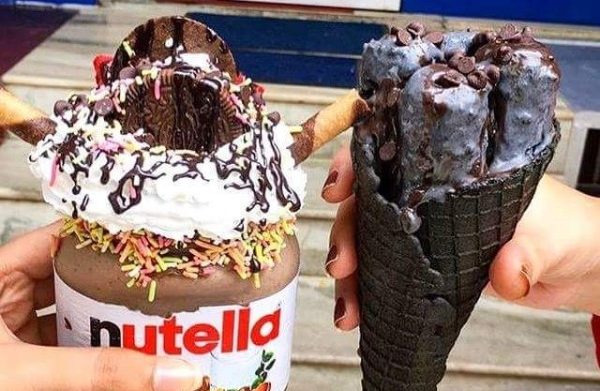 Where: Shop No. 5, Meera Co-operating Housing Society, Opposite Windsor Grande Heights, Near Mega Mall, Oshiwara, Jogeshwari West
3) Papacream
Papacream's chain of dessert parlors are known for two things: exceptional ice-creams and wacky combinations. As if their ice-cream with liquid nitrogen wasn't enough to get us going there, they have also included hummus and guava chili ice-creams and pani puri sorbet to their menu. Their flavors are unashamedly bold and creative, and that's what sets them apart from the other ice-cream parlors in town.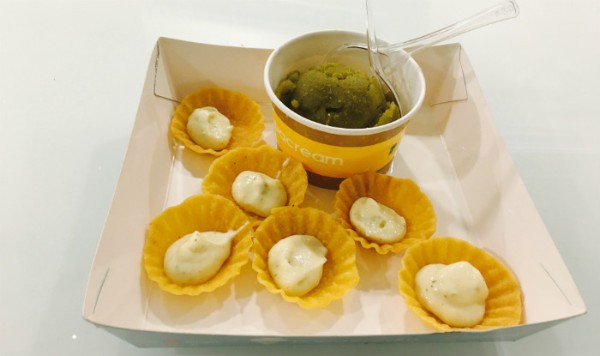 Where: Churchgate, Andheri, Juhu
4) Rollercoaster Ice-cream
Plain-Jane fruity ice-cream flavors get their due at this small shop in Ghatkopar's Khaugalli: fresh fruits are added to a big roller that converts them into ice shavings. High on the uniqueness scale, it's an added advantage that you can see your ice-cream being made. First, the fruits are cut and then crushed onto a roller which has a spinning ice slab affixed to it. On the roller, milk is added to the fruits and then a shredder is kept at the bottom to give you delectable fruity ice-cream shavings. We absolutely love their guava chili and kiwi-pineapple-orange combo; but be warned, it's takes a lot of determination to control the urge to keep on gulping down more and more of this icy delight.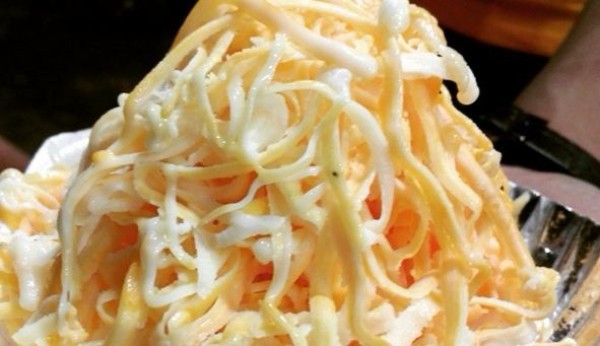 Where: Shop 1, Opp. Tip Top Farsan, Vallabh Baug Lane, Ghatkopar East
5) Froozo
Froozo is championing the cause of extending fusion food even to the ice-cream segment: their paan exotica ice-cream in a taco shell and gulab jamun ice-cream served with almonds and kesar provide enough proof of their creativity. Their ice-cream rolls have some really unusual combinations, but if you'd like to whip up one of your own, you can do that too. Marshmallows, bubblegum, mint, peanut butter, cookies, kit-kat or ferrero rocher — pick whatever you find fancy and let your imagination run wild as you come out with your own Froozo.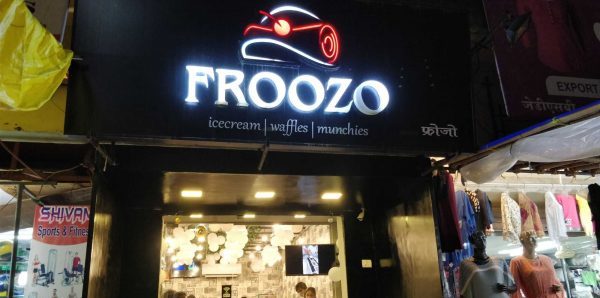 Where: Malad, Vile Parle
6) The Icecream Bakery
There's no chance of a sugar overkill at the Ice-cream Bakery's outlets as all of their fruity flavors have no added flavor or color. While the usual fruity ice-creams are classic, their mashup ice-creams are the ultimate crowd-pleasers. The New Yorkers ice-cream combines the goodness of a smooth New York style cheesecake with a light, homemade ice-cream base, while the bon-bourn ice-cream is a mix of Bournvita and ice-cream. But their desi Calcutta paan ice-cream is what really takes the cake!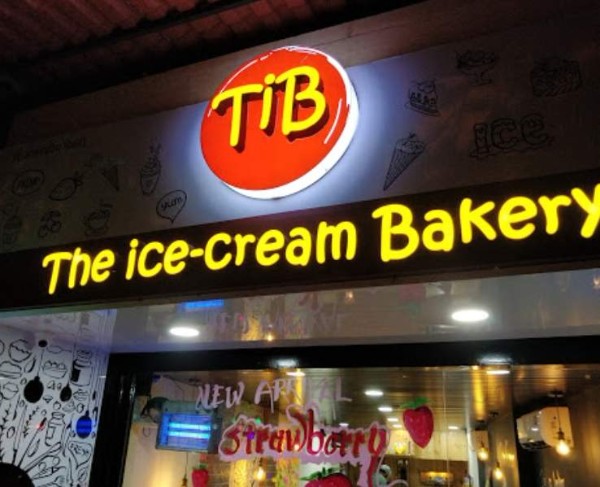 Where: Versova, Ghatkopar, Vashi, Belapur, Airoli
7) Naturals Ice-cream
Wherever you are in Mumbai, you are assured to find at least one Naturals Ice-cream shop close-by; they have more than 50 branches in the city. Its popularity is mainly because of its rich and creamy seasonal fruit ice-cream flavors, but they have a few chocolate varieties as well. We would recommend their sitaphal, mango, pineapple-papaya and litchi ice-creams.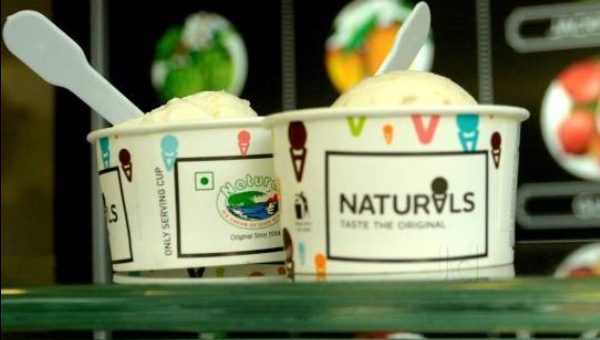 Where: Powai, Bandra, Mahakali, Vile Parle, Marine Lines, Andheri, Mira Road, Kharghar, Kandivali, Matunga, Worli, Ghatkopar and other areas
8) New Kulfi Centre
This little Kulfi centre on Chowpatty has been doling out rich, creamy kulfis for decades now. One of the oldest ice-creams shops in Mumbai, New Kulfi Centre has stayed the test of time and old veterans say that its top notch quality hasn't changed even a bit through the years. Their classic malai kulfi, roasted almond and strawberry kulfi are our favorite picks, but mango and kesar pista kulfi are the more popular flavors there.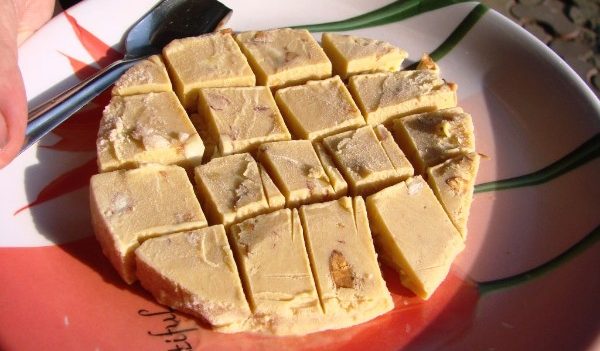 Where: 556, Marina Mansion, S.V.P Road, Chowpatty
9) Z's Creamery
Z's Creamery has a witty way of holding your attention even before you get your order: choco gone nuts, dragon's breath ice cream, nice and hazy and chocolate road are only some of the ingenious names on their menu. Z's Creamery has ample of options to create your own mix too: you can choose flavors, mixes as well as toppings. Apart from ice-creams, their waffles are a must-try too; they are some of the best ones in town.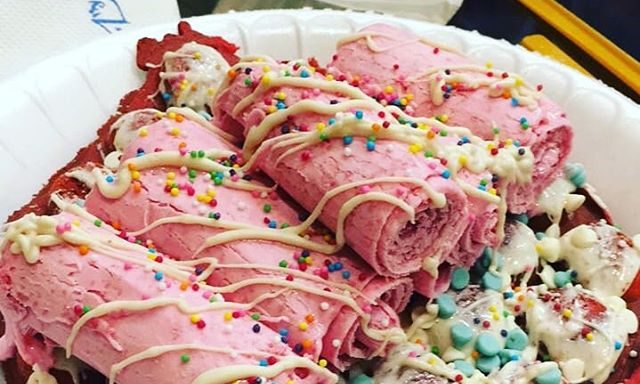 Where: Shop. 7, Panchsheel heights, Mahavir Nagar. Kandivali West
10) Coppetto Artisan Gelato
Coppetto Artisan Gelato believes in doing things with finesse. Updating the traditional gelato is a tricky move that not many can pull off, but this Bandra shop knows how to play its cards right. Adding a dash of dark chocolate and organic milk, they have come up with some exotic varieties. Our favorites are stracciatella and hazelnut gelatos. Alongside crafty gelatos, the store also has a few sorbet options.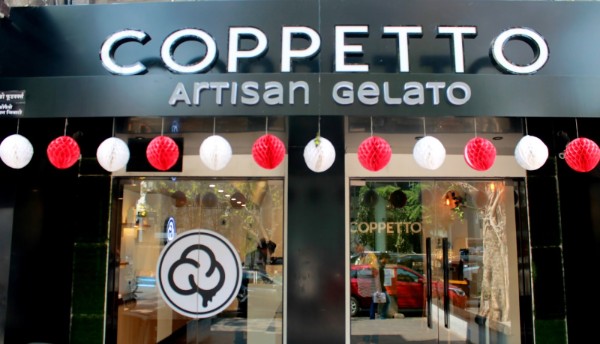 Where: Shop 3, Plot 117, Muzzafar Manor, Waterfield Road, Linking Road, Bandra West
If we missed out on your favorite ice-cream parlors in Mumbai, do let us know in the comments sections below. We'll be happy to check it out and add it to our list. Also, check out our list of favorite ice-golas in Mumbai to beat the heat with an icy pick.
Image Credits: HungryForever, Homegrown, India.com, Metro.co.uk, Just Dial, Remote Traveler, CelebrateMyBeautifulLife, Pexels, Kendelljenner.fun
Latest posts by Vibha Sharma
(see all)