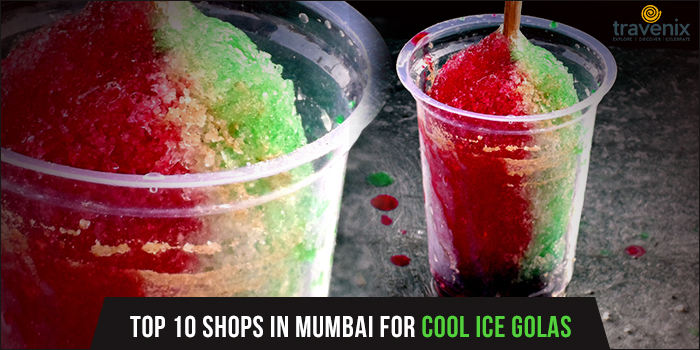 Top 10 Shops in Mumbai For Cool Ice Golas
Mumbai's golawallahs are doing brisk business, thanks to the rising mercury levels in the city. In this season, a cooling colorful ball of ice candy dipped in different sherbets is the best remedy to defeat the heat.
Beat The Summer Heat With Golas!
While the street golawallahs have always been alluring with their colorful sherbet bottles on display, the gola has seen quite a transformation off lately. From the simple kala khatta and kachi keri sherbets to ice golas topped with dry fruits, fresh cream and more — the evolution has been fantastic. (http://armstrongpharmacy.com) If you're looking for a quick cooling dessert to finish off your meal, follow us as we check out the best outlets for ice golas in Mumbai.
1) Islam Gymkhana Golewala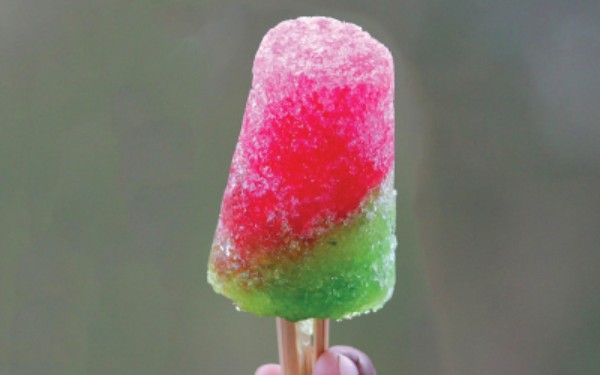 Mumbai's Marine Drive is a hub for late night outings and food trails and Islam Gymkhana makes it easier for all those late night owls to gorge on some icy golas. Open till the wee hours of the night, this tiny stall has various sweet and sour sherbets for your basic golas, while for the fancier ones, they also use malai.
Where: Marine Drive
2) Ram Krishna Juice Center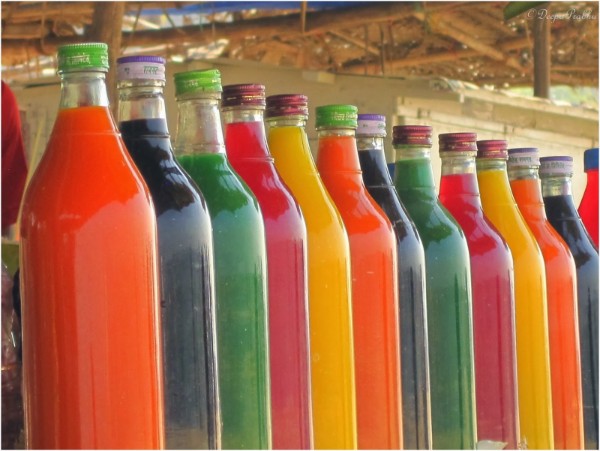 Ram Krishna Juice Centre is Khar's favorite center for juices, shakes and golas. It's been around for more than 40 years, so it has become quite popular with the locals. It's always crowded, but that is only a testament to the quality of the beverages and desserts at this stall.
Where: Khar (West)
3) Park Malai Gola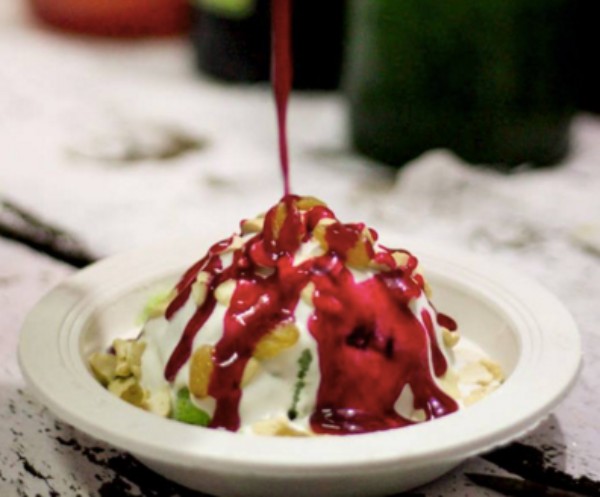 Standing tall near Shivaji Park in Dadar, Park Malai Gola provides a respite from the heat for all the tourists visiting Dadar Chowpatty Beach and other landmarks nearby. It's a small stall, so you might have to look around for a bit or ask locals for directions. The stall has some great combinations for those who love malai golas. Also, the best part is that they use filtered water, so you don't have to worry about hygiene either.
Where: Shivaji Park
4) Pooja Malai Gola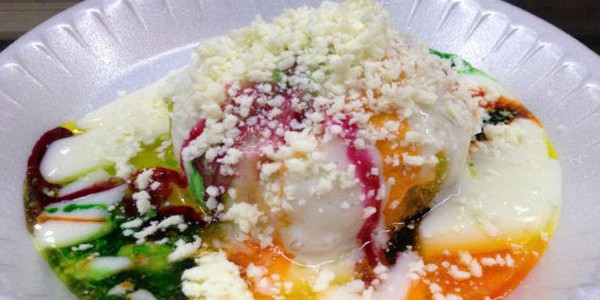 Pooja Malai Gola serves some quick snacks, but the popularity of their golas overshadows that side of the menu completely. Apart from the usual fruity flavors available elsewhere, litchi and variali are new additions. Their dry fruit and malai golas are for those who would like to try something fancy. They also parcel their golas, so if you live nearby, you can just carry them back home.
Where: Malad East
5) Jai Jawan Stall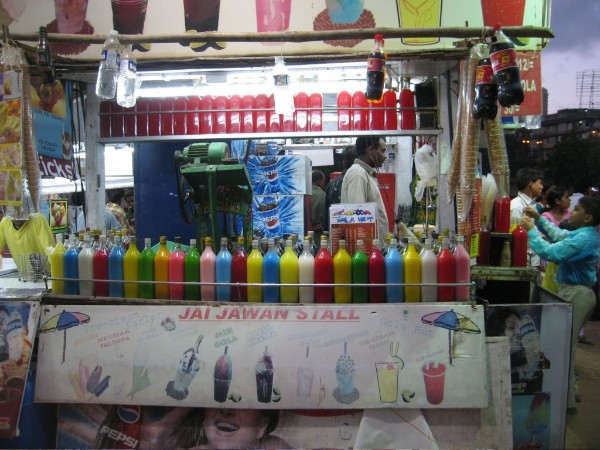 Jai Jawan Stall is a dessert lover's delight: it has a great mix of ice creams, sundaes, faloodas and kulfis. If you are looking for golas, try their chocolate chip milkmaid gola; it is refreshing! The place tends to be really crowded in the evening, so be prepared to jostle it out there.
Where: Girgaum Chowpatty
6) Mount Gola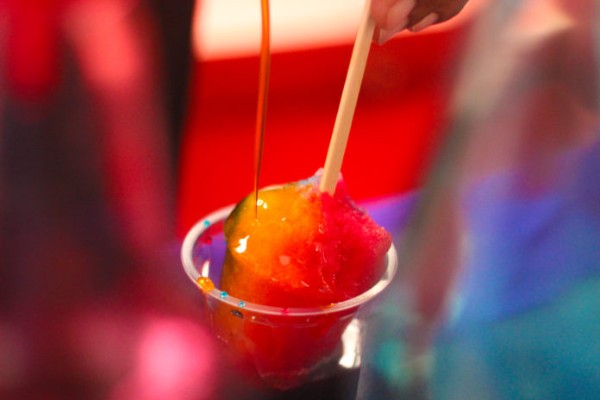 Mount Gola's flavorful golas are not just for your taste buds, they are quite visually appealing too! With a dash of yellow and green, their kachi keri and pineapple gola are for those who love a sweet and sour treat. Also give their faloodas a try, they are really good.
Where: Nariman Point
7) Vijay Ice Gola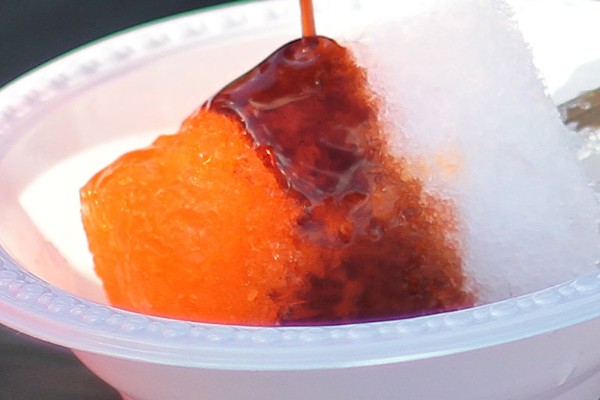 Vijay Ice Gola is a small stall tucked away in the lanes of Vishnu Nagar in Thane West. It may be difficult to find, but if you're willing to make the effort to satiate your gola craving, it will be worth it. Although there is nothing fancy, you might want to head there when all you want is a basic fruity gola.
Where: Vishnu Nagar, Thane West
8) Farzi Café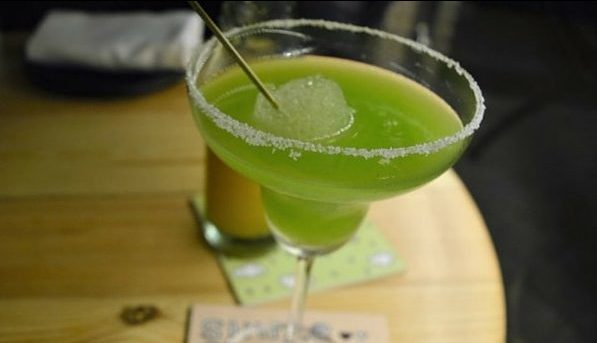 An unlikely name on the list that covers mainly small dessert parlors, the fancy casual dining restaurant Farzi Café also has something for gola lovers. Their Chuski Margarita is a stunner, especially if you like a mean sour punch of flavor. The taste of raw mango dominates this fusion gola.
Where: Lower Parel, Goregaon
9) The White Owl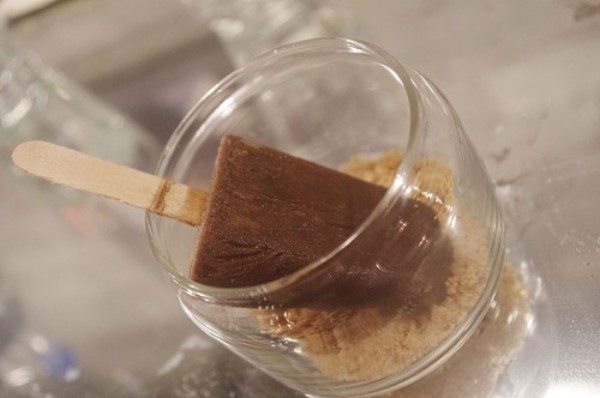 This one on the list made us make an exception as technically it's not really a gola, but a popsicle. The White Owl's Beer Popsicle impressed us with its innovation, and it's definitely something that commands your attention. For this boozy, icy delight, small pieces of apples are mixed with ace beer. This one even beats chilled beer on a summer afternoon!
Where: Lower Parel
10) Milan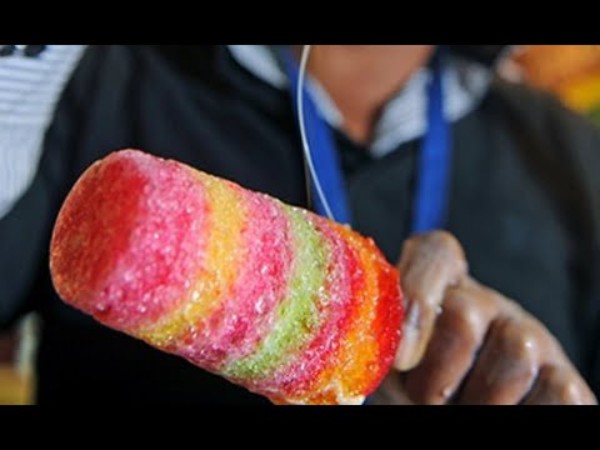 Milan at Juhu Beach serves one of the biggest ice golas in town; it's almost the size of a baseball bat! With bright colors and a towering height, it's hard to not stop for a second glance for this towering beauty. Though it looks incredible, it's a task trying to balance it out while eating. It's absolutely delicious, but make sure you have your friends around to help you whip it up clean!
Where: Juhu Beach
Do you know of any other places that serve amazing ice golas? Do let us know in the comments section below. Also check out our article on the best juice centres in Mumbai for those times when you want to calm your parched throat.
Image Credits: David Boyk, IndianStreetFood, StyleWhack, Skinny Girl Diariez, Life Spice, India.com, Ekplate.com, i1os.com, 4.bp.blogspot, Wiki media/Anish1321
Latest posts by Vibha Sharma
(see all)