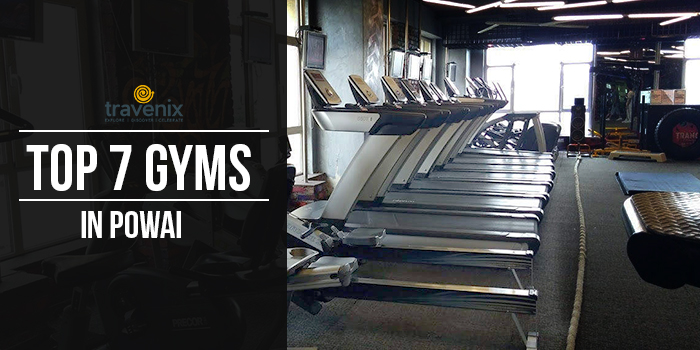 Top 7 Gyms In Powai
In today's fast-paced life, there is hardly any time to eat. Fast food joints and street-side food are available in plenty for those who are looking to have food on the go. However, this hectic lifestyle has also led to a lot of health-related issues and obesity. Gyms are great for remaining fit or even reducing weight and come as saviors in this time.
Powai's Gyms
The beautiful area of Powai has some great gyms where you can go and become fit once again by flexing those muscles every day. Let's go around Powai and find some of the best ones to get enrolled in.
1. Carewell Fitness The Gym
Whether you want flat abs, increase your stamina and power or even wish to bulk yourself up, Carewell Fitness has a solution for everyone. With gym membership starting at just Rs. 7000 for a month, you can get yourself enrolled here and workout every single day under the guidance of expert trainers. You could also join their weight-loss programme or choose to go for personal training too.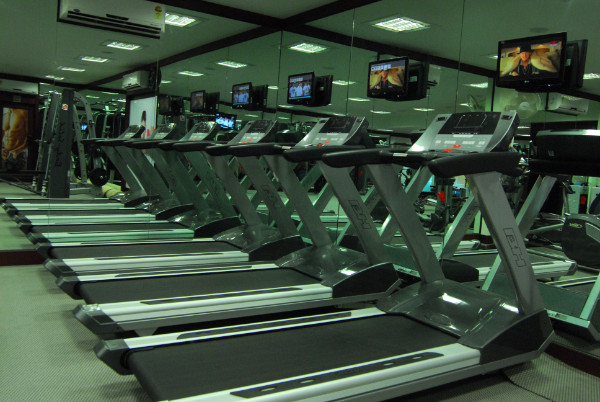 Where: CTS43, 1st Floor, Raheja Vihar, Chandivali Farm Road, Next to Chandivali Studio, Chandivali, Powai, 400072
2. Indus Fitness Edge
If you're looking for a gym that stays open throughout the day, Indus Fitness Edge is the gym you should go to. They are open from 6 AM to 10 PM so that you can easily adjust your gym timing according to your schedule. (augustafreepress.com) You could also choose to go for personal training here. They are even open on Sundays so that the busy folks can work out on weekends.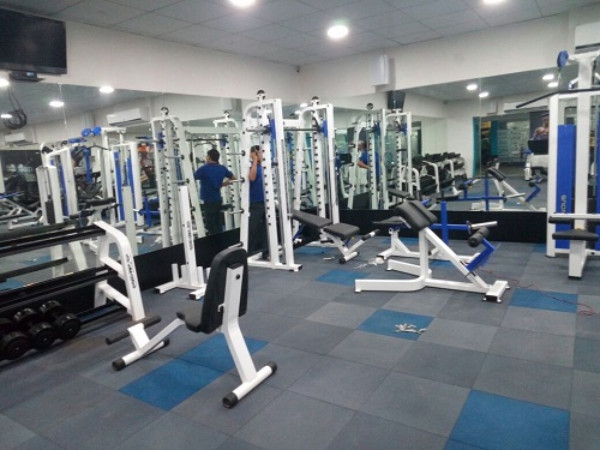 Where: Unit No 1, Clipwala Compound, Tunga Village, Saki Vihar Road, Opp Nucleus House, Near Honda Service Station, Powai, 400072
3. Viikings Trance Fitness
Viikings Trance Fitness is the ultimate destination for fitness freaks. Not only do they have a full-fledged gym but also have CrossFit, spinning, power Yoga, anti-gravity, mixed martial arts and Zumba! If you're looking for a place that has the very best of fitness equipment and trainers, you should head over to Viikings. This is one place that you can totally rely on for all your fitness requirements.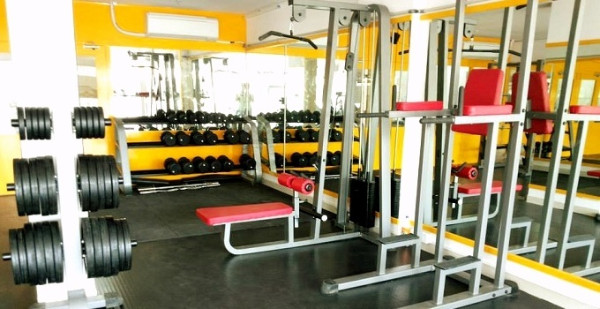 Where: JMJ House, 4th Floor, Orchard Avenue, Hiranandani Gardens, Powai, Mumbai, 400076
4. Gold's Gym Powai
Whether you're into fitness or not, Gold's Gym is a name that is known to one and all. One of the best gyms in Mumbai, this international chain of gyms has also made Powai its home and you can experience international level of gym training here. State-of-the-art equipment can be found here and you can either go for group classes or for personal training if you wish to have more attention from the trainers.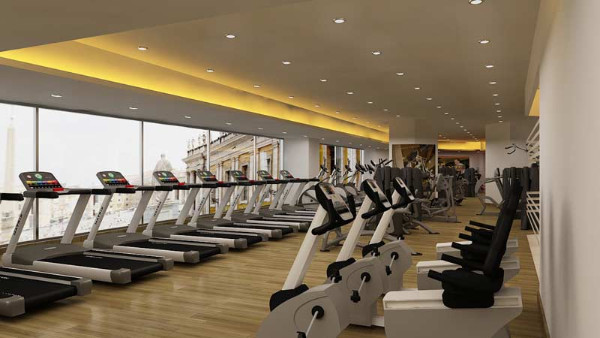 Where: Stilt Level 04, Supreme Business Park, Supreme City, Next To Nomura, Hiranandani Gardens, Behind Lake Castle and Avalon, Powai, 400076
5. Reeta's Revive Gym and Fitness Studio
Reeta's Revive Gym and Fitness Studio has some crazy fitness-related activities. Apart from a fully-equipped gym, they have power Yoga, pilates, Bollyfuze, ballroom dancing, Russian Ballet, and Zumba! So if you find lifting heavy weights and equipment boring or painful, you could easily get enrolled in other programs and still become fit with ease.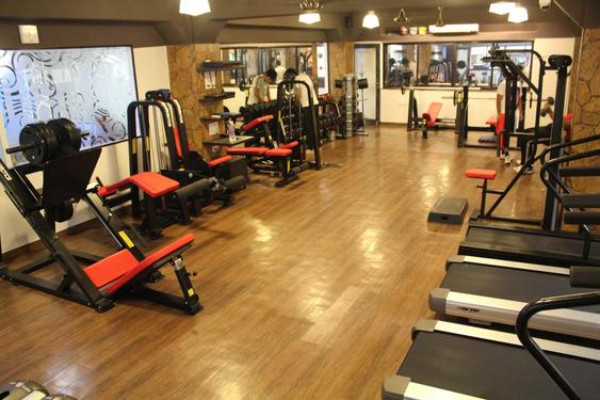 Where: 406-9, Crystal Centre, Raheja Vihar, Chandivali, Off Chandivali Farm Road, Powai, 400076
6. Fitness Lounge
This gym is located right opposite IIT Bombay and has some great gym equipment. While they don't have group classes, you can totally bank upon their personal training for all your fitness needs. The gym is even open on Sunday and has shower facilities so that you can come here even on weekends and then return back completely refreshed.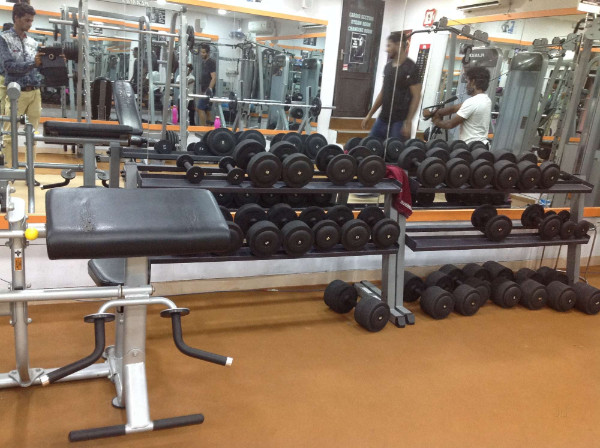 Where: Chaitanya Nagar, Navy Compound, Opposite Suja Niketan IIT Powai, Powai, 400076
7. XTrim Fitness
If you want to become slim and trim, XTrim Fitness is the place you should head to. They have state-of-the-art gym equipment along with experienced trainers who will ensure that you can reach your fitness goal in no time! They also have special packages for abs workout for those who wish to rip their abdomens!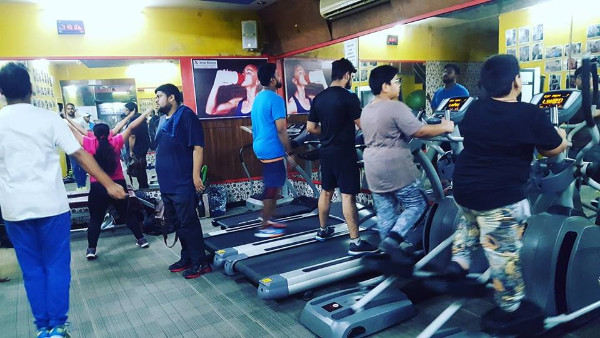 Where: Harikrupa, Hare Krishna Road, Chaitanya Nagar, Opp. Thakre Hospital, IIT Market, Opp. Thakre Hospital, Powai, Mumbai, 400076
Have you enrolled at any of the above-mentioned gyms in Powai? If so, do let us know your experiences in the comments section below. Do you know of any other gyms in Powai that deserve to be on this list? Hit us up in the comments!
Image Credits: Powai Info, XTrim Fitness, Just Dial, Click.in, NK Architect, Hpssociety, Good Vice
Latest posts by Vibha Sharma
(see all)