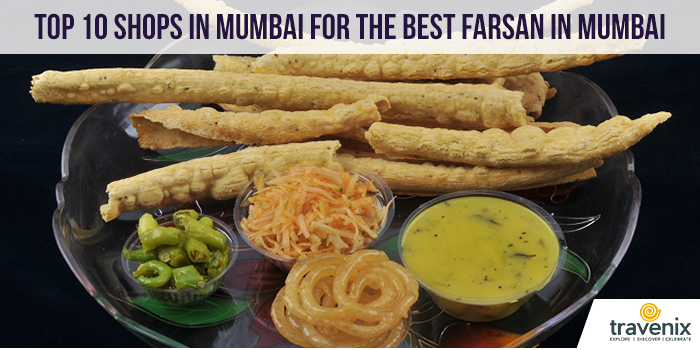 Top 10 Shops In Mumbai For The Best Farsan In Mumbai
Breakfast, lunch and dinner may be your most important meals, but what about the times when you want something to snack on? For that, farsan (Gujarati salty snacks) comes to the rescue. From khaman, dhokla andganthiya to chavanu and chakri, there is a lot to gorge on.
Snack On!
Light and tasty, these salty and savory snacks are best teamed up with a hot cup of chai. These dishes also make their way into the magnificent Gujarati thali. We've already listed out the best places for Gujarati thali in Mumbai before, so now we're sampling the best farsan that the city has to offer!
1) Tip Top Farsan & Sweets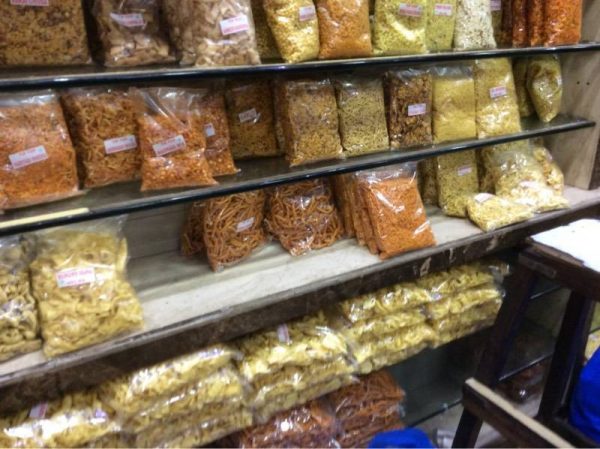 Tip Top Farsan's seasonal 'undhiyu' is an absolute winner which has delighted farsan fans for more than 20 years. Loyal fans also recommend its paper thin khandvisand the staple for all festive occasions: fafda-jalebi. Tip Top Farsan has some crispy and tasty snacks, but its prices won't cut your pockets deep. Its main branch is in Ghatkopar, but a new one has also come up in Navi Mumbai.
Where: Shop No:2, Vora Apartment, VallabhBhag Lane, Ghatkopar East, Near Achija Restaurant, Pant Nagar, Ghatkopar East
2) Trupti Farsan
Known for its top notch quality, the farsan at TruptiSnacks is always freshly made. You can take your pick from their wide range of khakhras, chevdas, fafdas and other farsan items or head to the sweets section to gorge on barfis, gulabjamuns, rasmalais and other sweets. If you are someone who is conscious of their health, try their special healthy snacking options and also check out their collection of dry fruits.
Where: Powai, Chandivali, Chembur, Khar
3) Murlidhar Sweets & Farsan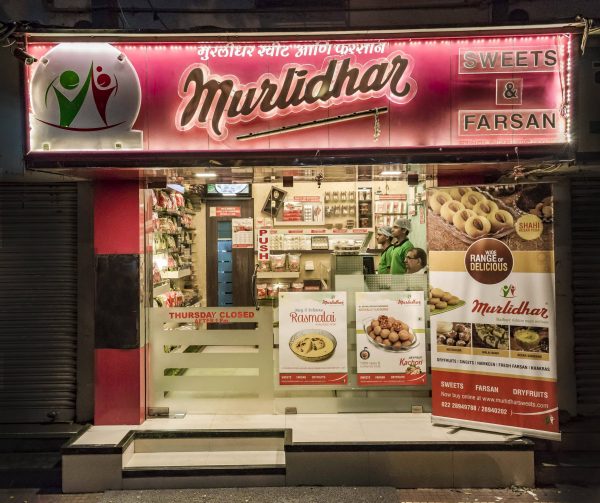 For all those homesick Gujaratis craving for a serving of shrikhand and aamraas with their lunch, Murlidhar Sweets &Farsan is the place to head to. It has earned a reputation of providing the best farsan and sweets in Borivali. Those who have been regularly visiting this farsan shop highly recommend their rose shrikhand, Rajkot pedas, samosas and khaman. While the quality is always great, the prices are a little on the higher side there.
Where: 10, Shailesh Apartment, Opp. Ram Mandir, S.V.P.Road, Borivali West
4) Mulund Farsan Mart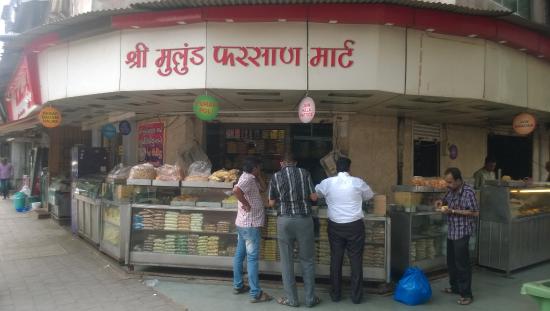 Mulund Farsan Mart may specialize in farsan, but that doesn't mean it limits its menu only to that. Right from thepla, fafda, jalebi, chavanu and khakhra to their special grilled vadapavs and samosas, everything is a hit with customers there. It also has numerous snacking options that you can stack up on: khari biscuits, moong dal, soya sticks, bhakharwadi, chakri and a lot more.
Where: Shop No. 1,2,3& 4, Kothari Niwas, Zaver Rd, VidyaVihar, Mulund West
5) MM Mithaiwala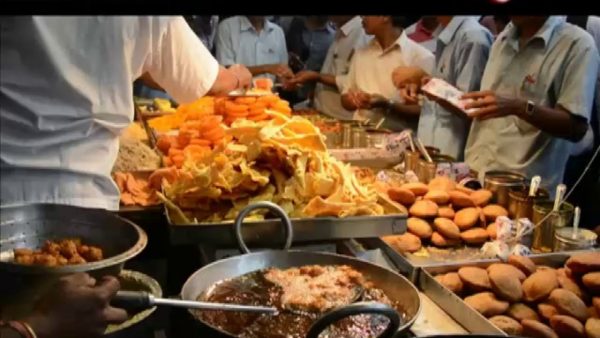 MM Mithaiwala's variety in sweets is unparalleled, but their savory snacks are not to be forgotten. Ganthiya, sev, mathri, chakli, khakhra are some of the options in farsan, but if you are looking for hot snacks, try their dhoklas, patras, kachoris, bhajiyas and pattice. They also have special farahali snacks for festive occasions when you are preparing for a fast. Their special 'Ice Halwa' is extremely popular with the masses for its uniqueness quotient; it is available in anjeer, jaifal, pineapple, rose, kismes and many other flavors.
Where: Opposite Railway Station, Kasturba Rd, VijaykarWadi Industrial, VijaykarWadi, Malad West
6) Madhuram Sweets & Farsan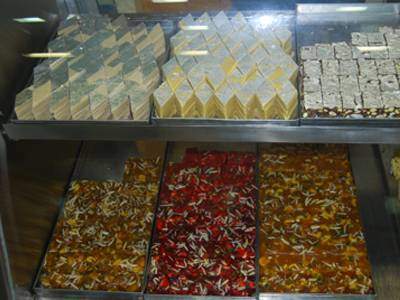 Whether it is kachori, laddoos, samosas, shrikhands or mathris, Madhuram Sweets&Farsan is known to do justice to the food, both in terms of quality as well as the price. If you are someone who loves to indulge their sweet tooth, do not miss out on their kalakand and malai sandwiches. Apart from the regular sweets, you can find some really good Bengali sweets too there.
Where: Opposite Goyal Shopping Centre, L T Road, Borivali West, Mumbai – 400092, Gyan Nagar, MhatreWadi, Borivali West
7) Shree Ram Sweets & Farsan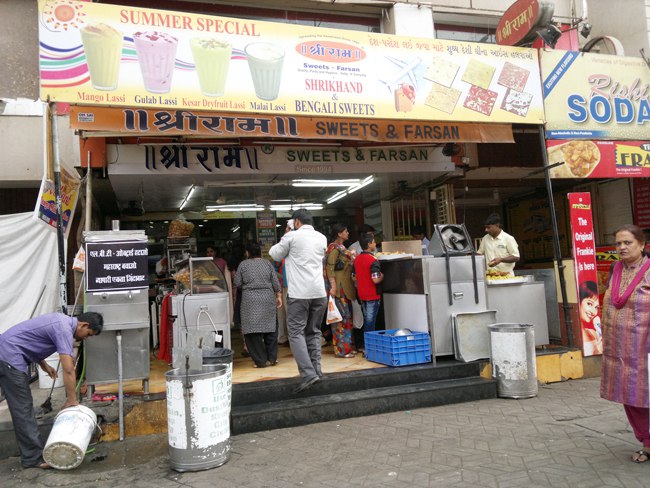 Shree Ram Sweets & Farsan lures its customers with delightful, spicy chaats, after which most people can't resist the urge to get something sweet to calm their taste buds. Try their specialty panipuri, dahiwada and ragdapattice for a quick snack, or if you're looking for an option in dry snacks, try their kachoris.
Where: Shop No. 7 & 8, Saidham,,Saibaba Nagar, Borivali West
8) Mahavir Sweets & Farsan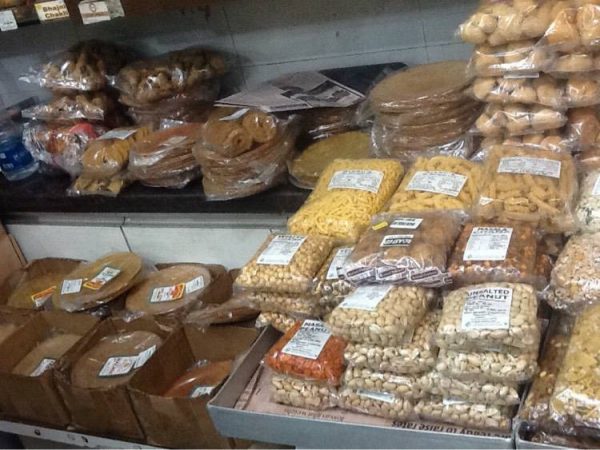 Mahavir Sweets & Farsan is quite popular with the locals, so be prepared to stand in a queue if you're planning to go there for a Sunday brunch. At this shop, you can be assured of the quality, because it has a loyal customer base that can vouch for it. Their kachoris, samosas and fafdas are such a hit with the masses that some people even get it delivered to other cities in India.
Where: Shop No 6, Sapna Apartment, Near Gopal Bhuvan Bus Stop, Lal Bahadur Shastri Rd, Gangawadi, Ghatkopar West
9) Jain Sweet & Farsan House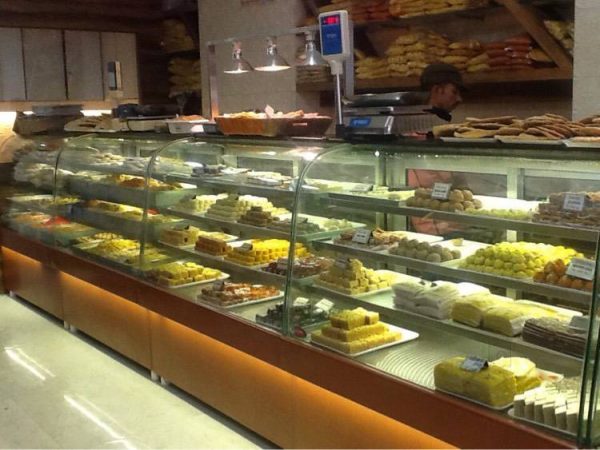 Along with great sev, chakli and other farsan items, Jain Sweet & Farsan House also provides some delicious vadapavs, misalpavs and Chinese samosas. If you like experimenting, you must try their new guava jelly dry fruit sweet; it is absolutely unique.
Where: Plot No 153, Rd Number 1, Jawahar Nagar, Goregaon West
10) Morbi Sweet & Farsan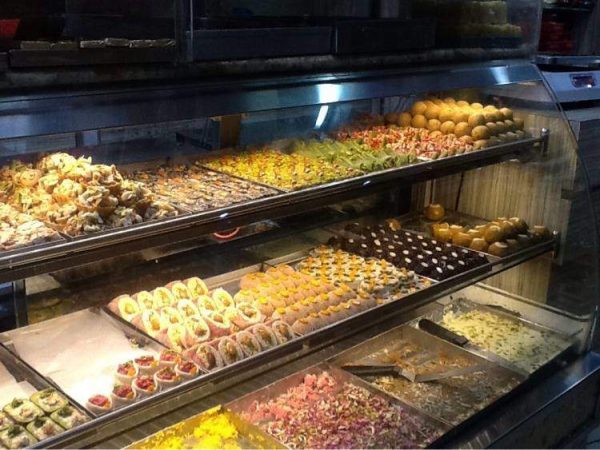 Morbi Sweet's special ghooghras and freshly made fafdas have gained popularity, while their white dhoklas remain an evergreen favorite with their loyal customers. If you have some special requirement or want your bulk order to have a specific taste, you can talk to them; they are quite friendly.
Where: Yamunashree Building, Shop No. 6, Ansari Road, Cross Bajaj Road, Next To Rashmi Gas Service, Vile Parle West
While these are only our picks, there are tons of other farsan shops in Mumbai where you will find great variety of dry snacks. Is there any other farsan shop that you think deserves a place on this list? Do let us know in the comments section below.
Image Credits: Just Dial, Trip Advisor, MouthShut, Daily Motion, Gujarat Headline
Latest posts by Vibha Sharma
(see all)