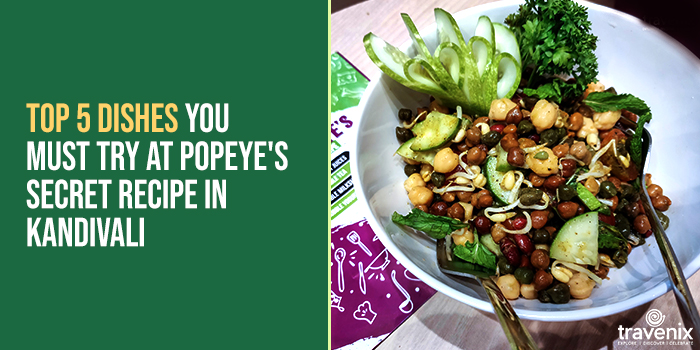 Top 5 Dishes You Must Try At Popeye's Secret Recipe In Kandivali
Whether you're on a strict detox diet or are just looking for healthier eating options, Mumbai has a lot to offer to the health-conscious foodie. Recently, we discovered Popeye's Secret Recipe in Kandivali that serves some nutritious salads, sandwiches, smoothies and more.
Healthy Food Ahead
If your definition of a nutritious meal includes words like bland and boring, you're in for a surprise. At Popeye's Secret Recipe, it's not just all about nutrition. They've made sure that your taste buds are in for a treat too. We tried some of their dishes and here's what we think about them:
1. Indian Protein Salad
Haven't we all heard how important proteins are for our body? Well, Indian Protein Salad will help you replenish the protein levels in your body. This salad features black beans, green grams, bean sprouts, chickpeas and sweet corn — all of which are rich in protein content.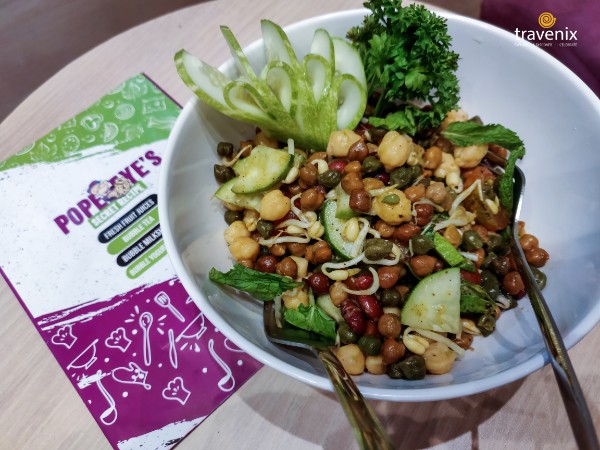 For some added flavor, green cucumber, lemon, and mint vinaigrette are also added to it. It's definitely tasty, but it's the nutrition content that should push you to try this dish out.
2. Detox Salad
Want to cleanse your system from all the junk food you've been having? Popeye's Secret Recipe has something that will go easy on your tummy.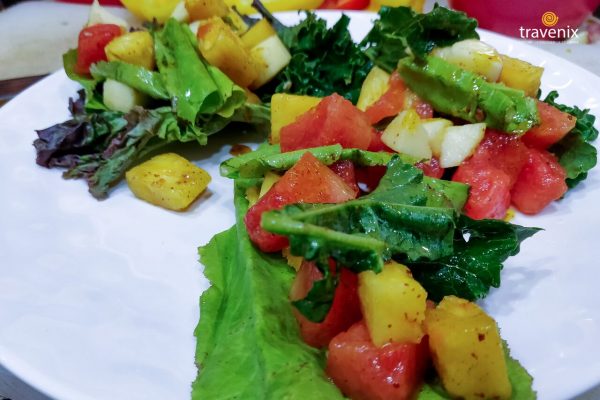 Their Detox Salad has a mix of healthy ingredients like watermelon, pineapple, kale, apple, candied walnuts and mixed seeds. It is topped with honey mustard dressing and some orange juice to add an extra punch of sweet and sour taste to it.
3. Grilled Paneer Sandwich
If you want a hearty meal minus dead calories, Grilled Paneer Sandwich should be on your mind. It has paneer, kale, olives, cherry tomato, and cucumber — all of which are super healthy! It is smothered with a special garlic and basil dressing which really gives brings together all the elements in this dish.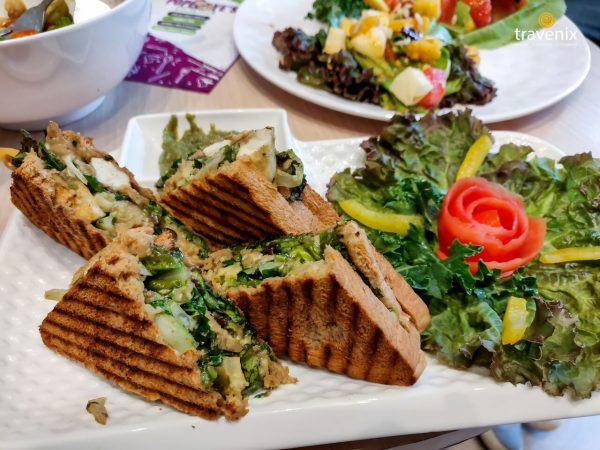 .
4. Date Night Smoothie
Popeye's Secret Recipe has really good smoothie flavors. We ditched our usual favorites Avocado Banana Smoothie and Fruits Smoothie to try something new. With dates, apricots, figs, and honey in it, the Date Night Smoothie scores high both on the nutrition as well as the taste scale.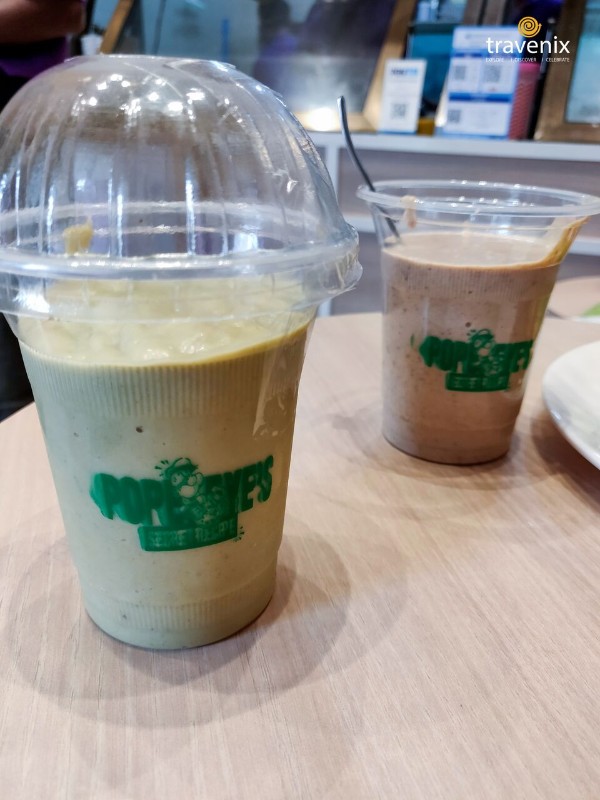 With no cholesterol and very little fat in them, dates pack a nutritional punch. If you want to load up on those health benefits too, sip on to their delicious Date Night Smoothie.
5. Make Your Own Salad
If you can't find the kind of salad that suits your taste buds, you can just don the chef hat yourself and pick everything that goes into your salad bowl. For our salad, we went with a mix of mixed beans, lettuce, brown rice, feta cheese, corn, french beans, kale, spinach, olives, sprouts, and herbed potatoes. Honey mustard sauce on top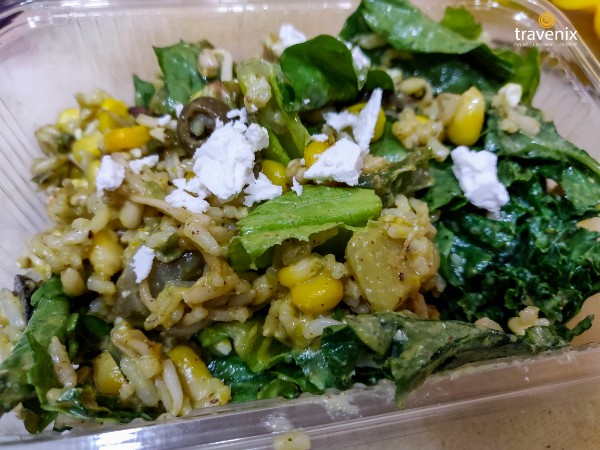 But if you're willing to try something different, you could different bases, fruits, veggies, cheese, and dressing too. This is one dish that you can't go wrong with. After all, who understands your taste buds better than you?
If you want to try some of their healthy salads or smoothies, head straight to G 59, Xth Central Mall, Mahavir Nagar, Kandivali West, Mumbai, Maharashtra 400067. If you've visited them before, do let us know about your experience there in the comments section below. We'd love to hear from you!
Latest posts by Vibha Sharma
(see all)