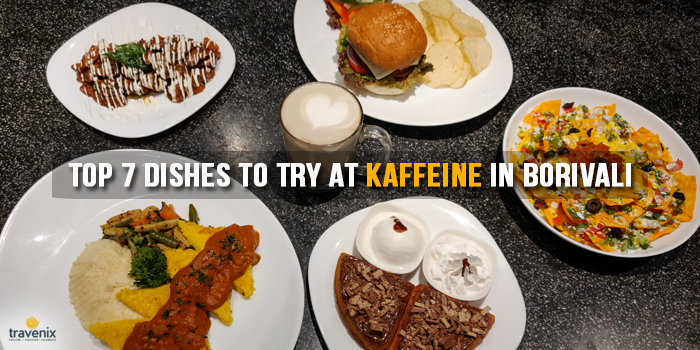 Top 7 Dishes To Try At Kaffeine In Borivali
In the mood for some unique dishes? Head over to Kaffeine in Borivali and choose from a wide variety of continental and fusion dishes. They also serve a huge number of hot and cold beverages so that you have some kickass drinks to go along with your favorite dishes.
Eat It All
We had the opportunity to try out the very best dishes of Kaffeine. From milkshakes and desserts to the main course, here we have listed the finest dishes that you too can try when you visit the restaurant.
1. Thai Basil Potato
The Thai Basil Potatoes are made to perfection here. The potatoes are fried till they are crisp so that you can get that crunch whenever you bite into them. They are dressed with a basil dressing which gives the much welcome basil flavor to the dish. The flavors of the potato and basil merge to give you a great gastronomic experience.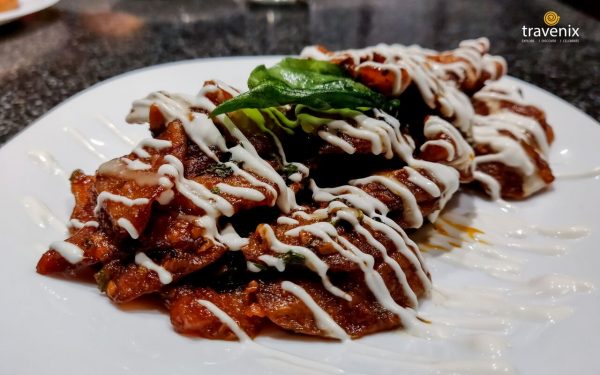 2. Polenta
Polenta isn't a dish that you can find at every other restaurant in the city. This rare dish is made extremely well and served hot. It is a delicious mix of grilled cottage cheese, mashed potatoes, marinara sauce and loads of sauteed veggies. If you're looking to try out something from the main course, it should be this dish.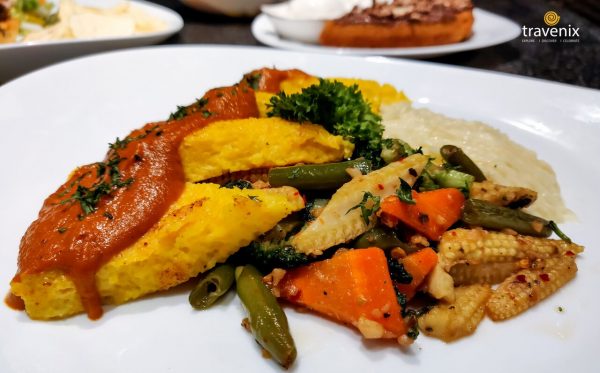 3. Cajun Spiced Burger
Cajun Spiced Burger here is HUGE. You need to open up your jaws to bite into this enormous burger and then chew it real slow to enjoy its variety of flavors. The burger has loads of mixed veggies stuffed inside along with mayonnaise and Cajun Spice mix. This makes the dish slightly spicy, which is extremely delightful for the taste buds.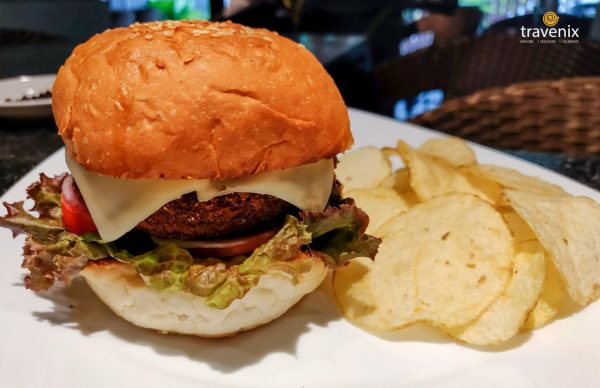 4. Nachos
The nachos here are freshly prepared and are served with Mexican beans, cheese sauce, chopped tomatoes, Jalapenos and salsa with sour cream. All the flavors blend and balance each other perfectly to give you the satisfaction with each bite. The nachos give the added crunch to the dish.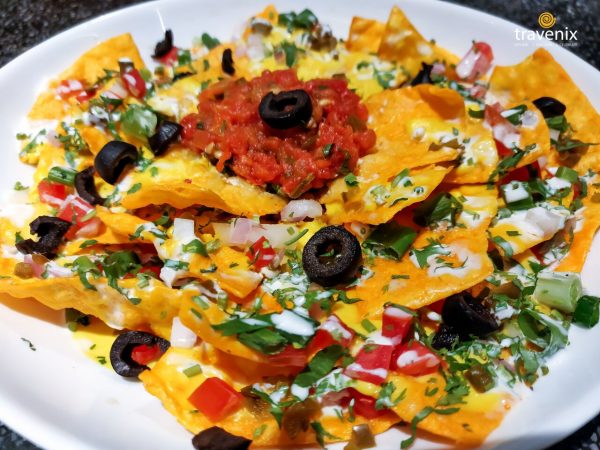 5. Kit-Kat Waffles
If you have ever fancied Kit-Kat as a kid or still do now, you simply should not miss out on this dish. The Kit-Kat Waffles here are freshly made and then are topped with loads of Nutella. The Nutella layer is then topped off with chunks of Kit-Kat that give the added crunch to the dish.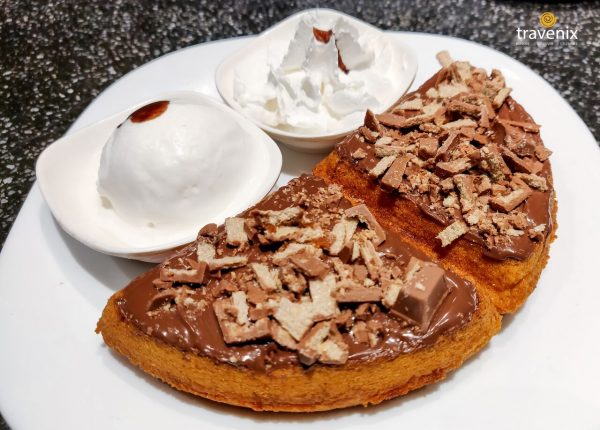 6. Mint Hot Chocolate
The Mint Hot Chocolate is a refreshing drink that will appeal to all the chocolate lovers out there. The chocolate is thick and is high on cocoa content. To go with this, they have added mint to the mixture that cools you as you gulp it down. The hot drink even provides a cool feel at the same time and gives you the best of both worlds.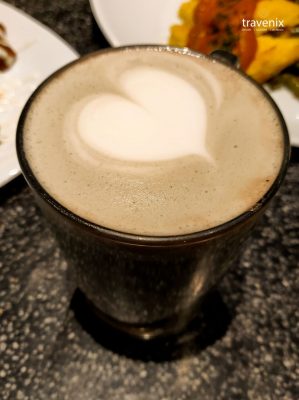 7. Parle G Shake
Good Ol' Parle G can come in all shapes and sizes. But have you ever seen Parle G being made into a shake? This is exactly what you get here. This drink fills you with nostalgia and brings out that Parle G lover in you. The shake is thick and has a very strong flavor of Parle G that is absolutely delightful; a must-try shake!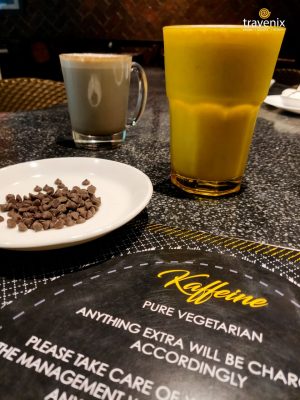 Have you been to Kaffeine in Borivali before? If so, do let us know your experience and reviews in the comments. If not, start planning an outing with your friends and family to this restaurant and enjoy its amazing dishes. You can find Kaffeine at Shop 1, Bhatia Apartment, S V Road, Next to Vijay Sales, Borivali West, Mumbai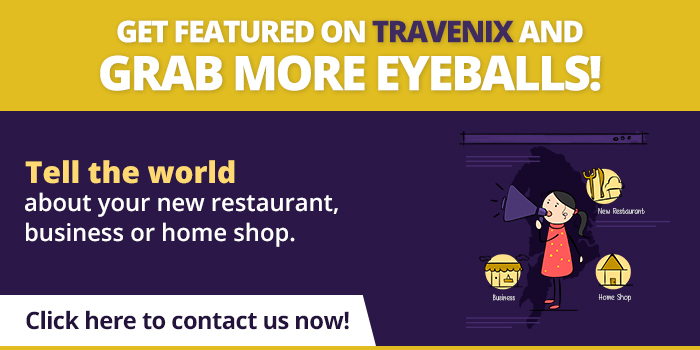 Latest posts by Vibha Sharma
(see all)