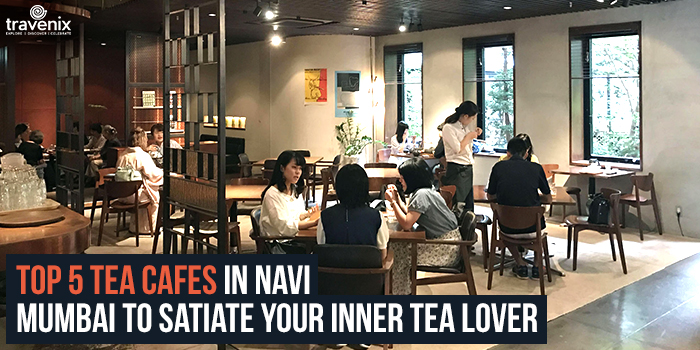 Top 5 Tea Cafes In Navi Mumbai To Satiate Your Inner Tea Lover
Can't get your day started without a good cup of tea? Well, if you're anywhere near Navi Mumbai, you are in for luck. It has something for all kinds of tea lovers: cutting chai, green tea, herbal tea and a lot more is on offer.
Tea-totallers Unite!
Navi Mumbai's tea cafes have so many different types of tea varieties that you'll have a tough time picking a favorite. Go on and give the inner tea lover in you a good treat at these tea cafes in Navi Mumbai.
1. Chaai Centre
Deliberate over 10 different kinds of teas – including India's traditional kulhaad chai that is famous everywhere from Varanasi to Kolkata. For those who love spices, there are plenty of great options too.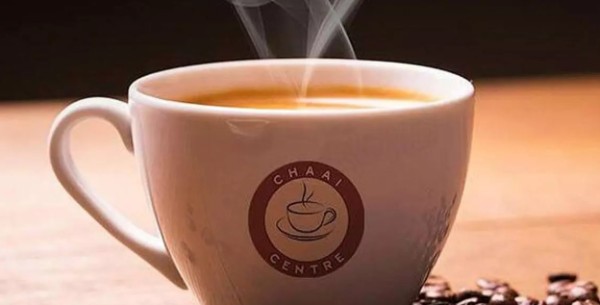 It's hard to pick one favorite between Ginger tea, Cinnamon Tea, Cardamom Tea and Saffron Tea. They even have the ultimate winter tea drink – the Kashmiri Kahwa. With tables spread out across the room, Chaai Centre at one glance almost resembles a restaurant but it somehow has a certain coziness to its ambiance too.
Where: Shop 14 & 16, Plot 37, Mayuresh Cosmos, Sector 11, CBD-Belapur, Navi Mumbai
2. Cafe Bombay Diaries
Cafe Bombay Diaries has the best type of tea from every corner of India. Sample Darjeeling Black Tea, Kashmiri Kahwa, Silver Needle White Tea, Oolong Tea at this tearoom in CBD-Belapur.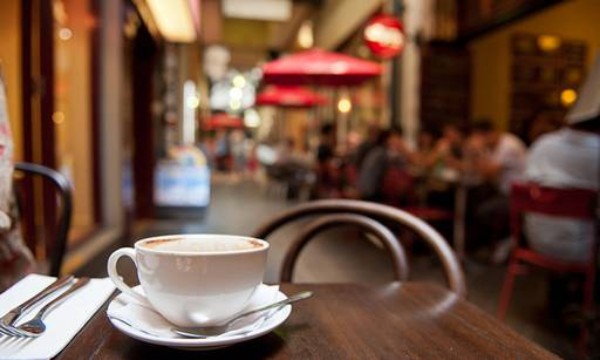 With over 30 types of Masala Chai, Iced Tea, Green Tea and Premium Tea, it's unlikely that you'll not find something to satiate your inner tea lover.
Where: Shop 9, Chawla Plaza, Sarovar Vihar, Sector 11, CBD-Belapur, Navi Mumbai
3. Tea Trails
This chain of tea cafes has a franchise network in 10 cities across India, so it is already a well-known name that is appreciated for its good quality gourmet teas from across the world.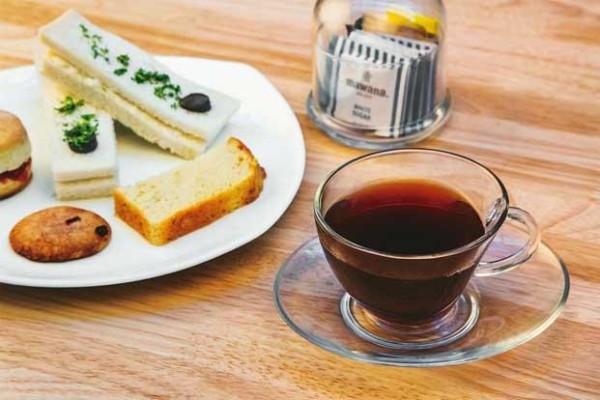 Tea Trails is especially famous in Navi Mumbai, which is partly because of its list of exclusive teas. South African Red Tea, Japanese Genmaicha, and Argentian Mate are some of the popular specialty teas there. Their service is quick, and the ambiance very casual, but be warned, a trip to this tea cafe will make your wallet light.
Where: Shop 31, Shrijee Heights, Near Andhra Bank, Sector 46 A, Seawoods, Navi Mumbai 
4. Tea Villa Cafe
For a cafe that offers homemade tea and other international variants of the tea from almost 100 Best Teas of the world, their menu is quite diverse.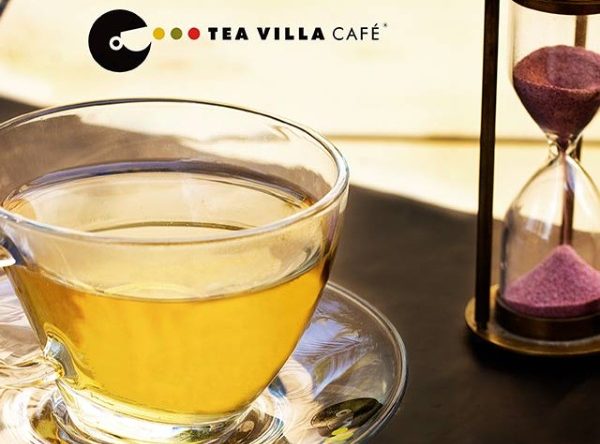 They even have European, Mediterranean, Italian, Mexican, Chinese cuisines, besides freshly baked Belgian Waffles and exotic coffees. For the ultimate tea experience, you have to try their green tea and masala chai; it is absolutely refreshing! (Jordan-anwar)
Where: Vashi, Kharghar
5. Chaayos
Chaayos' Shahi Chai and Baarish Wale Pakore are definitely one of the best things you can gorge on in Mumbai's monsoon.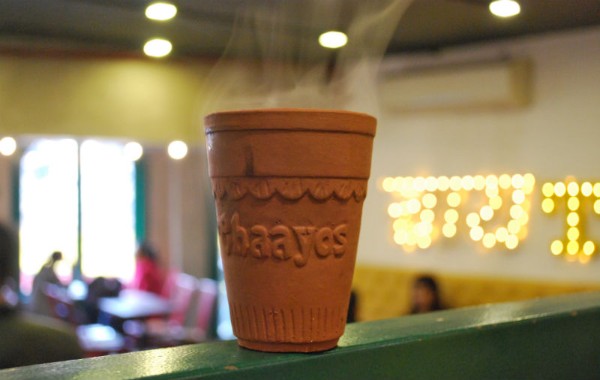 Their Tulsi Green Tea, Honey Ginger Lemon, and Kangra Masala Chai are unique offerings that can actually get quite addictive over time. While the tea and food there is absolutely delicious, it is quite overpriced.
Where: K 01, UGF, Seawoods Grand Central, R-1, Sec 40 Seawoods Railway Station, Seawoods, Navi Mumbai
Which is your favorite place to have tea in Navi Mumbai? Please share it with us in the comments section below.
Image Credits: Magicpin, Swiggy, Livemint, teavilla.in, Hangouts 
Latest posts by Vibha Sharma
(see all)