Top 5 Dishes To Try At Frisbees In Andheri
Mumbai has a lot of burger joints but not all of them deliver on the promise of giving you a juicy burger. There are a lot of burger places in Mumbai that are experimenting with new flavors, but if you want the best of classic burgers, Frisbees in Andheri should be the place you should head to. From the top bun to veggies inside, everything inside is fresh here!
The Burger Peddlers
With cozy interiors and pop rock playing in the background, Frisbees teleports you to the classic burger joints in America. Frisbees call themselves 'the burger peddlers', so prepare to dig into some delicious patties that can be really 'addictive'! We tasted some of their best burgers and side dishes, and have come to the conclusion that Frisbees deserves a spot in our list of best burgers in Mumbai. If you're going there, you cannot miss out on the following dishes:
1. Jamaican Gold
Jamaican Gold Burger brings to you bold flavors from the coast of Jamaica right on your plate. Its sauces and masalas are fiery, so those who love spicy food are in for a treat. Jamaican flavored blast grilled chicken is topped with greens, orange chipotle mayo, jalapenos and pickled mushrooms to create a spicy flavor. If your taste buds are a little sensitive, you'll also pick on the slight tinge of sweetness that mushrooms lend to it.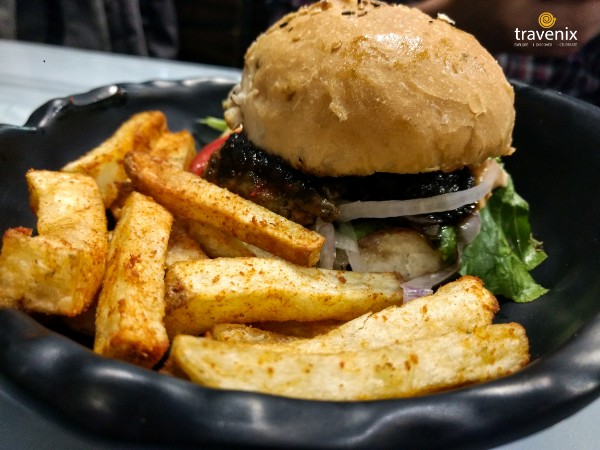 2. Cheese Bomb
Sometimes one or two layers of cheese are never enough which is why Frisbees introduced a dynamite of a dish, the Cheese Bomb. With two crunchy cheese patties in between with lettuce, onions, tomatoes, jalapenos, and pickled cucumbers topped with roasted garlic mayo and hot sauce, this is the best classic burger in the whole town, we promise! The flavor is very well balanced to give a fresh and tangy taste. For all the veg lovers out there, this is the burger you should not miss!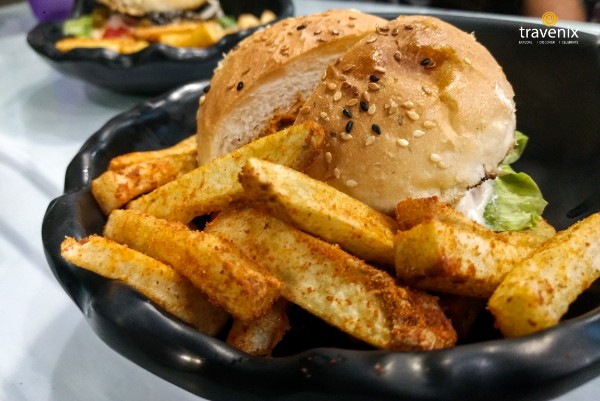 3. Veg Chilli Cheese Whacks
The Veg Chilli Cheese Whacks are made to absolute perfection. Hashbrowns with a marinated taste of spices are topped with cheese and salsa, so it's a crunchy delight. The spices can get a little too hot, but the combination of cheese and salsa mellows down the spicy flavor. All of them work well together to balance out the flavors. This one is a side dish that really impressed us!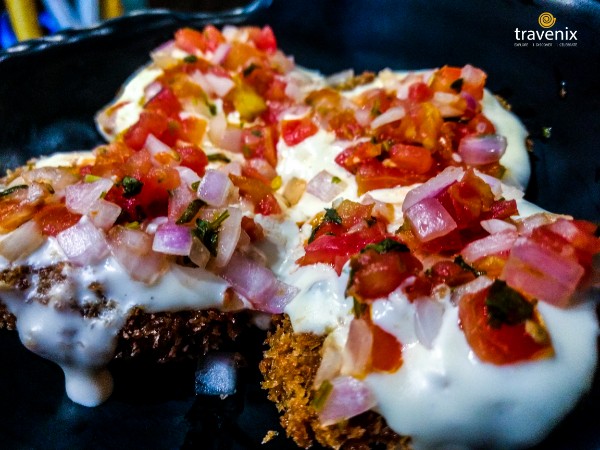 4. Chicago Black
A perfect meal is heavenly, but it isn't complete unless you follow it up with the perfect dessert too. The Chicago Black is a chocolaty monster that can make up for a whole meal if you aren't in a mood to eat a lot. This four-layered dessert has alternate layers of whipped cream and choco fudge brownie, which are topped with walnuts. Caramel and chocolate sauce add to the chocolaty madness in this dessert. Whipped cream is a great addition to it; it can balance out the sweetness of the sauces well.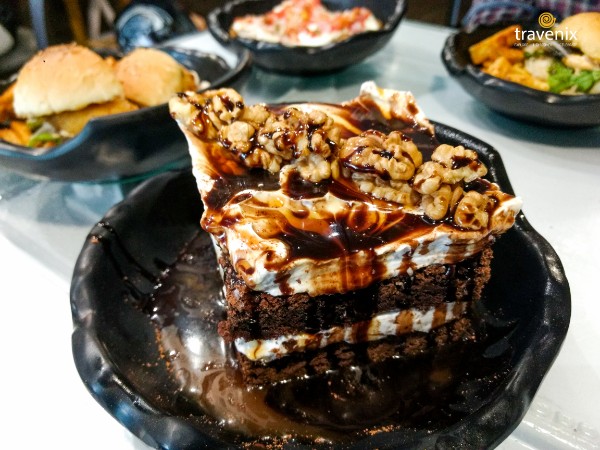 5. Candy Flip
Frisbees may be predominantly famous for its burgers, but their thick shakes deserve the attention of foodies too; they are really great! While we have heard some reviews about the other thick shakes, we can personally vouch for their Candy Flip thick shake. It has pieces of marshmallow topped with sweet crumbs, but it's surprisingly not too sweet. With its candy flavor and the addition of marshmallows, this shake reminded us of our childhood days!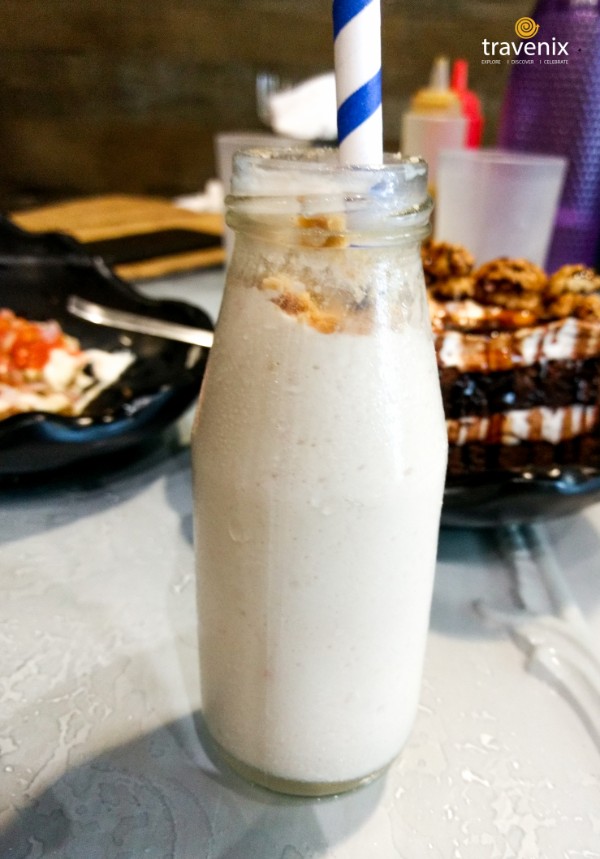 The food is delicious and it's all fresh. Can it get any better? Take all your foodie friends to Frisbees and hog on some delicious burgers and thick shakes. Do let us know about your experience there in the comments section below. Have a happy gluttonous time there!
You can find them at Shop 5, Rendezvous, SAB TV lane, Shastri Nagar, Mumbai, Maharashtra 400053
Other branches are located at:
Shop No. 6, Labaik House, Near St. Andrew's Church, Chimbai Rd, Bandra West, Mumbai, Maharashtra 400050
Gopi tank road, near The Beer Cafe, lane opp Mahim Post office, Mumbai, Maharashtra 400016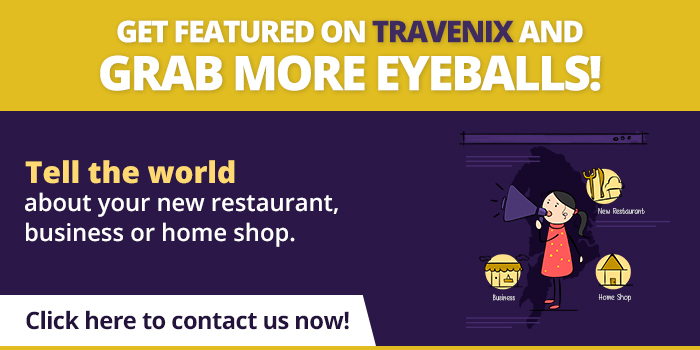 Latest posts by Vibha Sharma
(see all)