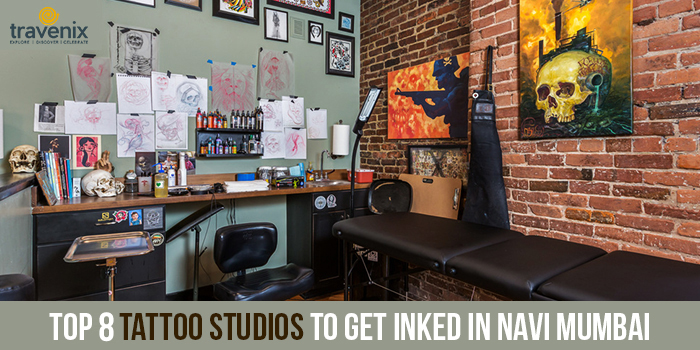 Top 8 Tattoo Studios To Get Inked In Navi Mumbai
In the same way, a painting, song or a movie can invoke an emotional response – tattoos can be a physical manifestation of this highly personal feeling. If you wish to get yourself inked with a design that you can relate to, then you should head off to a good tattoo studio in the city.

Tell Your Story!
Tattoos often tell stories that words cannot express. But when you get your tattoo, you need to make sure that you get it from the right place. A tattoo artist should not only be skilled with the ink gun but should also maintain the tattoo studio by keeping it clean and use a new needle every time. With the increasing trend of tattoos, Navi Mumbai has a lot of places to offer to get yourself inked. Here are the best of them:
1. Bold Tattoo Studio
Whether you are getting your first tattoo or are getting inked again, Bold Tattoo Studio is the place to go. The studio has a calming ambiance, and the friendly tattoo artist keeps you engaged in talks to distract you from any pain.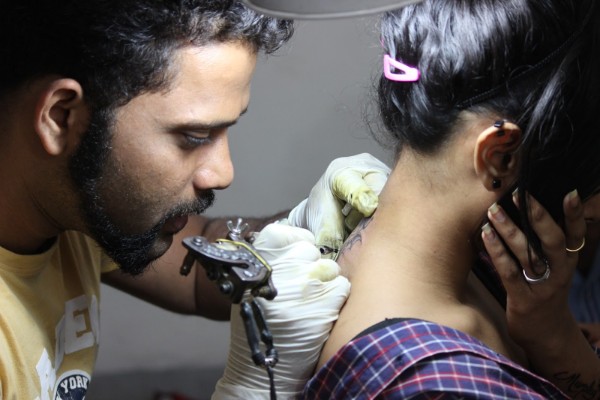 You can also get your own tattoo ideas, and they will suggest to you how it can look better. Besides getting tattoos, you can also get body piercings done here. And if it is your first tattoo, you can even keep the tattoo needle as a memory!
Where: Opp Kharghar Railway Station Shop No:11-12, Madhukunjvihar Society, Plot-E60, Sector-3, Kharghar Belpada, Near Backbenchers Restaurant, Navi Mumbai, Maharashtra 410210
2. Tattoo Temple
Started in 2010, Tattoo Temple is heaven for tattoo enthusiasts. Their focus is – Art on Skin; taking the concept and making it a perfect fit for your body. Before you can get your tattoo, an appointment needs to be taken which is followed by a consultation process. They offer some of the most beautiful tattoo designs, and all the artworks are custom-made so that your tattoo is as unique as you!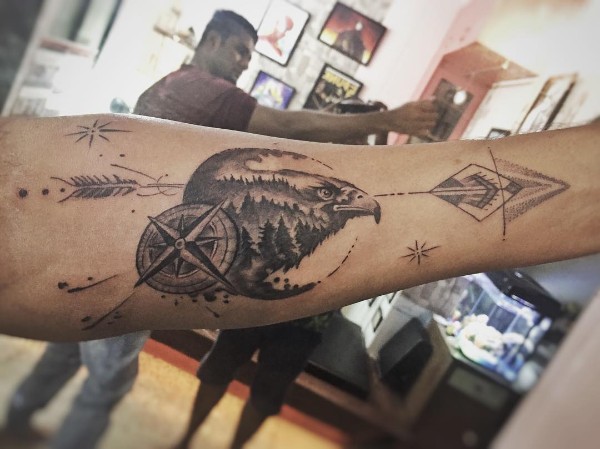 Where: Shop No 2, SS4/133, Sector 2, Vashi, Navi Mumbai – 400703, Opposite Meghdoot Cinema, Near Abbott Hotel
3. Tattoo Ashram
Tattoo Ashram not only specializes in tattoos but also in body piercings. They are experts in colored and 3-D tattoos, and all the artwork is designed in front of you with your suggestions. The tattoo artist is a sketch artist and a painter himself, and Tattoo Ashram is the result of his passion for bringing together soul and art. What sets them apart from others is the home services that are offered by them to people who are not able to reach their studio.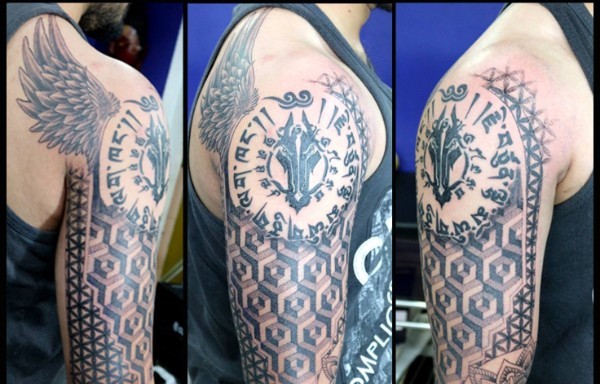 Where: Manek Complex, Shop No.4, Opp. Bhagat Tarachand Hotel, Sector 29, Vashi, Navi Mumbai, Maharashtra 400708
4. 21 Tattoo and Piercing Studio
Opened in 2012, 21 Tattoo Studio came into existence to break all the myths of getting a permanent tattoo. Run by two of the finest artists in town who have won more than 35 awards all over the globe, 21 tattoo studio is all about quality. If you want to get yourself inked here, you need to take a prior appointment to meet with the artist and discuss the tattoo. It is a unique tattoo studio as the artist here will attend to only one customer per day so that the customer gets to bond with the tattoo!
Where: Shop no 223, Ground floor, Raghuleela mall, opposite Vashi Railway station, Navi Mumbai, Maharashtra 400703
5. Witch Art Tattoo Studio and Piercing Studio
This tattoo studio located in Navi Mumbai is known for creating absolutely stunning tattoos and beautiful piercings. You can ask them for a custom tattoo design, or you can choose from the wide variety of tattoo options. Witch Art Tattoo Studio specializes in cover-up tattoos and realistic design tattoos. They also offer tattoo treatments for people suffering from Vitiligo by covering up the skin patches.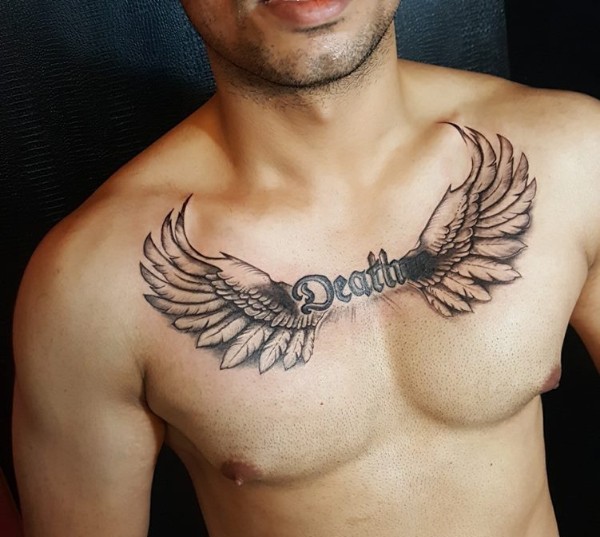 Where: New Sector-50, Sector 50, Nerul, Navi Mumbai, Maharashtra 400706
6. Inksane Tattoo Studio
Getting your first tattoo? Inksane Tattoo Studio is the place for you to go! Having insane designs executed by professional artists with the highest safety measures, you can be assured to get the best tattoo experience here. With a pleasant atmosphere and soothing music in the background to keep you comfortable while getting a tattoo, Inksane is definitely your place to go for your first tattoo!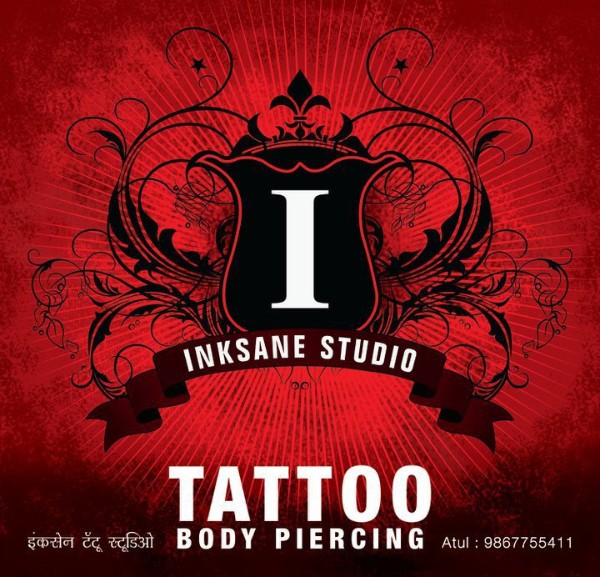 Where: Shop no.37, Bhoomi Tower, Sector 4, Near Hiranandani, Next ITM college, Kharghar, Navi Mumbai, Maharashtra 410210
7. Vintage Tattoo Ink Studio
With many satisfied customers since its inception, Vintage Tattoo Ink Studio is one of the best tattoo studios in Navi Mumbai. Whether you are looking for a tribal tattoo or a coverup tattoo, they will get you inked with perfection. With a clean and calm ambiance, you can have a relaxed mind while getting your body art done. Their core values and quality of work is the reason why it is one of the most trusted tattoo studios in Navi Mumbai.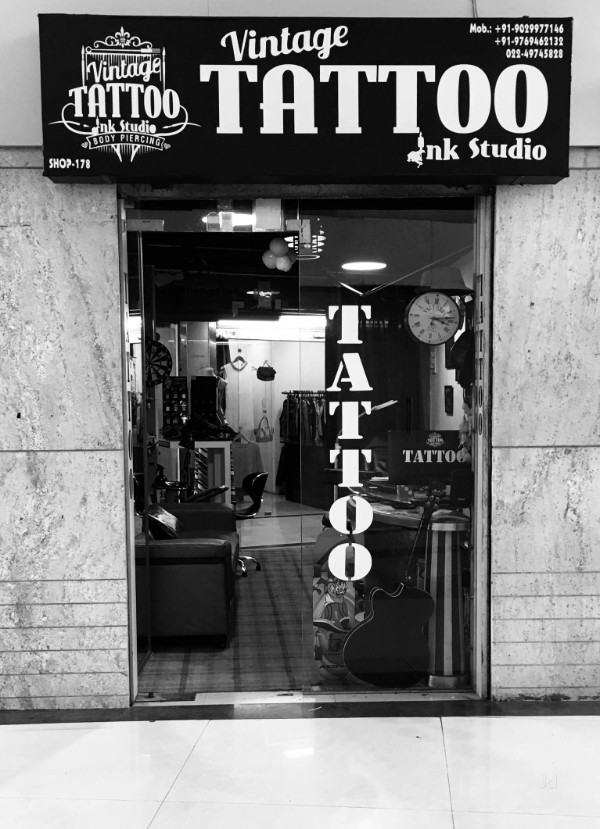 Where: Shop No, 178, Ground Floor, Raghuleela Mall, Vashi, Opp Vashi Railway Station, Navi Mumbai-400703, Navi Mumbai, Maharashtra 400703
8. Zero3 Tattoo Studio
Located in Kharghar, this tattoo studio in Navi Mumbai promises its customers an impeccable service and stunning designs. Since it has been providing its services to numerous satisfied customers in the city, one is sure to be delighted to be inked from Zero3 Tattoo Studio.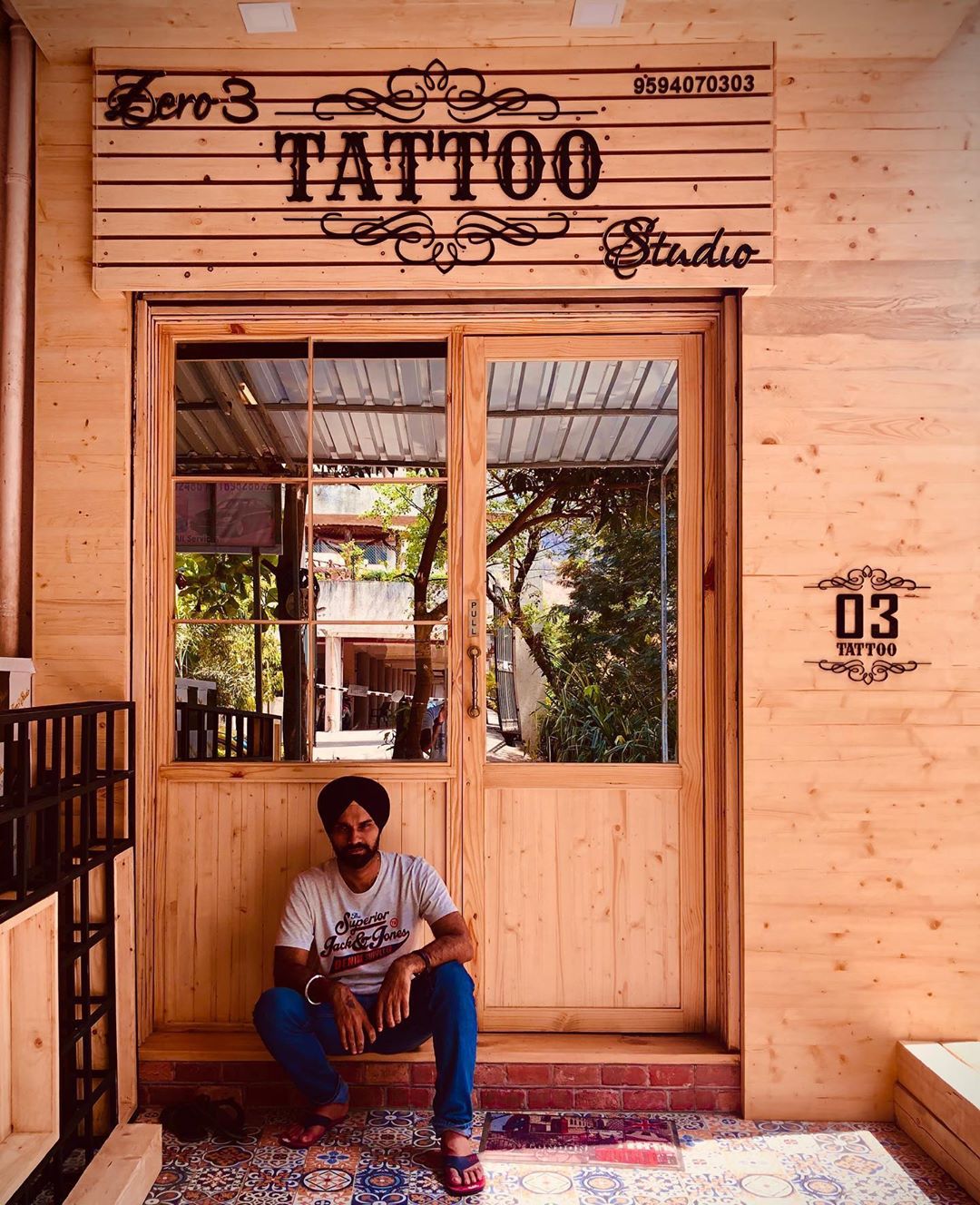 Address: Shop D-66, Shah Arcade, sector 6, Plot 4/5, Kharghar, Navi Mumbai, Maharashtra 410210
If you haven't got yourself inked yet, then choose something that holds a meaning or value to you and just visit any of the tattoo studios listed above. And if you know any other tattoo studios that we may have missed, do let us know in the comments below!
Image Credits: Facebook, JustDial, 21tattoostudio, tattoostudioparlourinkharghar

Latest posts by Vibha Sharma
(see all)