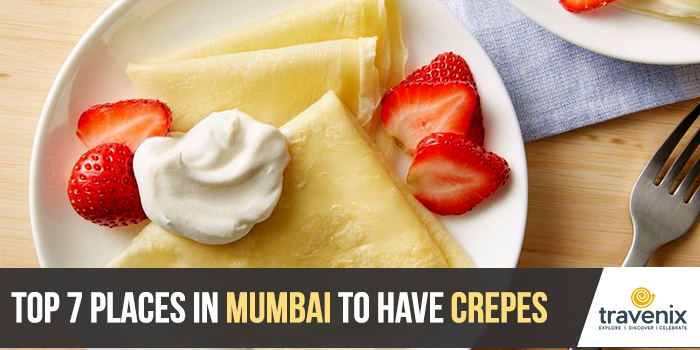 Top 7 Places in Mumbai To Have Crepes
Crepe is a very well known French pastry which comes in two different styles – sweet and savory. This thin pastry is served with a variety of sauces and stuffings to give you an all-round experience. Thanks to the increased globalization and presence of some amazing restaurants in Mumbai, we too can taste this delicacy without needing to head over to France.
Oh, Crepe!
On a first look, crepes look like a distant cousin of dosas but are far from being a main course dish. Crepes fall under the category of desserts and are loved by dessert lovers worldwide. Let's hop around Mumbai and go to the best places to have crepes in Mumbai.
1. D'Crepes Cafe
This cafe has crepes in its name itself and that is exactly what it serves. With more than 10 types of crepes, both sweet and savory, you'll get lost in their world at this place. You can have savory crepes with veggies, sauces, noodles and zesty chutneys or try out the sweet ones with peanut butter or chocolate sauce! We recommend the Crepe Mexican and the Berry Crumble Crepe.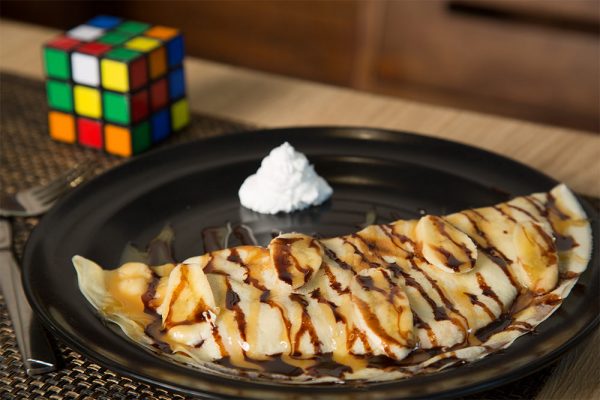 Where: Thane, Mulund
2. Suzette Creperie and Cafe
This place serves some delicious crepes and they make them so well that they now have a loyal customer base of regular visitors. From sweet ones with Nutella or Belgian Chocolate to the savory ones with parmesan cheese and grilled chicken, you have loads of options here to choose from. Do try out the Estragon and the Champignon crepes here.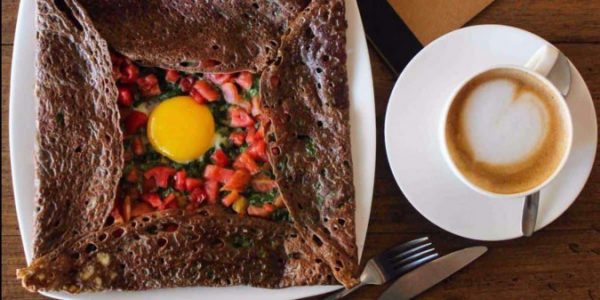 Where: Nariman Point, Bandra, Powai
3. Amadeus
This restaurant is located at the Nariman Point in the NCPA, one of the best places in Mumbai to watch plays, and has some of the best crepes available in the city. With three popular crepes called Sicilian Caponata, Spinach and Burnt Garlic, and Artichoke and Parmesan, this place has quickly got the attention of crepe lovers of Mumbai.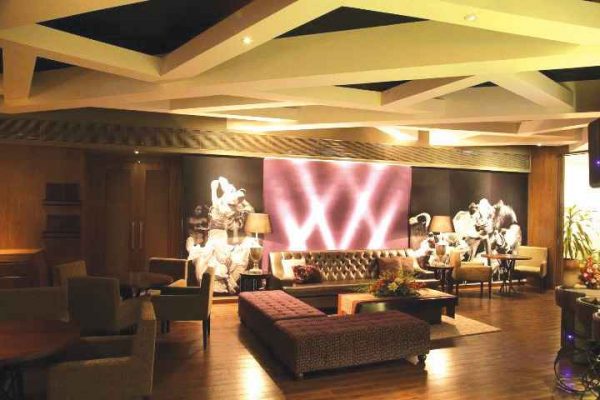 Where: Amadeus, Gate No. 2, National Centre for Performing Arts, NCPA Marg, Nariman Point, Mumbai
4. The Rolling Pin
This place in Lower Parel right opposite the High Street Phoenix has become an authority when it comes to bread and other bakery products. It is then no surprise that they have mastered the art of making crepes and have some amazing ones on their menu. Try out their savory crepes with Indian twists and dessert ones loaded with Nutella or Banana and Salted Caramel!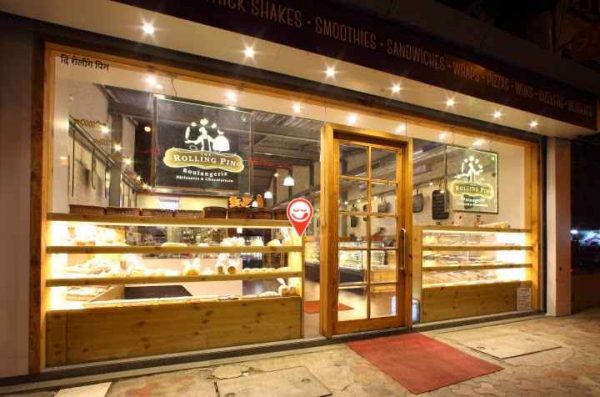 Where: 12, Janta Industrial Estate, Senapati Bapat Road, Lower Parel, Mumbai
5. Pink Sugar
If you're looking for a place that has its very own adaptations of crepes according to regional flavors, Pink Sugar is the place to head to. Here, you can find unique crepes like Punjabi, Arabian, and Hawaiian. Stuffed with labneh, mutton or even jalapeno, these crepes will make you drool over them right from the first bite.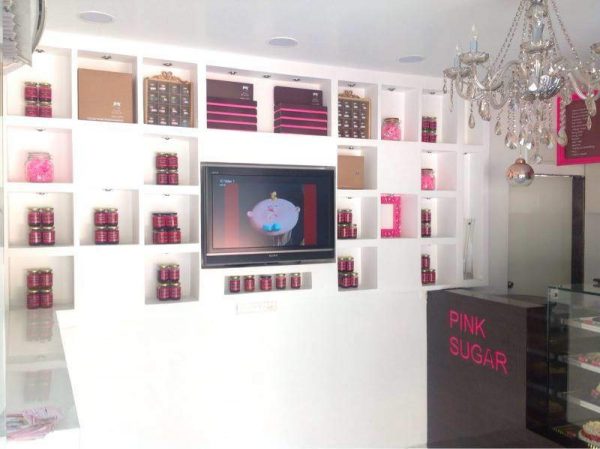 Where: Pink Sugar, Ground Floor, Noorie House, 4 Rajan Road, Off. Carter Road, Bandra West, Mumbai- 400050
6. Cafe Zoe
Cafe Zoe is most well-known for its splendid breakfast spread that draws huge crowds every weekend here. However, many people don't know that they make some of the most delicious crepes in Mumbai. These delicious preparations paired with a great ambiance and good music make for an amazing day out. Try out their Spinach and Chevre Crepe which comes with sundried tomatoes.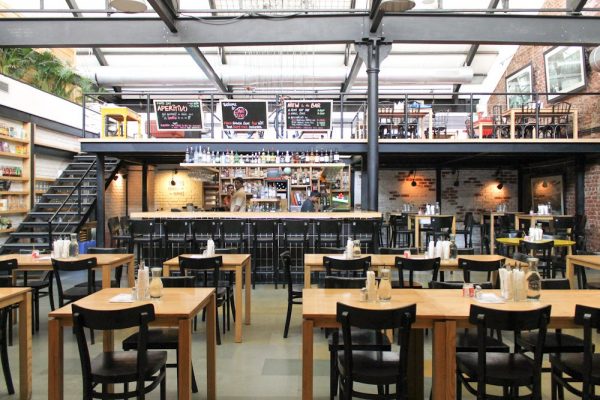 Where: Mathuradas Mills Compound, NM Joshi Marg, Lower Parel, Mumbai
7. Tea Villa Cafe
This listing does come as a surprise, doesn't it? Tea Villa Cafe serves crepes too! The branches of this cafe have popped up all across the city and has quickly become one of the go-to places for teas and snacks. They serve four varieties of crepes – Classic, Berry Blast, Nutella (read drool) and Apple Pie! This place combines lovely ambiance along with delicious food; what more can one ask for?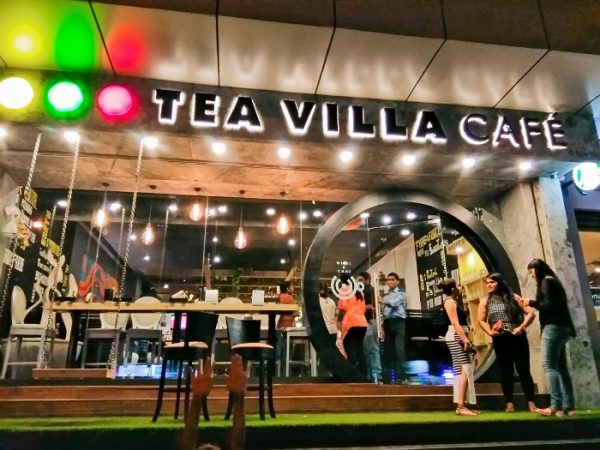 Where: Vile Parle, Chembur, Bandra, Ghatkopar, Juhu, Mulund, Kandivali, Borivali, Andheri, Grant Road
Have you had crepes at any of the above places before? Hit us up in the comments below with your reviews. If you haven't had crepes yet, move out this weekend and try out the delicious preparations at these restaurants and cafes! Don't forget to tell us your reviews later!
Image Credits: City Shor, Dcrepes Cafe, Zomato, Chuzai Living, Just Dial, Burrp
Latest posts by Vibha Sharma
(see all)